The Lotus flower is an ancient symbol which has been used in different religions and has profound meaning. In Eastern religions, The Lotus flower is a symbol of spiritual awakening and aspiration. In ancient Egypt it is a symbol of rebirth, creation, and the sun. The Lotus flower in India represents divinity, fertility, knowledge, wealth, and insight. While the Lotus flower may have different meanings its shared representation is one of enlightenment!
That said, Lotus design has been casted off in jewelry for its loveliness. Its charm has inspired the designers to come up with such glorious pieces. Lotus designs have been drawn into rings, necklaces, and earrings, rings being widely held.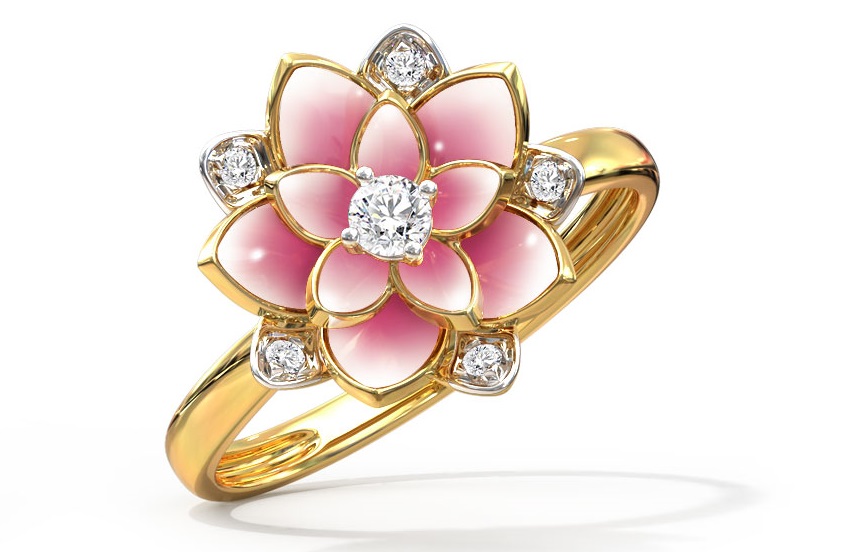 The Lotus has been a spiritual and divine symbol of virtue, grace and mystery. The unfolding of a lotus petal, to many, suggests the opening of the soul to new beginnings, and new ideas. This is one of the reasons why lotus rings are chosen for engagement and weddings. After all, what's marriage, but a new beginning, and openness to new ideas!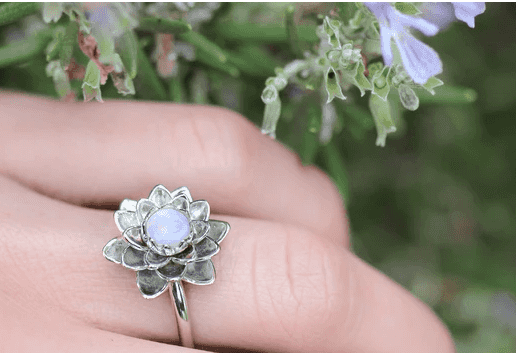 Here we collate charming Lotus ring designs. Each Lotus Ring, have very different details embodying it. Many of the rings mimic the actual lotus flower itself, has petals that sit higher, and expand out as if in a backward dive. Each design so unique and enthralling, the gemstone used in the jewellery so soothing, one cannot stop glaring at these vivid cuteness!