Jewelry tends to hold a special place in an Indian bridal goods, and is often one of the first details she starts working on when planning her wedding attire. In fact, it's not an uncommon practice for prospective brides to start curating heirloom-worthy pieces long before the groom has been found. Considering that precious jewels tend to cost a pretty penny, it's only wise to plan ahead—so that when the big day arrives, your bridal trousseau is already high on variety. In case you were wondering where to begin, necklaces are an advisable starting point.
Necklaces promptly perk up your Indian and western outfits. Whether you wear them individually or with matching earrings, they instantly take your entire look a nick above. Be it chokers, rani haars, ladas, collar necklaces or bib necklaces, we have been giving you a fair share of ideas to take inspiration from. That said, this time around we've got the traditionally beautiful Rajasthani Aad (Aadh necklace) designs for you.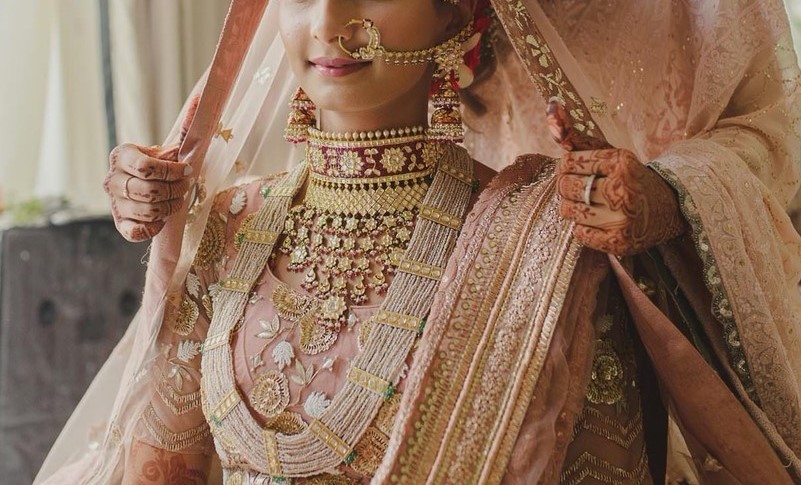 An Aad necklace (charmingly known as Rajputi Aad) is basically an elongated choker necklace that is crusted with semi-precious stones and comes attached to a cascade of tiny pearls & jewels. Originally popular amongst Rajasthani brides, this statement necklace has come a long way now and has become a quintessential for a lot of other brides as well.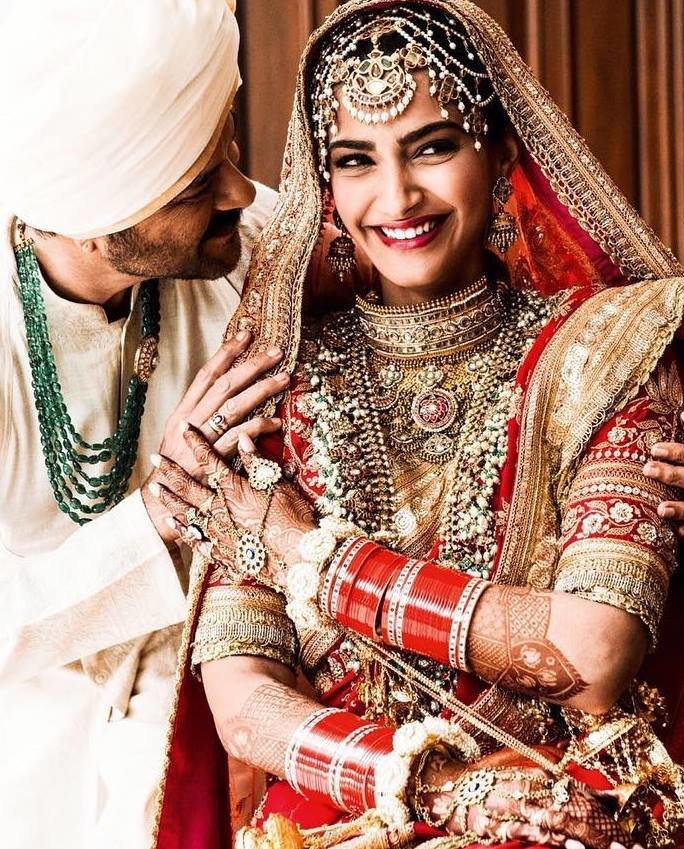 This Rajputana Aad necklace gained popularity with Bollywood bride Sonam K Ahuja, who picked an aad featuring pendant-style centrepieces for her wedding day, and paired it with a multi-stranded mathapatti, rani haar and haathphool.
So, want to wear choker necklaces with a dash of tradition and royalty? Check out these Rajasthani Aad necklace designs for your D-day!