Temple jewelry is the most loved jewelry of Indian women. Its divinity with style is that which makes everyone's beloved jewelry. Temple jewelry looks very majestic and hence most popular choice of Indian bride. In temple jewelry, ladies like to have Lakshmi goddess embedded in the jewel. Its believed that having Lakshmi Goddess in form of gold brings lot of wealth and prosperity to the family.
Wide ranging designs and varieties are presented now. Look at the Temple Jewelry with Lakshmi pendant that we have assorted here.
Guttapusalu style Lakshmi Necklace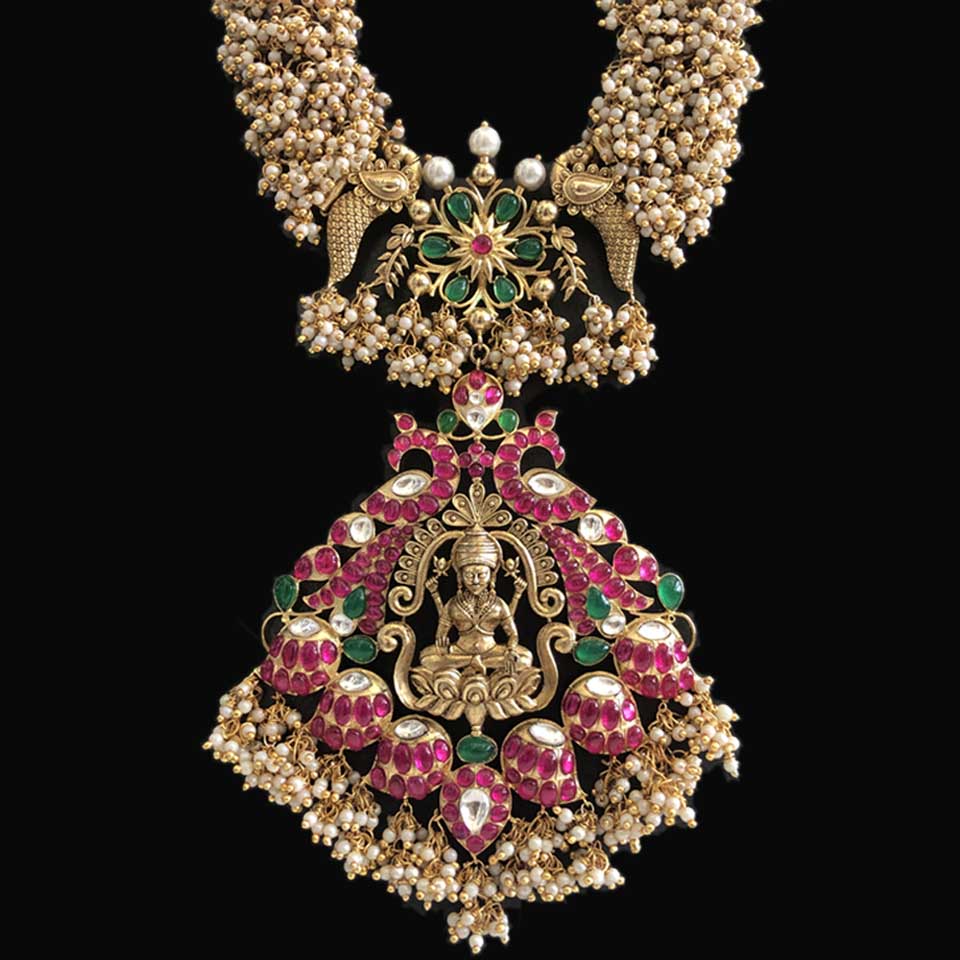 Eye Catching Peacock design stoned Necklace with Lakshmi pendant in Chandbali style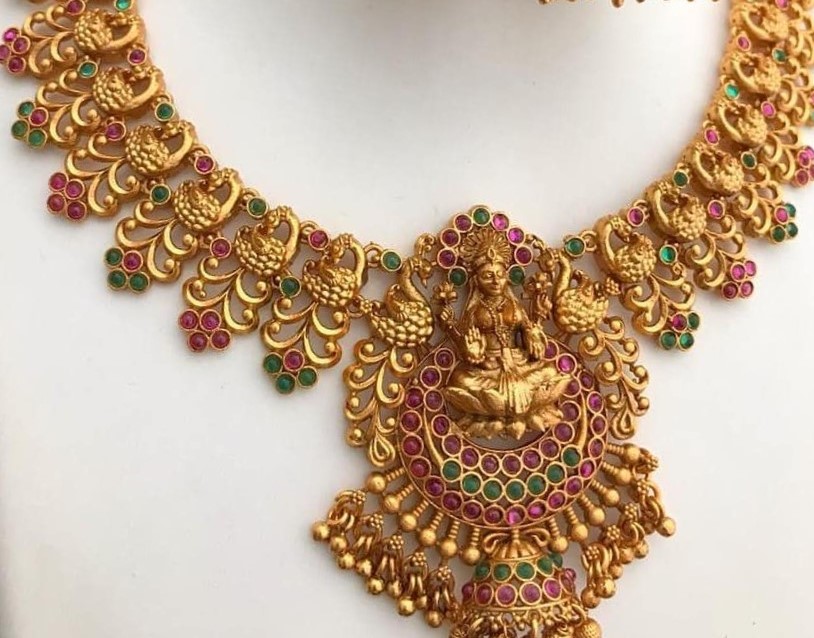 Mango style Necklace with antique Lakshmi pendant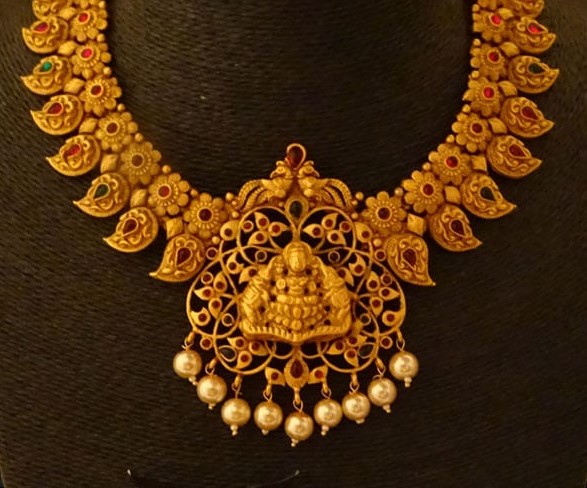 Antique short necklace with graceful Lakshmi pendant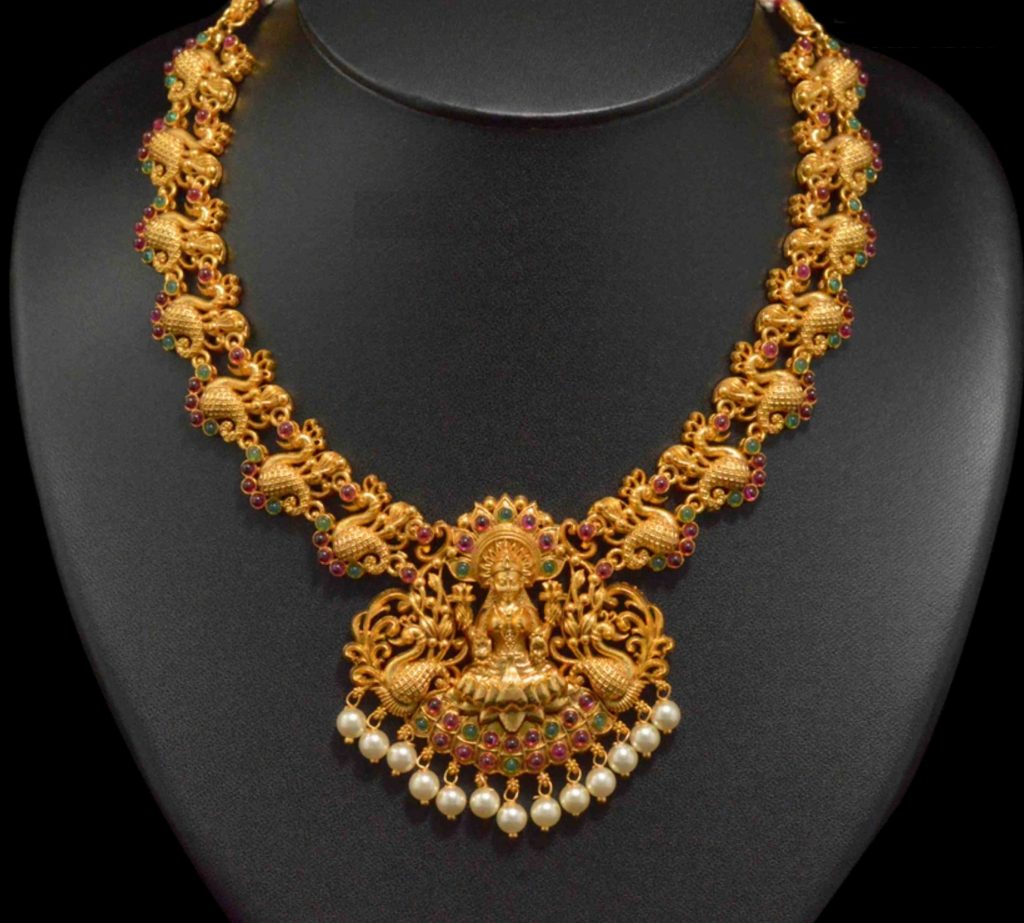 Short Necklace with Ganesha side pendants and Lakshmi pendant at center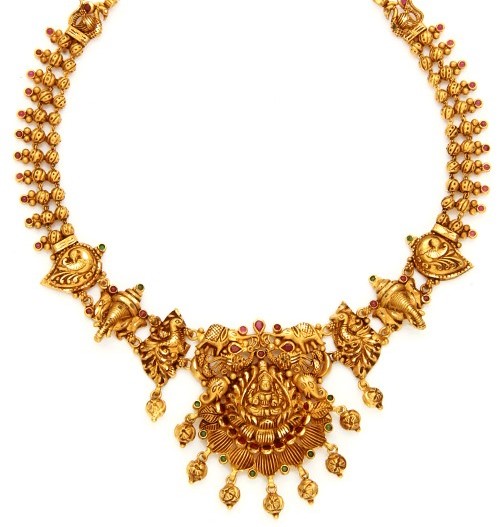 Lovely antique Necklace with bright Rubies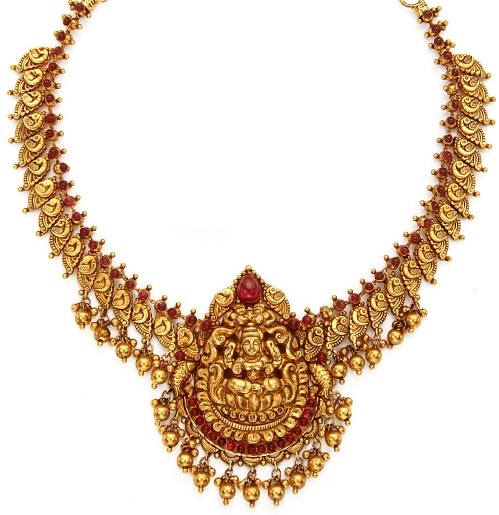 Gundla Mala design with antique Lakshmi pendant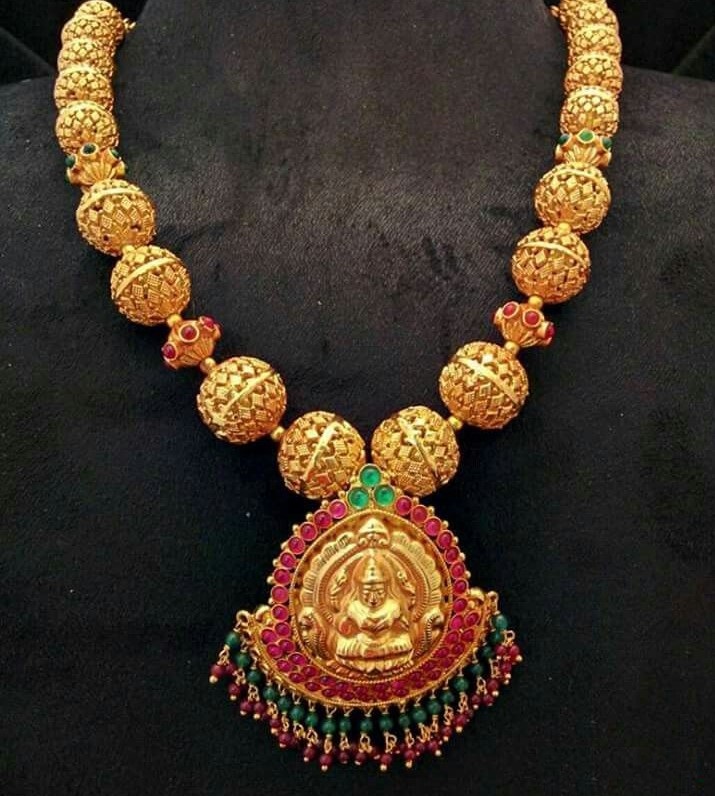 Majestic Temple Jewelry with giant pendant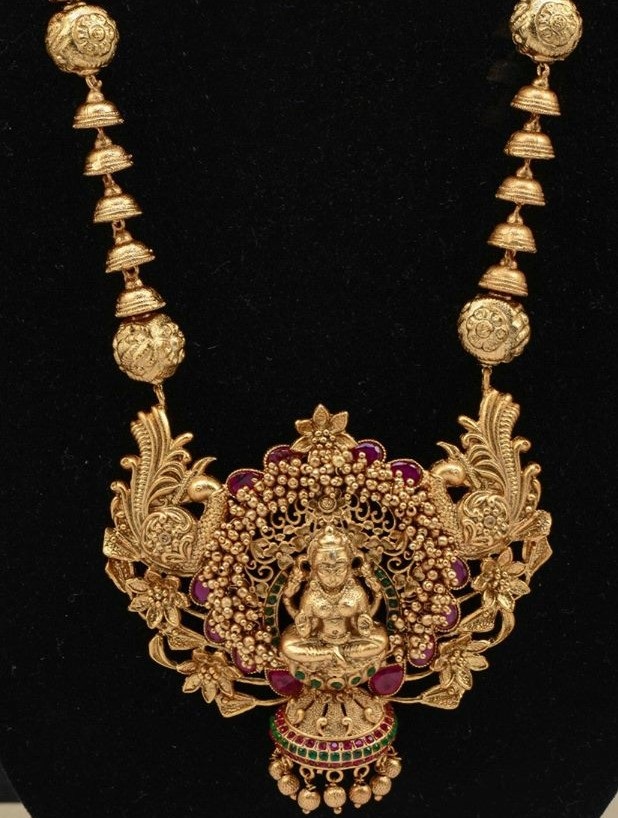 Chain of Lakshmi pendants in Guttapusalu style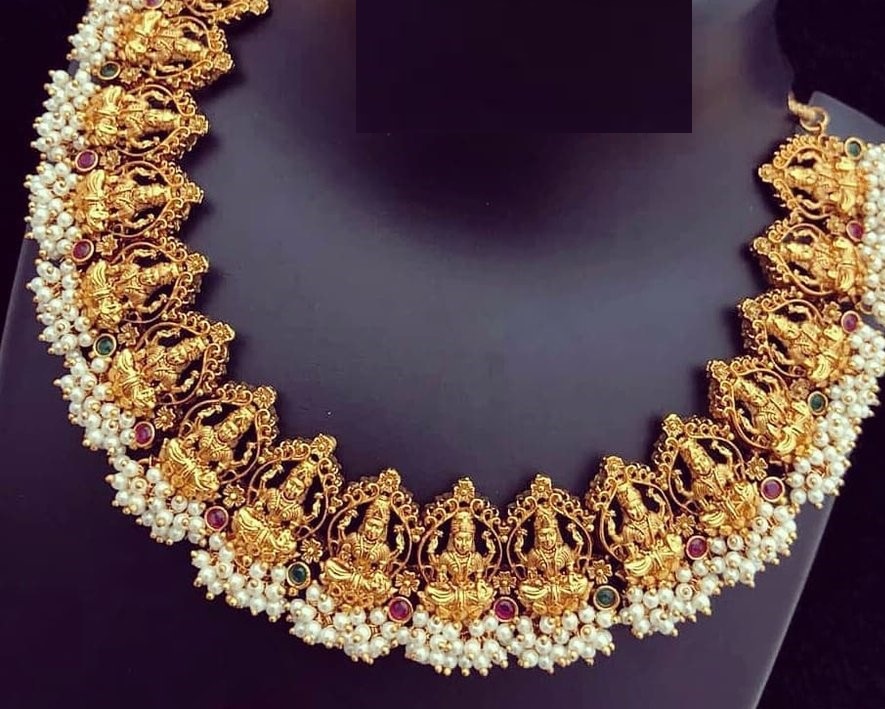 Magnificient Nakshi style short Temple Necklace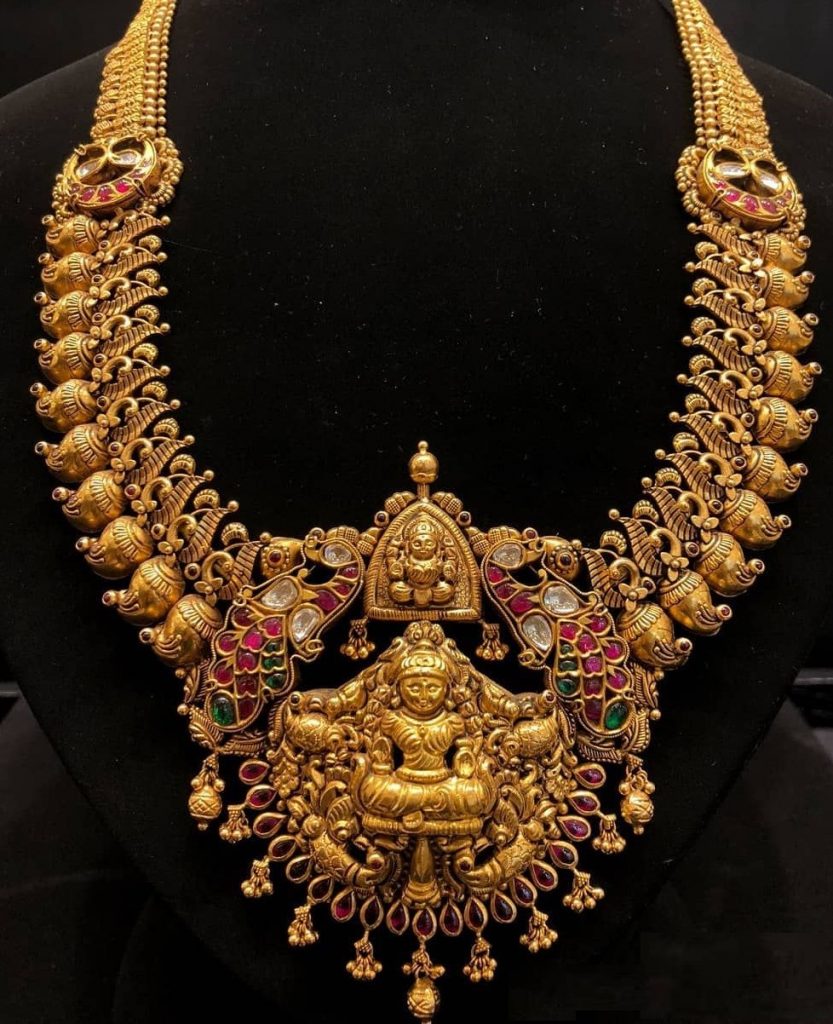 Choker Temple Jewelry with skilled carvings and rubies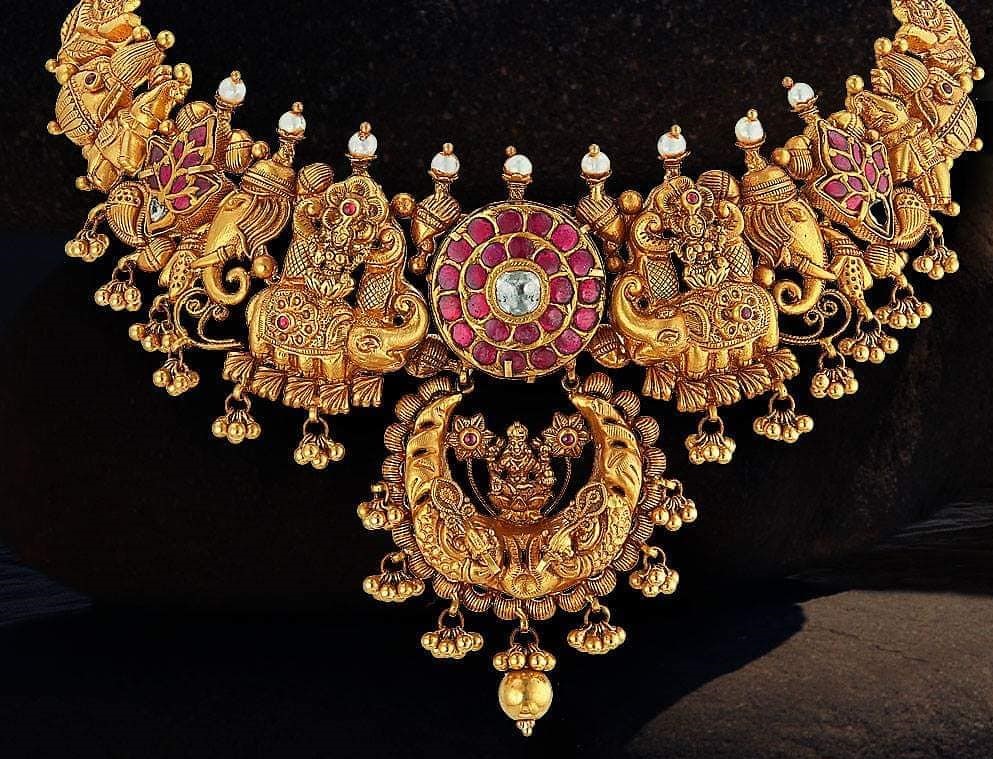 Lakshmi Pendant long necklace united with chain of small Lakshmi designs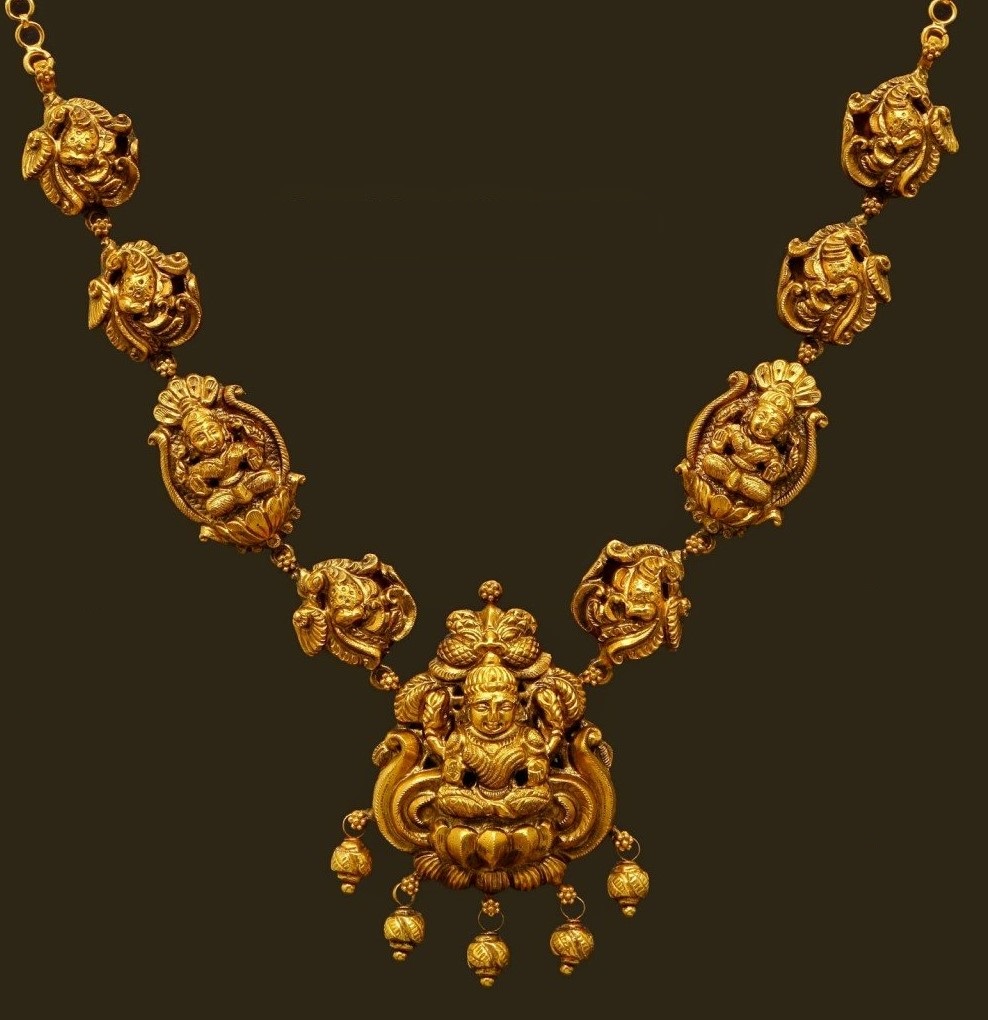 Gold shade pearl hara with beautiful Lakshmi pendant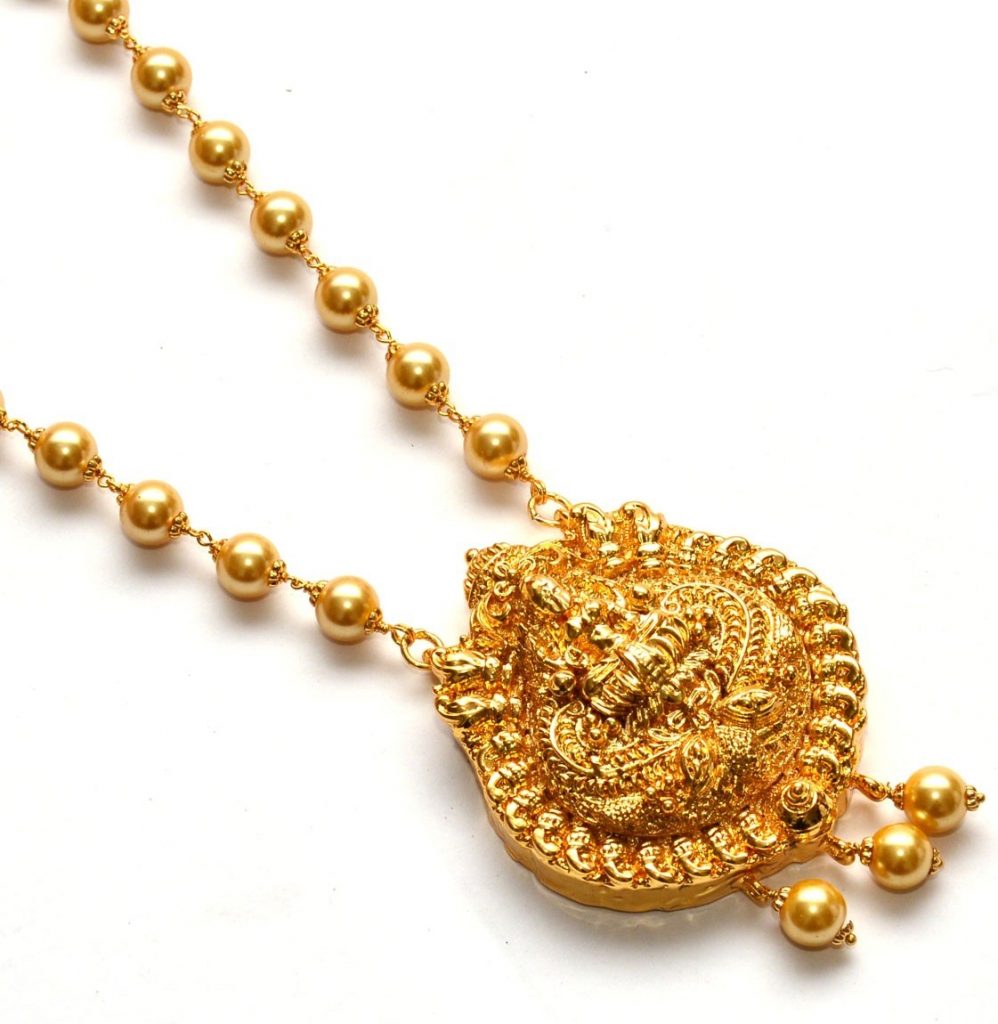 Three lined Gundla Mala Haara with beautiful Lakshmi pendant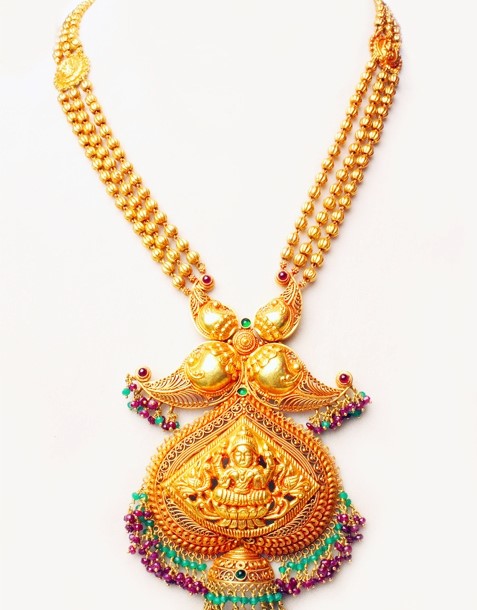 Golden beaded necklace with pleasing Lakshmi pendant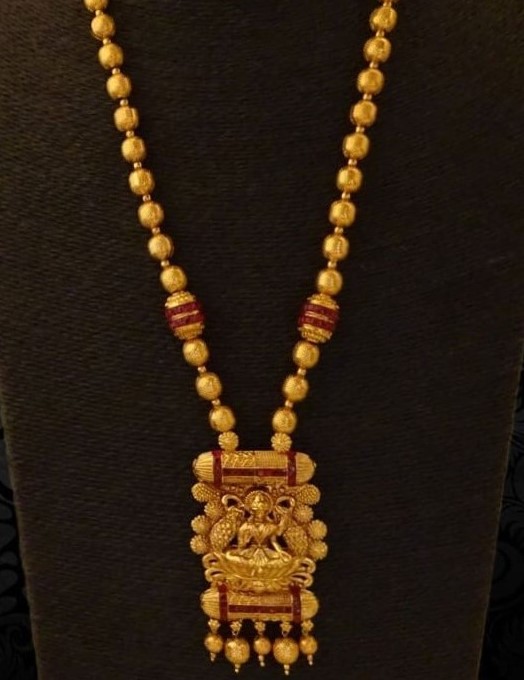 Choker necklace with Lakshmi pendants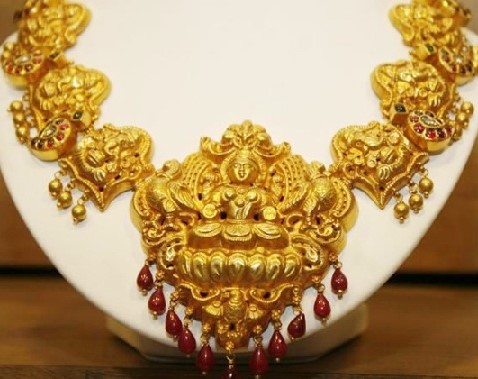 Long Temple Haara in antique finish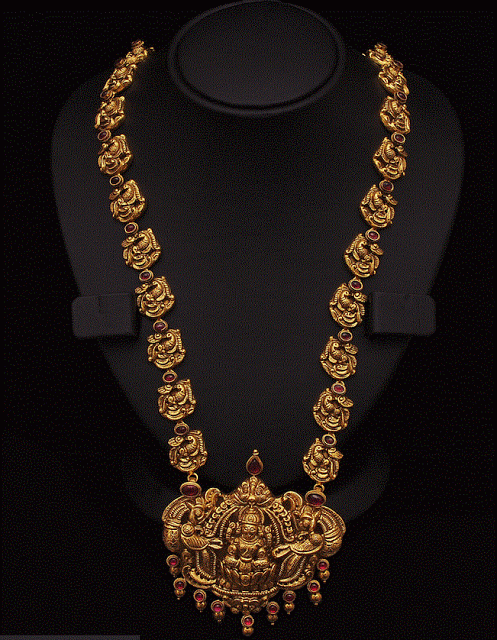 Colorful choker necklace with splendid stones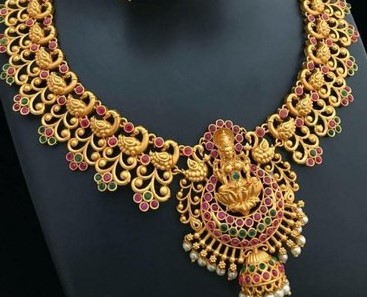 If you have a gold chain and looking for ideas for Lakshmi gold pendant see here.