Jewelry is a beautiful form of expression for brides. Besides the usual earrings and necklaces, there are some interesting jewellery pieces that a bride dons. What is catching our attention most these days are the hair accessories, especially the Matha Pattis.
Usually worn along the hairline, a matha patti is an expanded version of a maang tikka. Even though it was formerly a traditional piece of jewellery, but it has become more of a style statement now. Derived from two words; 'Matha' meaning forehead and 'Patti' meaning a strap or a band, the traditional head jewellery—Matha Patti is an integral part of an Indian bride.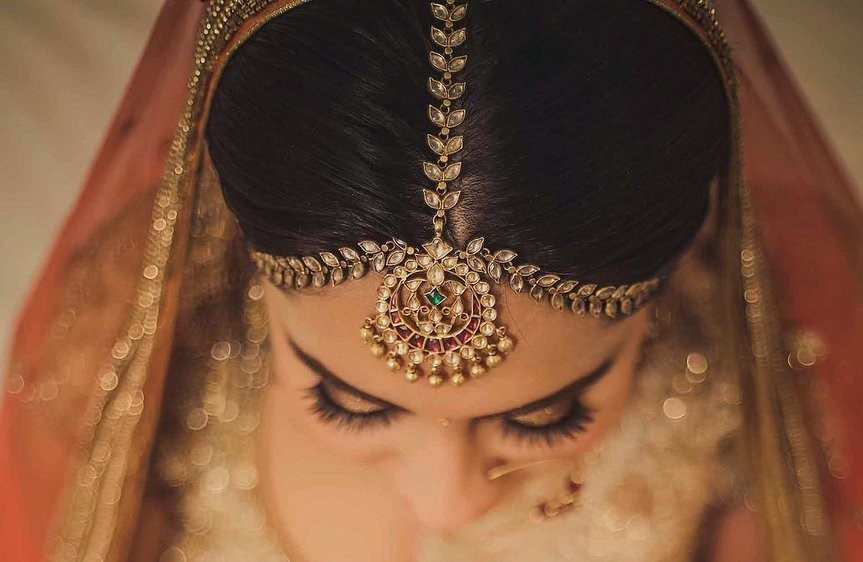 Matha pattis have made a major comeback with trendsetting giving us solid style inspiration. Almost every new bride has been choosing this hair accessory and setting this trend on fire!
They are one of the most revered jewellery piece and lend the bride a regal look. From sparkling diamonds to traditional gold ones, the matha pattis are here to stay awhile.
Here are our favorite Matha Pattis worn by some beautiful brides on their big day! Take cue and find your beloved!
Ever trending flamboyant floral design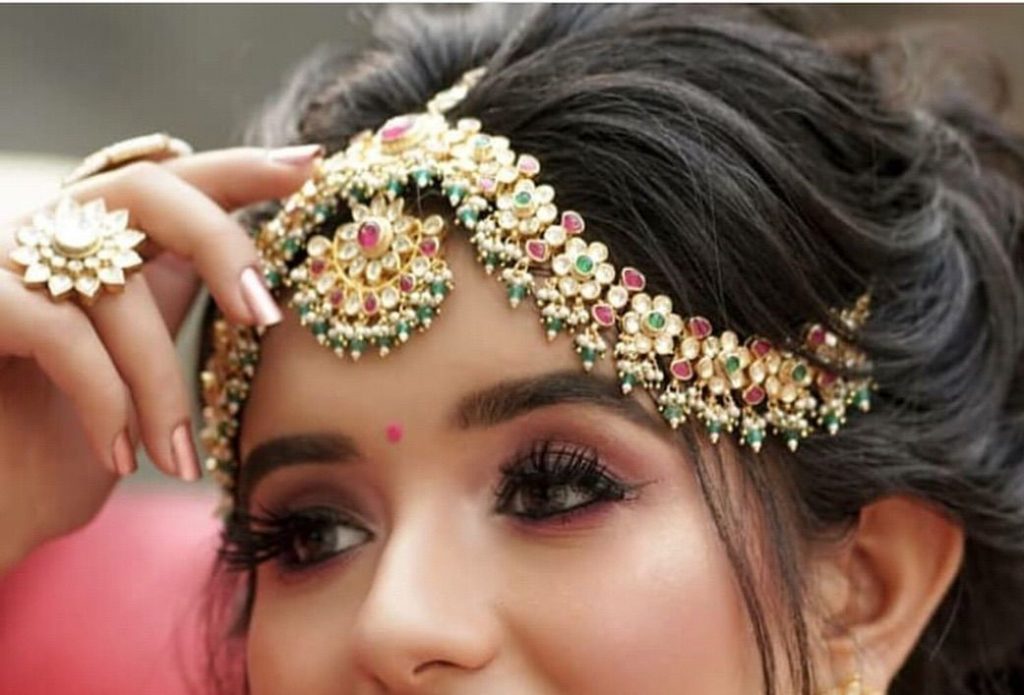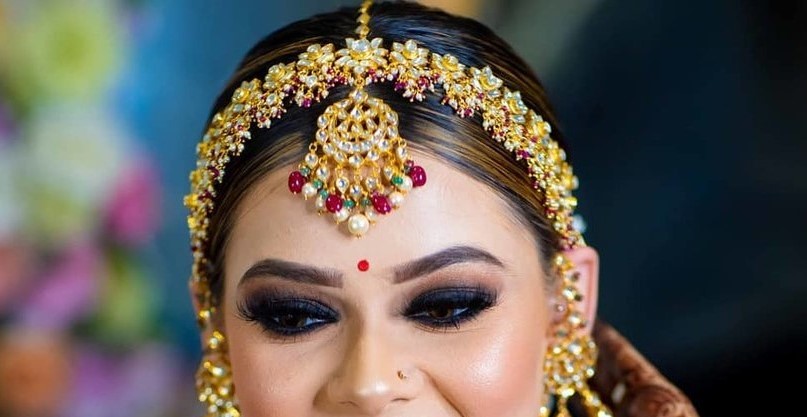 Floral pattern is always a girl's favorite and also loved in her jewelry. These vibrant matha pattis with colorful stones cheers up bride's essence and look all the more delightful.
The endeared Chandbali patternings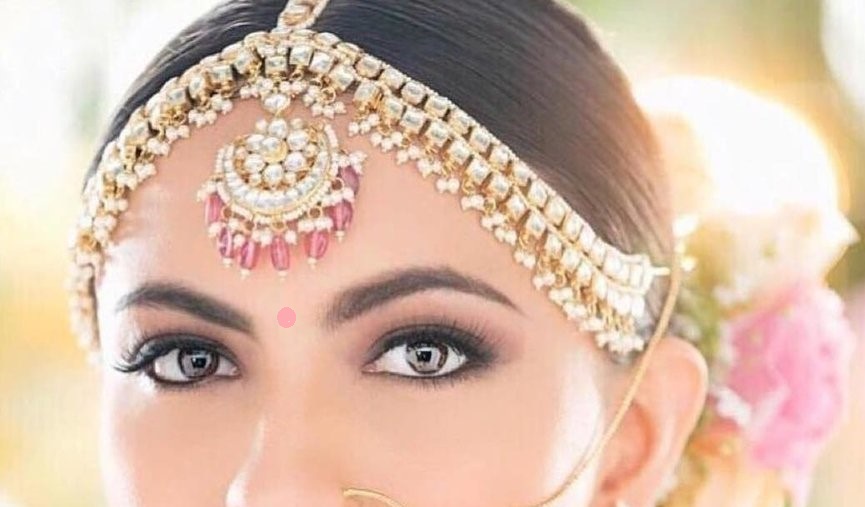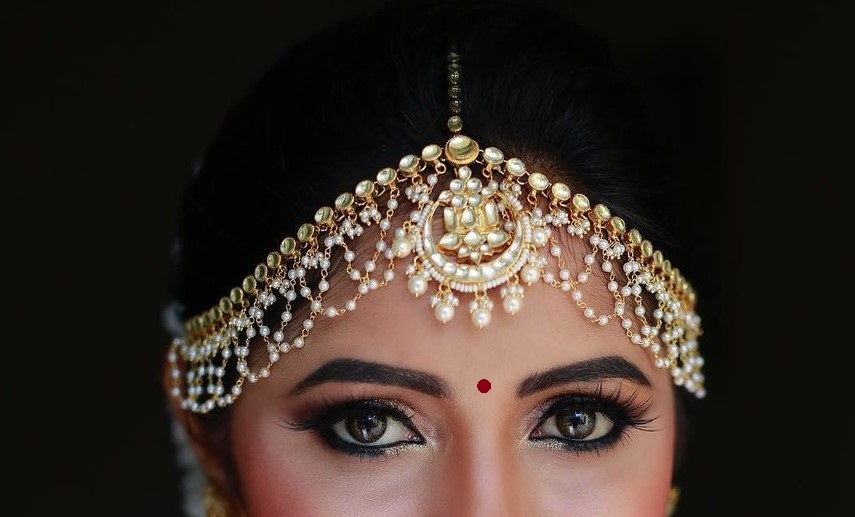 Chandbali design is lovely pattern and has been popular in all categories. With Maatha pattis no exception, these head jewelry with chandbali pendants looks spectacular
Well-liked Guttapusalu Matha Pattis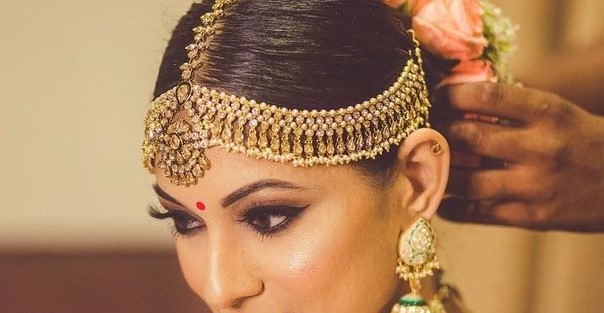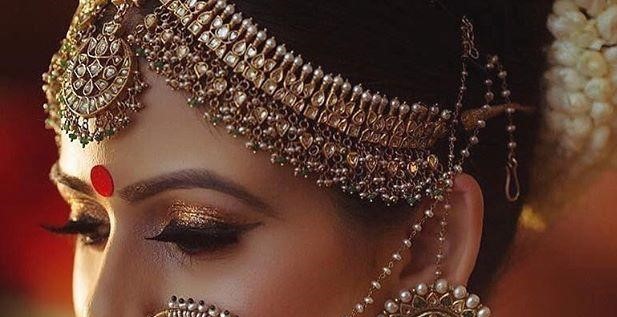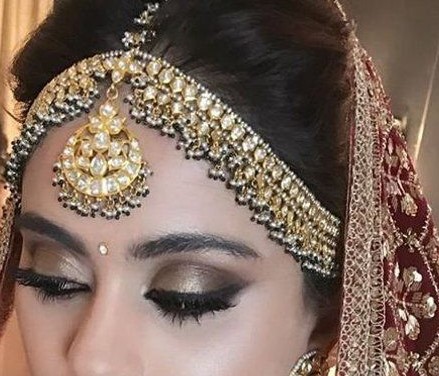 The dangling fringes of pearls , some with white pearls and some with colored beads is revered by many ladies. These look very noble and regal which adds extra grandeur to your bridal attire. Try this and you would really appreciate your choice.
Majestic Multi Layered Matha Pattis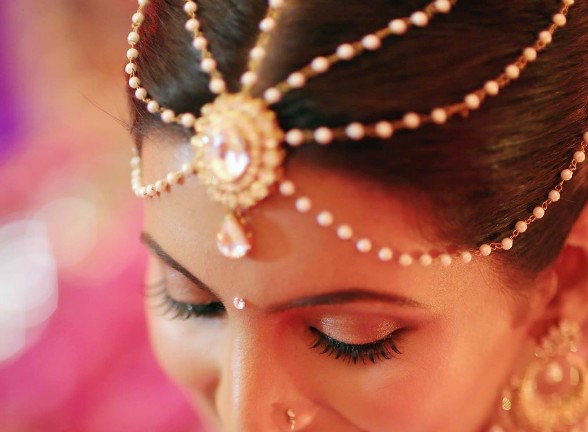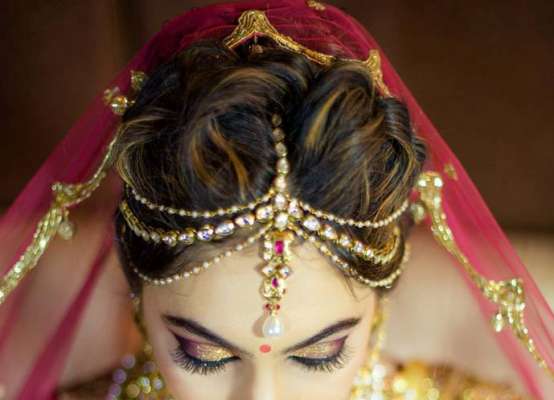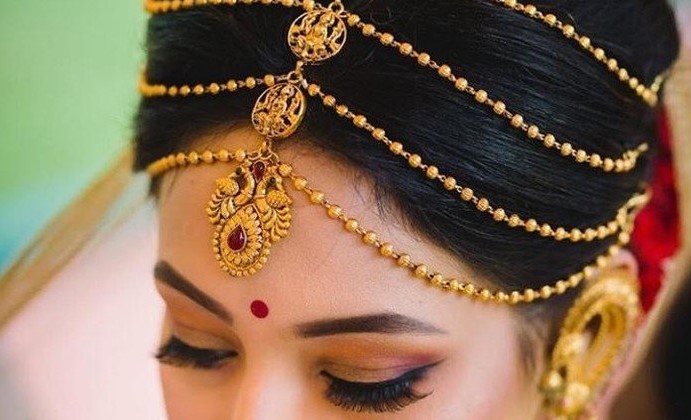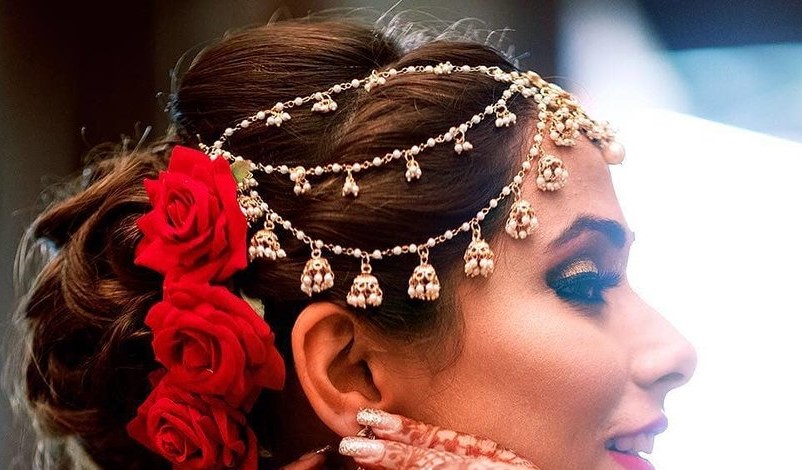 Layered jewelry is trending now in all categories , a layered matha patti makes your hairdo effortlessly beautiful. The simplicity of the pearls or golden beads combined with polkis and other colrful stones accentuated with beautiful motifs looks so dreamy!
And the love for diamonds..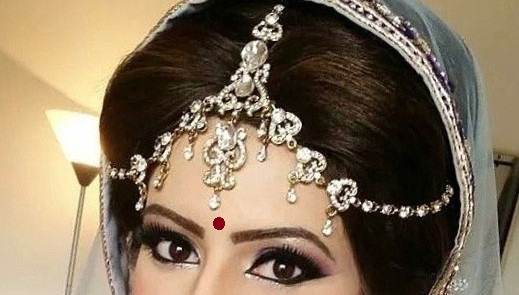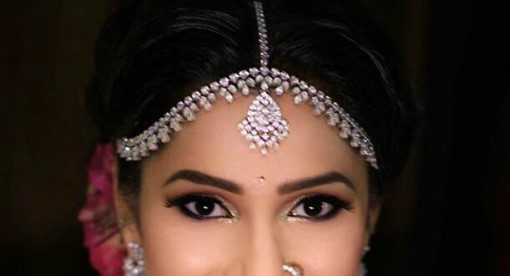 This bride looks ethereal in that dazzling diamond matha patti paired with the luxurious diamond necklace. There is an unusual thing about wearing diamonds, it catches all the limelight and you want on your day!