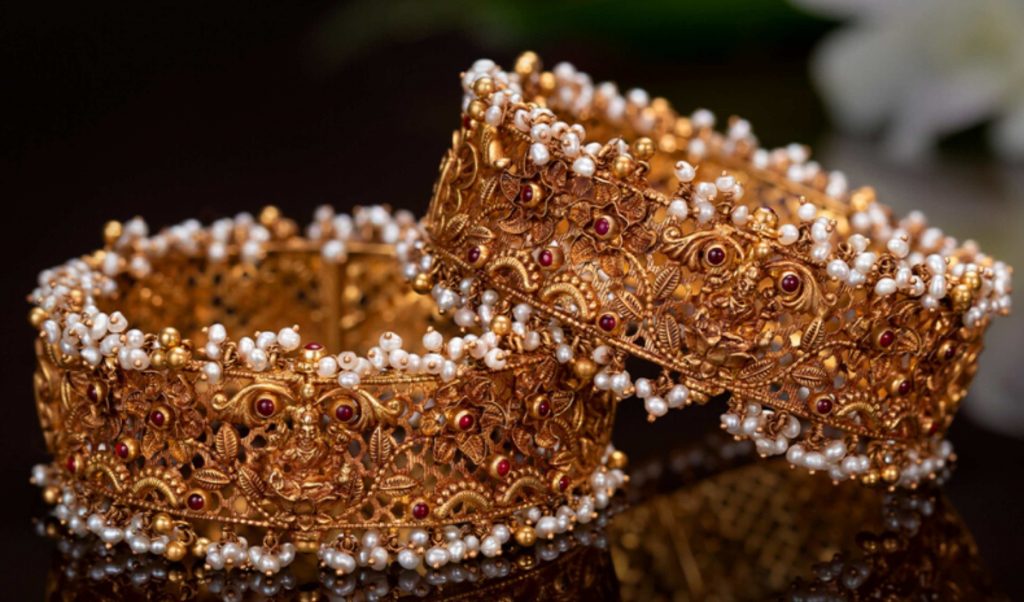 Gold bangles have adorned and ornamented women's dainty wrists since forever. This is a symbol of status, prosperity and wealth. Wrists symbolize kindness as well as gallantry. Wrists must be decorated with jewels because they help establish the human connect.
Bangles are the representation of fortune and good luck, of traditions and customs. There is no dearth with regards to designs on gold bangles for women. Various gold bangle designs are eternal like antique bangles, traditional bangles, kasu bangles, diamond bangles, gemstone bangles and many more. But, that which is trending from some time is the thick and broad bangles. A pair of bangles is all that you need to cover up for your hand jewelry!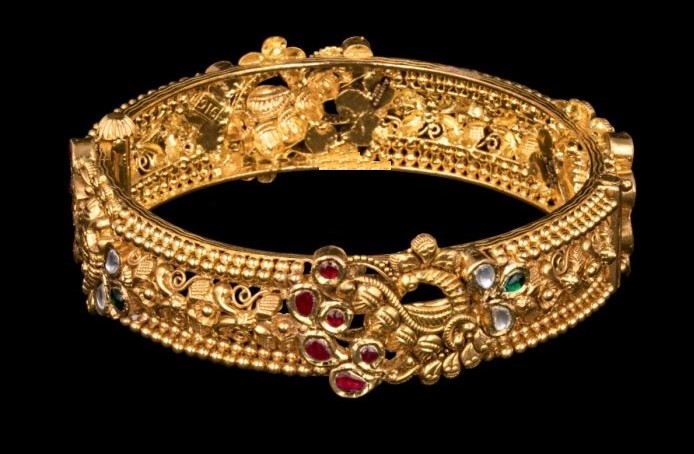 The assortment of well-crafted Indian gold bangles makes it appealing to the eyes and a motivation to possess a complete set of 22K gold bangles in your jewellery closet!
Thick broad bangle designs are meant to create fashion sensations and style icons. Check these designs to get an insight of the latest gold bangle designs that is staying for a while.