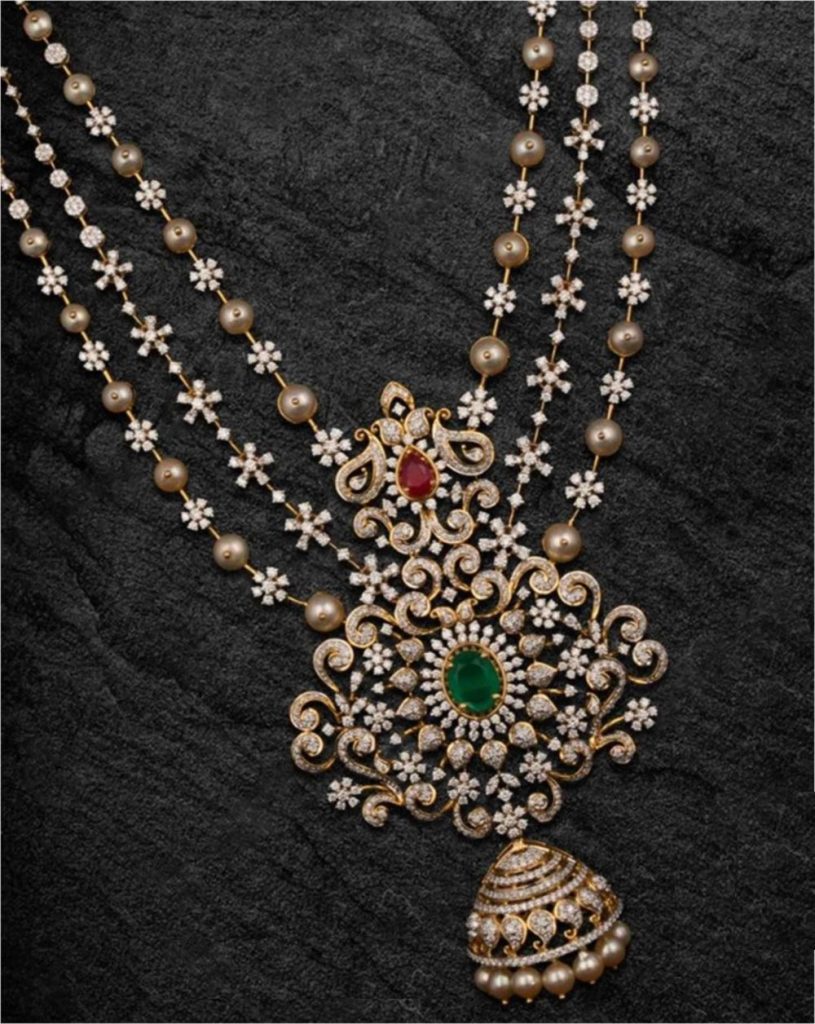 Necklaces are probably one of the most beautiful pieces of jewellery there is. As time goes by, women's necklaces have acquired increasingly stylish, contemporary and modern looks. There are a variety of necklaces and necklace sets. But a sparkly diamond necklace always steal the show!
Diamond necklaces for women are designed to be modern, beautiful and perfect for every occasion. They help you express your personal style and keep style quotient high.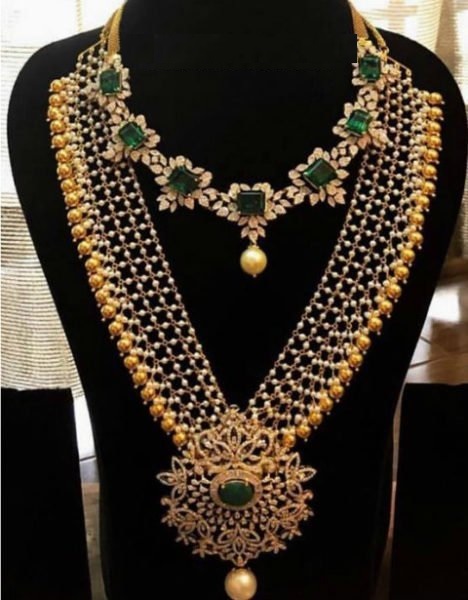 We have already looked at emerald-diamond necklace and ruby-diamond necklace which are classic mishmash. Yet another favorite combination with shimmering diamonds is the pleasing pearls! This combination is a timeless piece. Look at these adorable diamond-pearl necklace and haaras and get indulged in the immense beauty!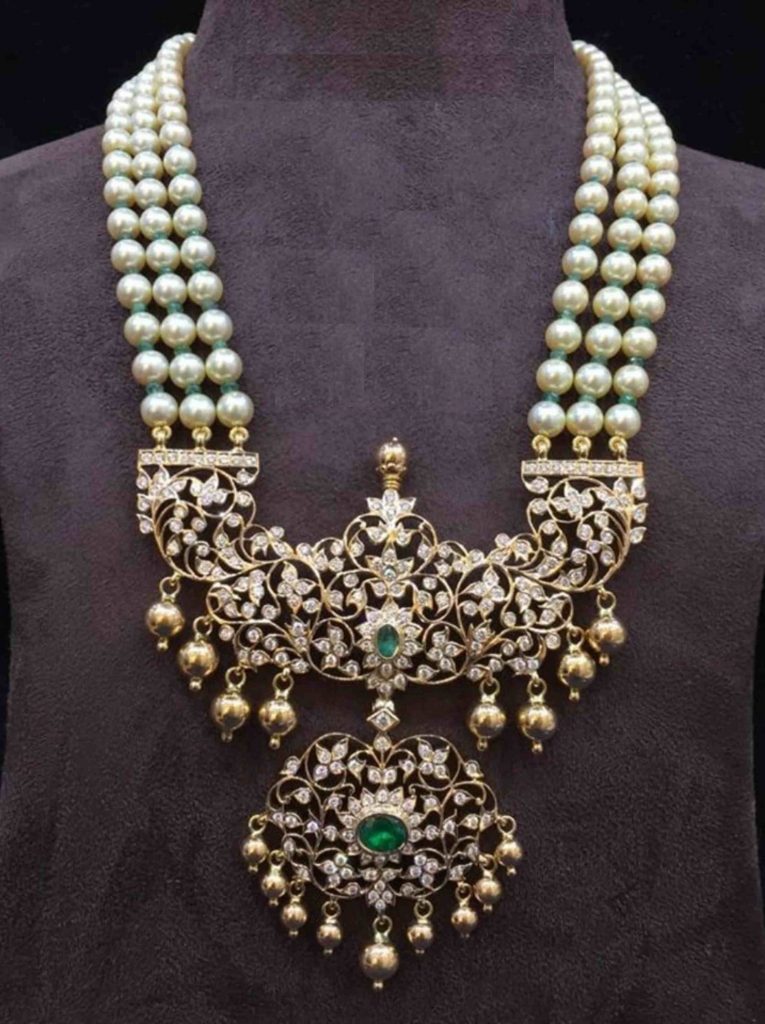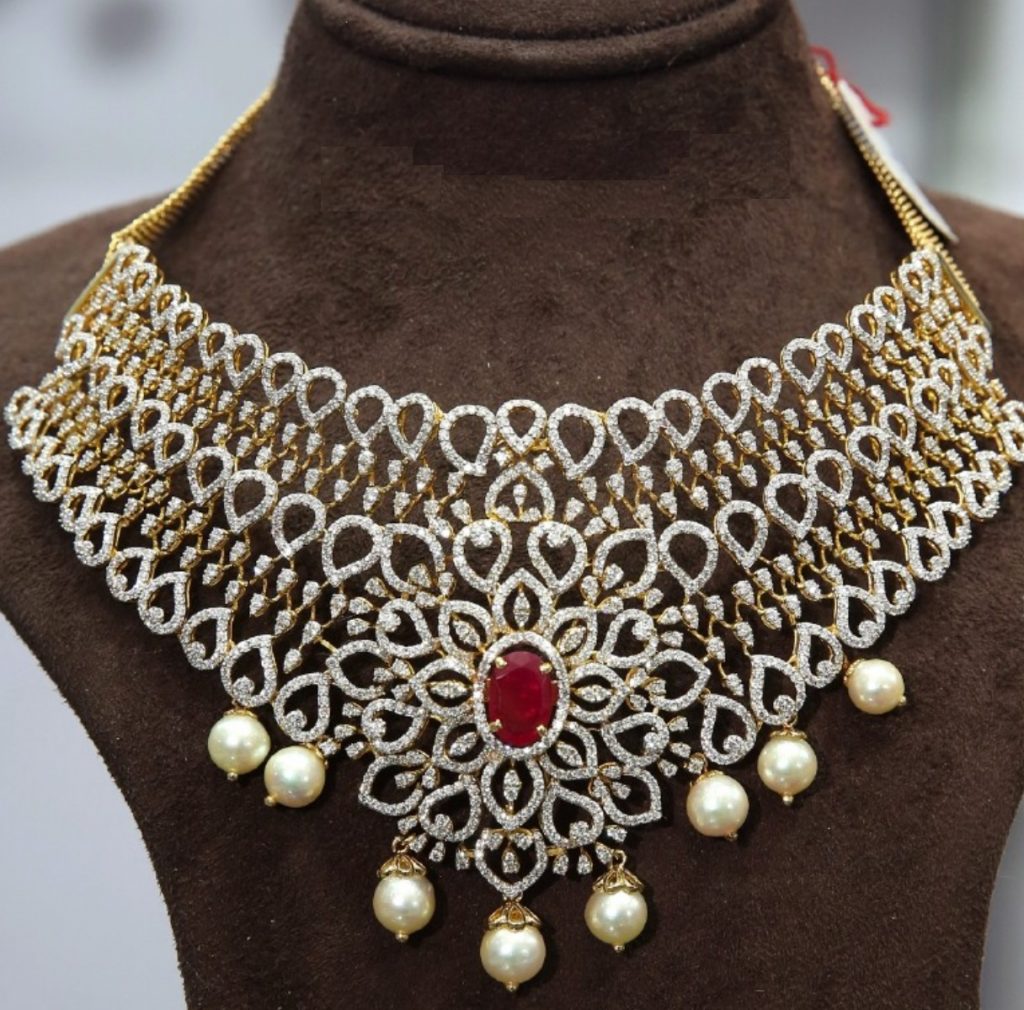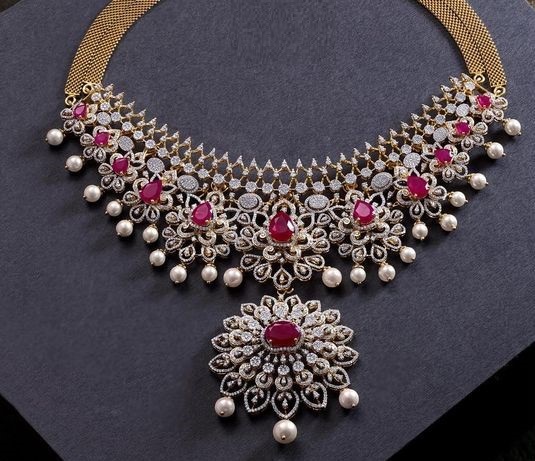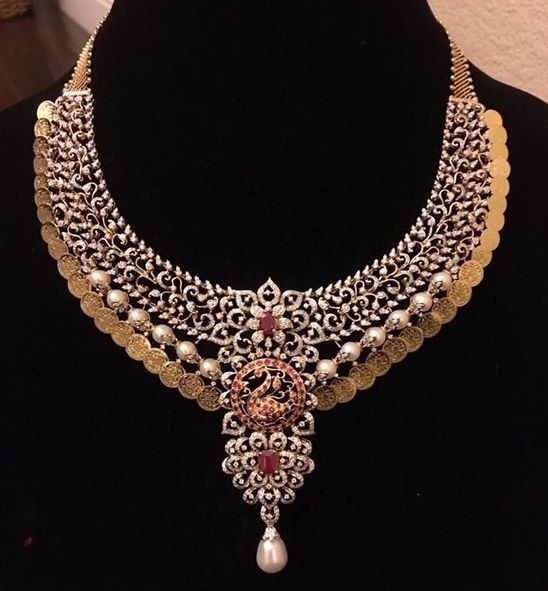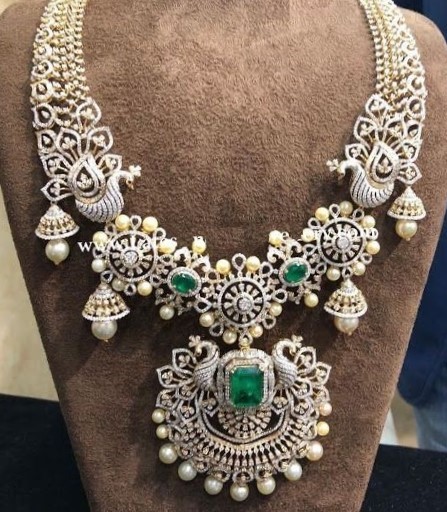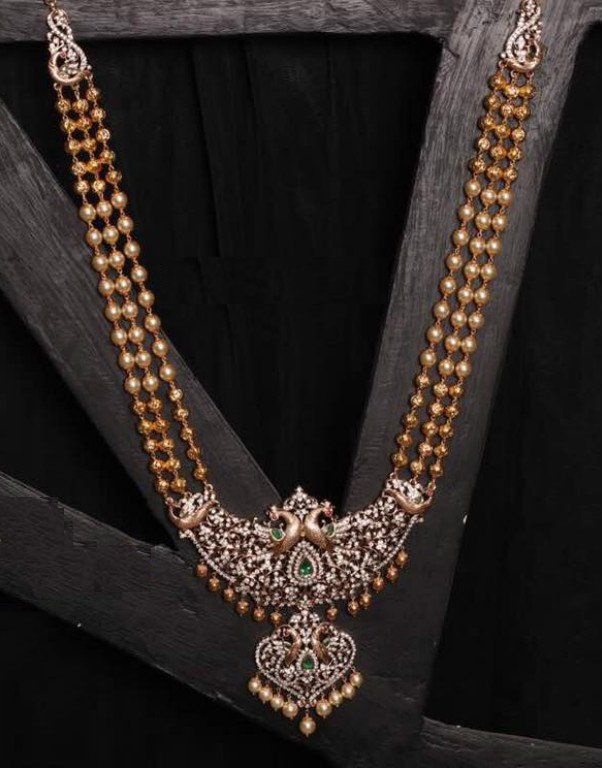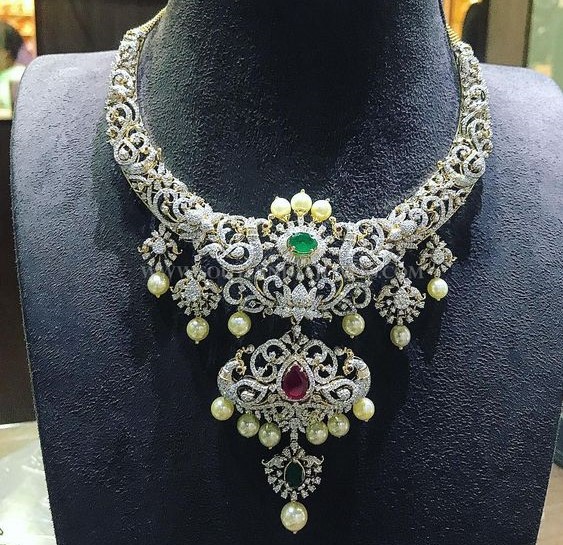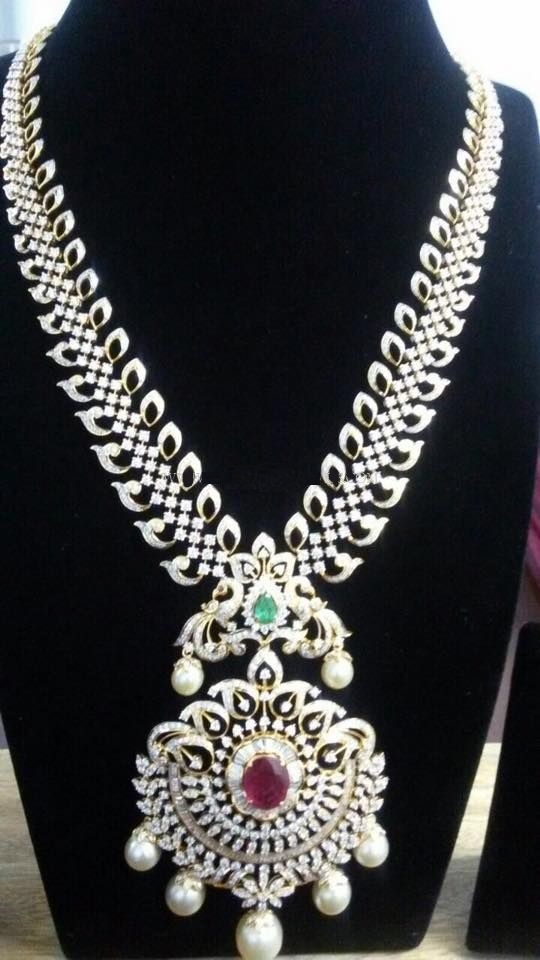 A diamond necklace is so regal to a bride!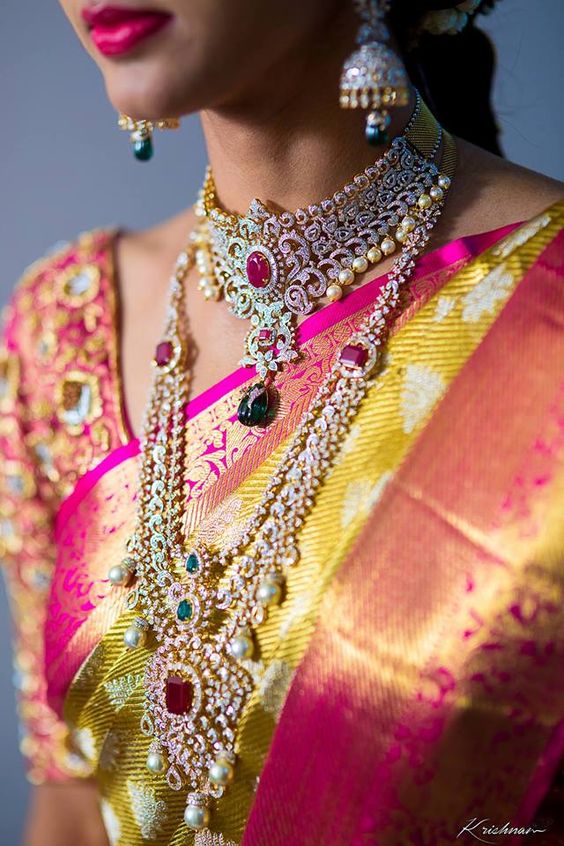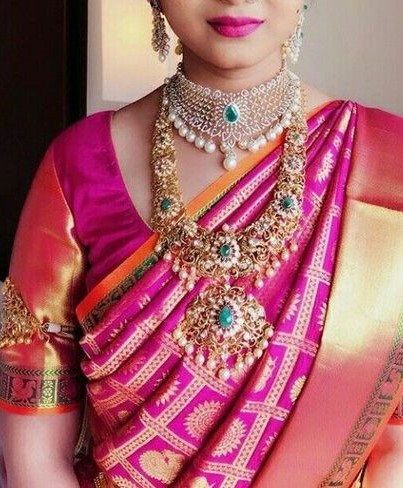 Genelia and Isha Ambani in diamond pearl necklace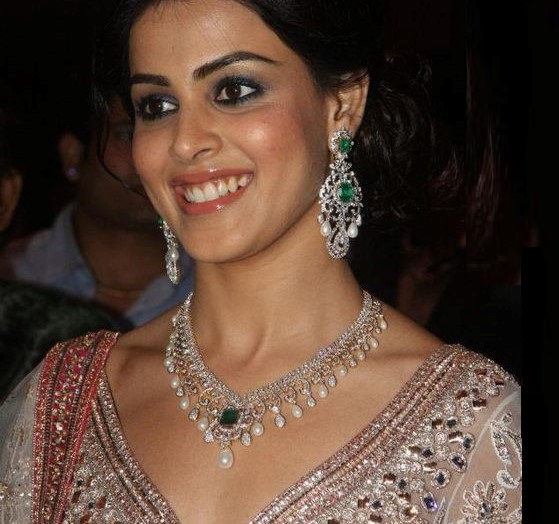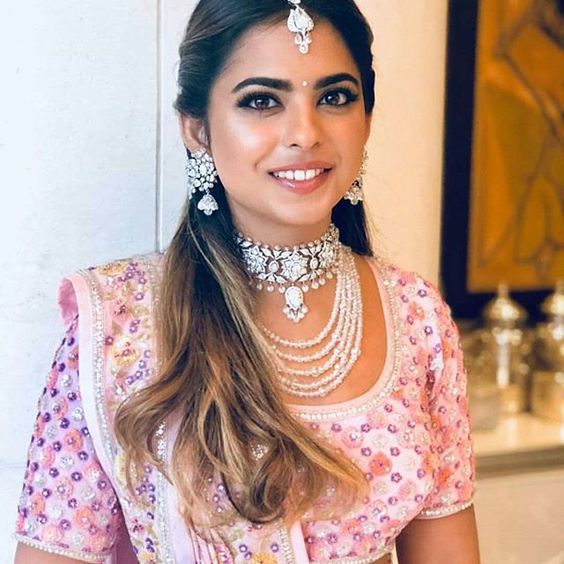 Diamond necklace that dazzles on party wear attires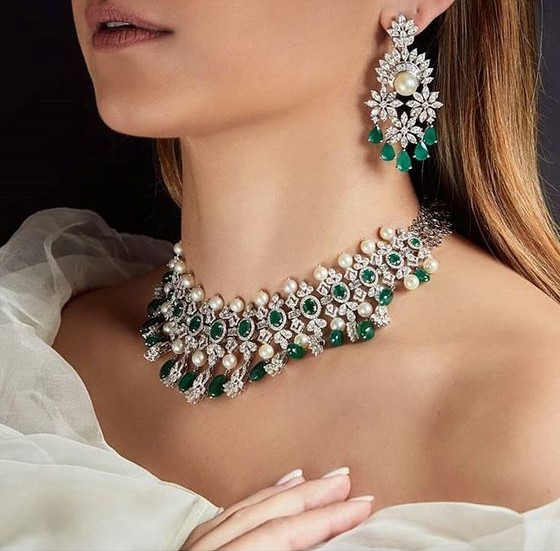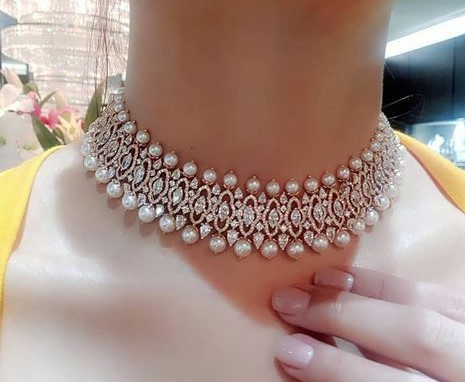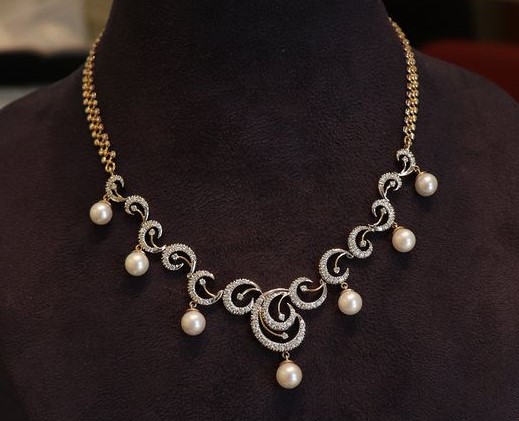 Hope you liked these lovely Diamond – Pearl necklace combination. Am sure you would look for this combination if you have plans of buying diamond necklace !