Navratna, according to vedic astrology is a combination of nine precious gemstones which represent the nine planets on which Indian astrology is based and include ruby, pearl, red coral, emerald, yellow sapphire, diamond, blue sapphire, hessonite and cat's eye.
Jewellery created in this style has important cultural significance in across many southern, and south-eastern Asian cultures as a symbol of wealth, status, and benefits overall health and wellbeing. The setting of the stones is believed to hold mystical powers, tied to astrology, mythology and intrinsically linked to some of the Indian religions .
The stones are often set within gold or silver jewellery with a ruby as the centrepiece representing the Sun. Each additional stone around the ruby then represents another celestial body within the solar system, or a node, in addition to representing metaphysical concepts of good fortune, and the characteristics and personalities of religious figures. For traditional purposes and the purported health benefits, the arrangement of the stones and their position to the body is of particular significance, as is the quality of the gemstones.
Check out Navratna finger rings for men below: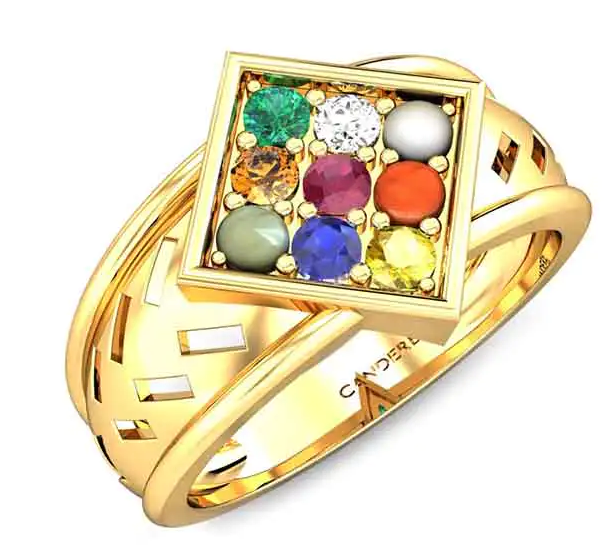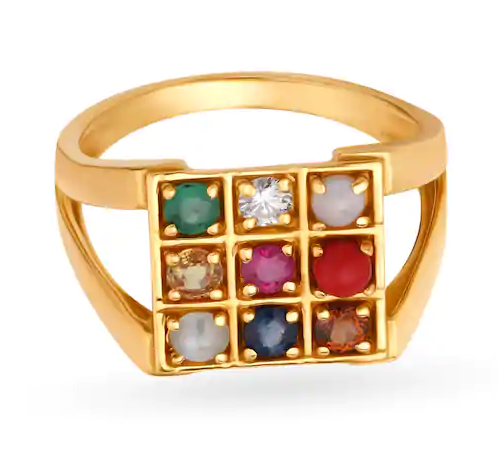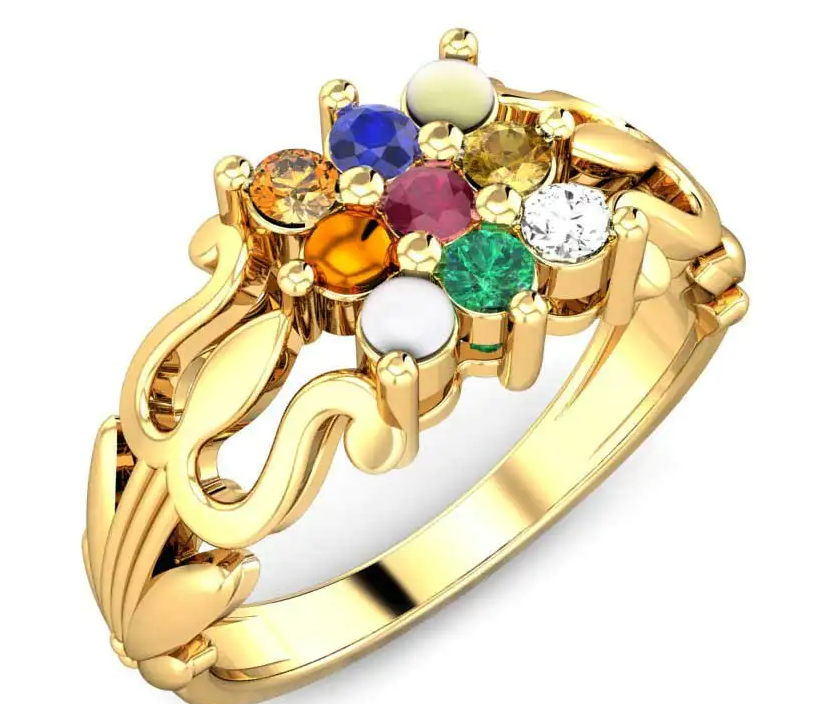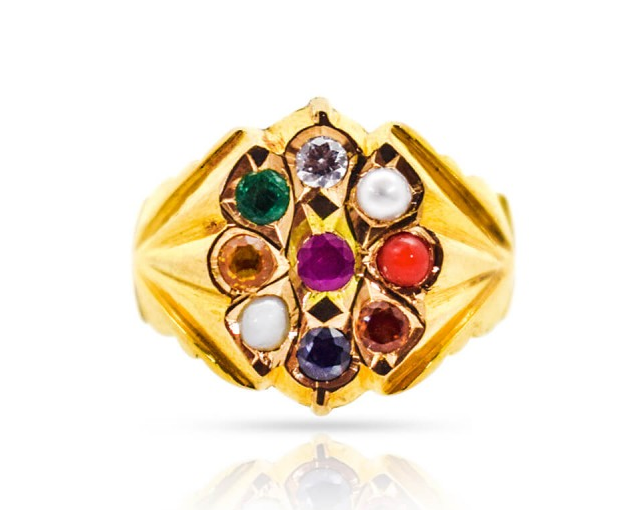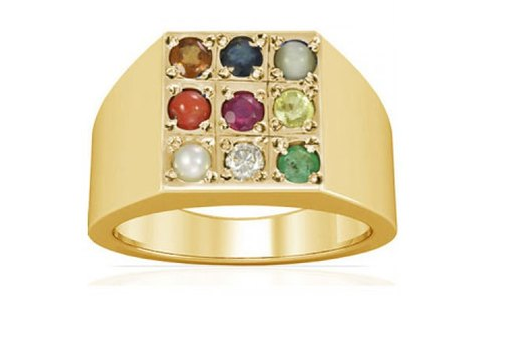 While Navratna finger ring was restricted to mostly men in the olden days, it has become a favourite among women also nowadays. It is recommended for women to take suggestion from vedic astrologers before wearing them.