All diamond necklaces are not meant to be stored away in your closet. Women love wearing a beautiful diamond necklace every now and then and this post includes quite an extensive list of necklace designs that are simple and meant for party wear and other family functions. If you like to flaunt your natural looks with few shimmering embellishments, then these lovely necklaces will surely delight you.
Diamond Necklaces can come in all shapes and sizes, but so does the budget. So for those looking for a cool glamour quotient, we have listed delicate diamond necklaces to cover your need . These designs look great on a gown, western outfit or even on a lovely fancy saree!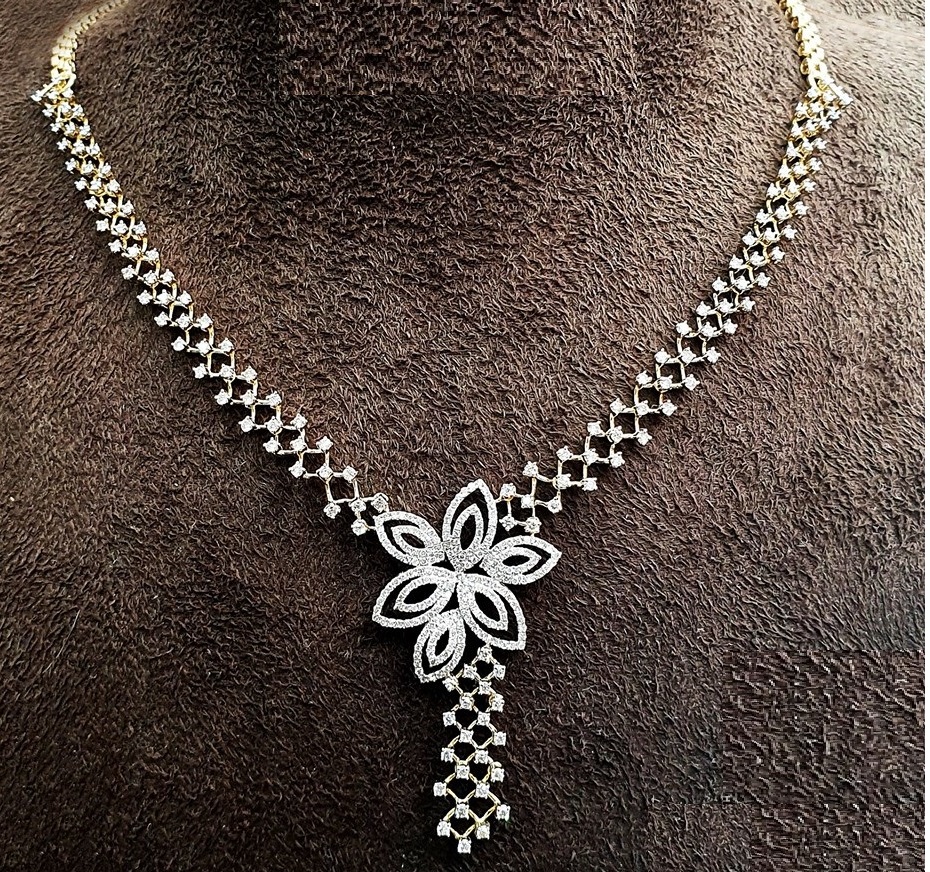 These latest designs don't really have any restrain on the designing, the only thing kept in mind is to make it as light weight as possible, with minimum use of diamonds and sleeker designs. Have a glimpse at these glamorous jewels and spot your favourite design!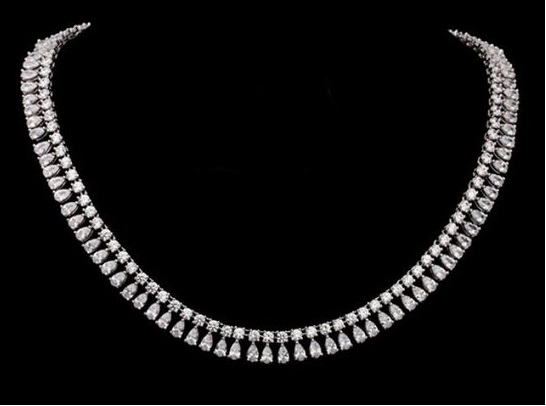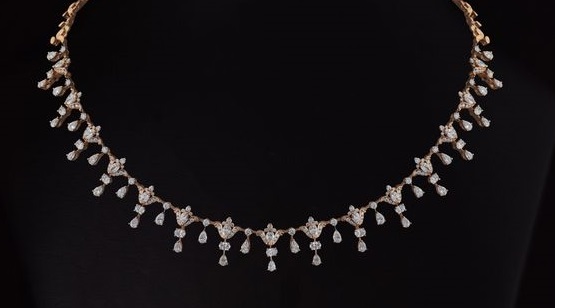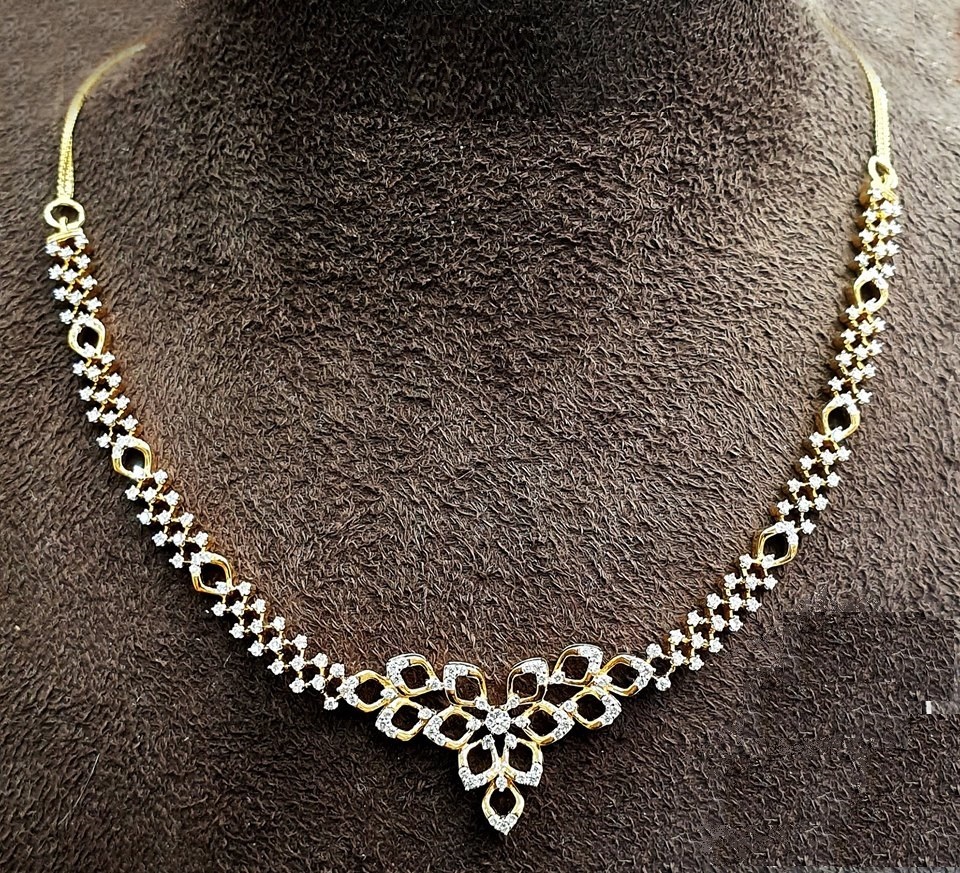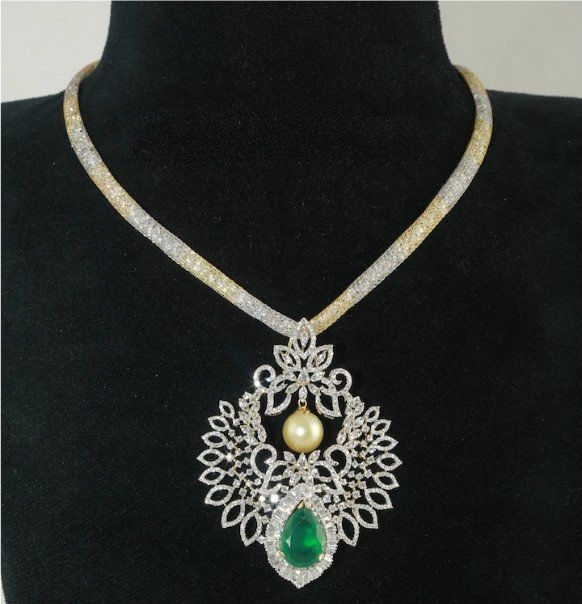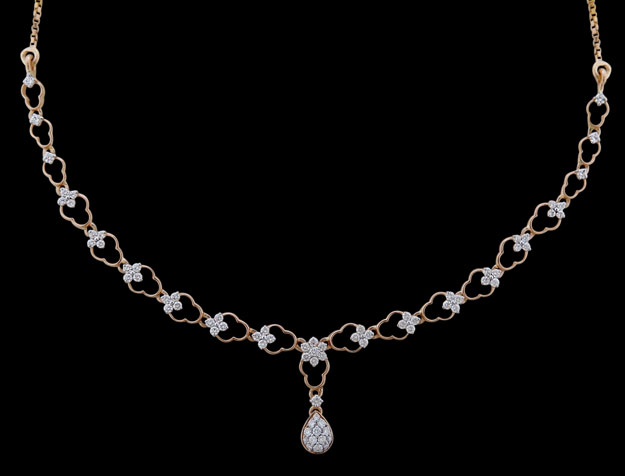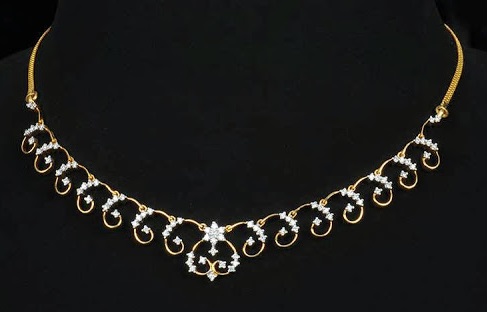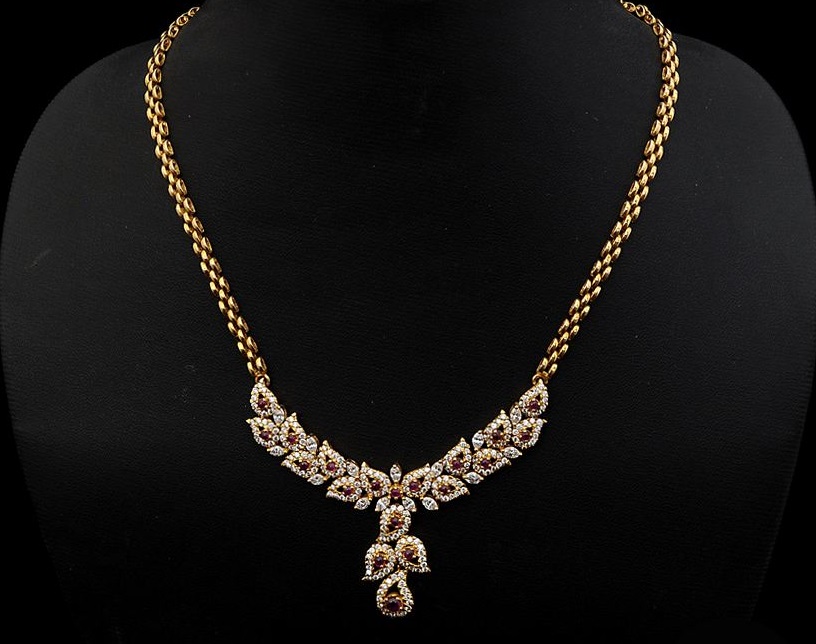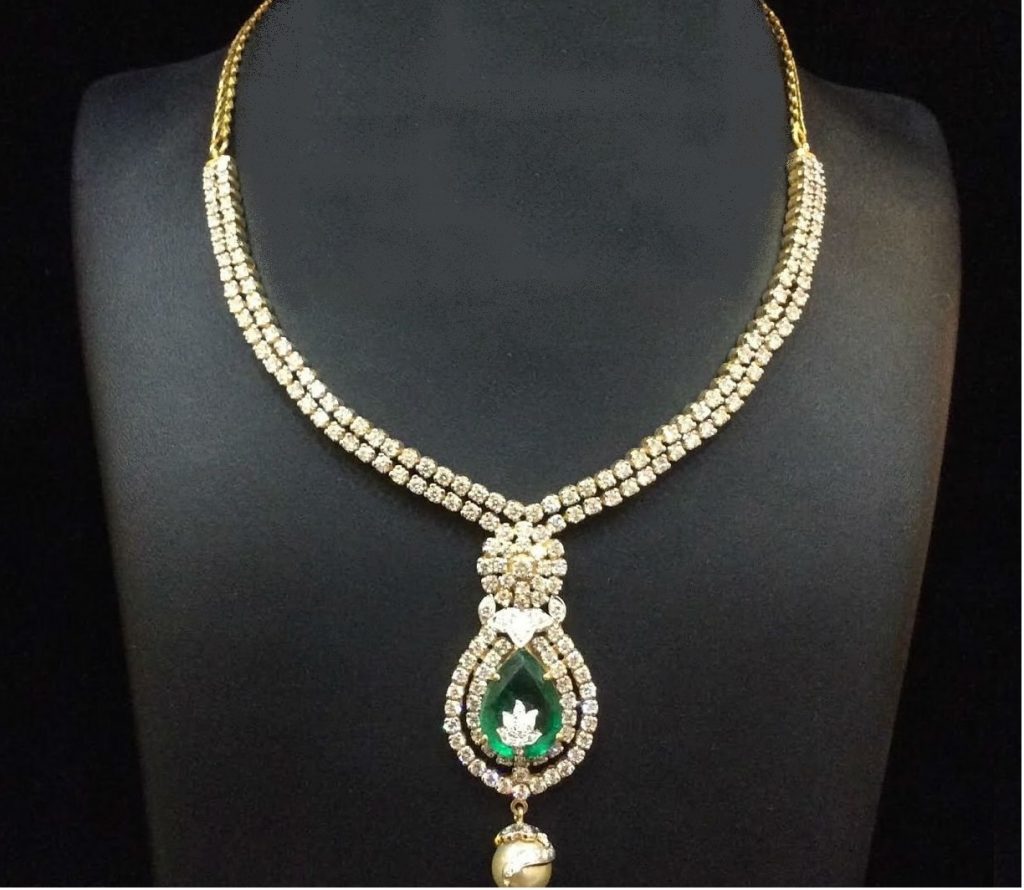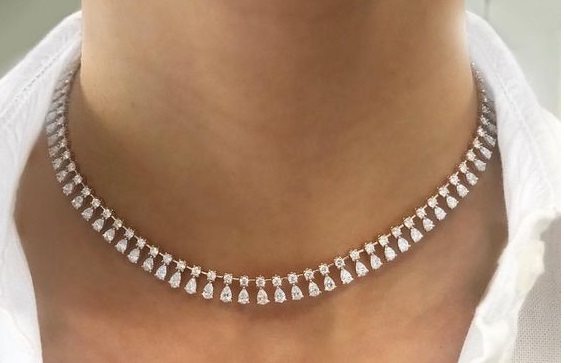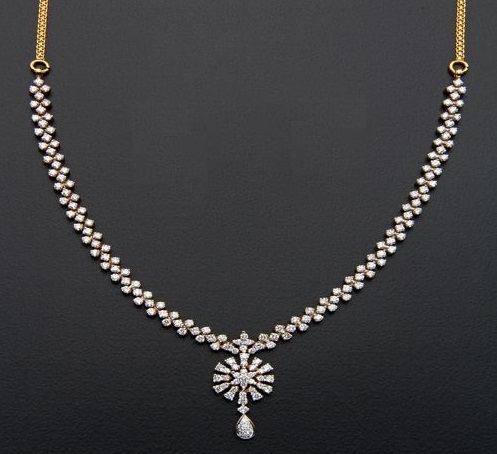 You may also like to read : Diamond Haaram Designs