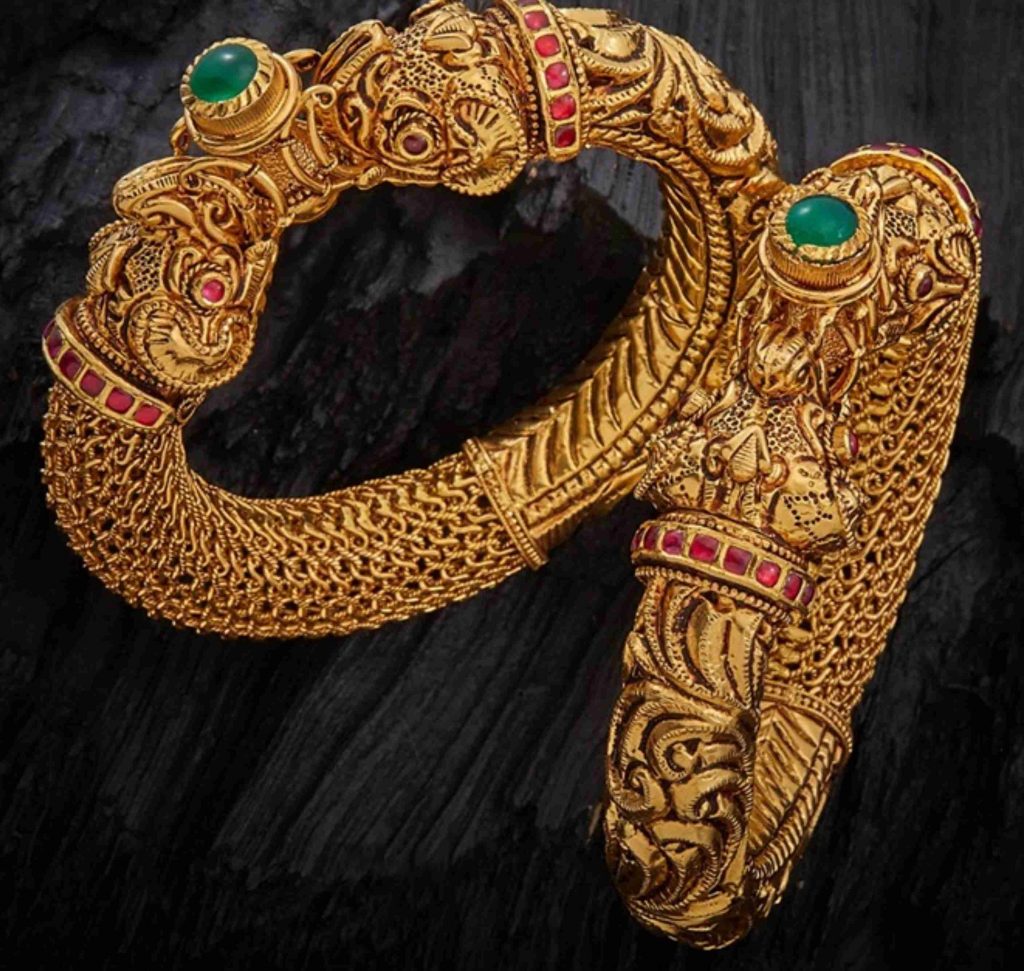 Gold jewellery holds an extraordinary place in every family's heart in India. Our love for the yellow metal goes beyond measures. Gold Bangles are a unique gold jewellery style that has been adorned by women since time immemorial.
There are countless models and bangle designs, and every pattern uniquely different from the other. From simple and classy designs to fashionable and designer patterns, there are innumerable selections to pick from. But the trend that is here to stay forever is the Antique Bangles.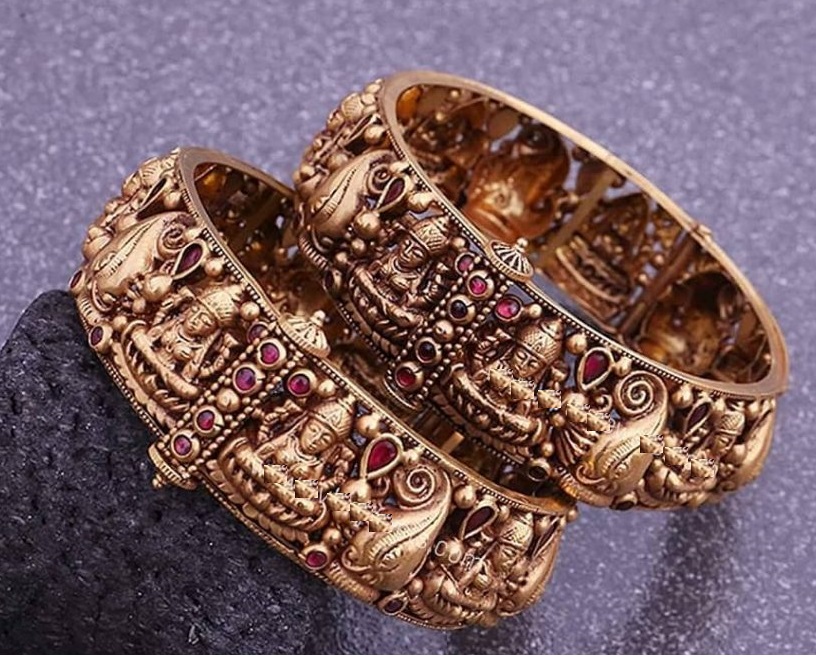 Antique bangles give you a gracious and grand look effortlessly. The art and workmanship of antique designs are revered by all. The intricate and elaborate designs of antique bangles give a regal look. And when these antique bangles are adorned with colourful beautiful stones, the aspects are taken a level higher!
Here we compile most beautiful Antique Bangle Designs that we spotted. Take a celestial tour!