Indian ladies love to enhance their wrists with beautiful bangles. An essential Indian jewellery, no look is complete without bangles.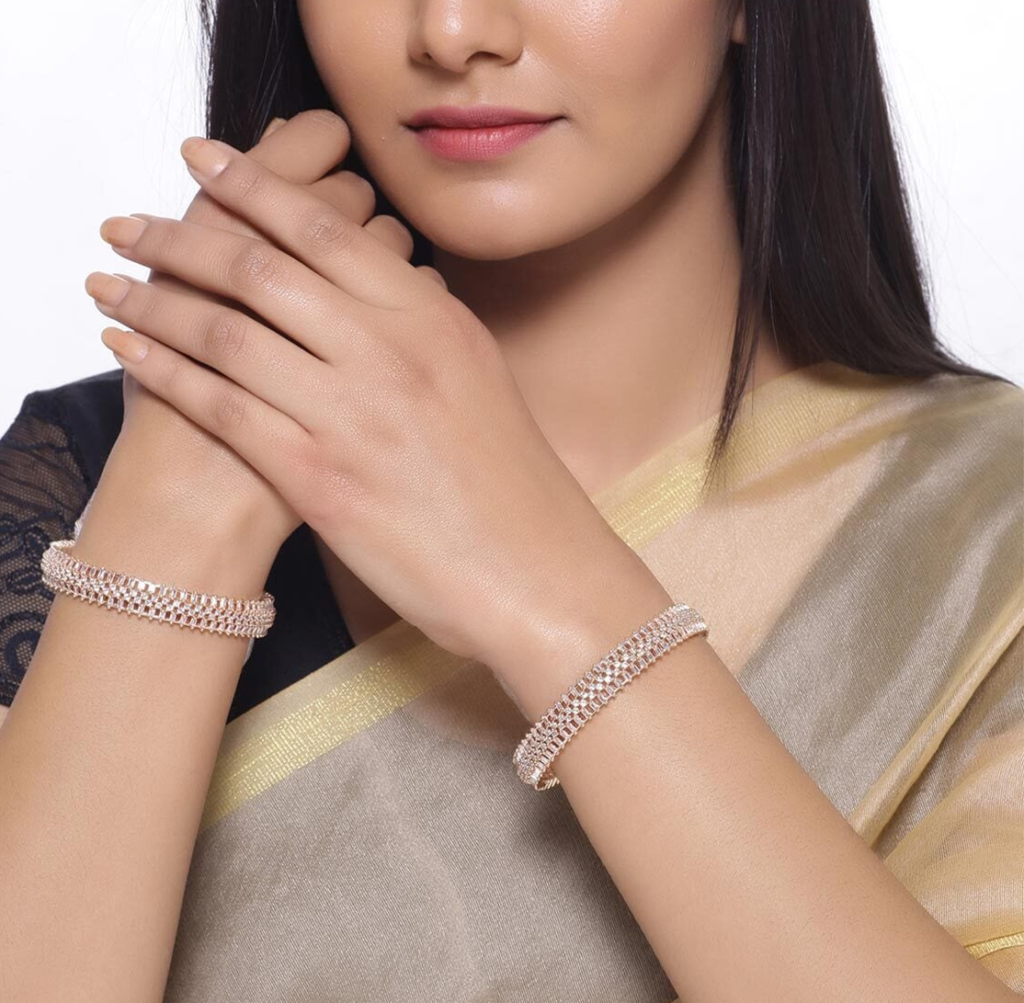 Generally, women have different preferences when it comes to wearing bangles. Some women harbor a love for colorful bangles, some can't do without multiple pairs of gold bangles. Some like to wear a stylish pair of bangles, while some like to adore simple ones. Women working in the office prefer wearing a single bangle in any hand while young girls look for bangles cum bracelets.
While there are so many makes, women love bangles that come with a special dazzle like no other. Yes, sparkling bangles with white stones or diamonds remain their favorite. Diamond bangles are a dream, every lady would have. However, because of the expense involved, gold bangles with white stones is a good substitute. Here we have compiled stunning lustrous gold bangle designs with stones, take a look!