Interlocked diamond bangles set in 18k yellow gold.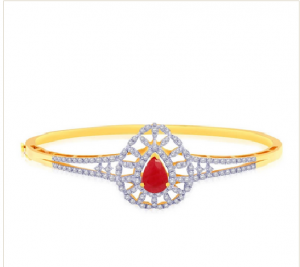 Leaf shaped diamond bangle with single red stone in center set in 18k gold..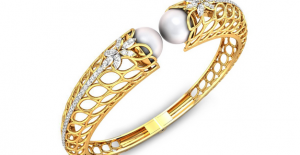 Intricate filigree design gold bangle with a line of small diamonds studded in the center . Two white round pearls join in the corner giving it a beautiful kada look .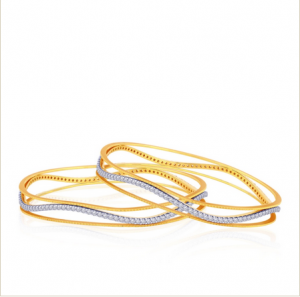 Curvy diamond bangle set for women. Choose it on beautiful silk saree to give it a perfect look!