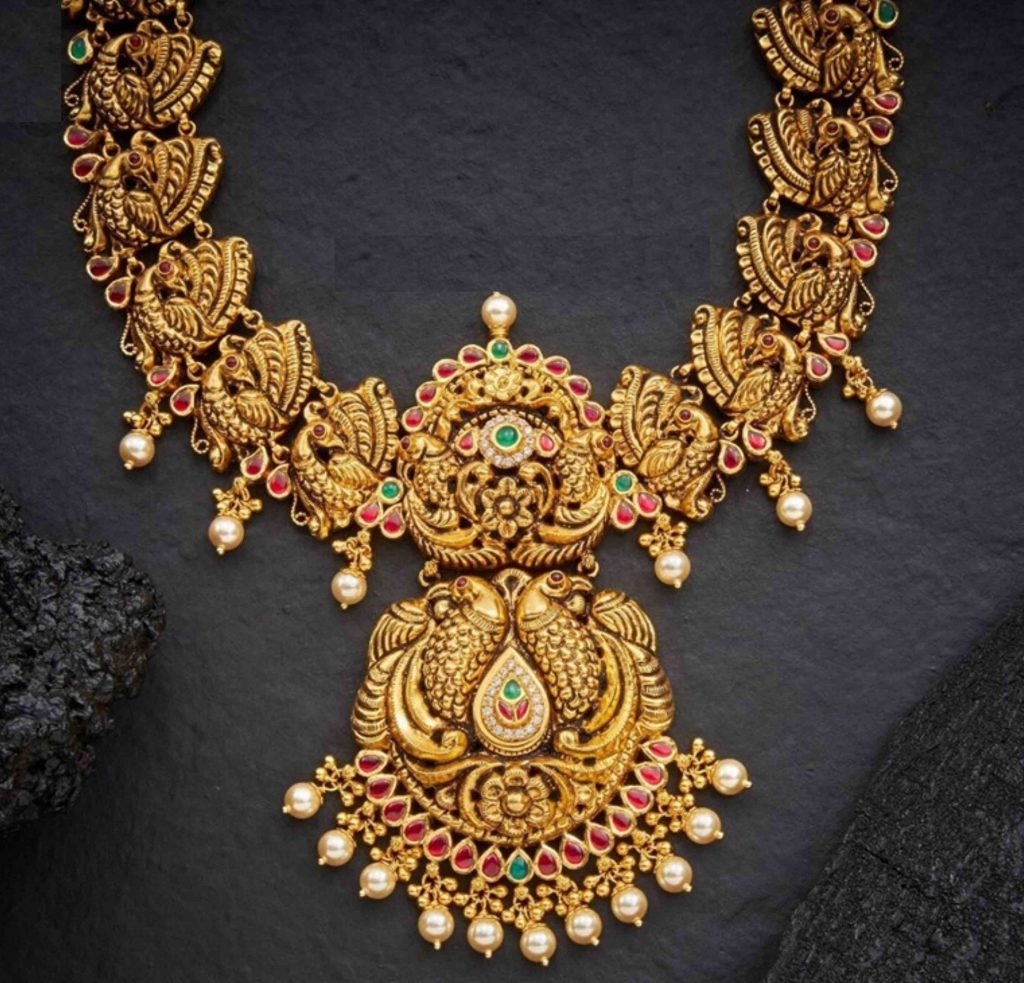 Antique necklace designs usually refer to designs of olden stints. However these antique designs tops in jewellery category even today. This has stood the favourite at all times. Over the time, these have evolved around the designs to give a contemporary look, but the roots still grounded to have the celestial antique aspects.
Antique necklaces comprises of Temple designs having figures of gods and goddess, sculptures of temples. Antique designs also comprises of other motifs like coins, peacocks and mango designs. Of all the lot, peacocks are mostly loved by many patrons and there are umpteen designs available in this pattern. Peacock being regarded as the most beautiful bird, the gorgeousness is trailed in Indian jewellery. The beauty of the gold necklace is enhanced even further when they are decorated with beautiful colored stones or semiprecious stones.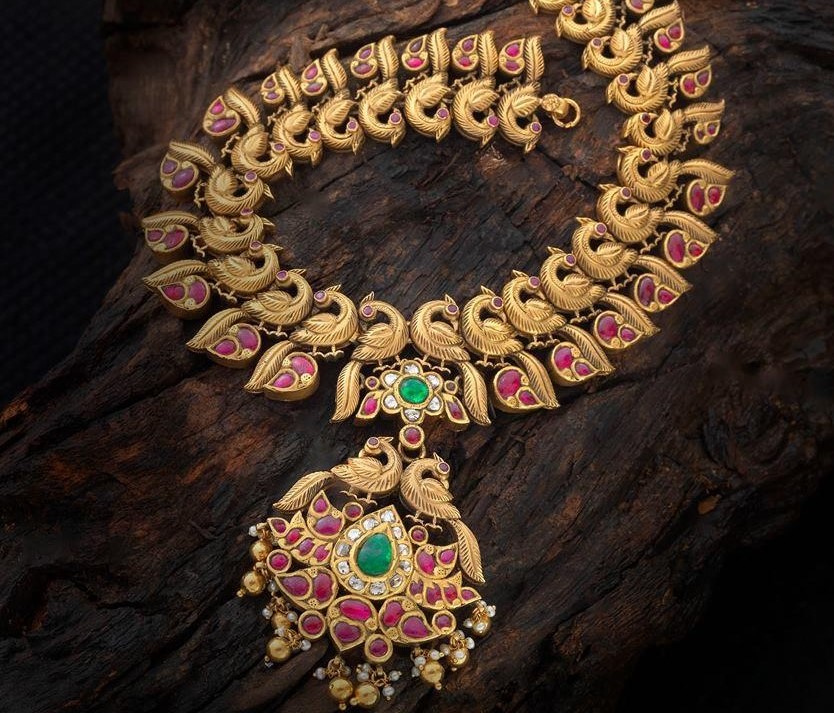 "A thing of beauty is a joy forever: Its loveliness increases; it will never pass into nothingness".
Here we present you the most beautiful peacock necklace designs. Get immersed in the pristine beauty of these ornaments. With every design better that the other, these charming peacock necklaces will leave the mark!