Traditional & modern mangalsutra designs.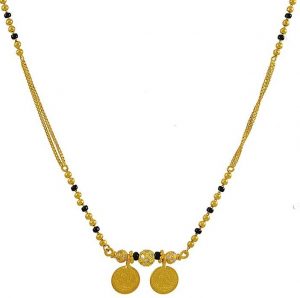 Traditional two line gold mangalsutra joined by black karimani beads (black beads) and gold beads along with two lakshmi gold coins as center pendant forming the tali.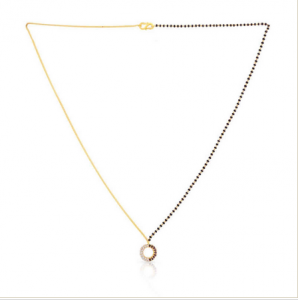 Latest mangalsutra with single gold chain on one side while karimani beads on the other connected by similar format pendant made of white stones & black beads.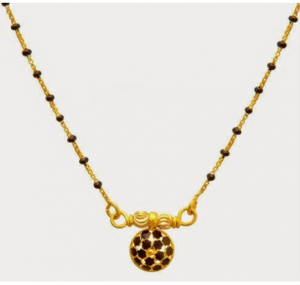 Single line gold mangalsutra chain with larger black beads alternating with gold chain followed by beads pendant in the center.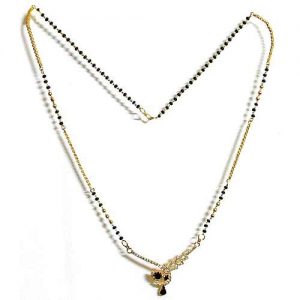 Light weight single line latest mangalsutra with designer pendant.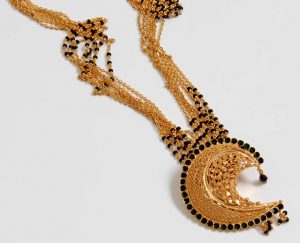 Multi line heavy gold mangalsutra  with moon shaped pendant with hanging black beads.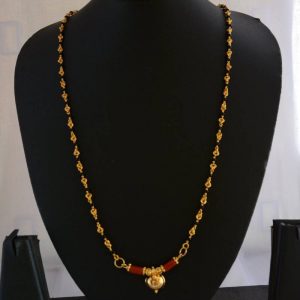 Mangalore style gold mangalsutra with alternating gold twists & karimani beads along with corals & gold coin tali pendant.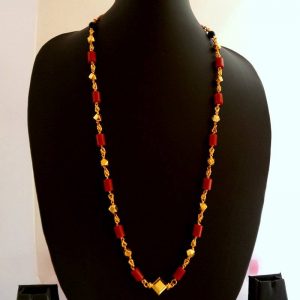 Mangalorean mangalsutra made of corals and polygon shaped gold  beads with two   karimani beads on either sides.