A long layered gold necklace, traditionally worn by Kannada brides, the Entele Sara has multiple layers, all of which are strung with gold beads. "ENTU" is a kannada word which means eight and "SARA" meaning necklace, hence the name ENTELE SARA which is a long chain or necklace that contains 8 layers of gold chain as layers. This traditional piece of jewellery looks grand and was once a must have asset of every Kannada bride.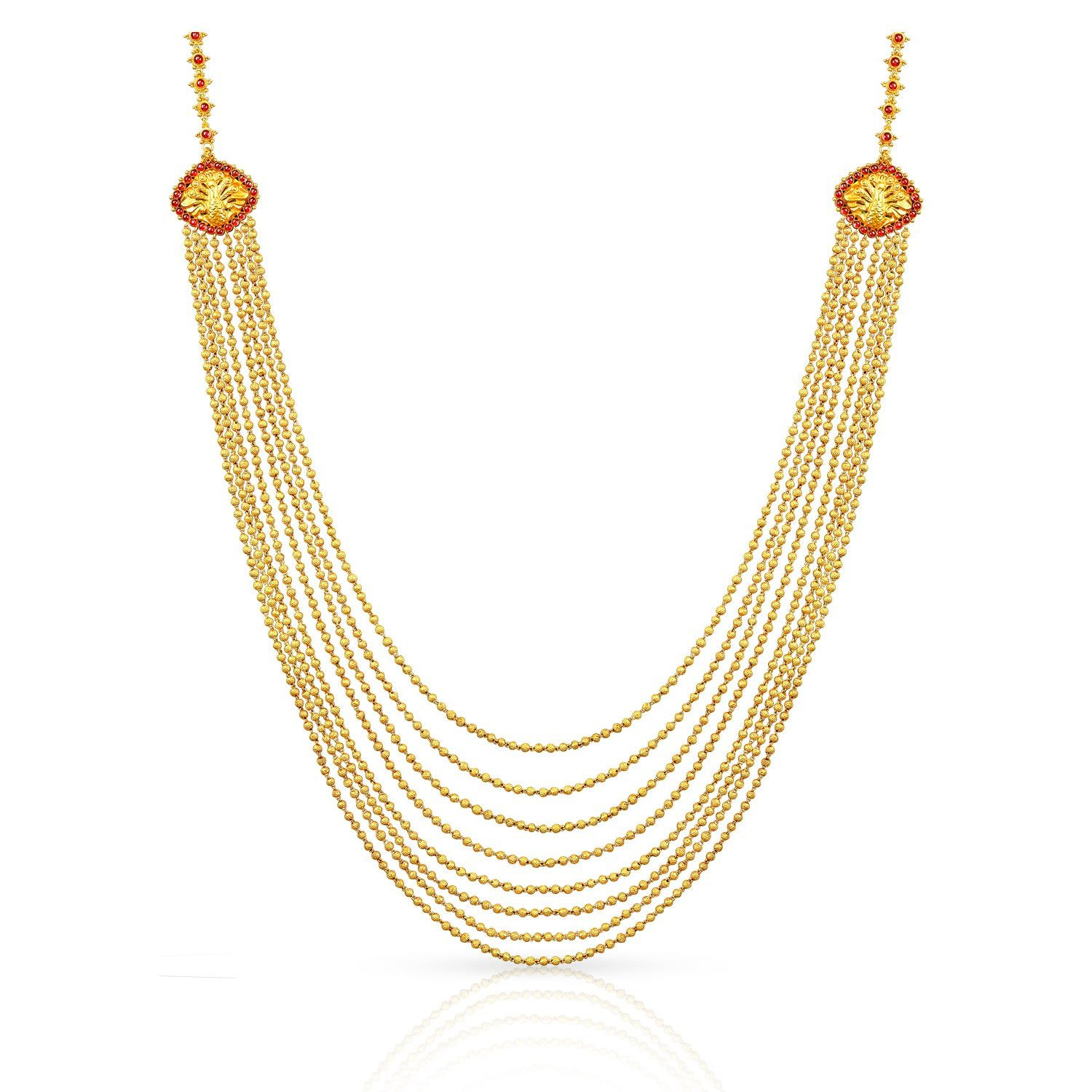 With latest modernization in jewellery trends, this traditional piece of jewellery has been replaced by multiline hara made of gold beads usually referred as gundla hara.
Also check:
Traditional Karnataka Jewellery even includes the most famous "Kasina sara" also known as kasu mala , meaning a necklace made of coins which can be made into either a simple choker necklace or a long one. This traditional piece of jewellery has undergone modifications with changing trends to make it look more magnificent. For bridal wear, the Kasu Mala is made more richer by the addition of heavy pendants like lakshmi pendant or the peacock pendants, which are the most common ones. Not just the necklace, these coins were used in bangles as well and known as "Kasina Bale", which was yet another popular traditional jewellery.
Mango Mala or the "Mavinakai Sara" as known in Kannada is an yet another traditional neckpiece of Karnataka consisting of mango shaped motifs to form a necklace. This jewellery is very famous in Kerala as well and known as Manga Mala. You can also check mango mala necklace with pendants.
You can buy similar gold plated kasu mala necklace here.