If you are looking for jewelry to wear for small function or get together, light weight gold necklace could be a good choice. Check out few lovely light weight gold necklace in 15 grams.
See more designs in 20 grams gold necklace
1. Mango bead chain necklace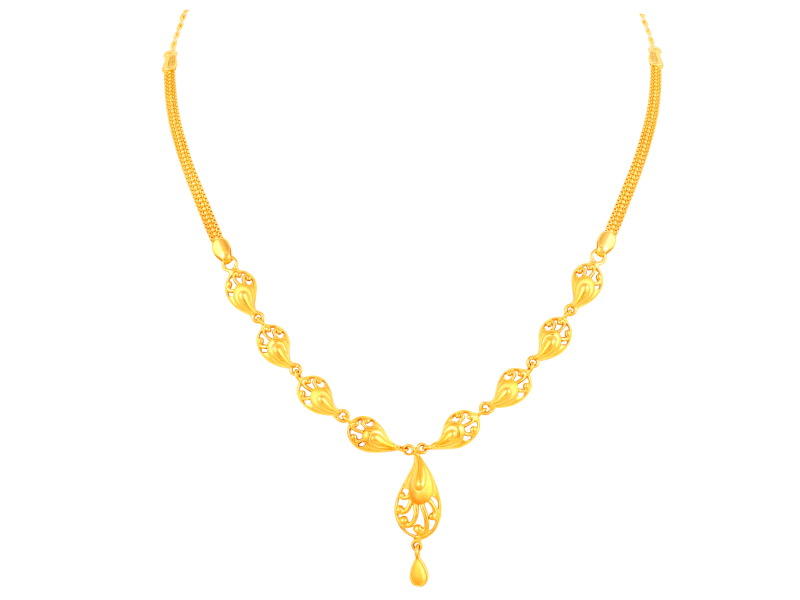 The gleaming mango beaded chain necklace can be a lovely gold necklace for you and someone else you would like to buy this for as a gift. Give yourself the desired look with this amazing and lovely necklace jewelry piece.
2. Stone Necklace With Pendant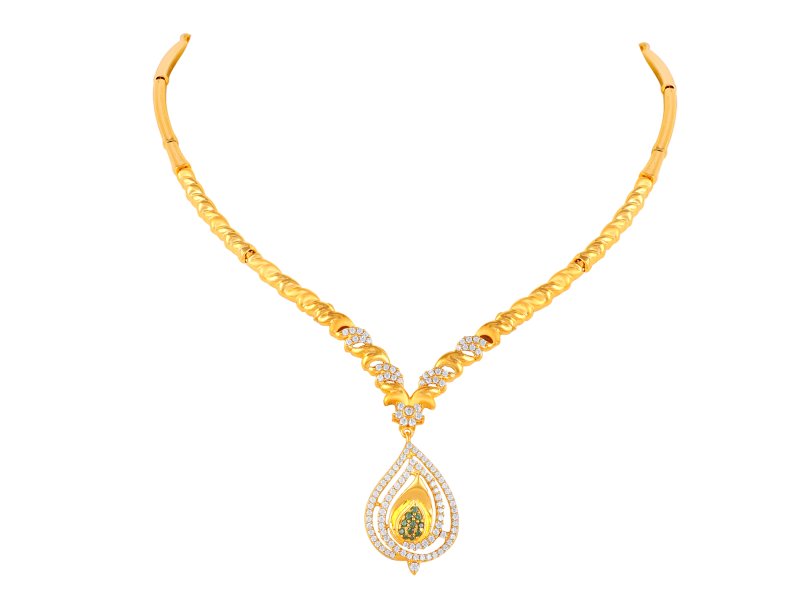 The green and white stones on this glittery necklace radiate beauty and glow to the overall look. Get astonished with this gorgeous stone necklace with pendant and put it on to the parties, weddings and other special events in your life.
3 White studded floral necklace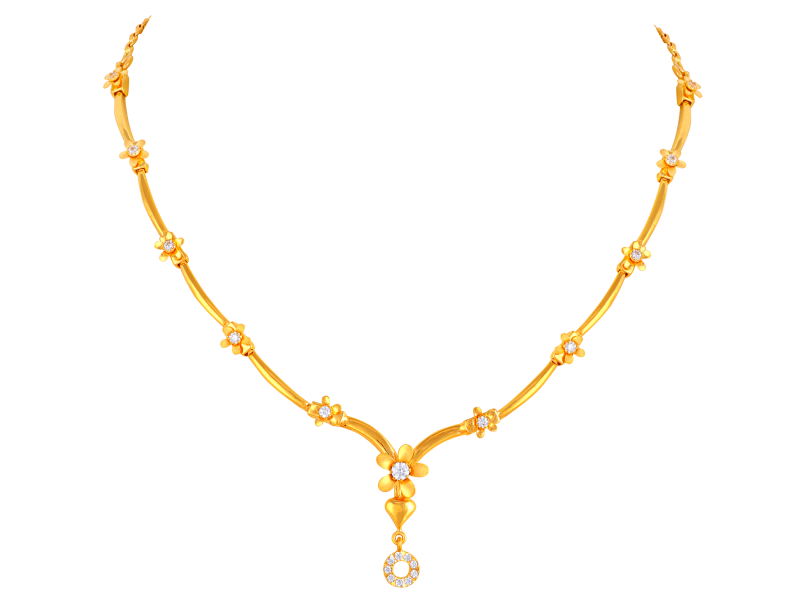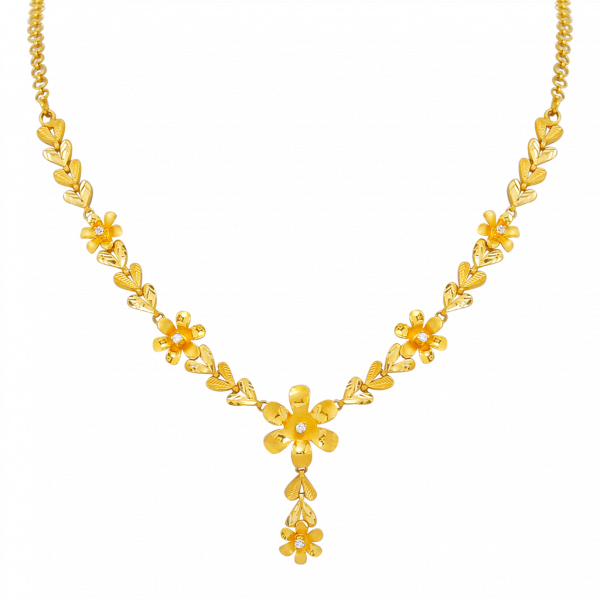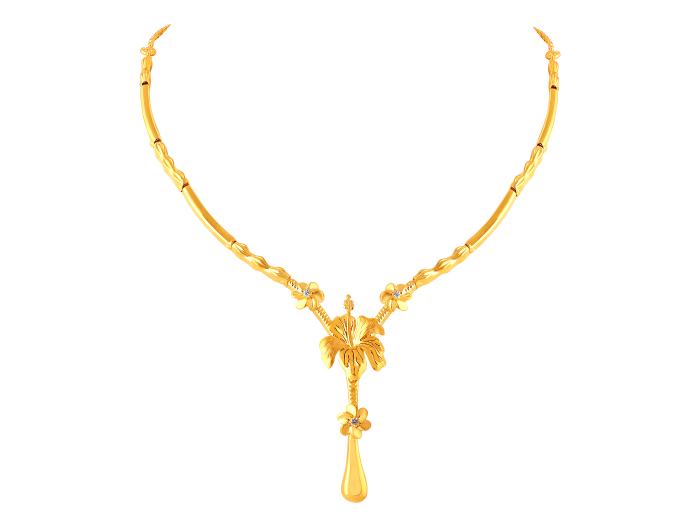 This white stone floral pendant necklace is pleasing to the eye when you look at this jewelry piece. The sparkling studded stones into the floral designs make this necklace a superb choice.
4. Floral chain necklace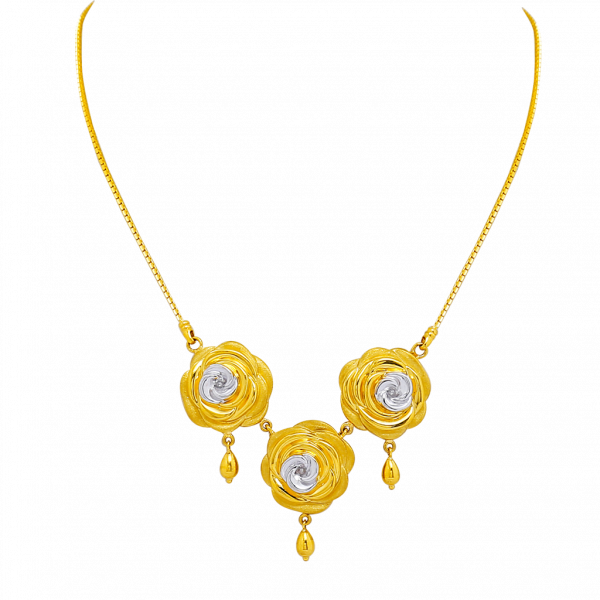 The adorable piece of necklace striking and eye-candy jewelry that consists of a combination of three roses with silver and gold shades to it.
5. Floral Stone Petals Necklace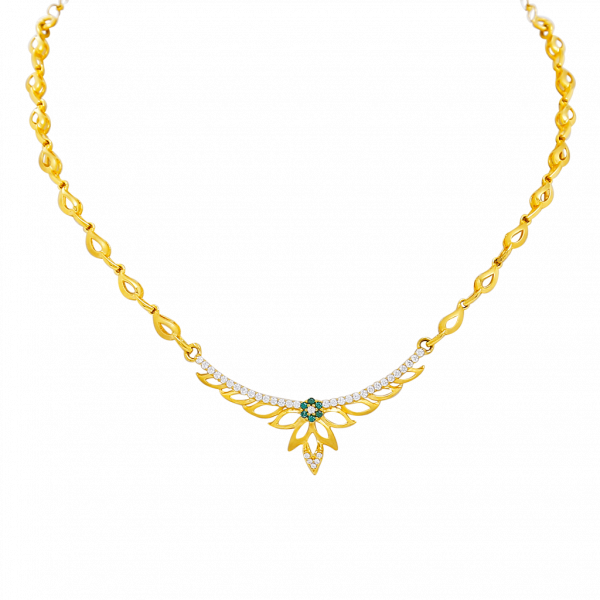 With the white and green stones of the floral stone petals necklace, this jewelry piece can give you a spectacular and delightful look that you have been looking for some time.
6. Dark Green And Blue Shade Petals Leaf Necklace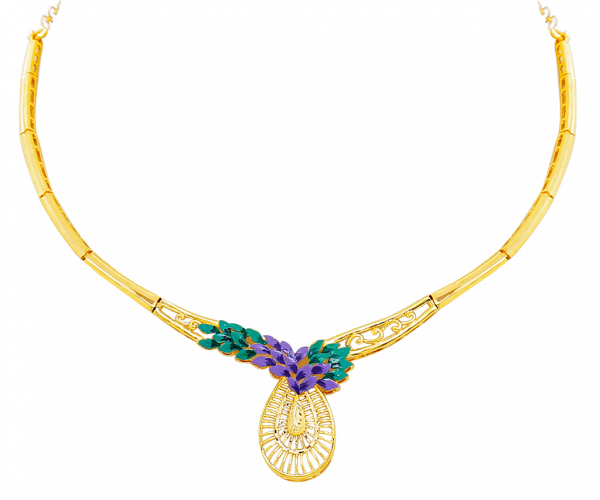 The dark green and blue shade petals along with the leaf patterns and designs on the necklace gives a notable and charming look. With this necklace with you, you can unleash your creative ideas to experiment with many combinations of dresses with this jewelry to get interesting and unique looks.
7. Light Pink And Green Shade Petals Leaf Necklace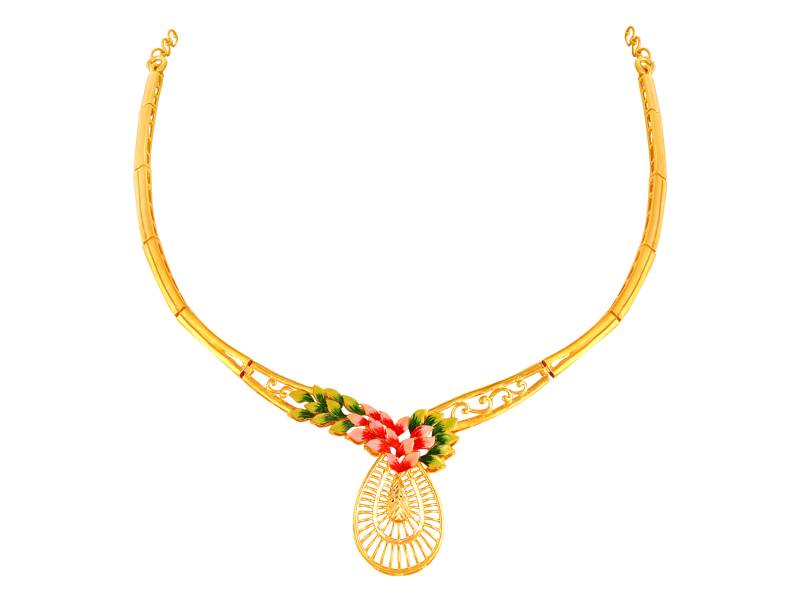 This unique light pink and green shade petals along with the leaf patterns give this jewelry piece an eminent and charismatic look. You can wear this with a necklace on a lovely pink saree and you can grab other ladies attention.
8. Simple bead necklace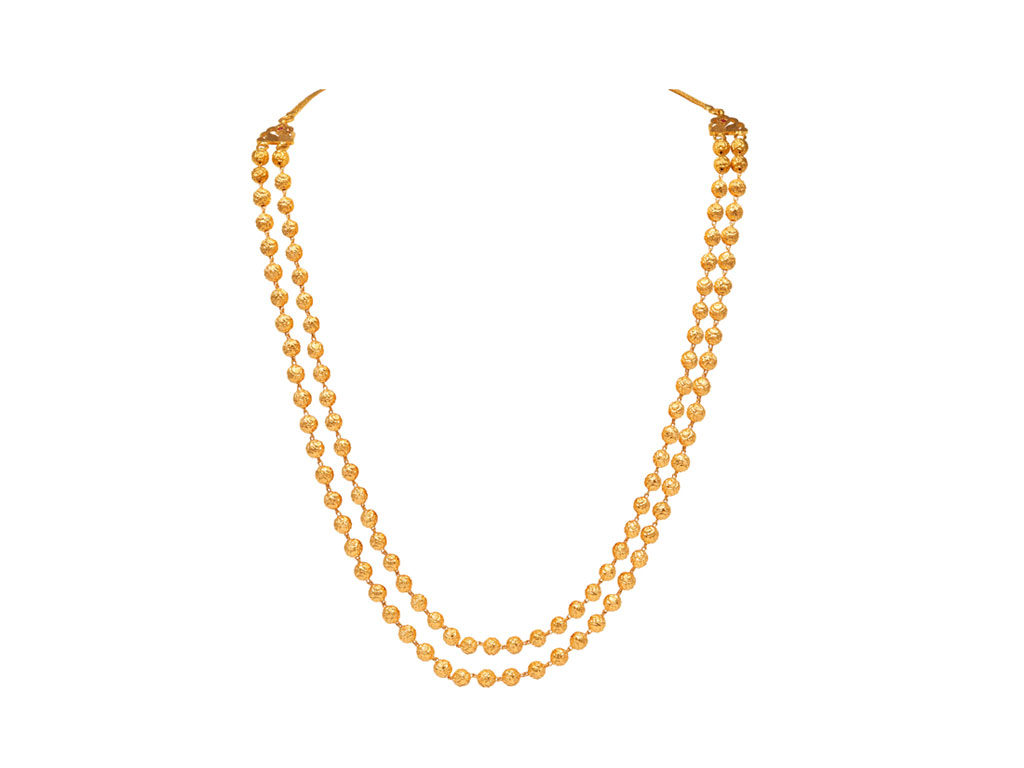 This two layered golden bead necklace is simple and good looking. You can wear this on salwars as well. This necklace can be good choice if you want to flaunt your natural looks with minimal jewelry.
9. Tushi necklace with pendant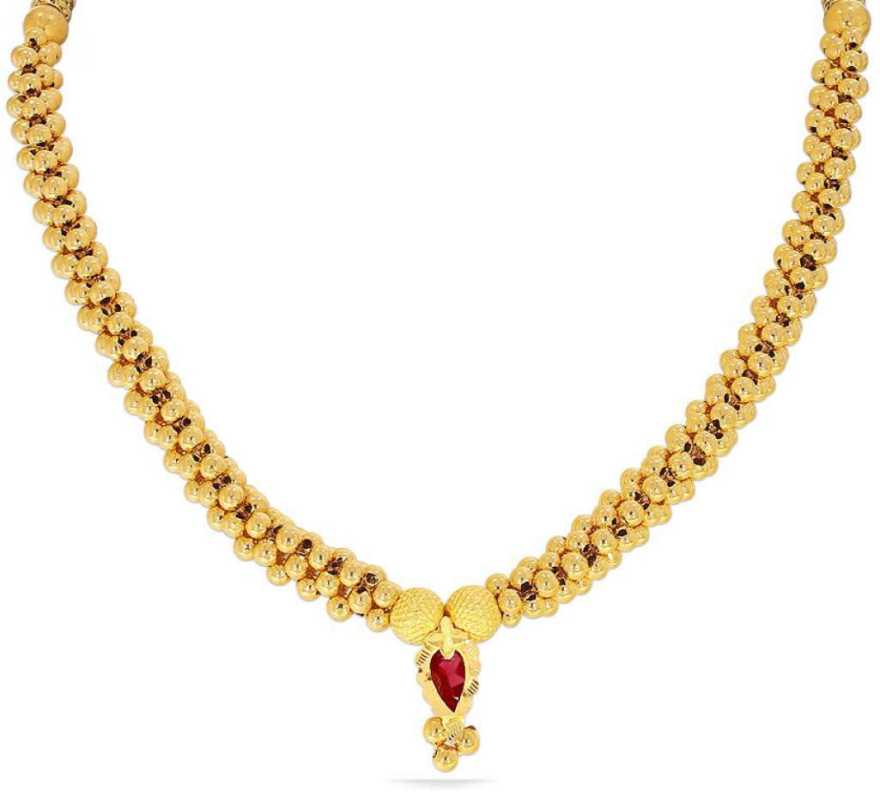 This clustered beaded necklace with a small ruby pendant is wonderful. This is easy to maintain at the same time look very grand. This is a good choice if you are looking for grand necklace in light weight