It is said that diamonds are girl's best friend, pearls are the next best! Pearls are special, they do not arise from depth of the earth but emanate from the bottom of the sea. Pearls require no additional cutting or polishing to enhance their beauty, pearl jewelry always stay in style.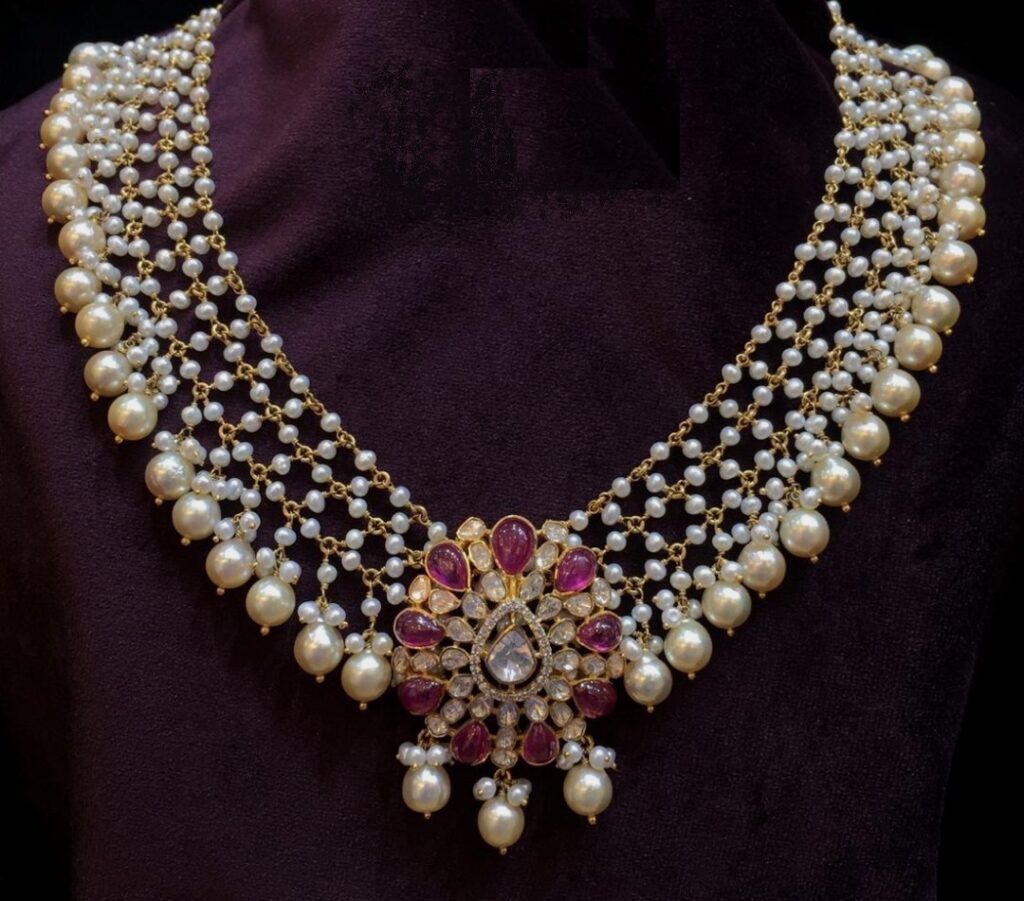 Pearl jewelry is ruling the jewelry space at least as far back as ancient Greece, and is most cherished till today. Pearl symbolizes moon and is imbued with magical properties. Pearls help to heal and fortify the heart, provide a sense of safety and allow the wearer to be more receptive.
The beauty of pearl jewelry is that it sports any attire effortlessly. You have spectacular variety of pearl jewelry, you can choose between the new and antique ones. Pearl jewelry is the epitome of classic Indian jewelry. Crisp-white, luscious and unmistakable lustrous, they make great jewelry pieces that carry the amazing beauty and powers of Mother Nature. Here we have collated such mesmerizing ethnic pearl necklace designs, scroll on.
Source : Amarsons Pearls & Jewels