Accessories are the perfect way to finish off perfectly styled outfit while enhancing your look. It is not necessary to drench yourself in jewelry, but wearing a couple of statement designs would be a best asset to your look. And when we say accessories, we piked at diamond bangles.
Diamond bangles is every girl's prized possession. Divulge your status by wearing a single diamond bangle that makes up for your hand jewelry, or combine your other jewelry with a few Diamond Bangle pieces of your choice that will accentuate your wrist beautifully.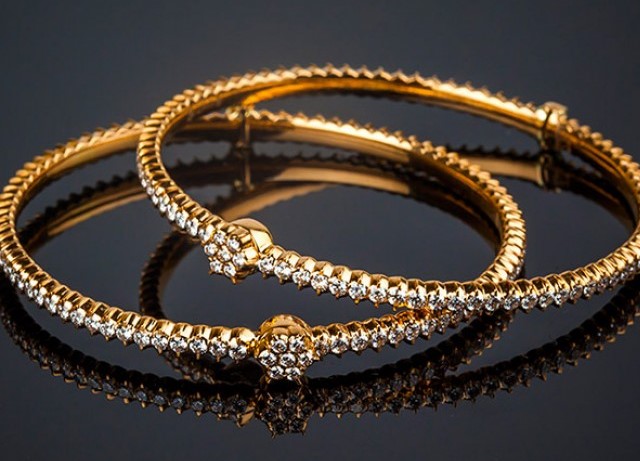 Fashion is all about feeling stylish, being creative, setting trends and choosing right accessories. A Sparkling Diamond Bangle Piece embraces the wrist and enhances the beauty of a woman's slender hand.
Here we pick 15 unique and stunning diamond bangles, all diverse in style and design, to wow you and anyone you will meet. Wear them alone or combine them with some of other matching Jewelry for a little different and fresh look.
1. Enchanting diamond bangles with rectangular emeralds is one a kind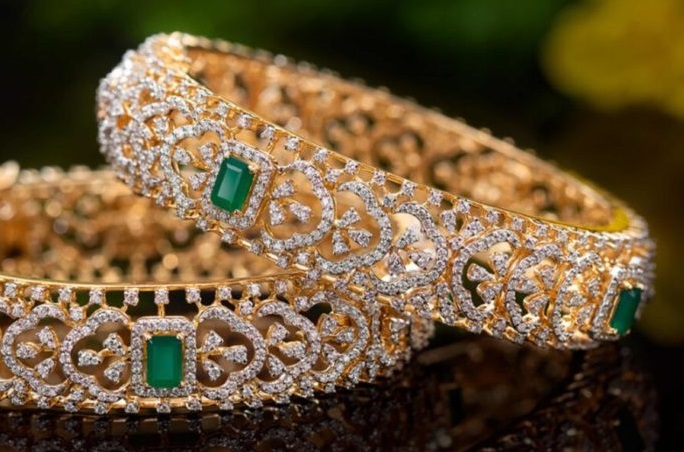 2. Diamond bangles in bright pink rubies with leafy bounds is honestly adorable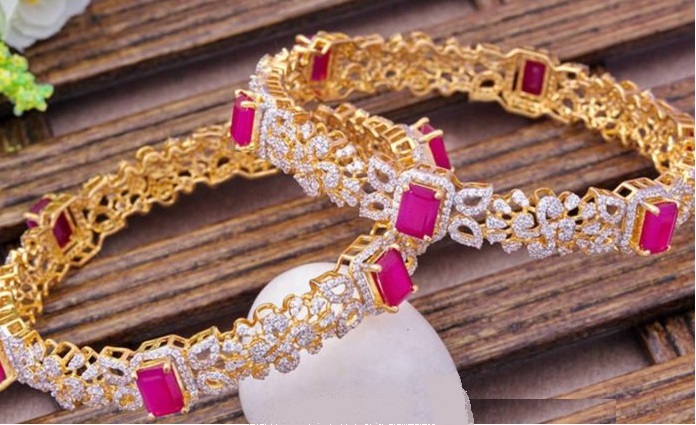 3. Adorable diamond bangles with rows of sparkling diamonds marked with lovely design, locked with alternating emeralds and rubies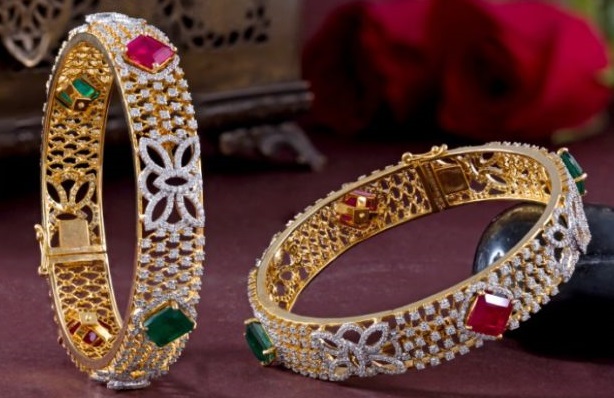 4. Majestic diamond bangles with gratifying emeralds, the broad and beautiful bangle is complemented by stylish slender bangles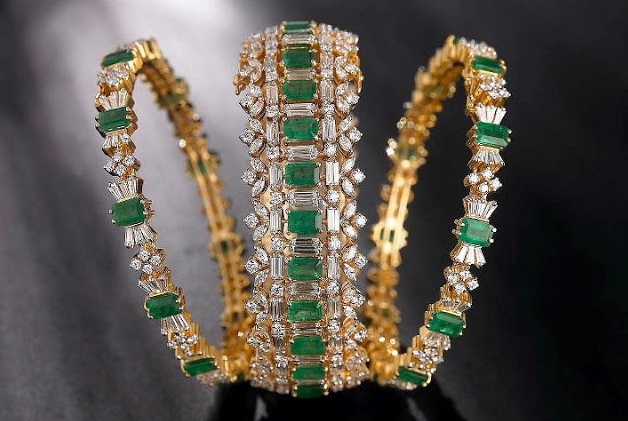 5. Gorgeous floral pattern diamond bangle in oscillating yellow and white gold, this eternal piece gets a chic look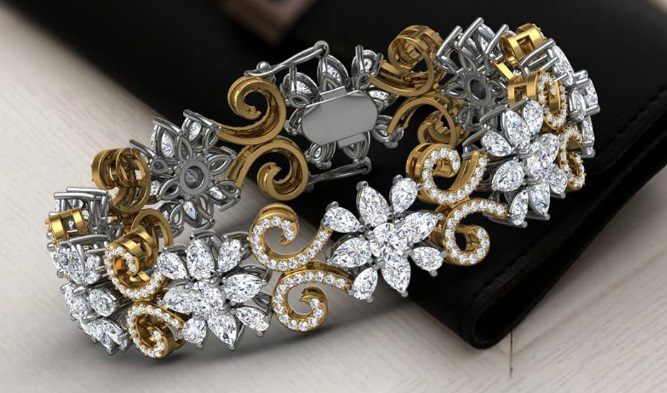 6. Unique in its style, diamond bangles in dull yellow gold is worth all the remarks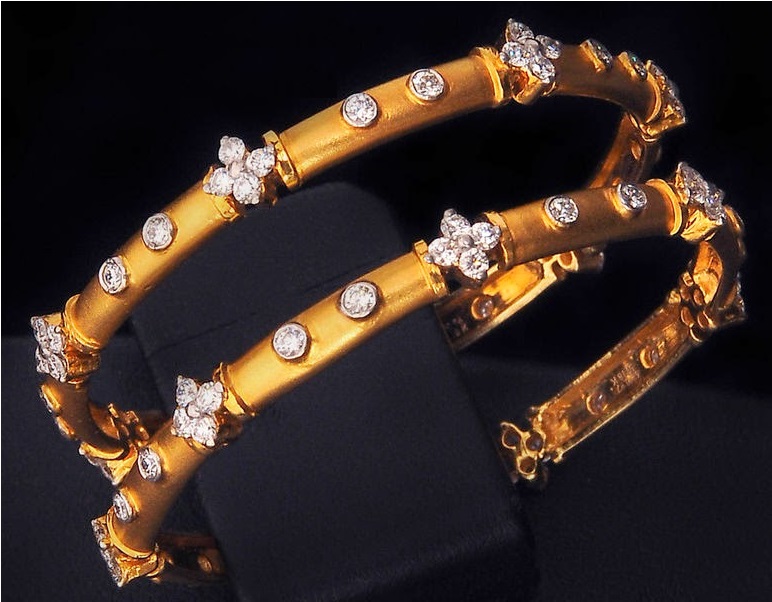 7. Jazzy emerald and ruby bangles fabricated by shimmering diamonds is so enticing.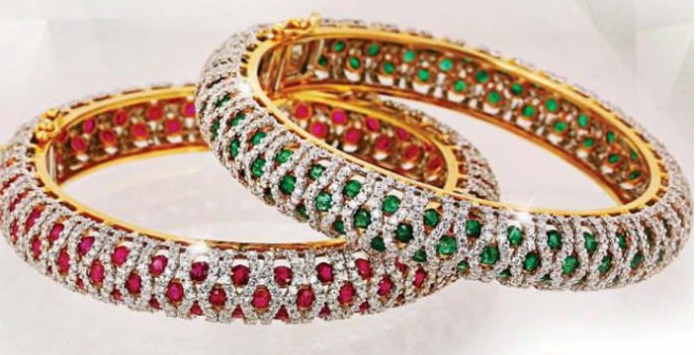 8. Floral designs are the best, am sure you settle with this after seeing this spectacular diamond bangles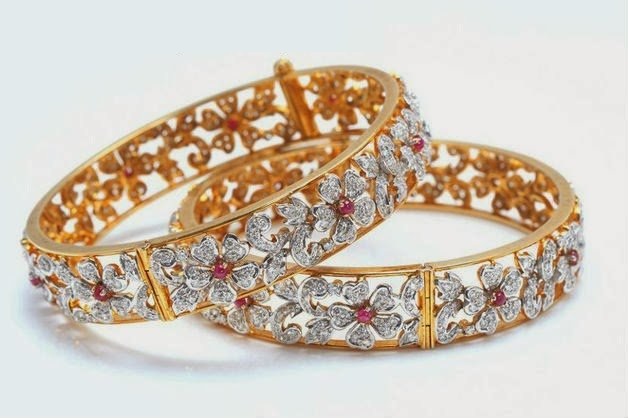 9. Trio Ruby and diamond bangles, one better than the other, aren't you just rolling your eyes over again and again!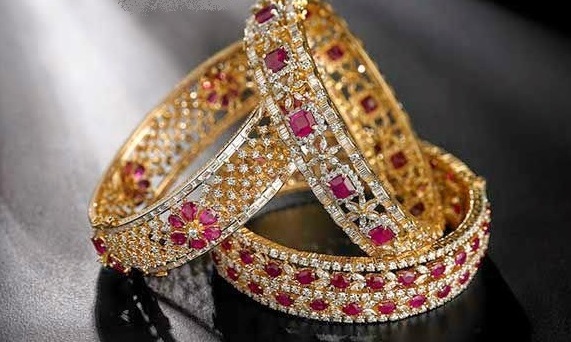 10. I bet the floral pattern can never go out of fad, this swirling floral design diamond bangles is ravishing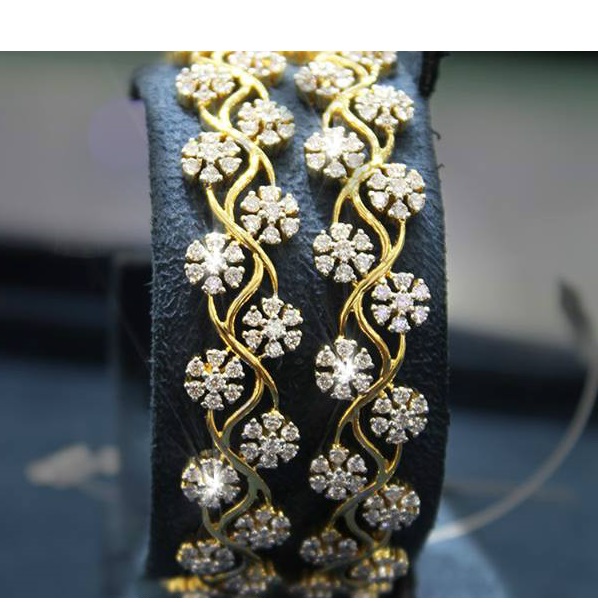 11. Expansive diamond bangle with bright giant ruby is so darn incredible!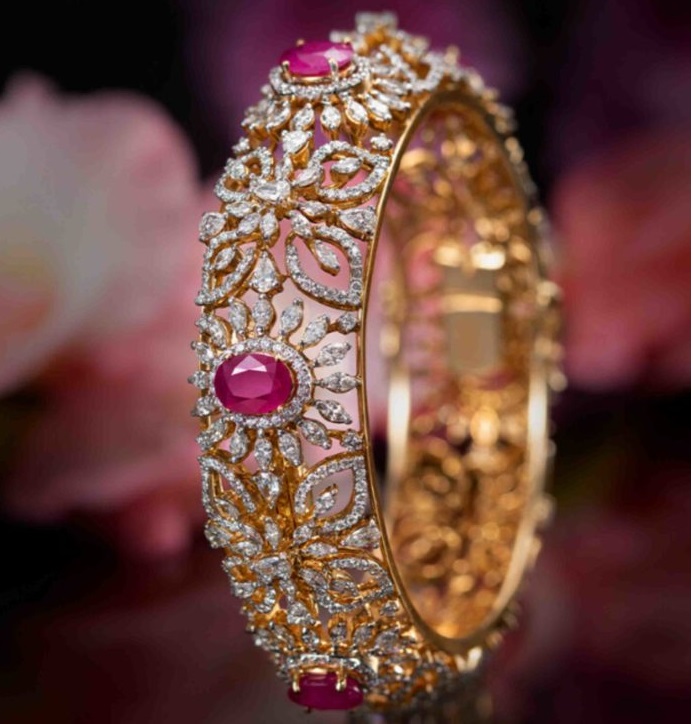 12. Squat diamond bangles graciously studded with florets with pretty emeralds is tastefully angelic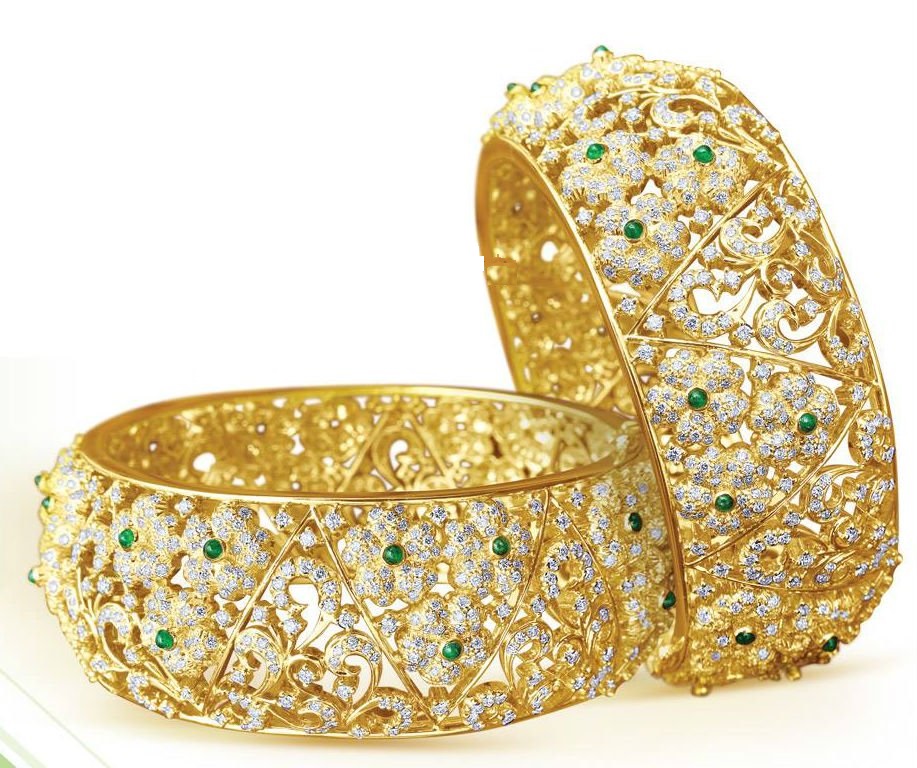 13. Swirling fashion, this gleaming diamond bangle sports both a traditional and western outfit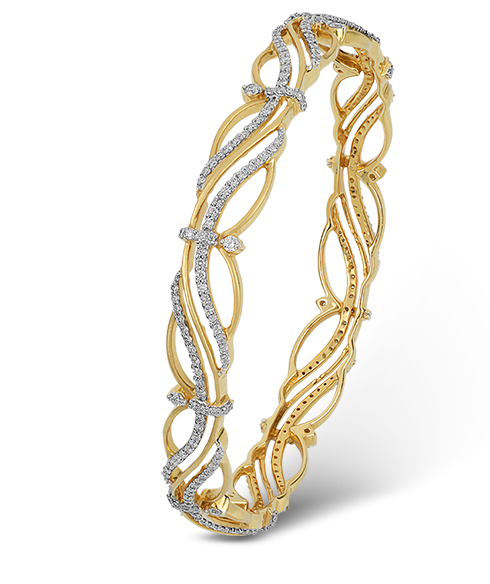 14. Pear shaped rubies, outlined with shimmering diamonds molding a chained pattern is resplendent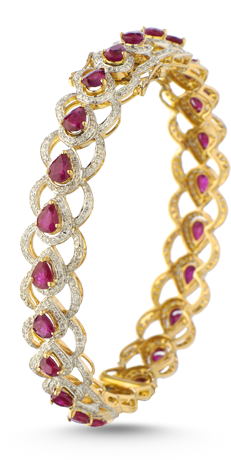 15. Marquise cut diamonds running on either sides of a rim of diamond is elegant and swanky