If you are looking for some modish and different pattern gold bangles, then you must think of adding zig zag gold bangles in your assortment. Gold bangles with zig zag pattern gives new and fresh looks. They are contemporary in design and versatile in match. They go well on both traditional and new-fangled attire. They add an ethnic touch on traditional attire and a dash of fad on western outfit.
Well, now if you have any qualms on zig zag bangle designs, take a look at the below collection and advert the new choice!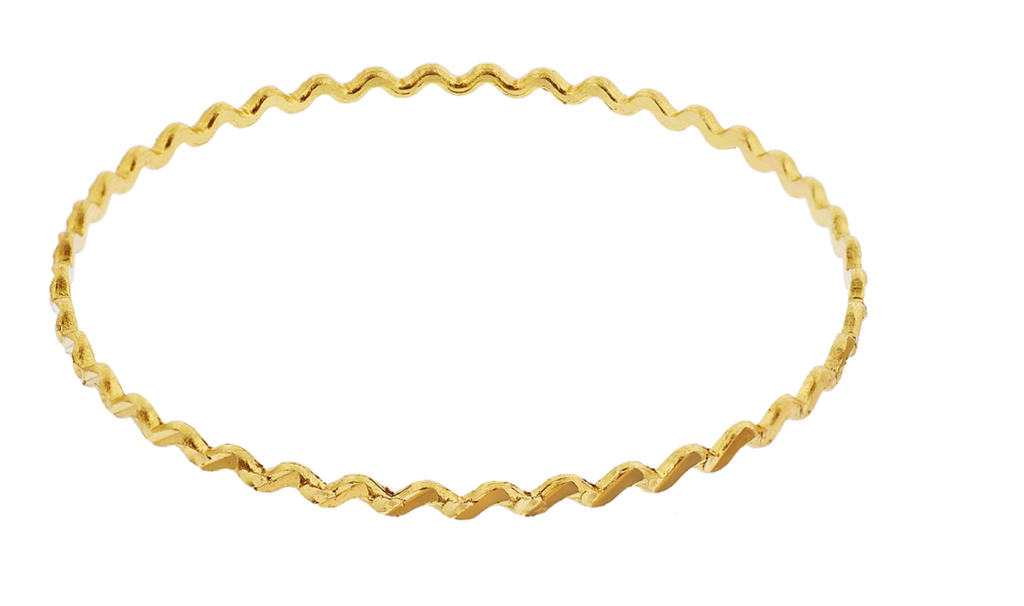 This slender zig zag bangle is so fashionable, you can wear a single bangle on your jeans or pair up few bangles on an ethnic outfit for a chic look.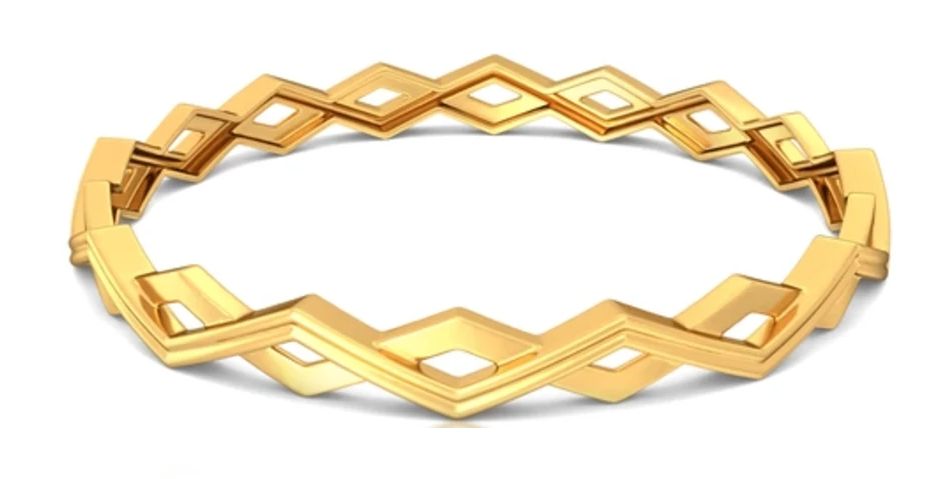 Squarish zig zag pattern bangle, adorn this good looking bangle on any kind of attire and flaunt your intrepid style.
Aesthetic gold bangle with nicely placed artefacts , imparts a pleasant feel to the wearer and easy-on-the-eyes to the onlooker.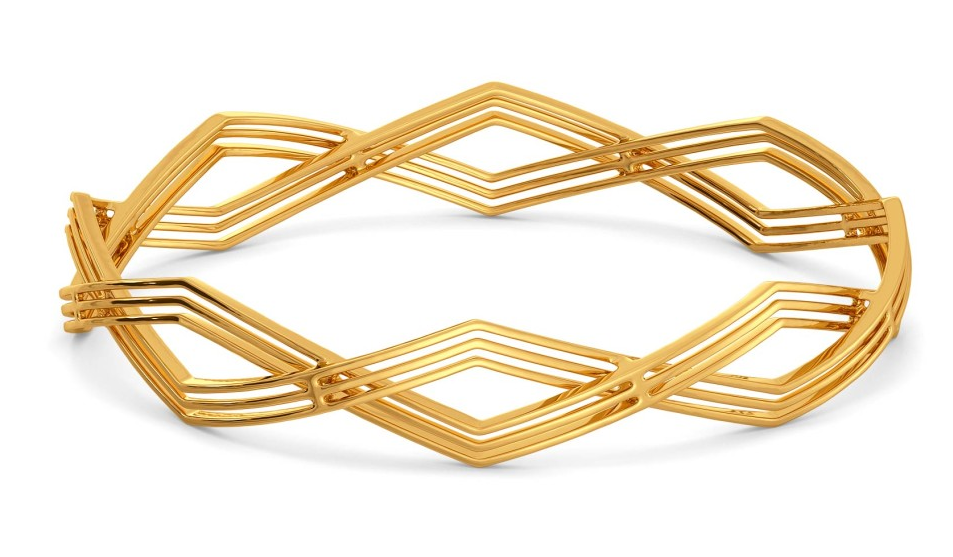 Stripes are trendy not only for the attire but also for the jewels. This gorgeous zig zag pattern striped gold bangle demonstrates it.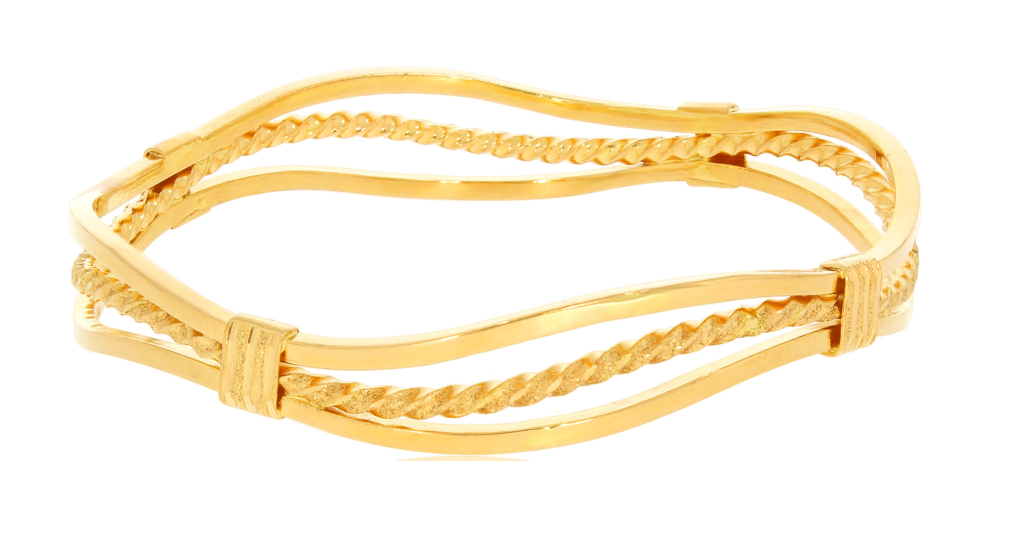 Uber stylish , isn't it so? Embellish this beautiful gold bangle on a western attire for a jazzy look and on a ethnic attire for an elegant appeal.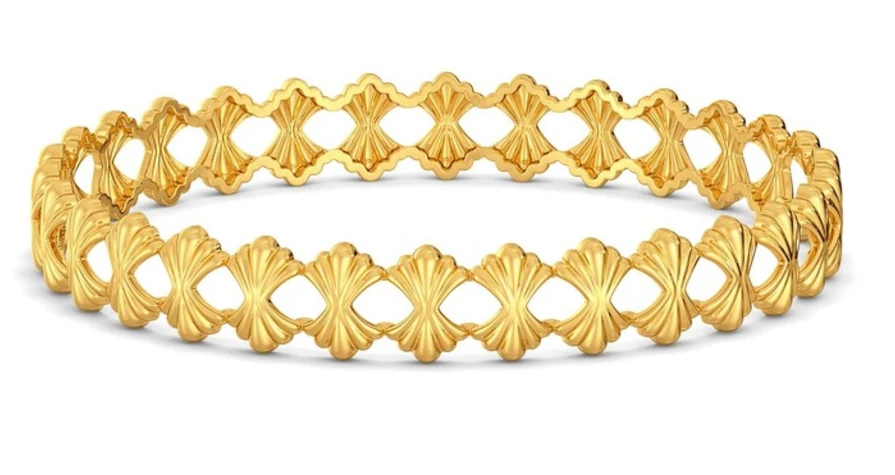 Courteously placed gold artefacts giving a zig zag kind of appearance. This gold bangle when adorned, seamlessly enhances beauteous of your wrists .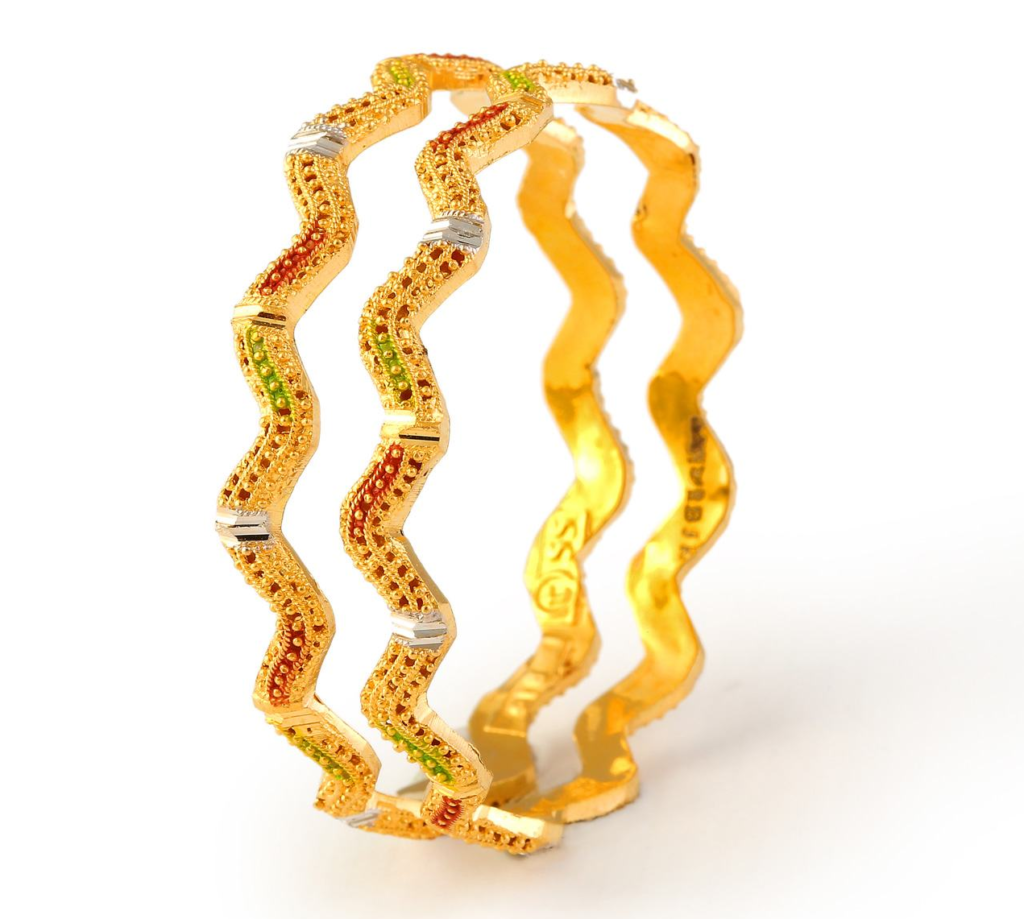 This enameled zig zag design gold bangle looks ravishing on a traditional outfit. Nevertheless, can be tried on western outfit for a comely twist.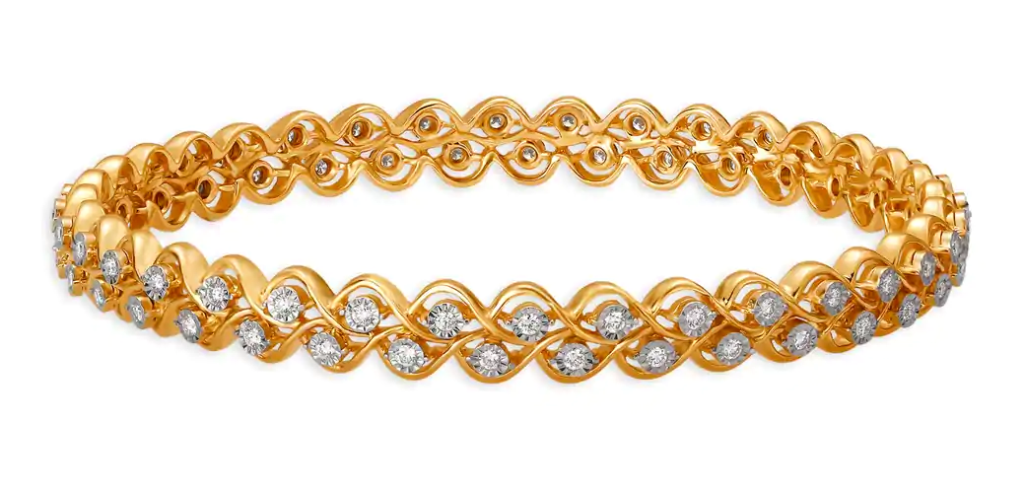 Sparkling stones are always attractive, this captivating bangle with white stones placed in zig zag pattern is definitely a winning one!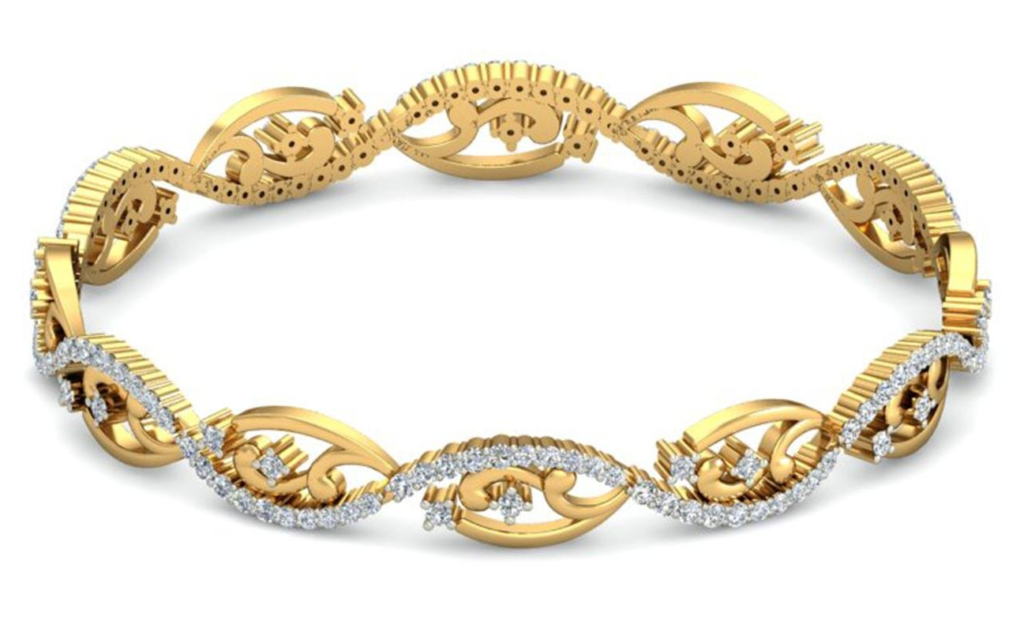 Dazzling diamonds placed in a curvy shape filled with dainty gold design, adore this on a party wear gown and steal the show!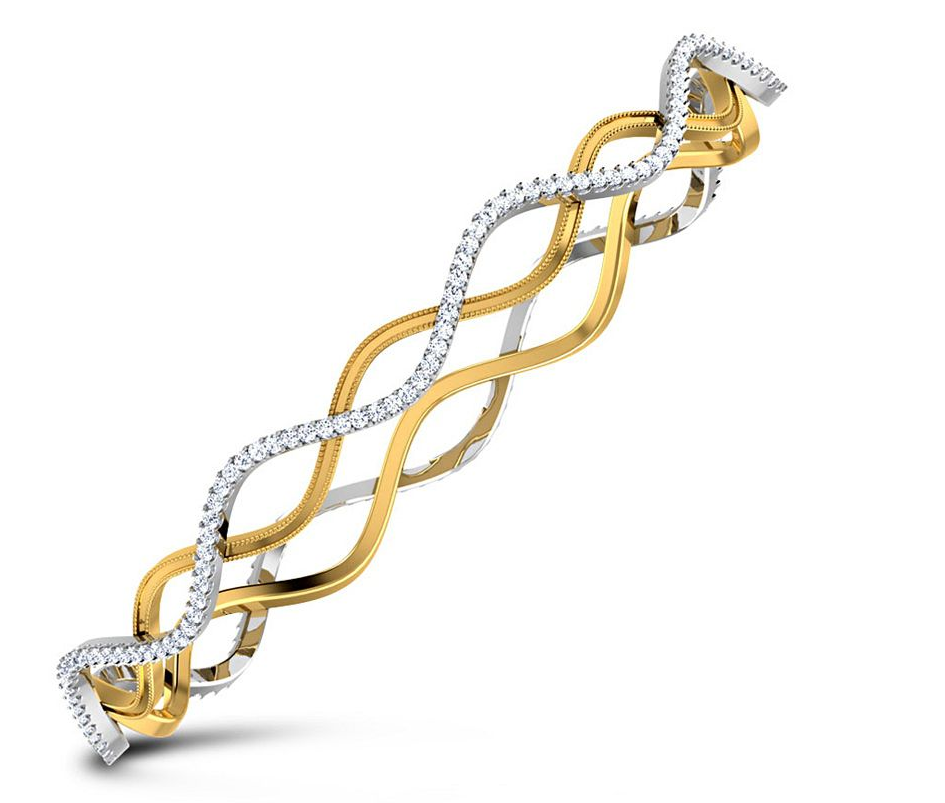 Alternating diamond and gold curves giving a zig zag appearance, this gold bangle is a treat to the eyes. Its just hard for anyone to stop gazing at this angelic beauty.
Hope you liked all these good looking stylish gold bangle designs with zig zag pattern. Add them up in your collection if you are bored of the conventional bangle designs. Redefine your bangle shape with twists and curves. After all, fashion is all about reshaping. What do you think?!!