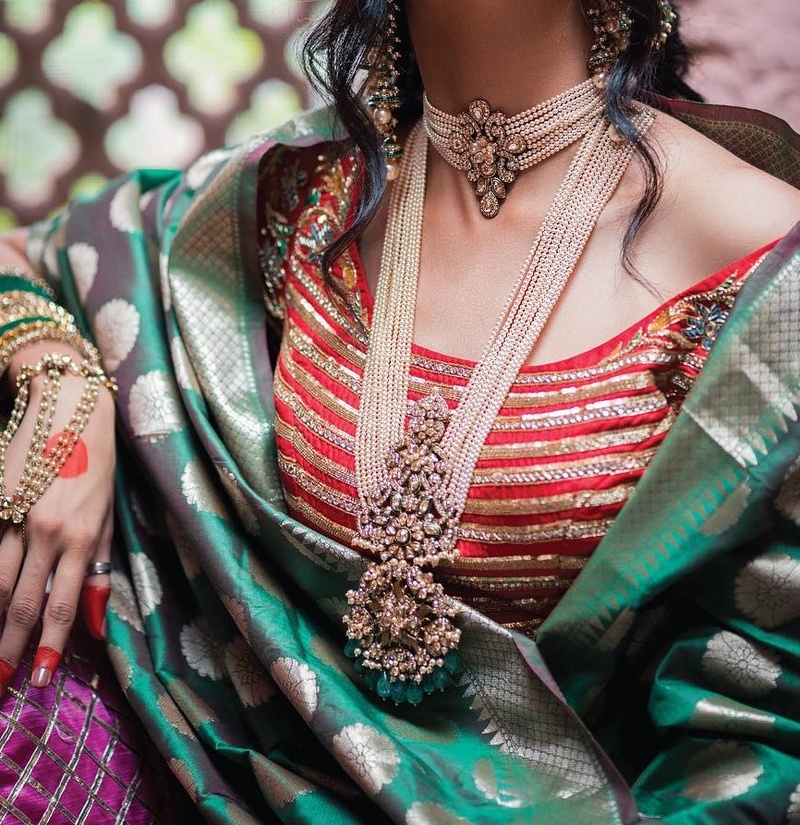 Rani Haar, also known as Queen Haar is inspired by the royal heritage and is sure to give a Queen like feeling. Rani Haar is also known as Sita Haar or Haaram. This is an extraordinary piece of jewelry worn by ladies on special occasion that gives them a majestic look.
Earlier, multiple layered pearl necklace was known as Rani Haar, since this was the kind of jewelry adorned by Queen in the olden days. This necklace combined with other precious gemstones and big pendants gave a royal look. Later these designs evolved and is available in various models.
Credible Rani Haar in the past comprised of a very long and expansive 22K yellow gold chain with a lavish swinging. Base gold metal used to make this haar is higher and is close to 40-50 grams. Rani haars are usually hefty necklaces, however some contemporary haars are available for minimalist lovers.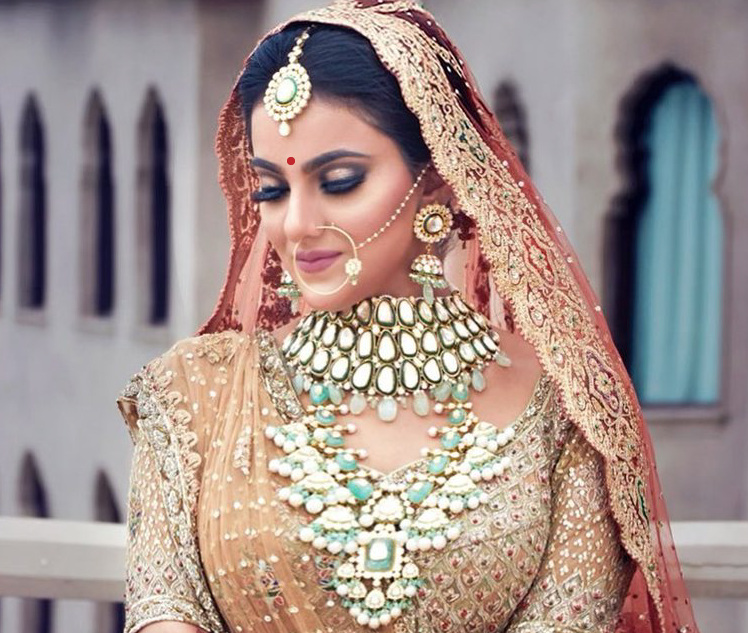 Designers have constantly improvised designs of Rani haar using precious stones like rubies, emeralds, pearls, Kundan stones etc to enhance its magnificence. This is one of the favorite jewel of Indian brides as well. Rani Haar when combined with a choker gives a resplendent look. Nevertheless some brides like to wear Rani Haar alone or combine with Gulubands. Here we have collated lovely such Rani Haar designs that are drool worthy, find them !
Brides who flaunted their Maharani looks