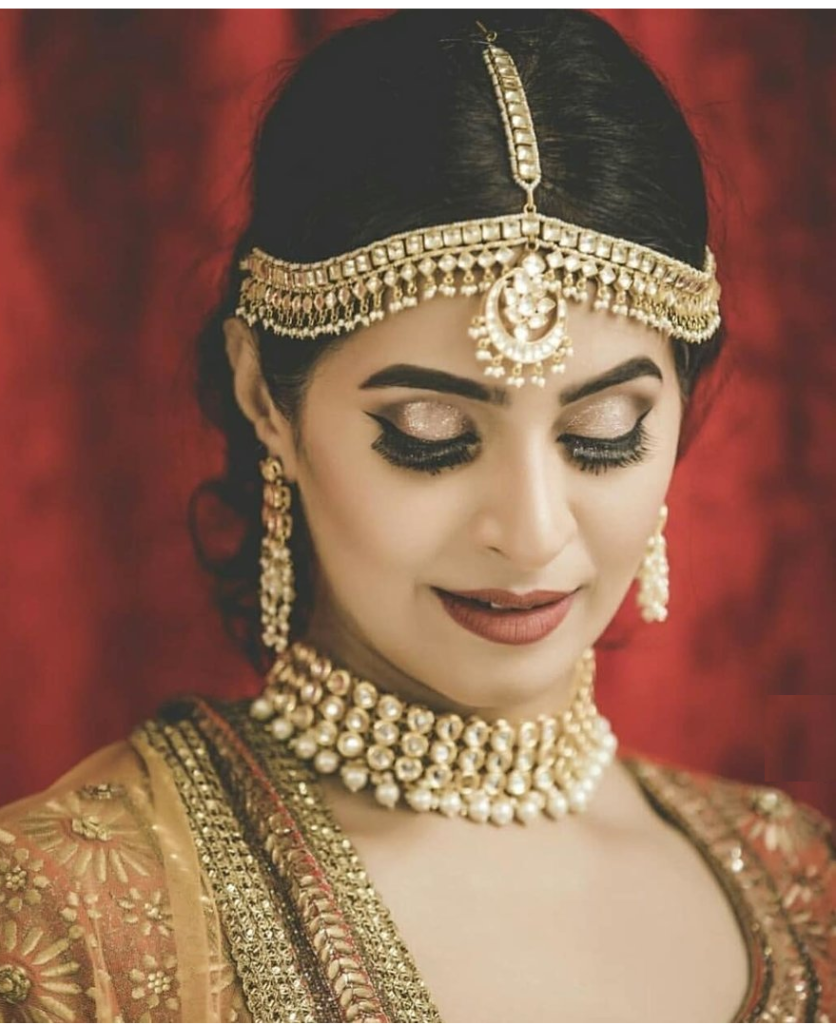 Pearls are probably the favorite semi-precious gemstone for any woman, as they are breathtaking no matter in which shape or form. Whether they're pearl drop earrings or the classic string of pearls, every bride wishes to add a set of pearls in her trousseau.
If you are smitten by pearls, then you are going to be super excited as we have found trending ways to include pearls in your wedding looks. From picking pearl jewelry to going with pearl clutches, we have covered it all for you. Get set, take whole lot of ideas from below:
Pearl Jewelry
Pearls are perfect for bridal jewellery as they add the delicacy to the get up, balance the colour palette with the other gemstones and also make sure that it goes well with any bridal lehenga. Go pretty with pearl necklace, mathapatti, earrings, bangles and more!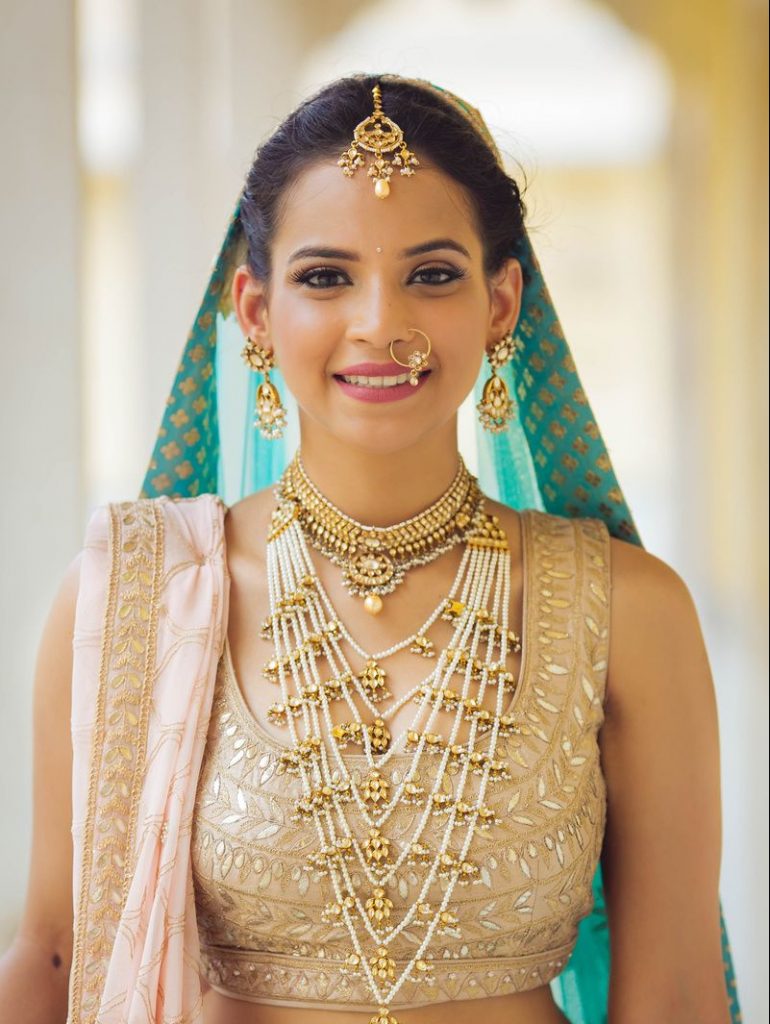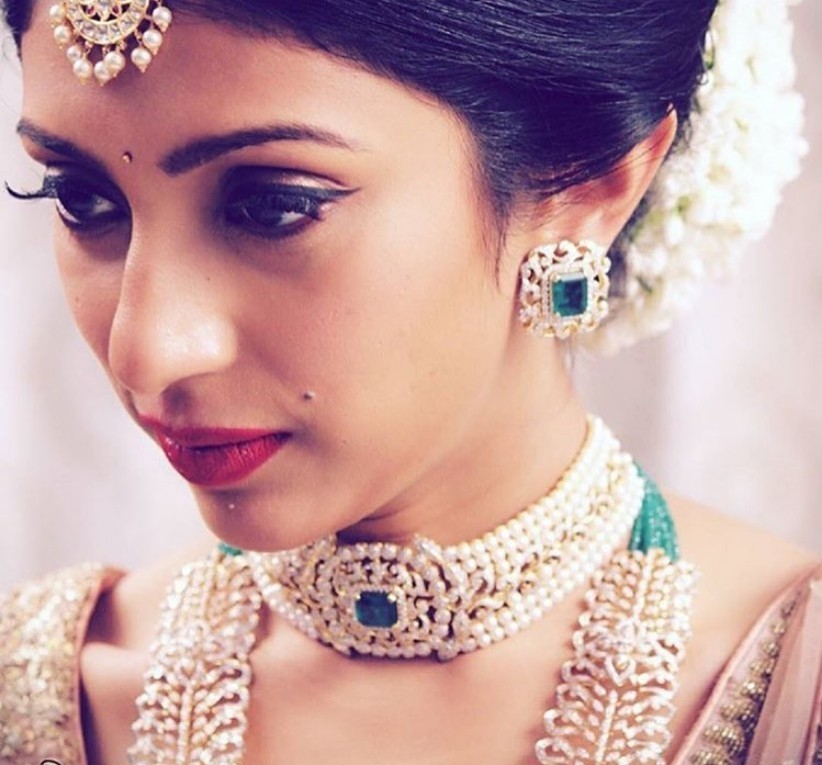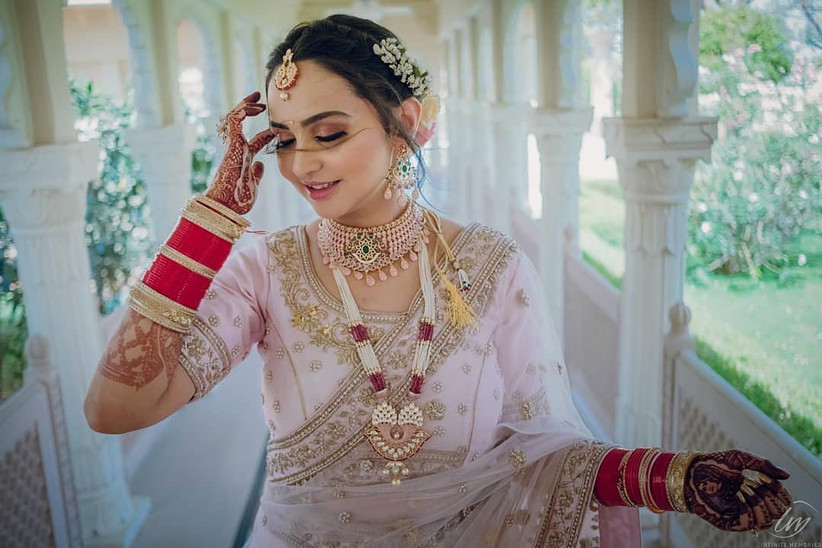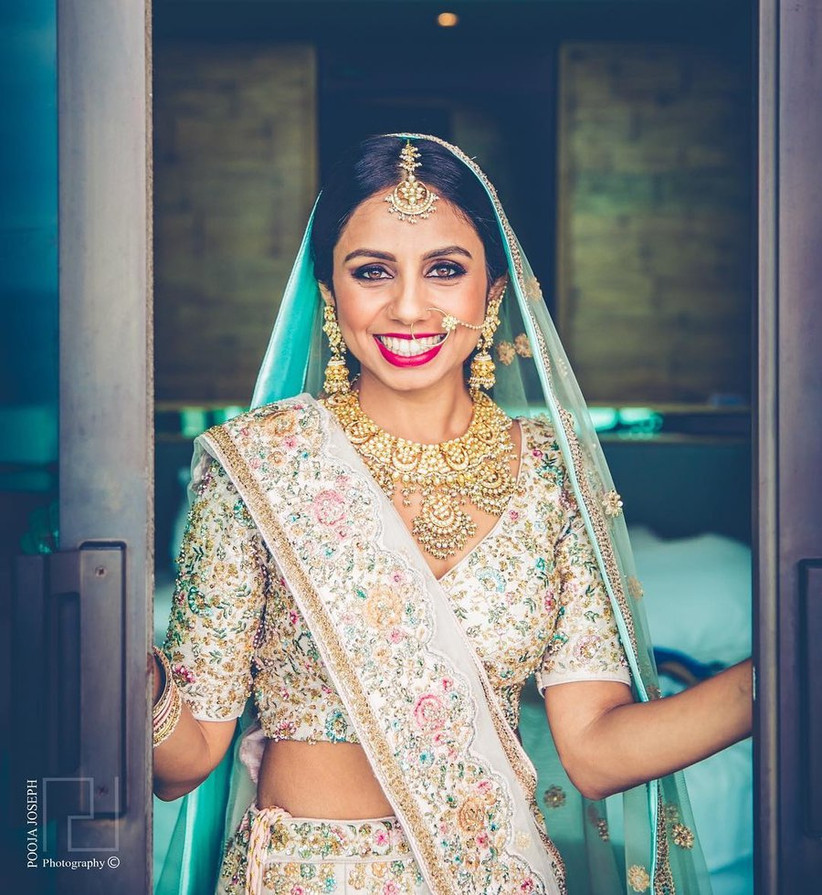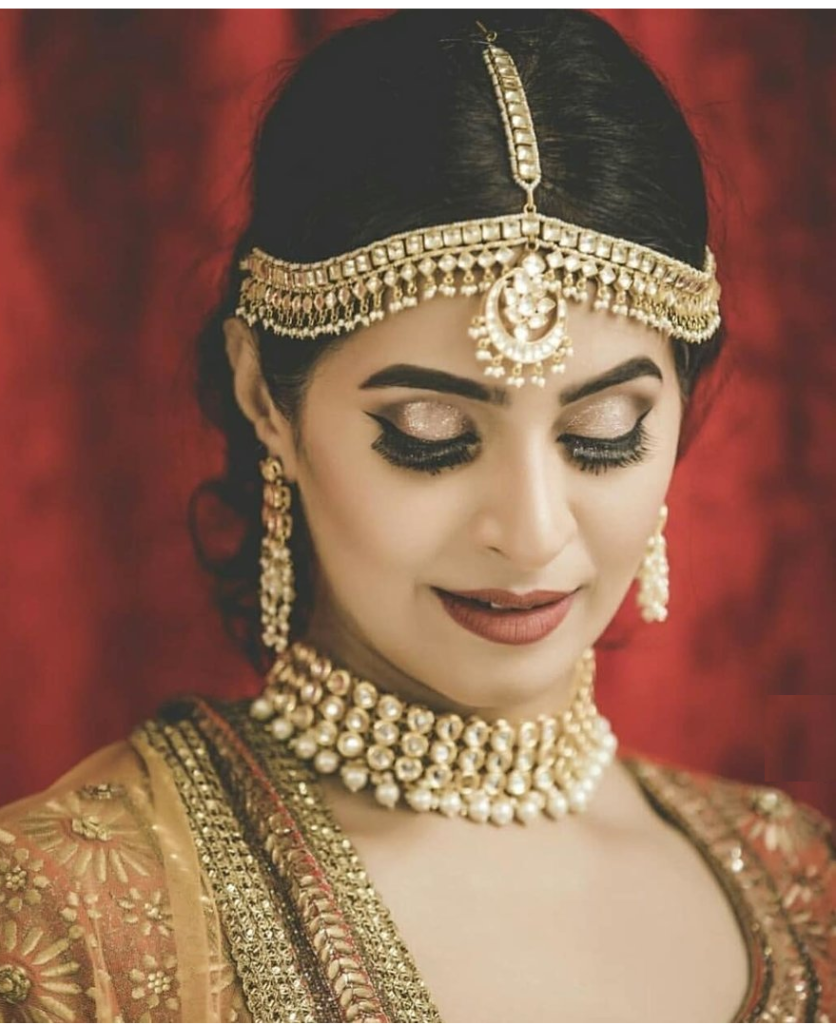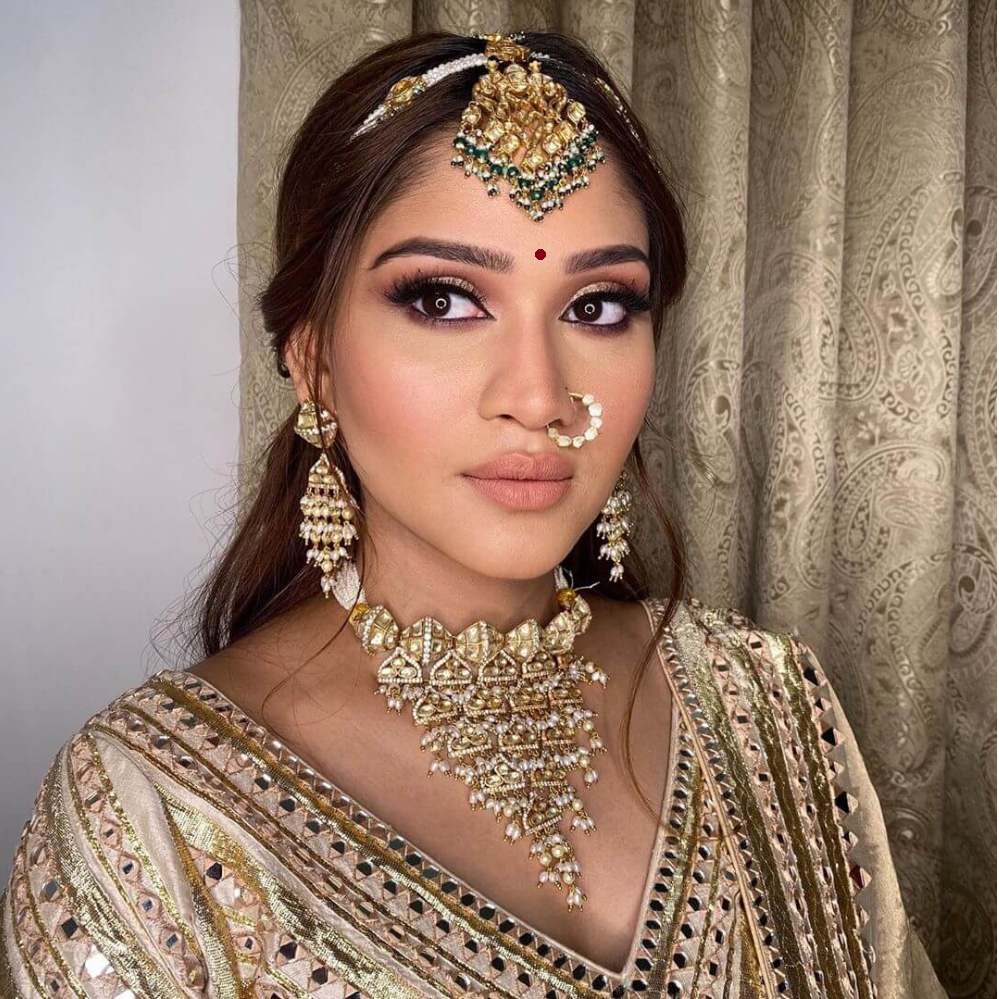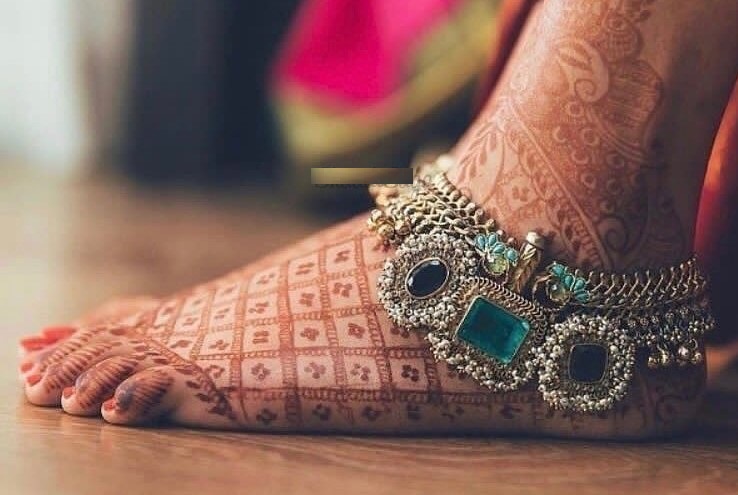 Pearl Kaleere
Pearl Kaleere are very new to the wedding compass but everyone is an admirer of these because of how good-looking they are. Extraordinary, eccentric and in-trend!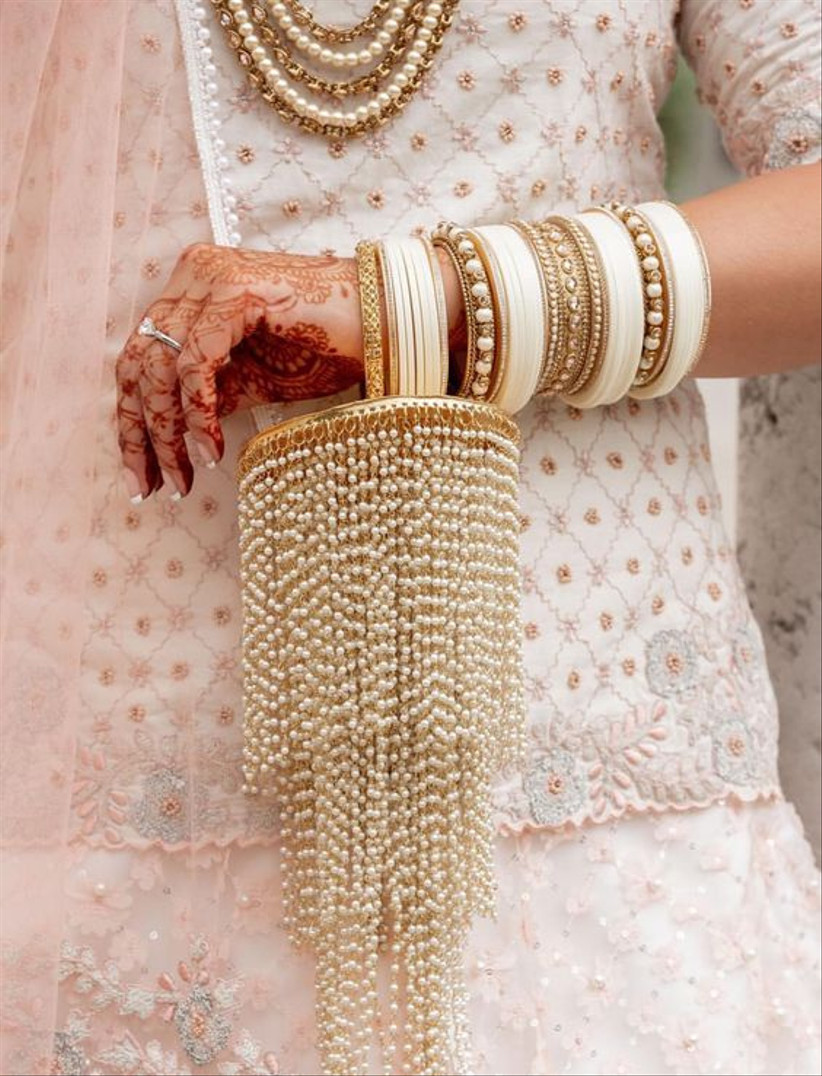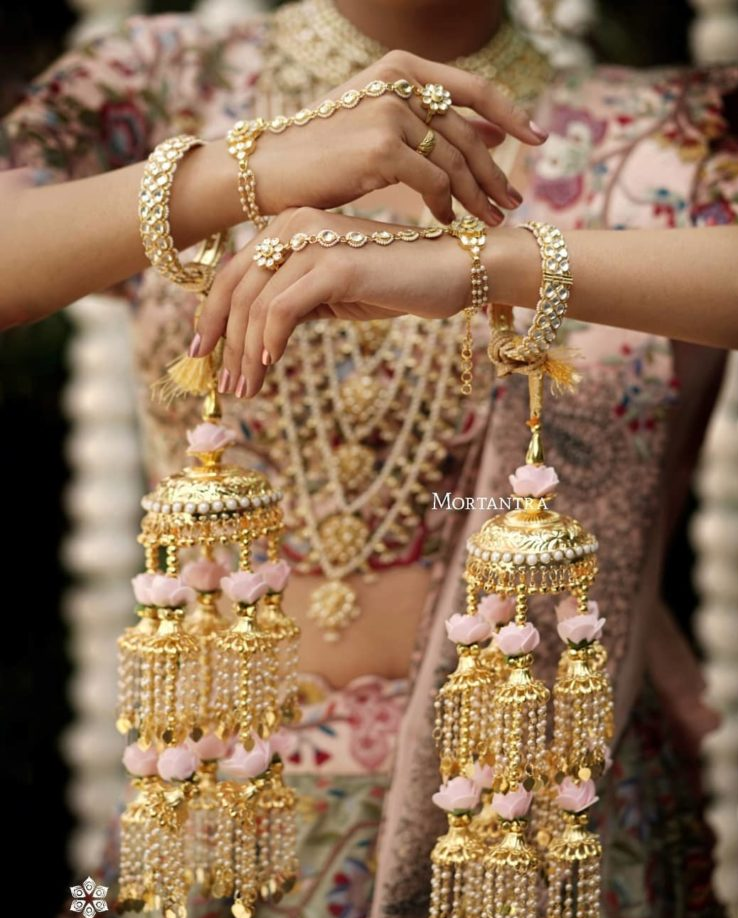 Pearl Hairdos
Pearl hairdos are something recently discovered and we are spotting many brides opting for it. Pearls effortlessly enhance your looks, and when you embellish pearl ear chains and other hairdo accessories, they do marvels!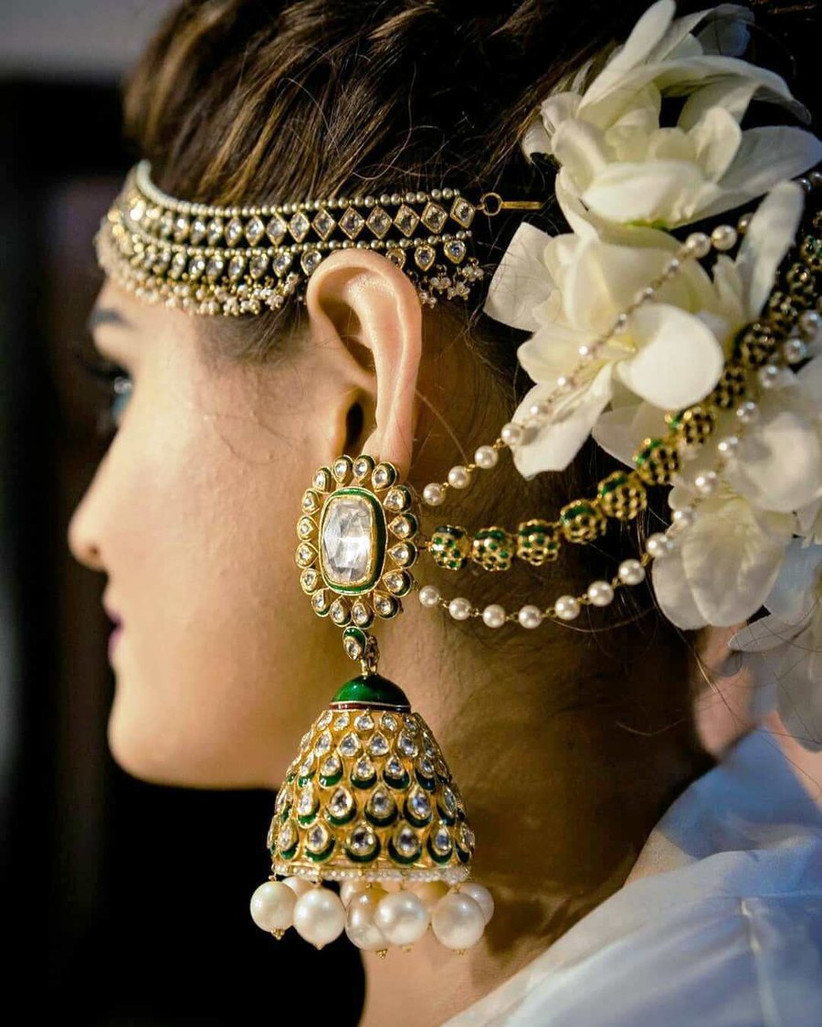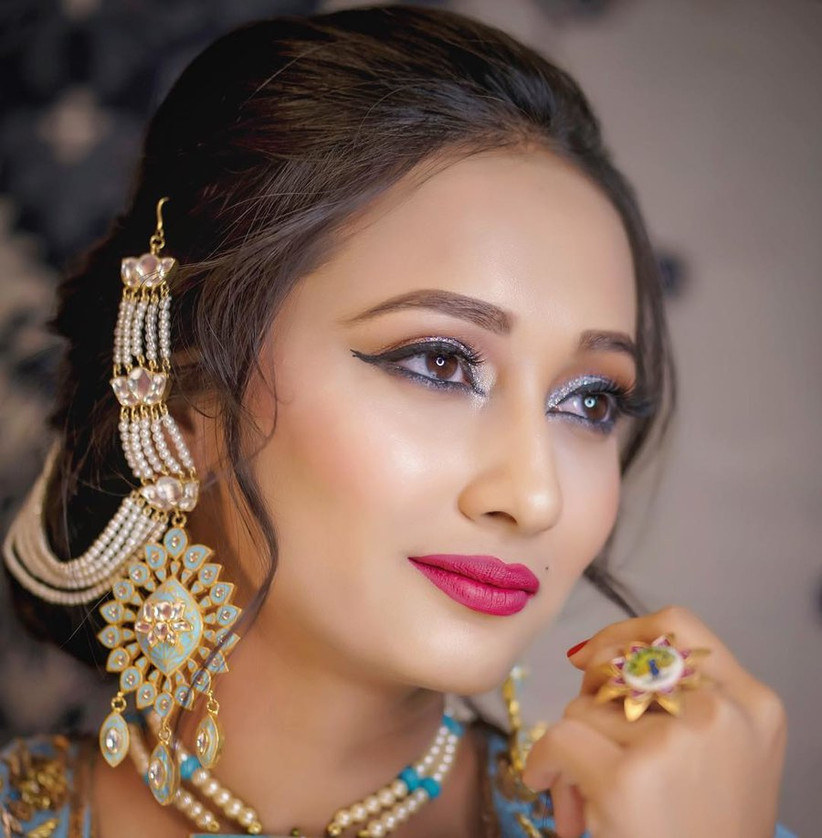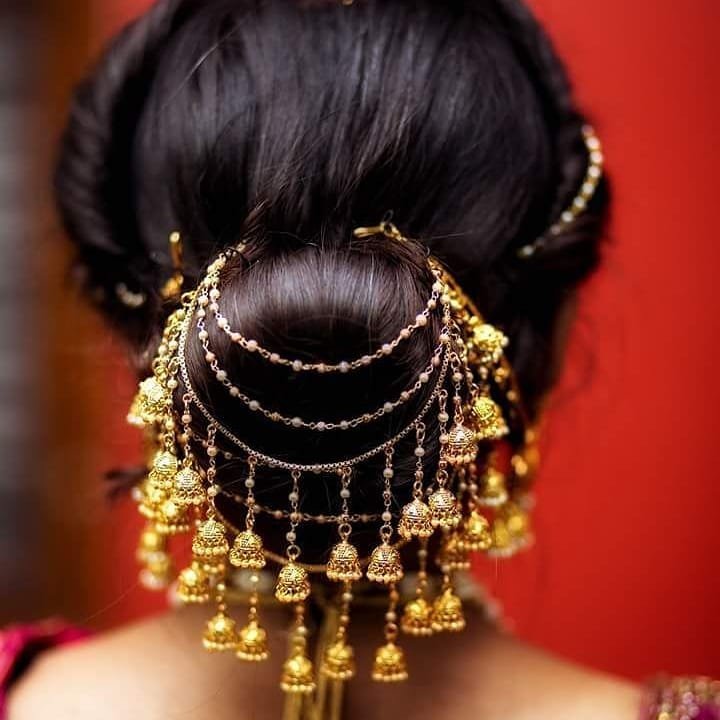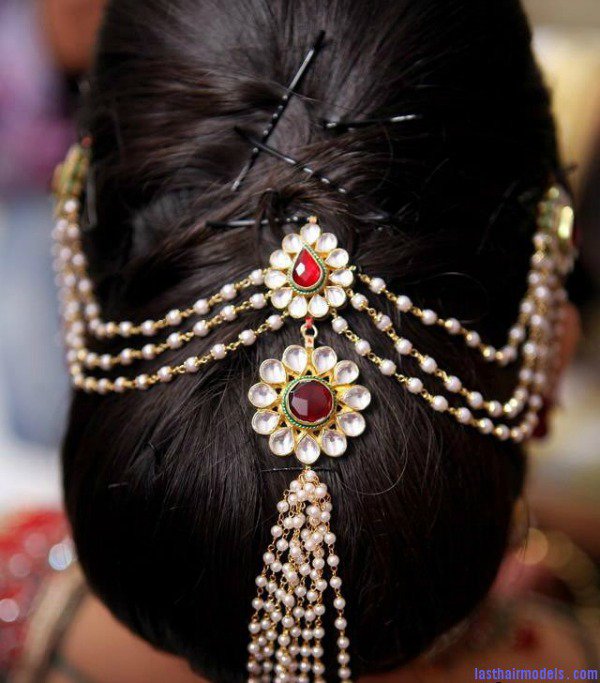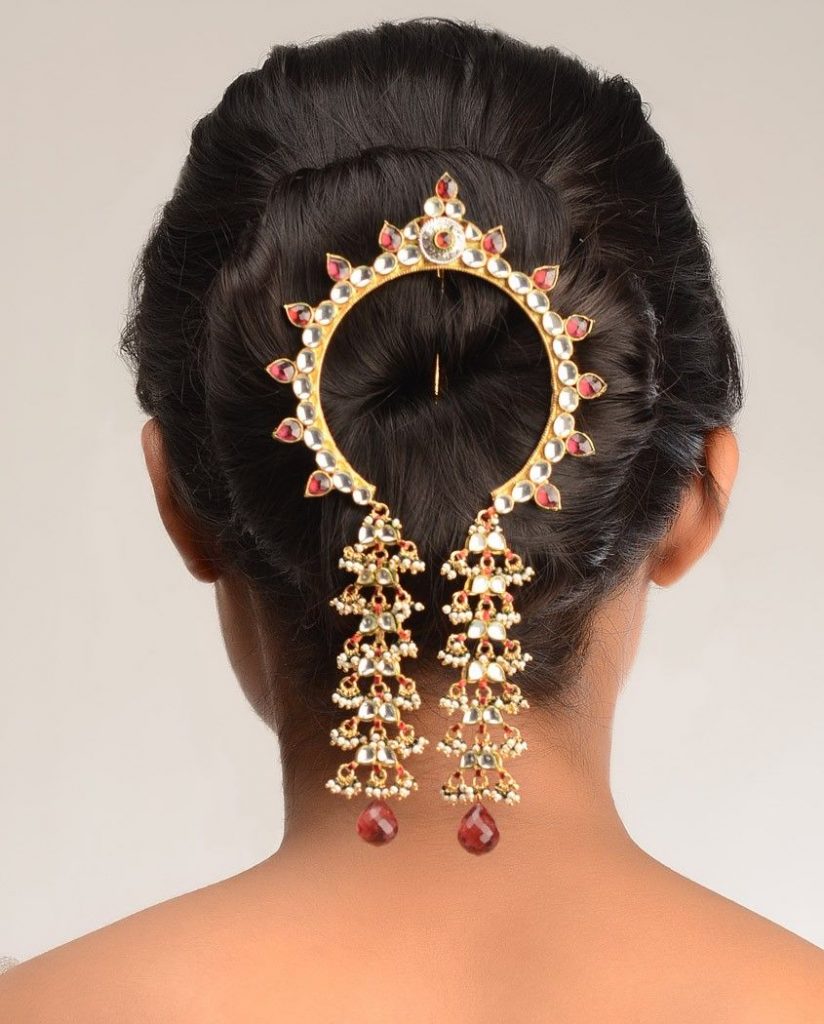 Pearl Clutches
We are sure that you must have seen numerous clutches but you may not have seen a lot of pearl clutches. And while we are discussing pearls, why not even show you to-be-brides some of the ones we found!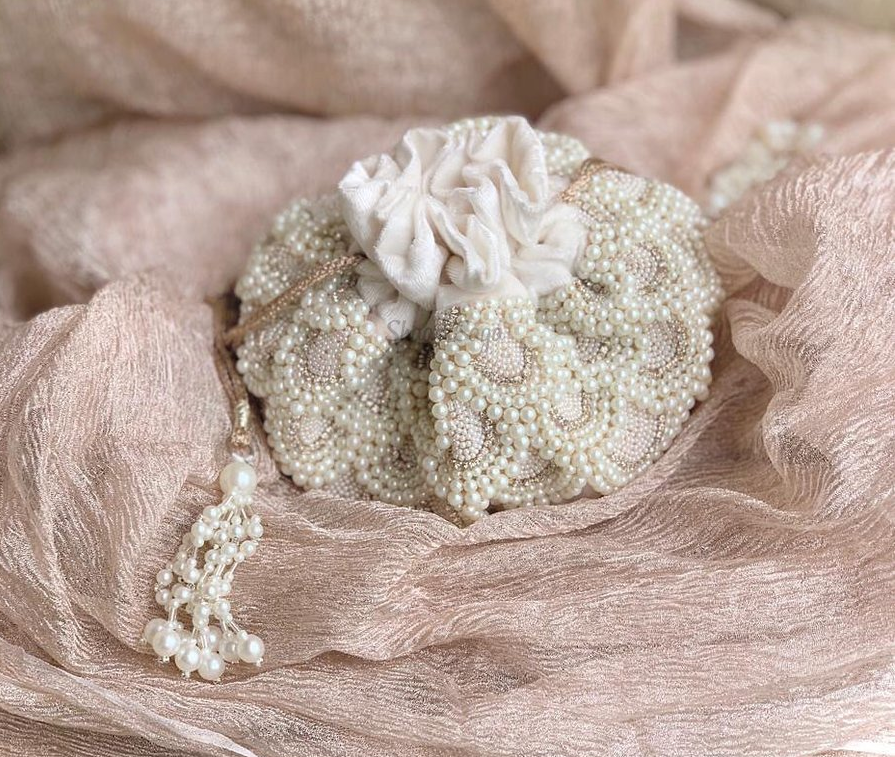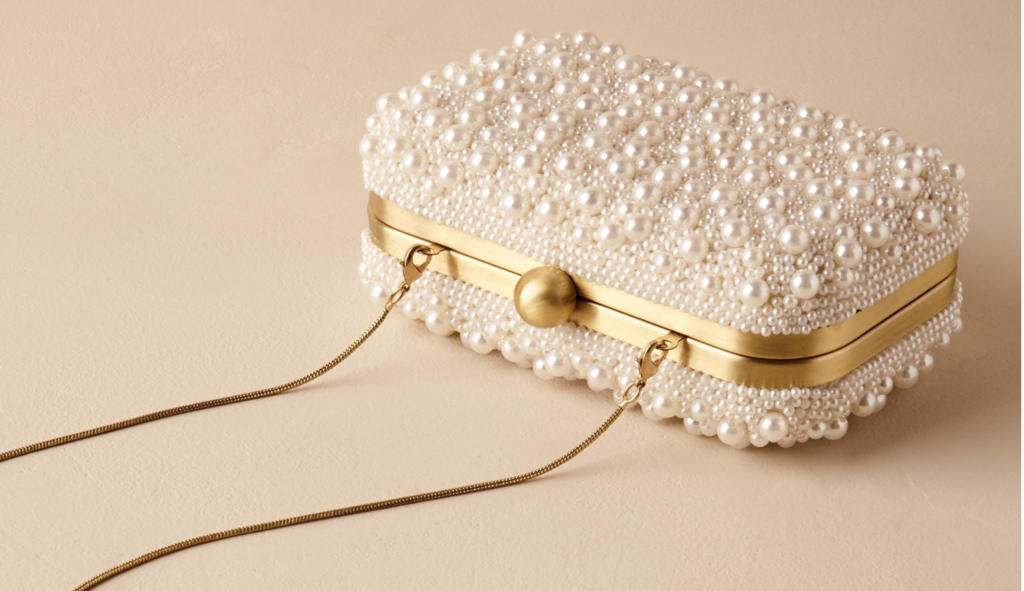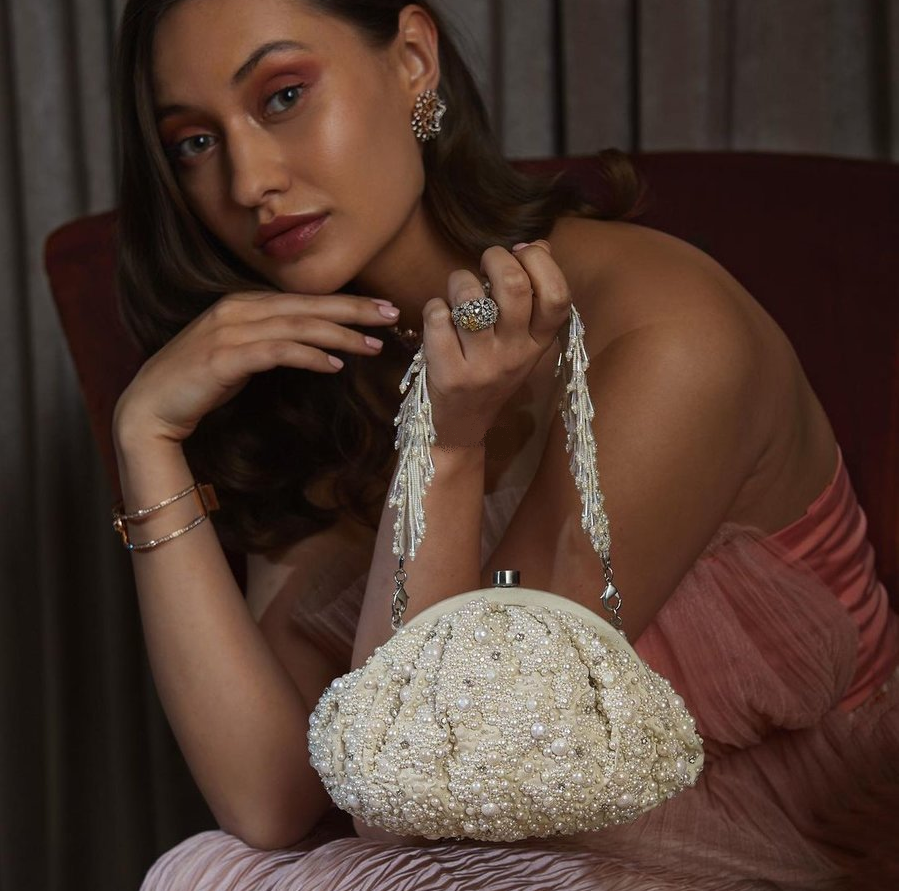 Pearl Footwear
Pearl footwear is in fashion and looks absolutely cool. If you've picked a pastel or neutral coloured lehenga for your big day, then pearl footwear might just be the perfect one for you!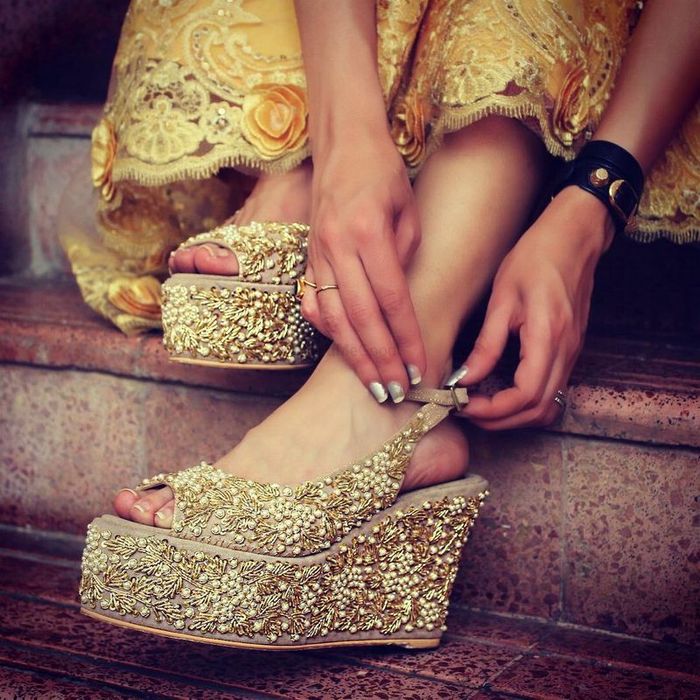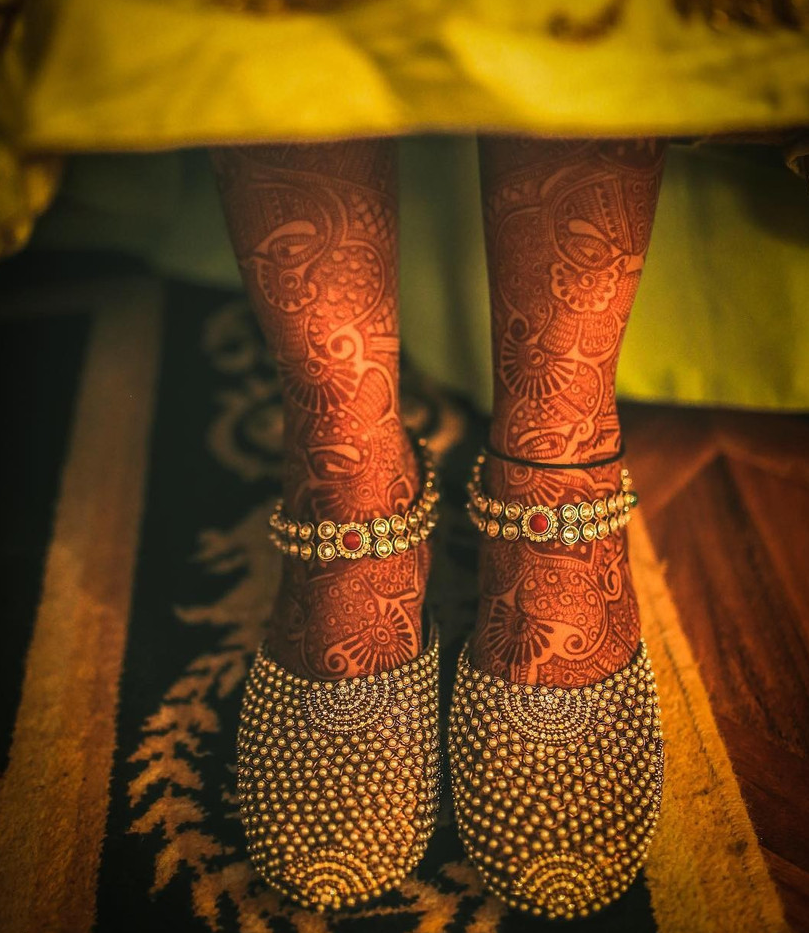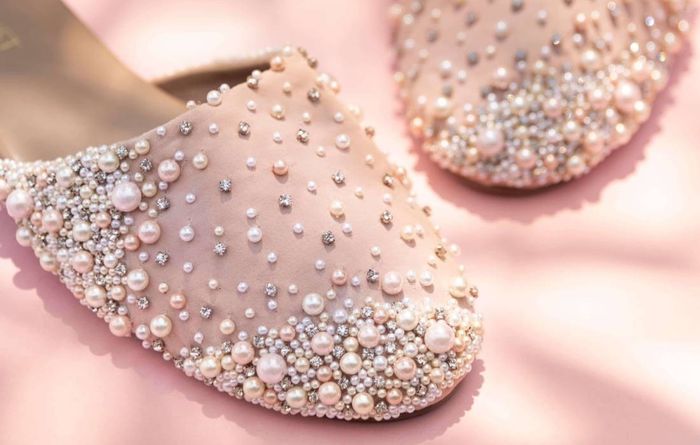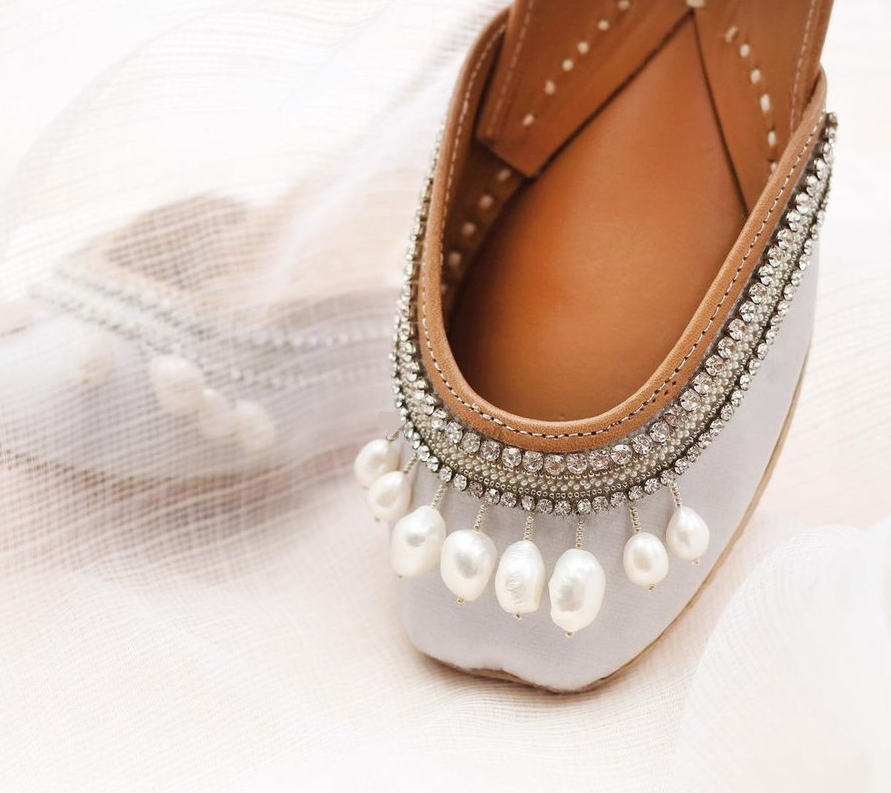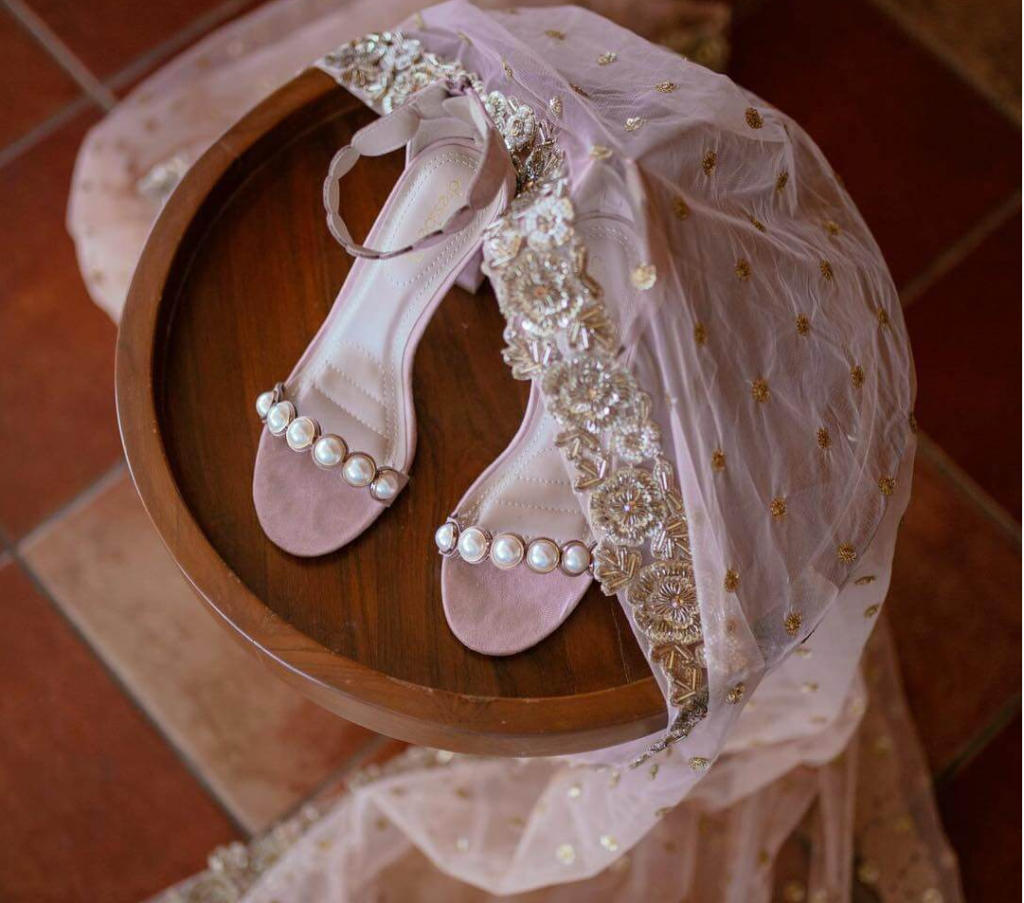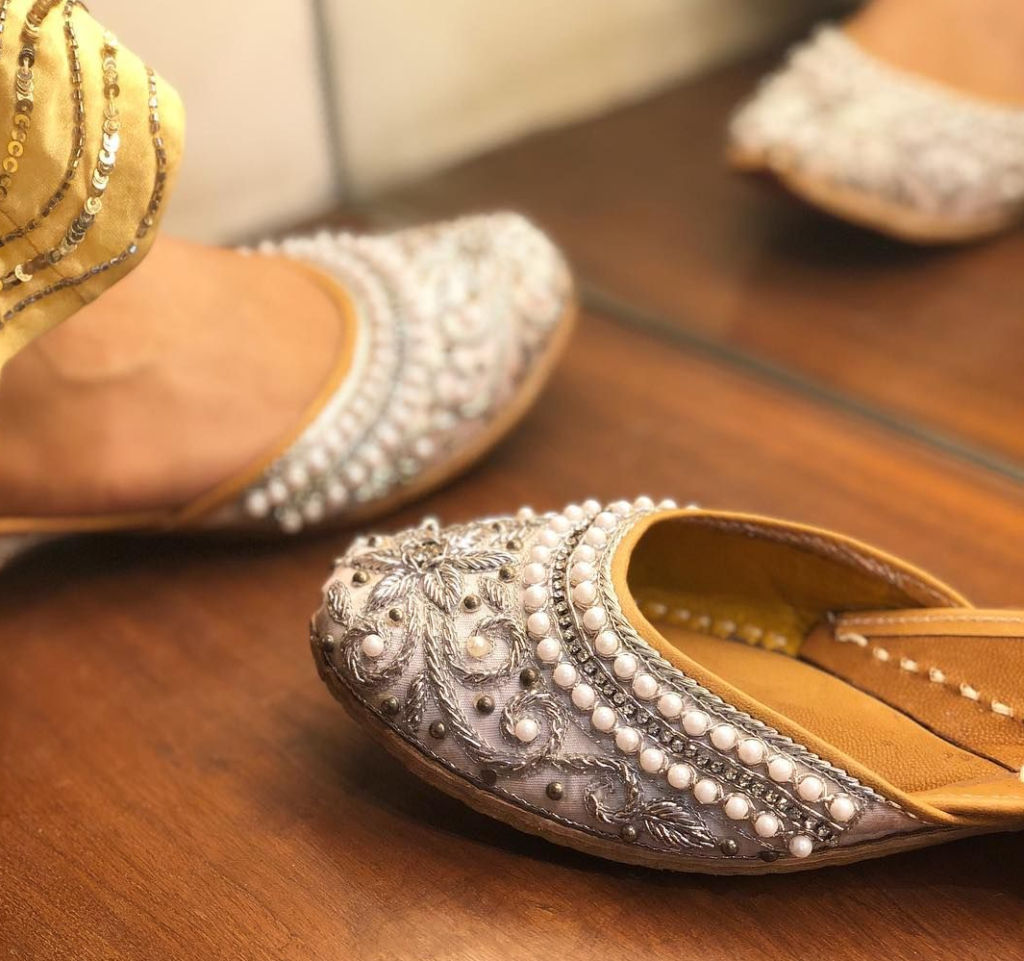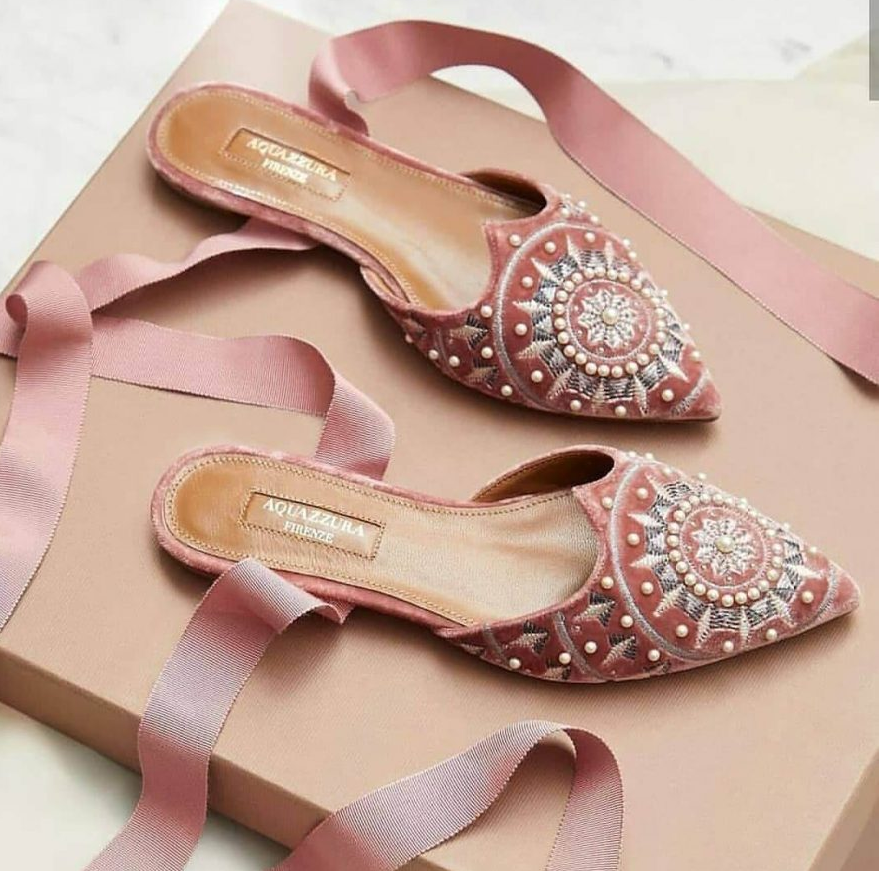 Pearls are Forever! After seeing the pics, am sure you agree on this. These beautiful pearl-y stuffs not only complete your bridal look but also add a regal touch to your pretty get up! Hope you liked this post about including pearl jewelry in your wedding get up and you would comprise one!