Nakshi or Nokshi is originally Bengali word which means Carving. As the name suggests, Nakshi necklaces, bangles, pendants earrings are jewellery that has detailed carvings.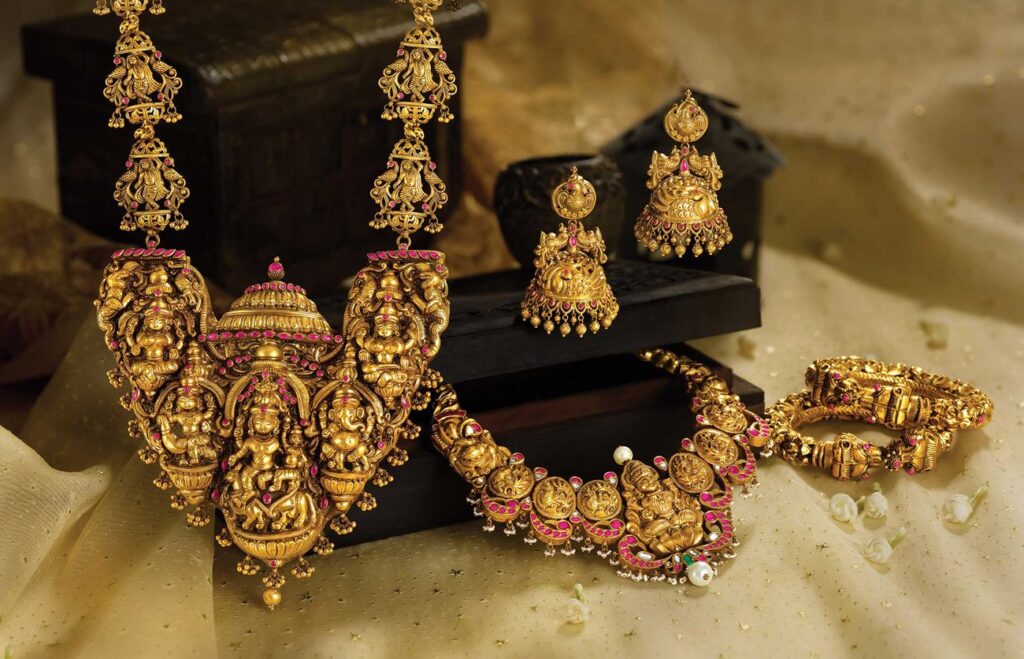 Nakshi Jewelry Making
Nakshi jewellery professional gets the design on a photograph or paper by a jewellery designer and carves the design in detail on a gold plate. Common Nakshi designs includes designs of Goddess Lakshmi, Lord Ganesha, Lord Krishna, Lion, Peacocks, Mango, Flowers etc. Nakshi designs are widely used in Kundan jewelry in North India and Temple jewelry in South India.
Nakshi jewellry involves lot of manual work and may take anywhere between 3-25 days to make the jewel depending on the complexity of designs. In terms of pricing, nakshi jewellry requires more wastage or making charges due to the amount of work involved.
Certainly, many women like to possess Nakshi jewelry for its own charm and grace. Nakshi jewelry enhances your ethnic looks effortlessly. If you are looking for elaborate jewelry, here we have compiled beautiful Nakshi jewelry designs, spot your favorite one and you get it done by skilled Nakshi workers in your city. Though Nakshi jewelry manufacturers or workers are from Bengal, there are many non-Bengali people also who can do it.
Nakshi Gold Necklace Designs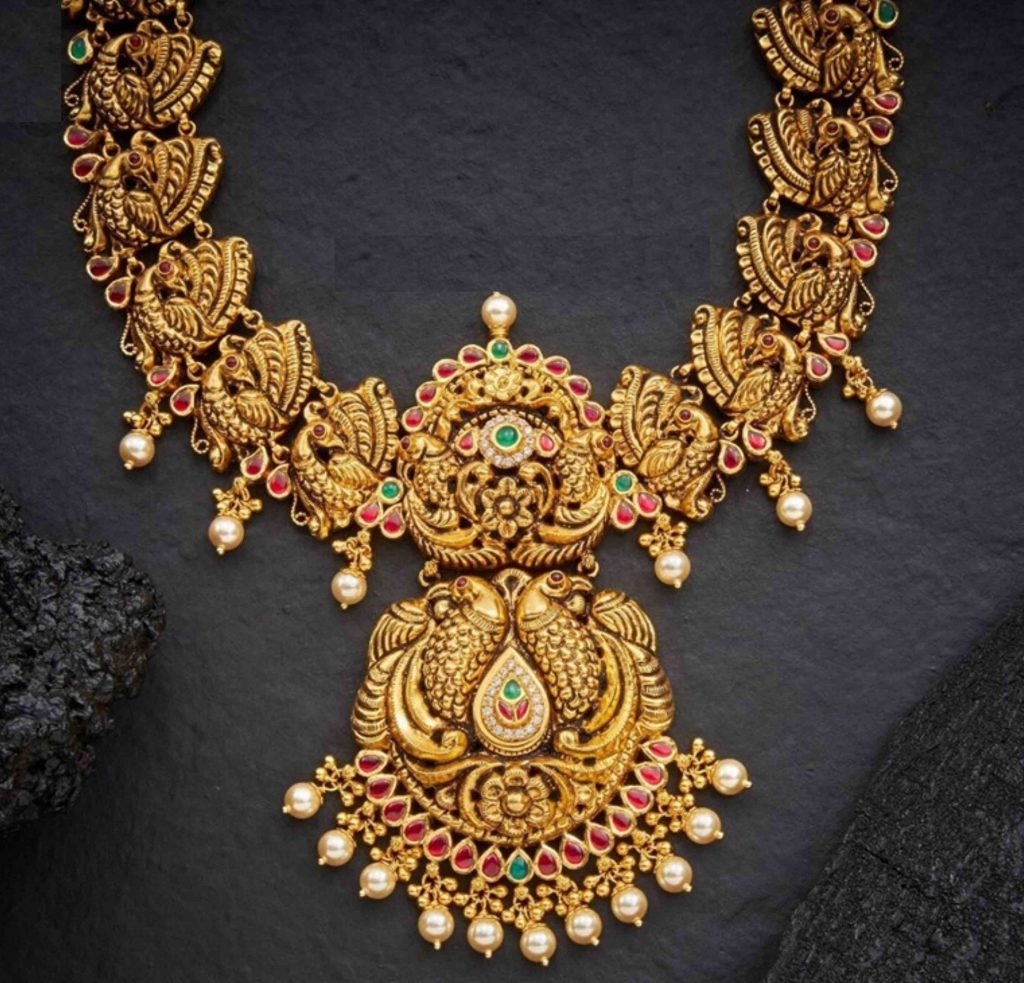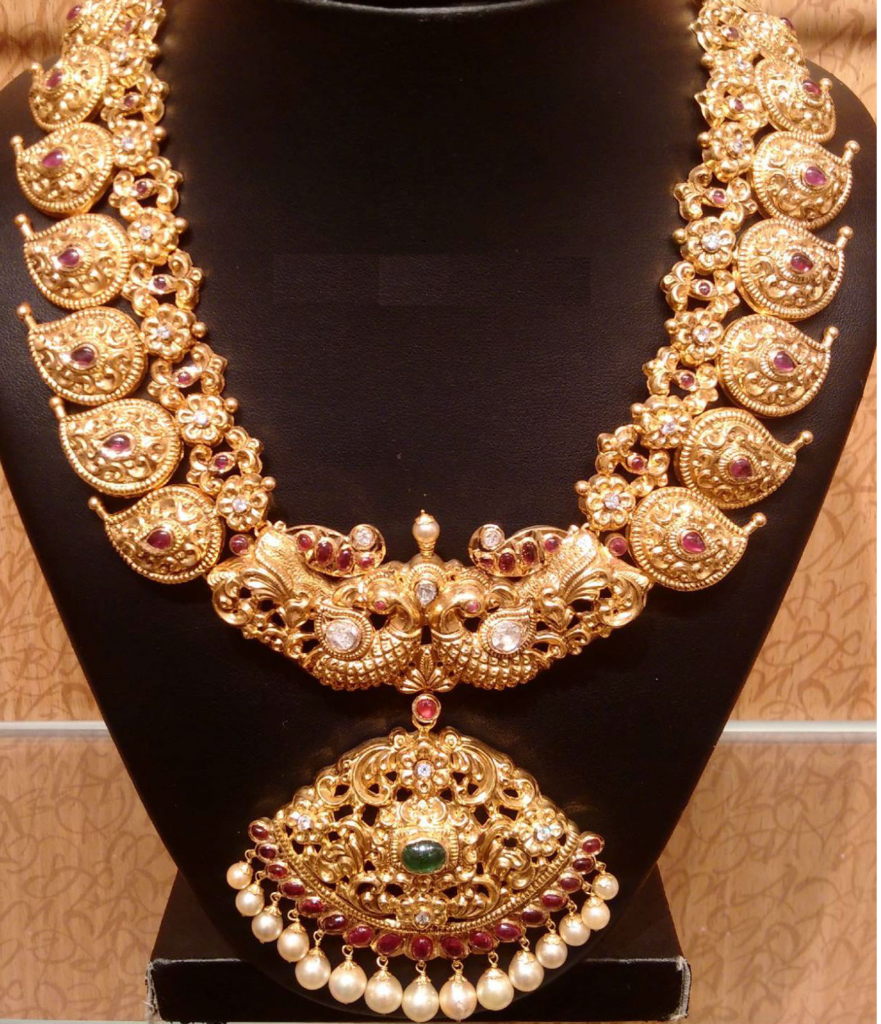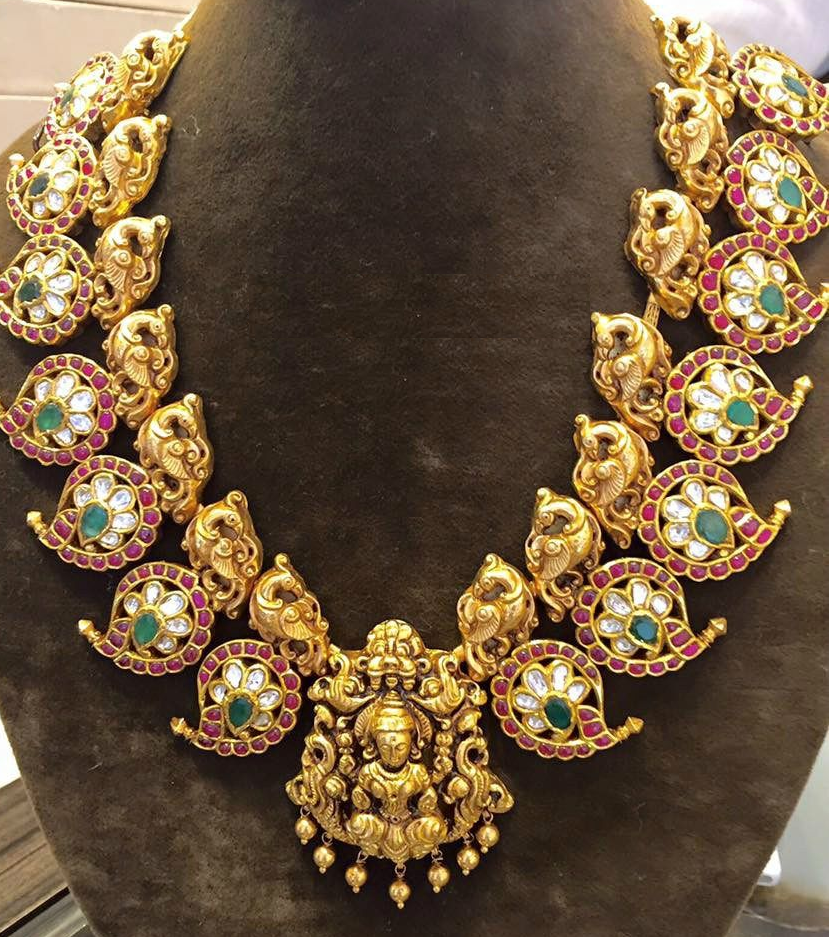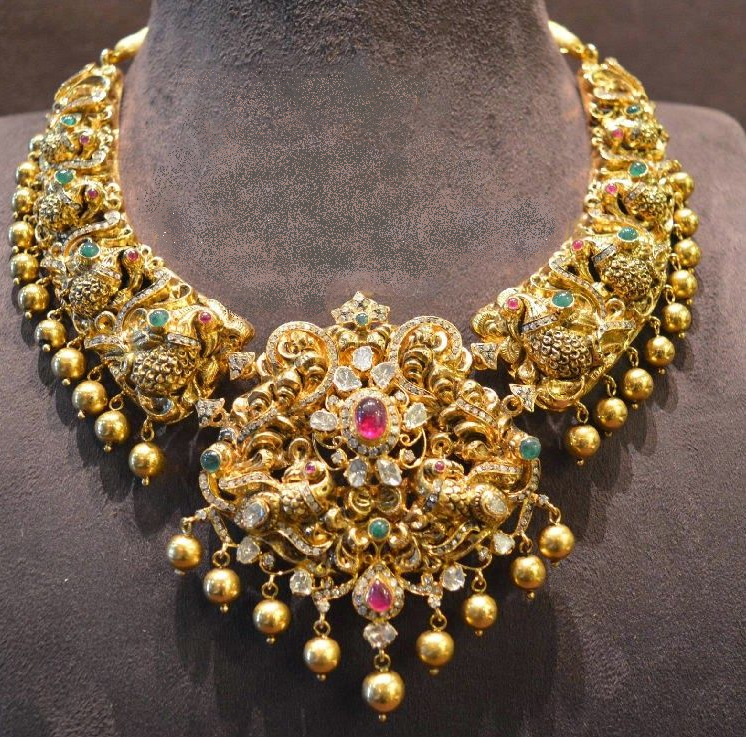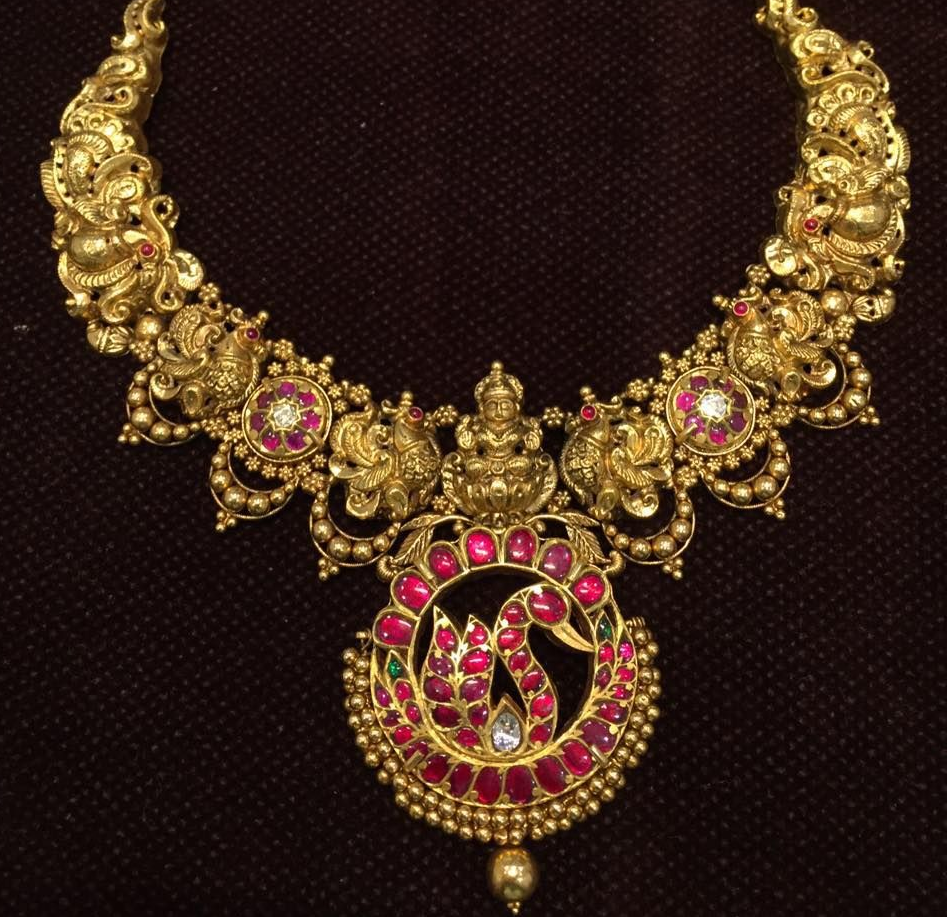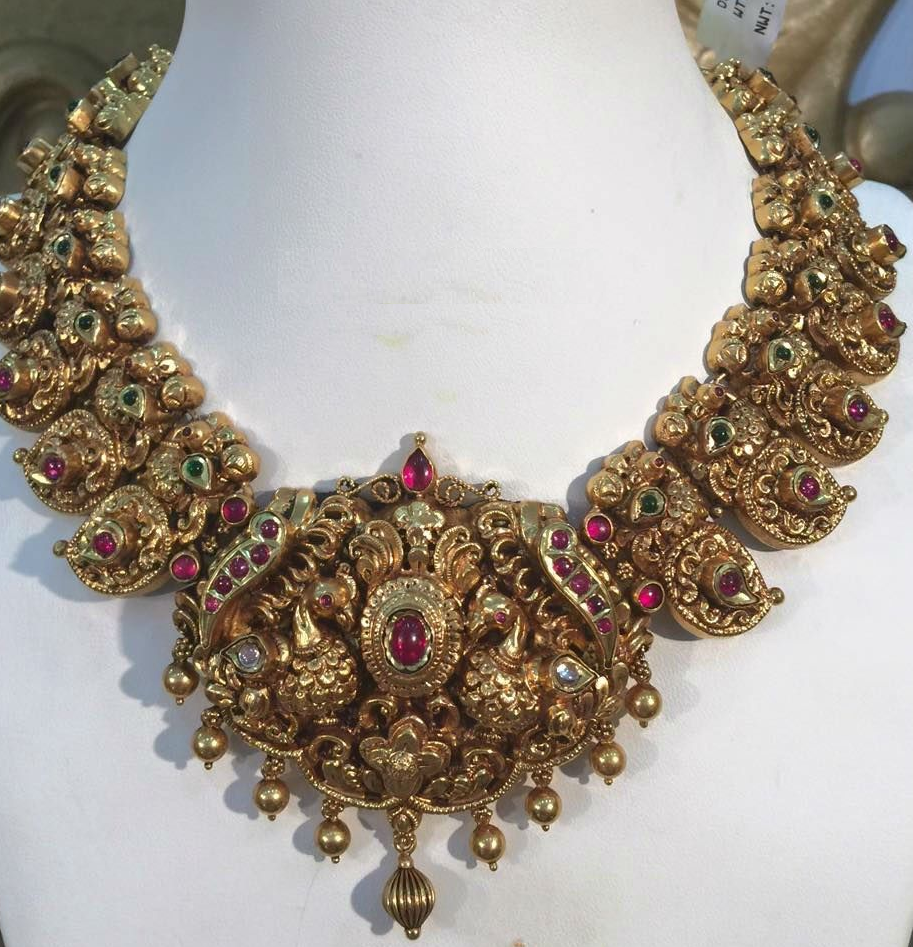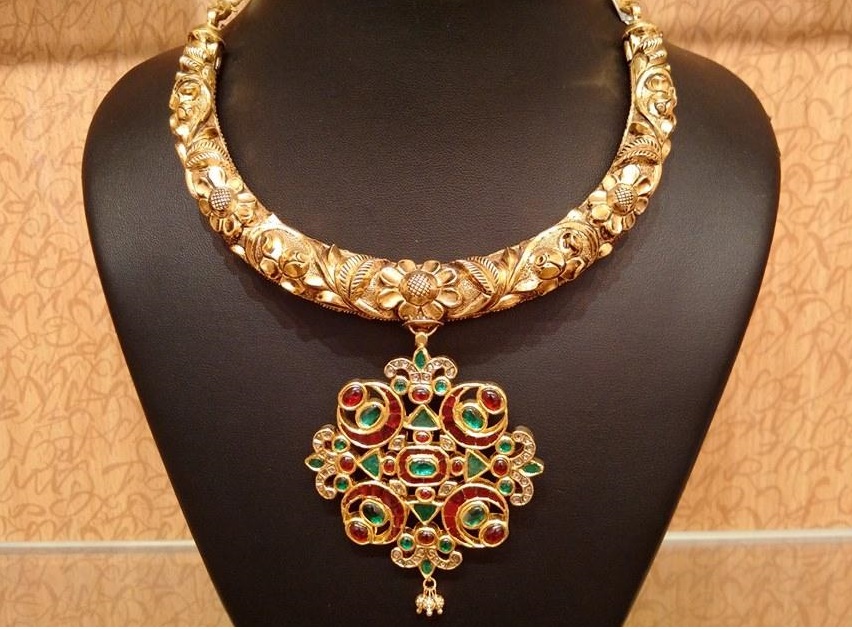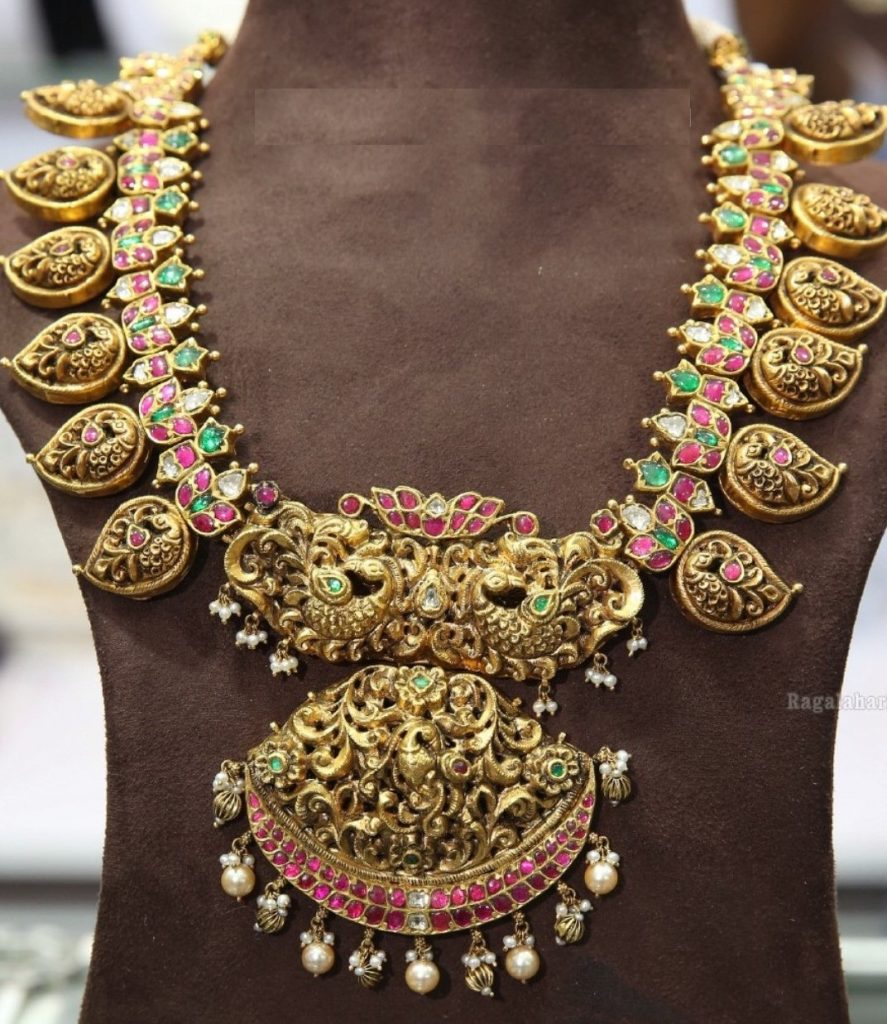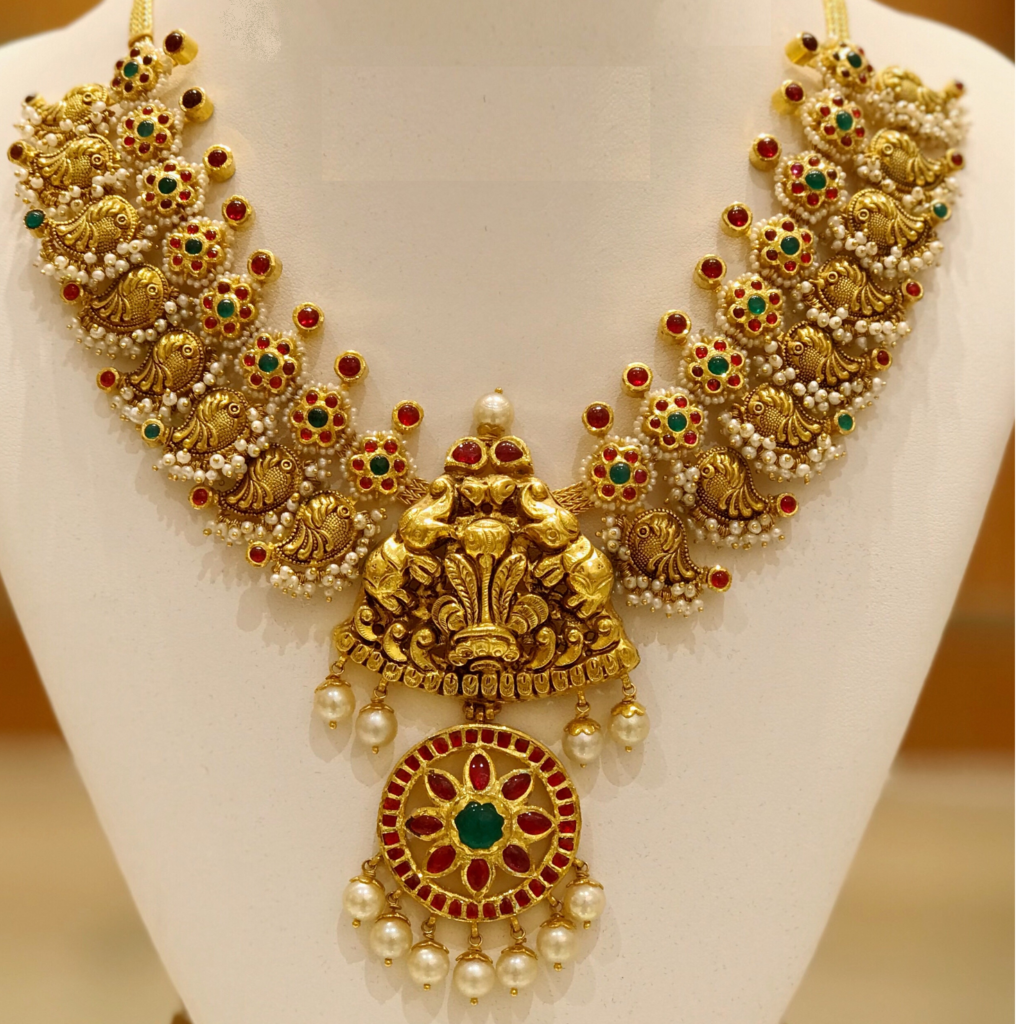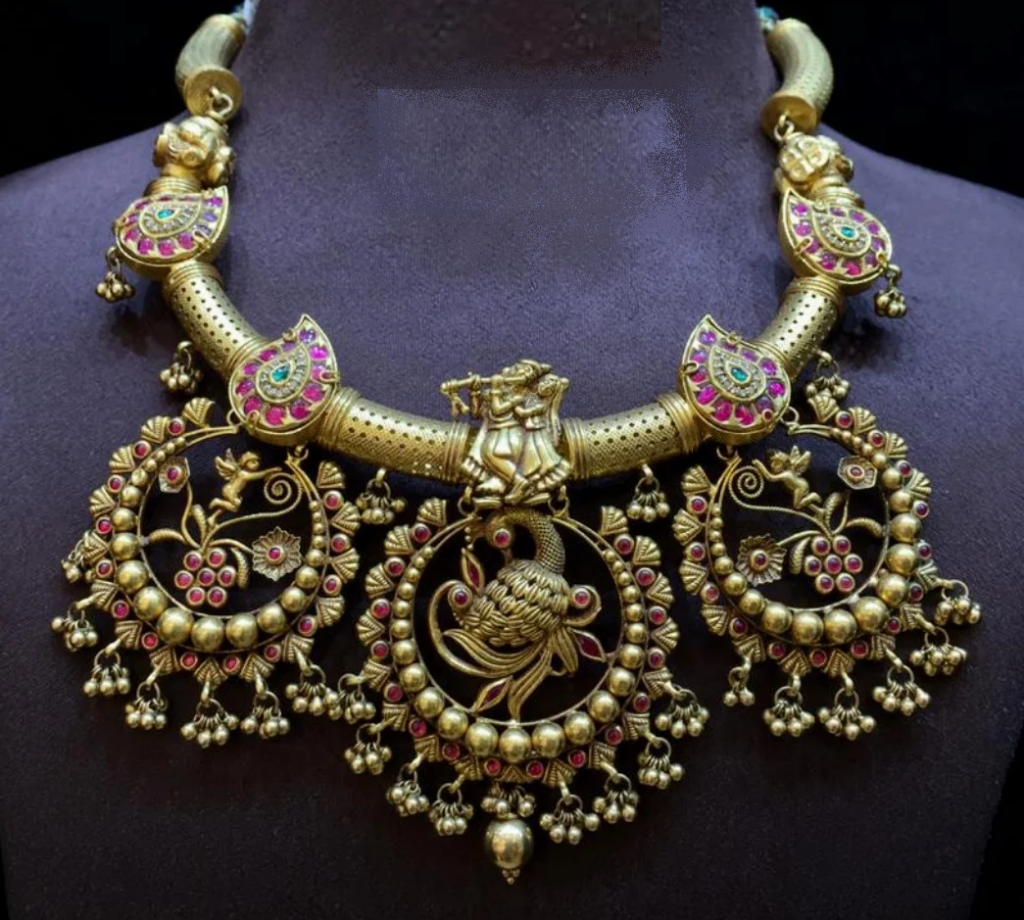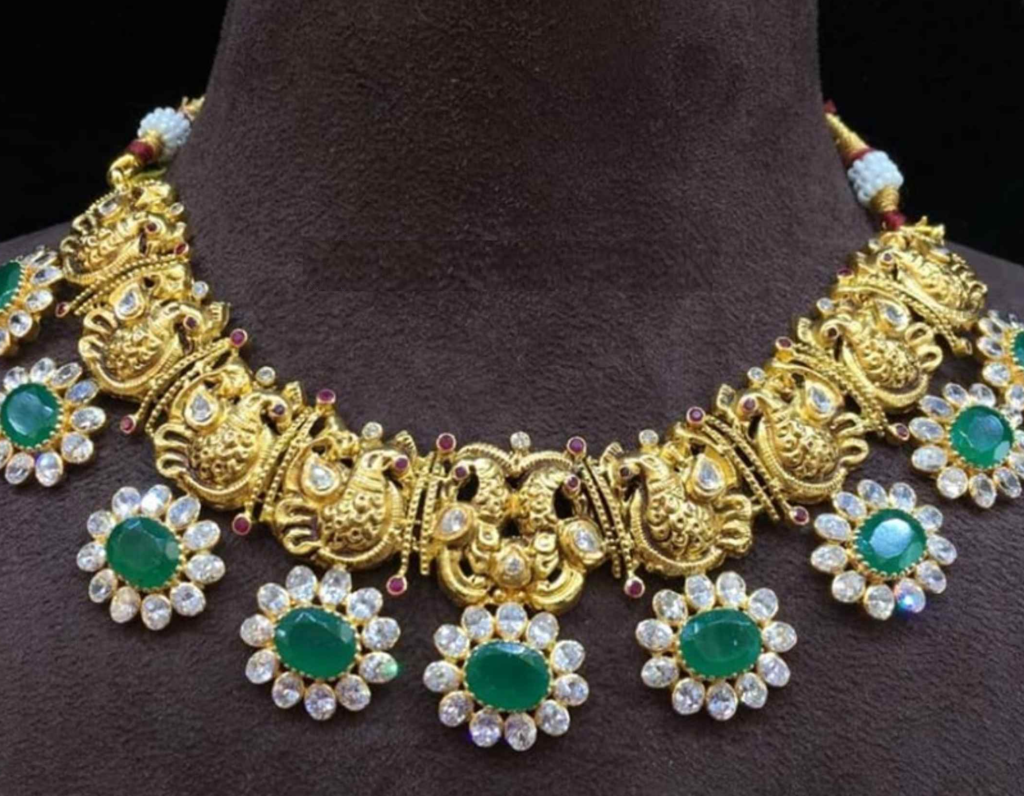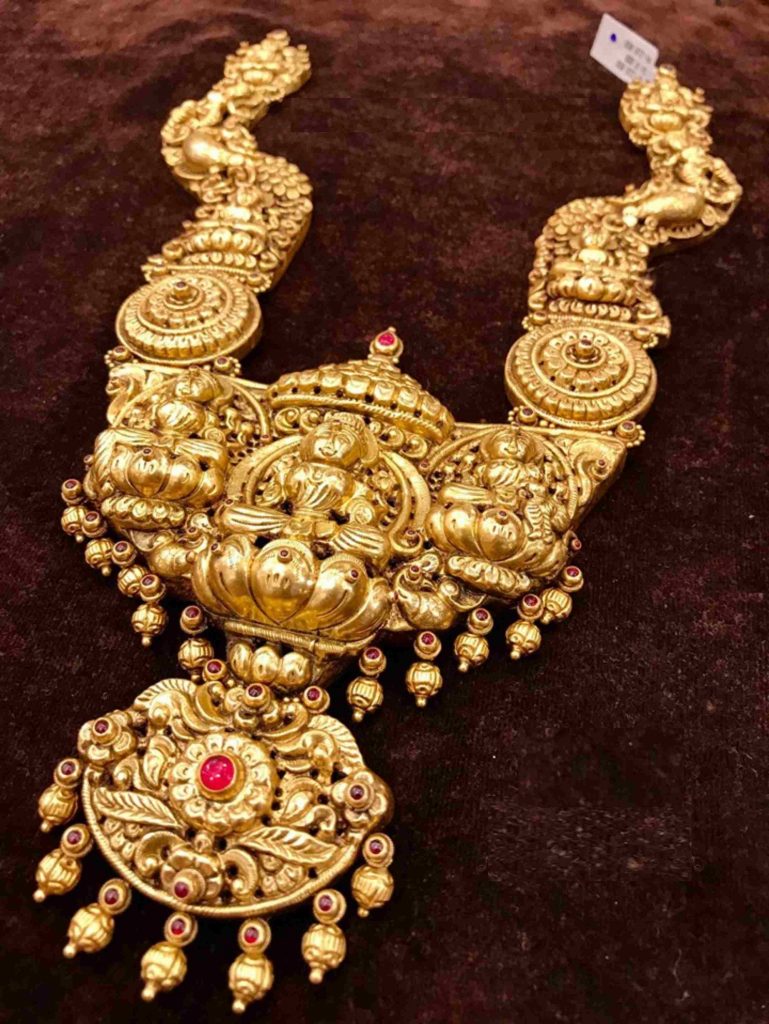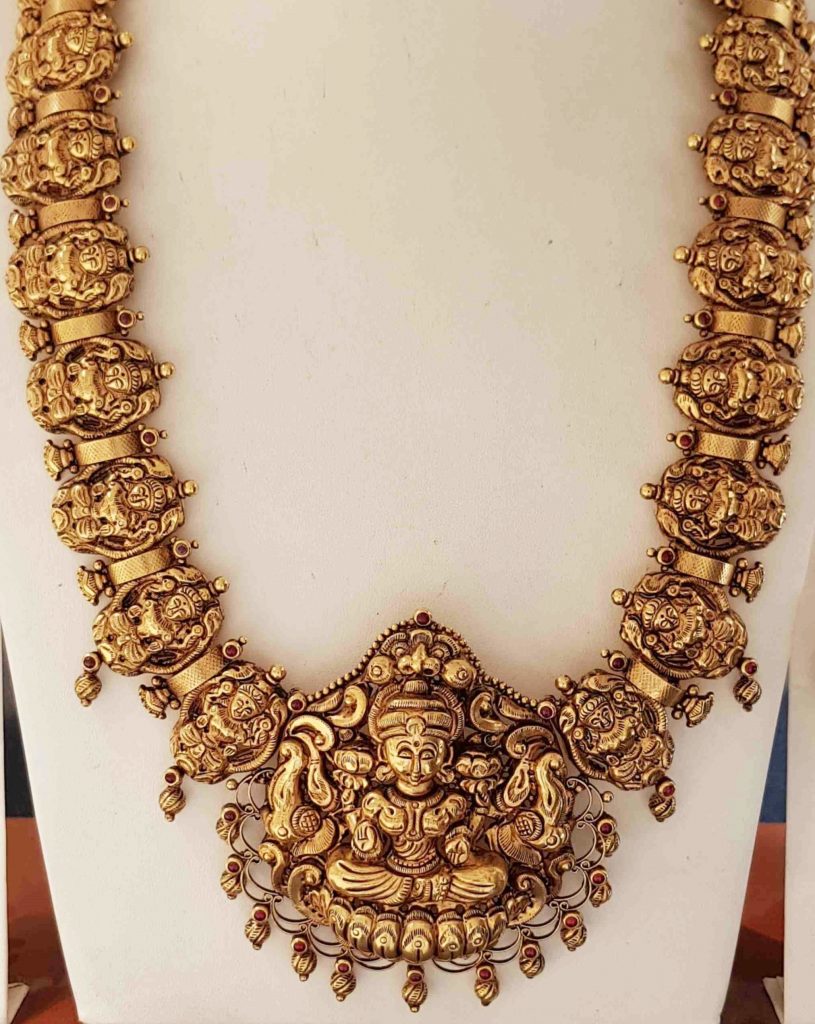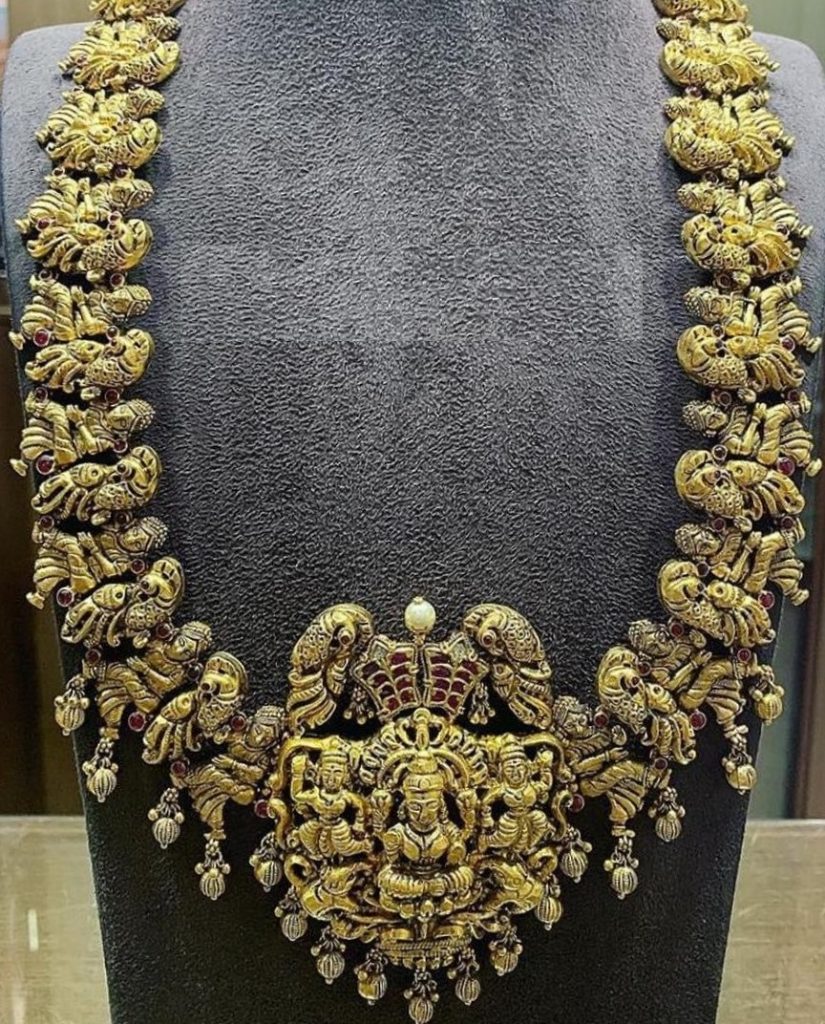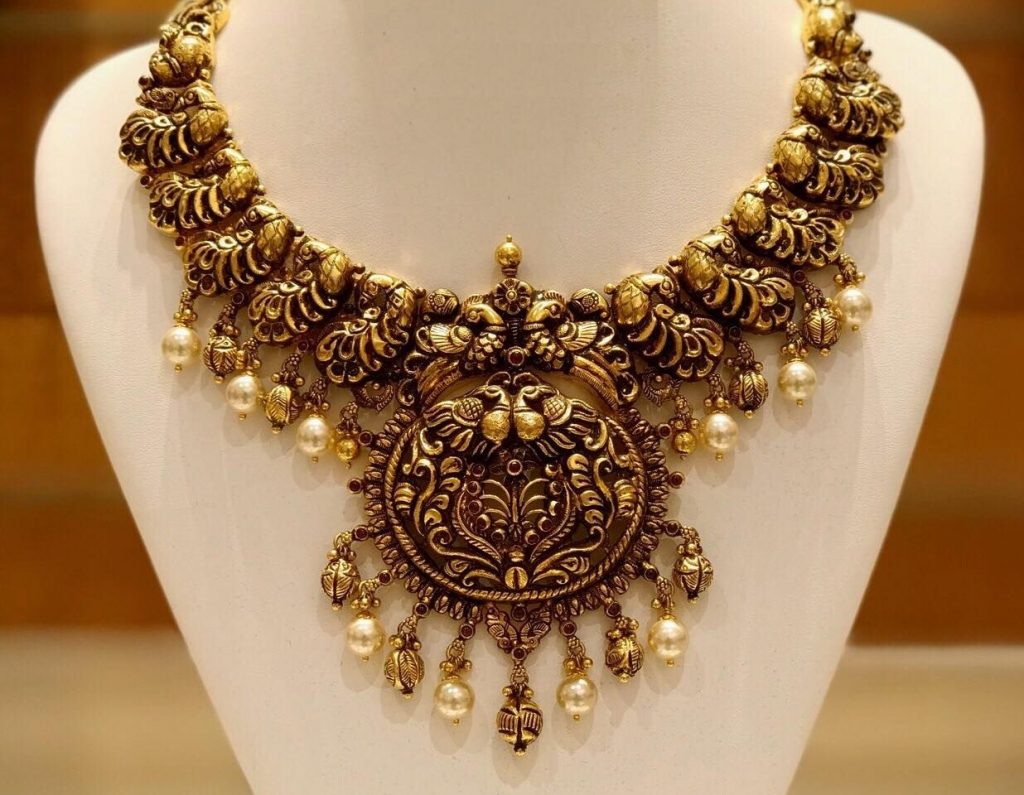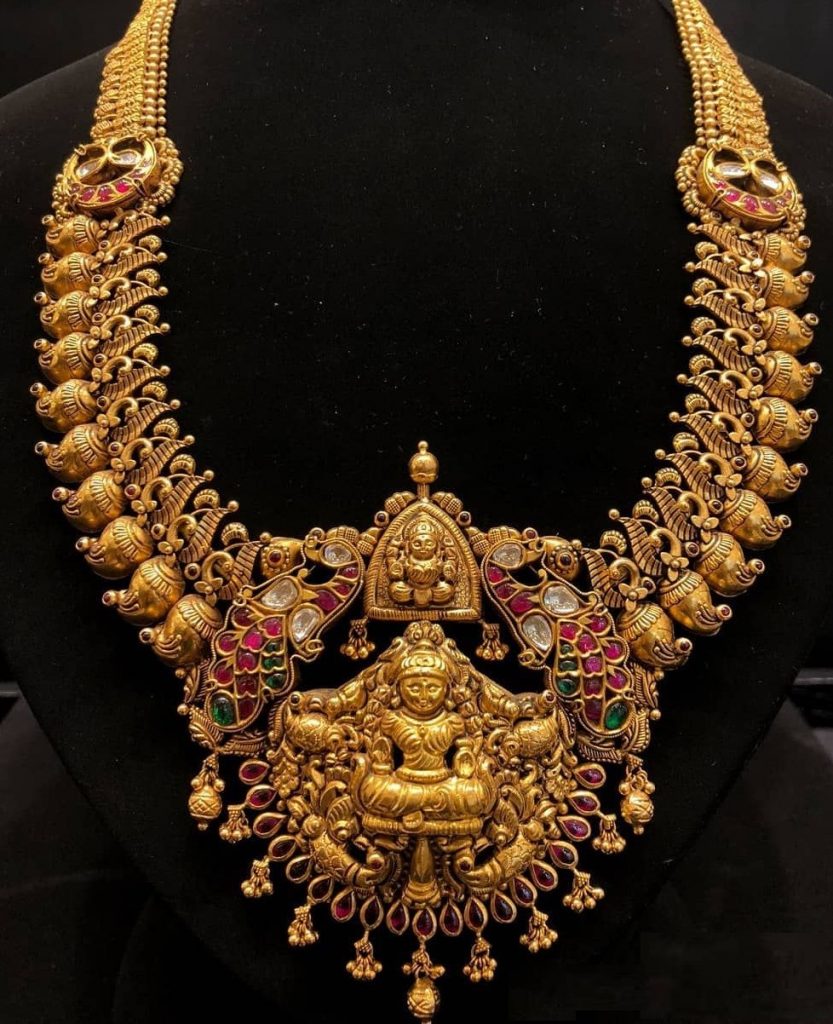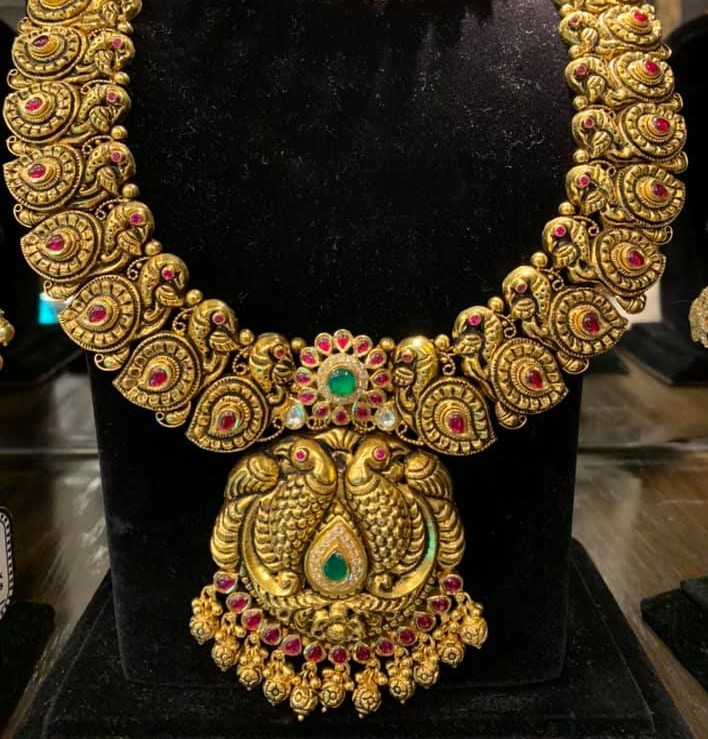 Nakshi Gold Bangle Designs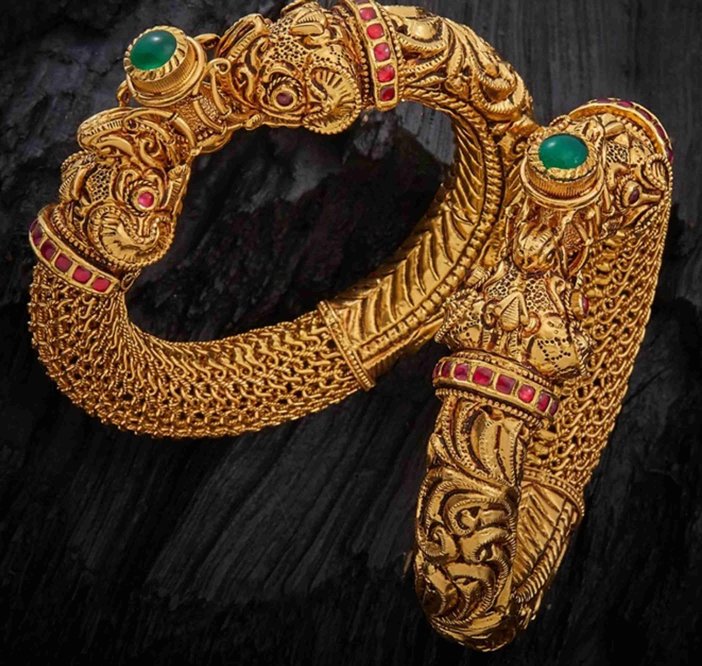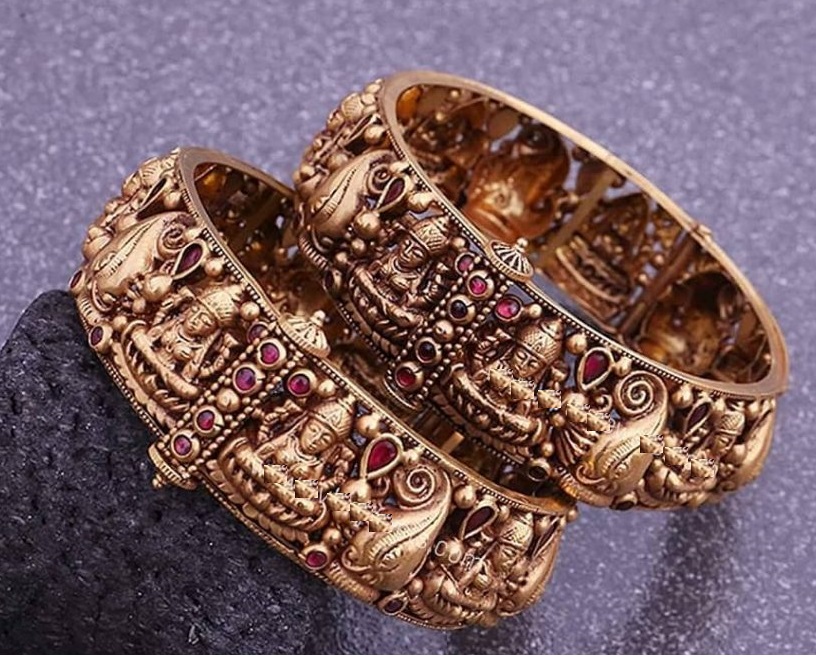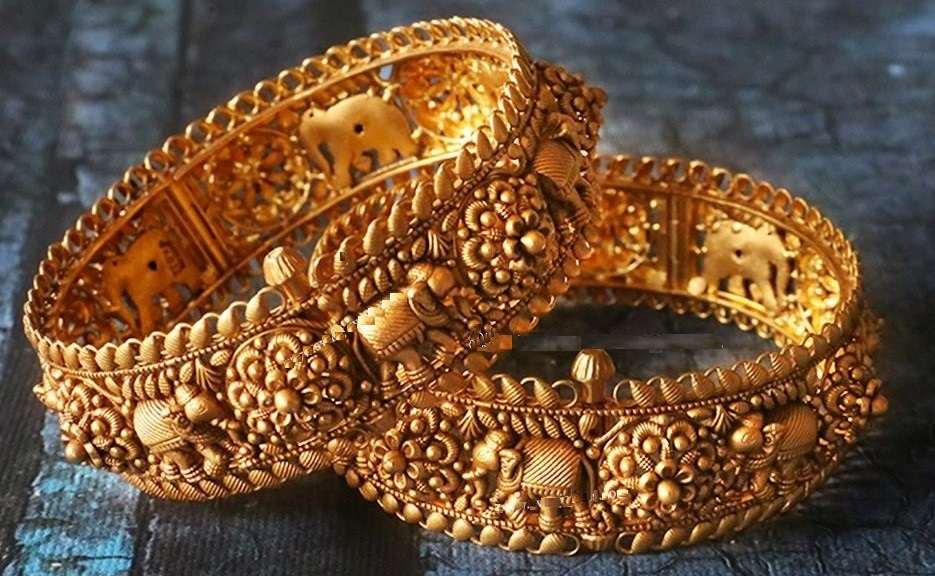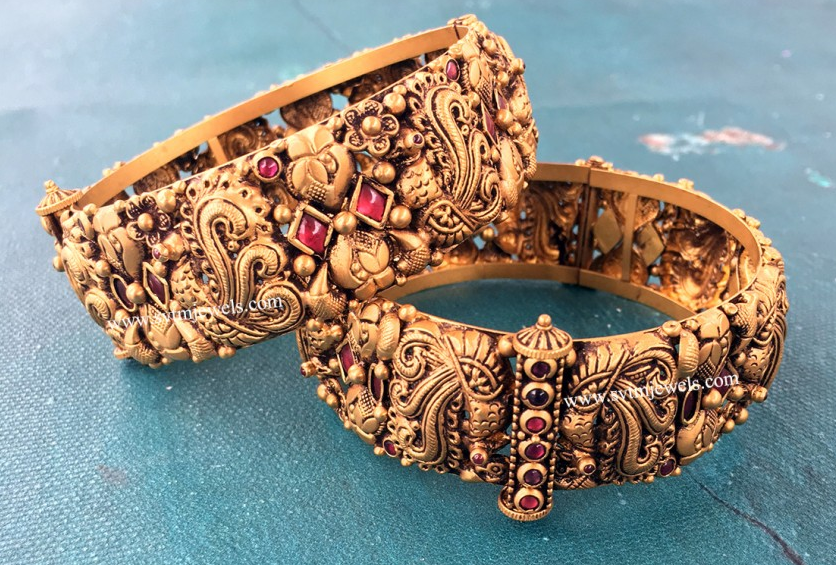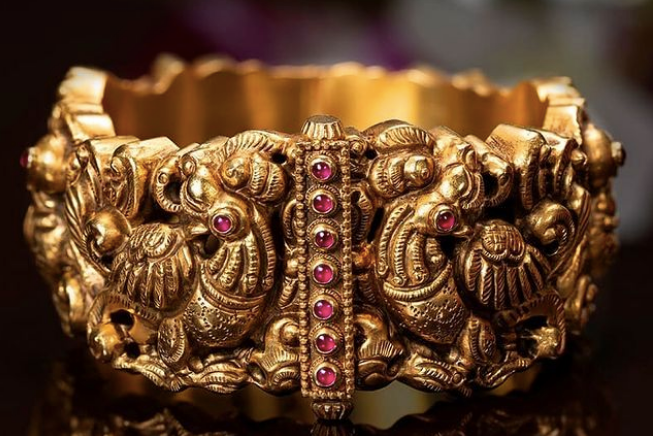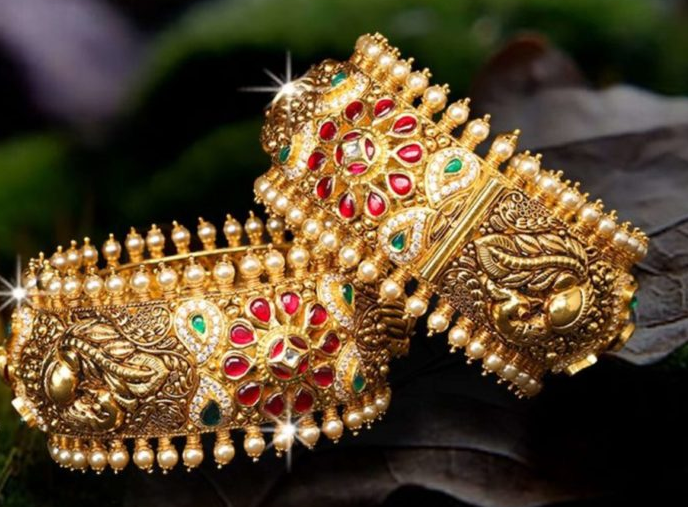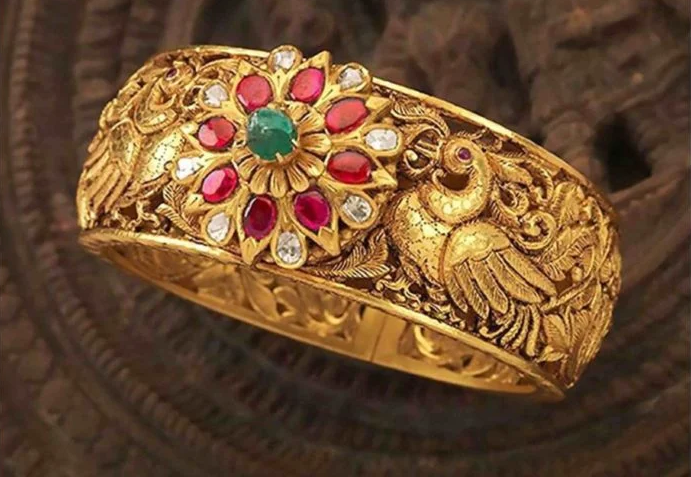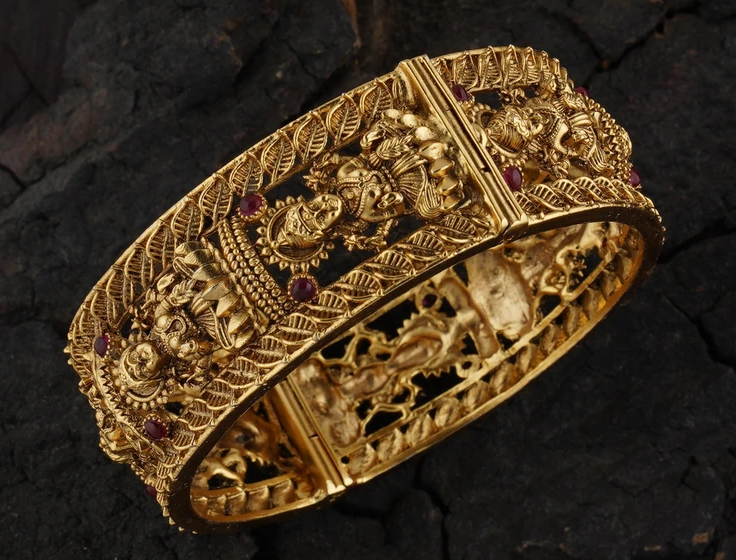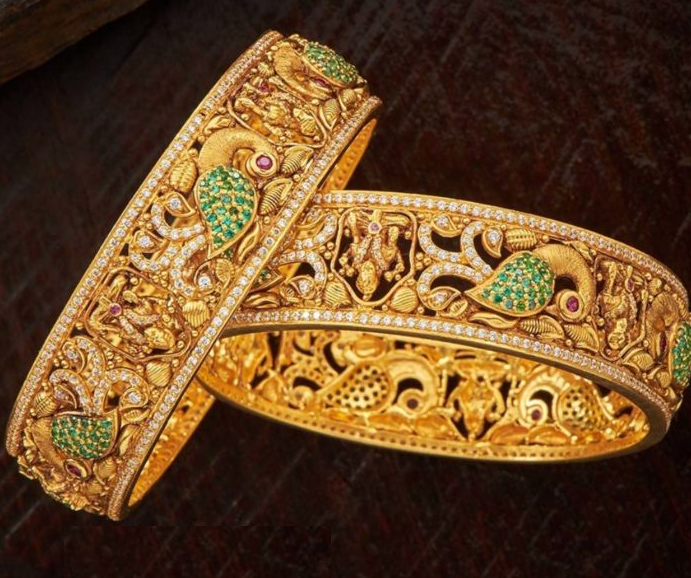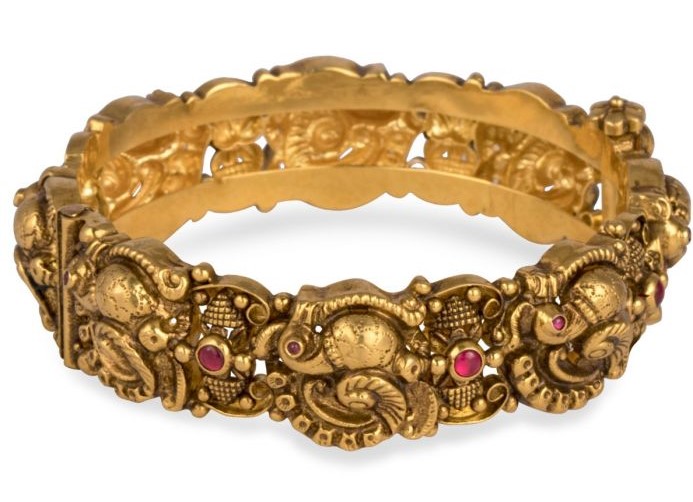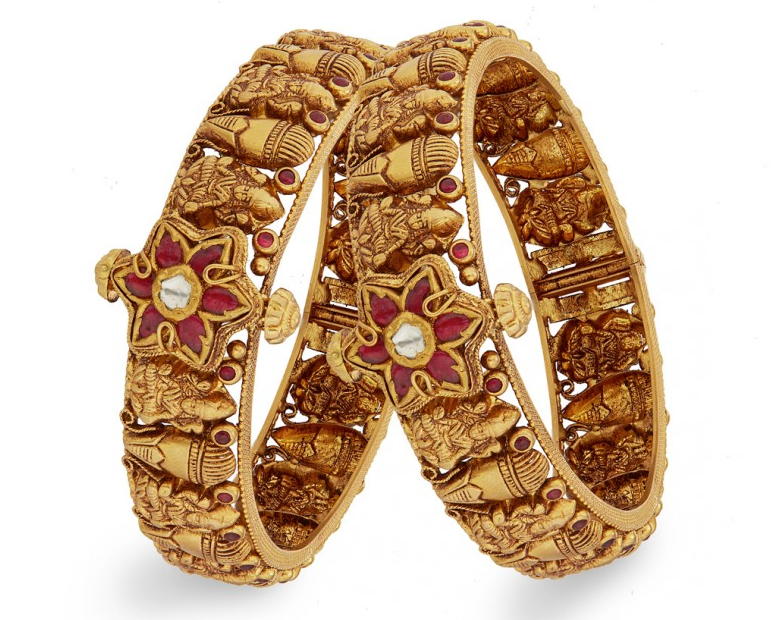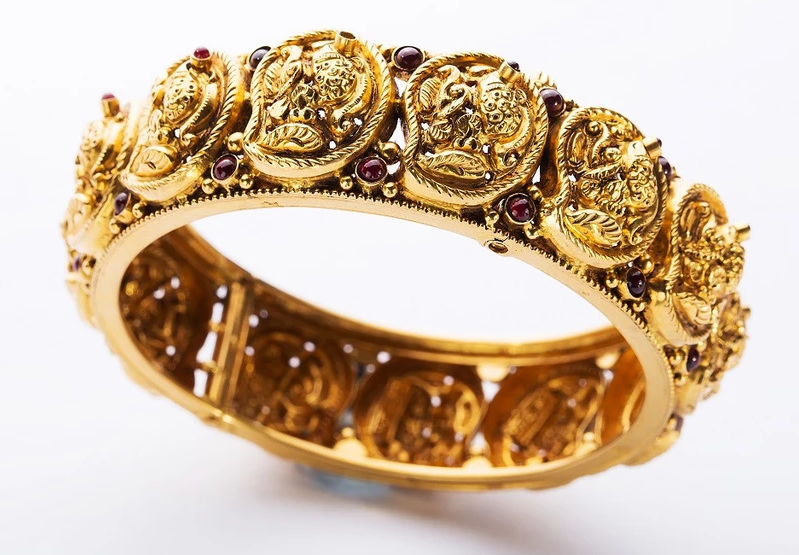 Nashi Gold Earrings Designs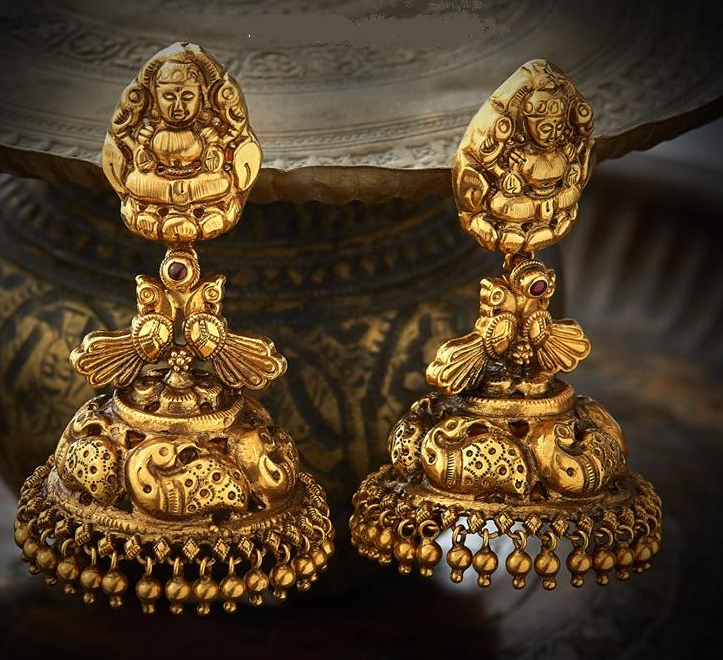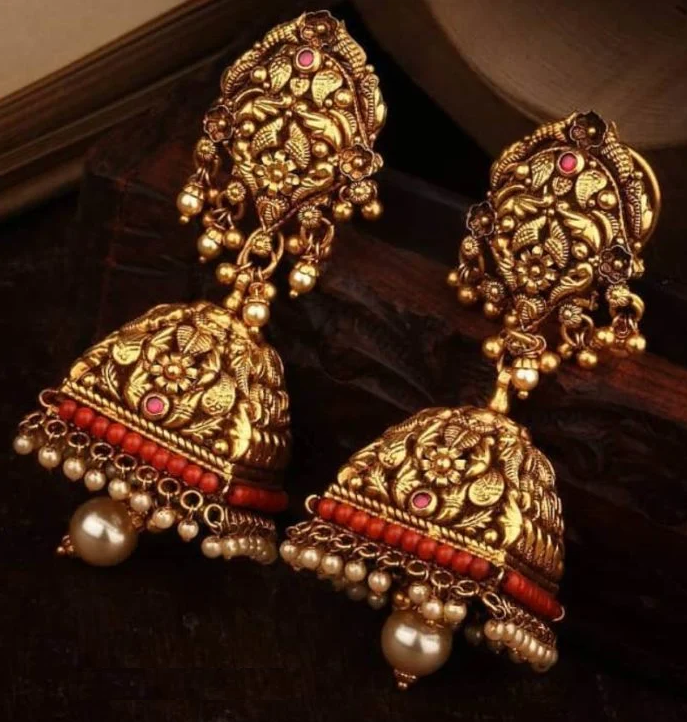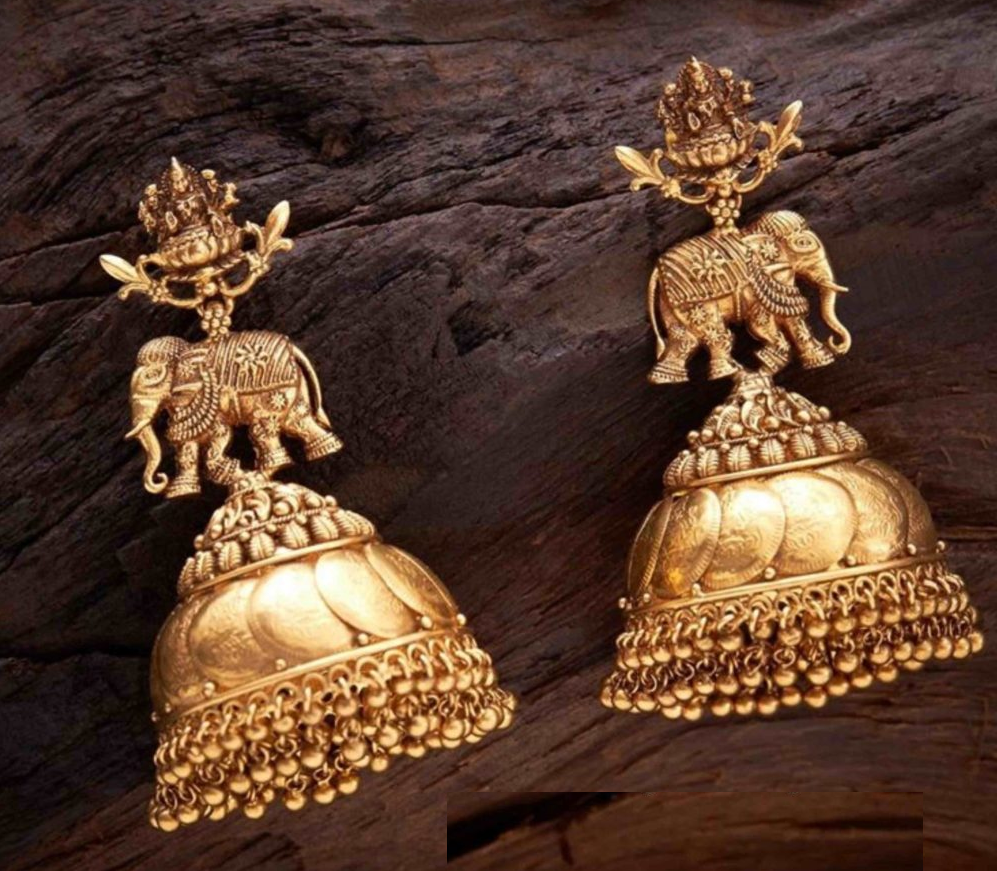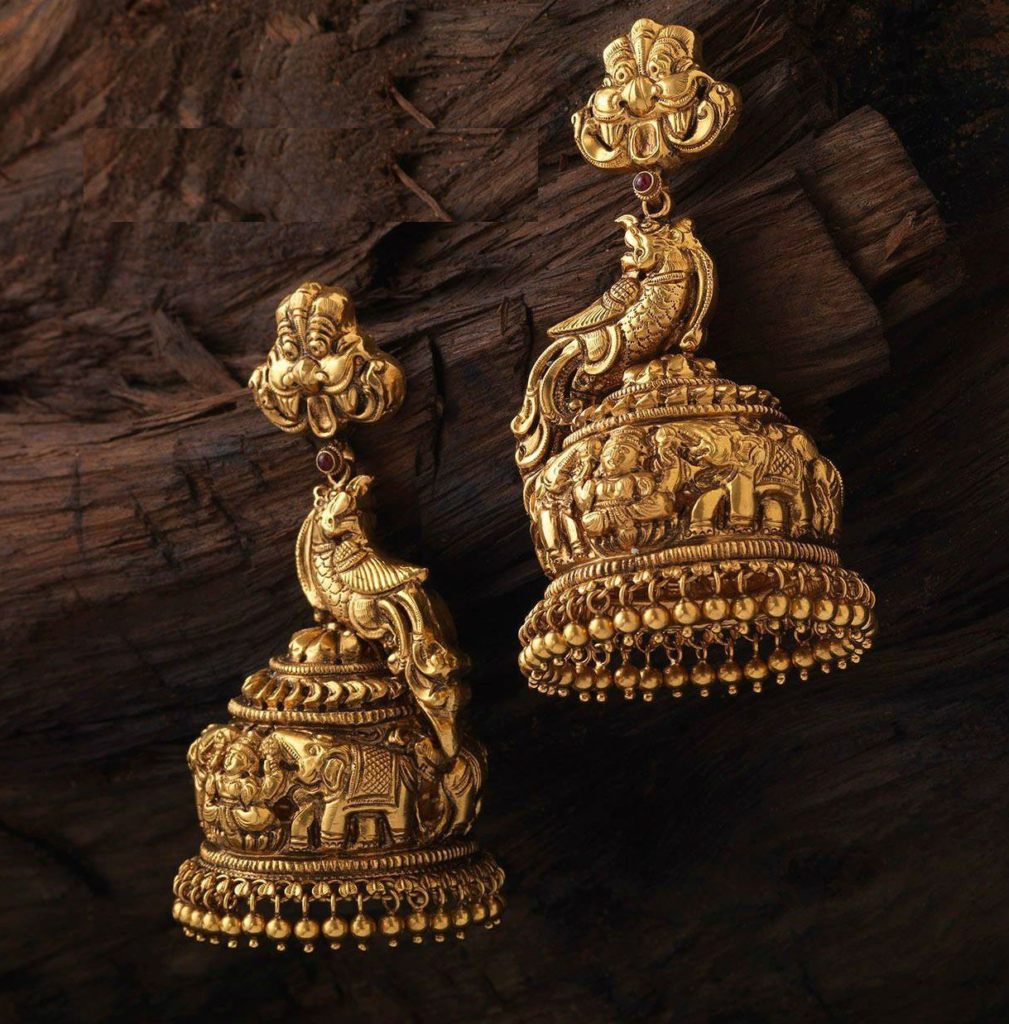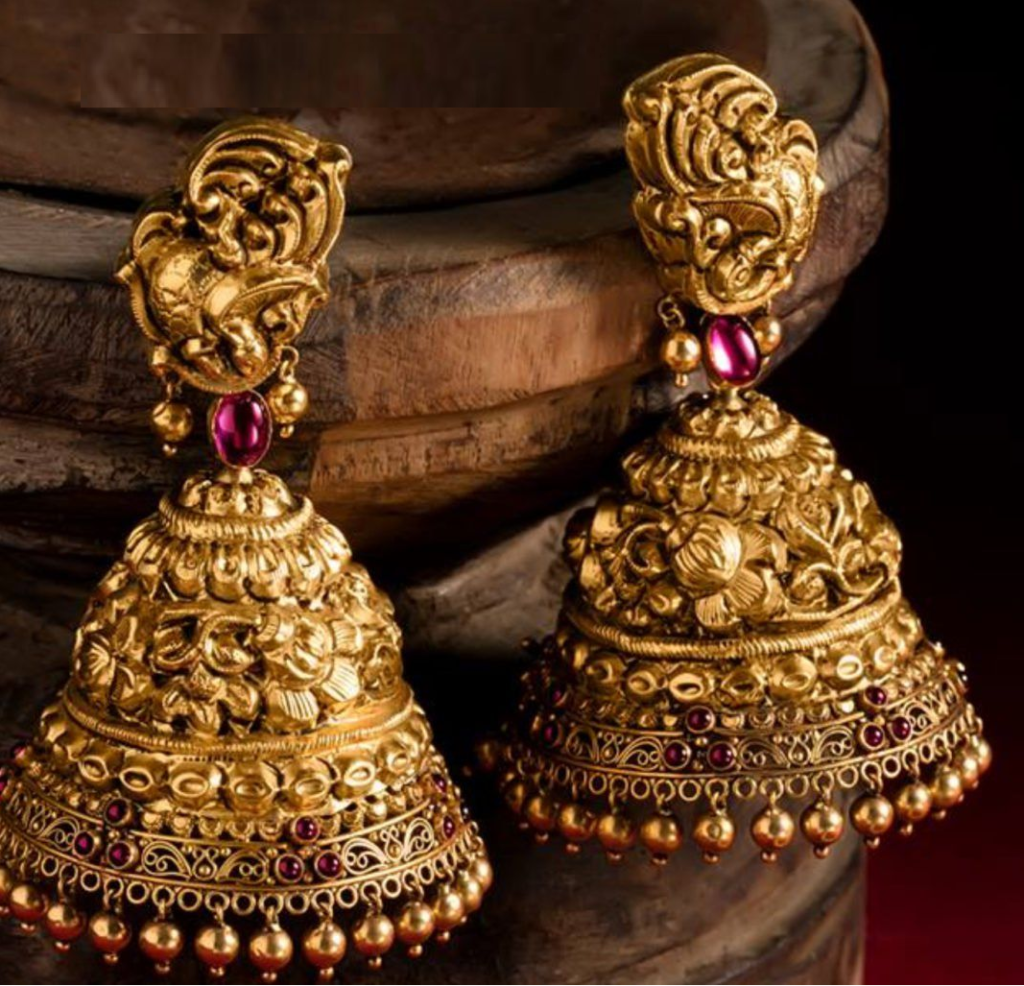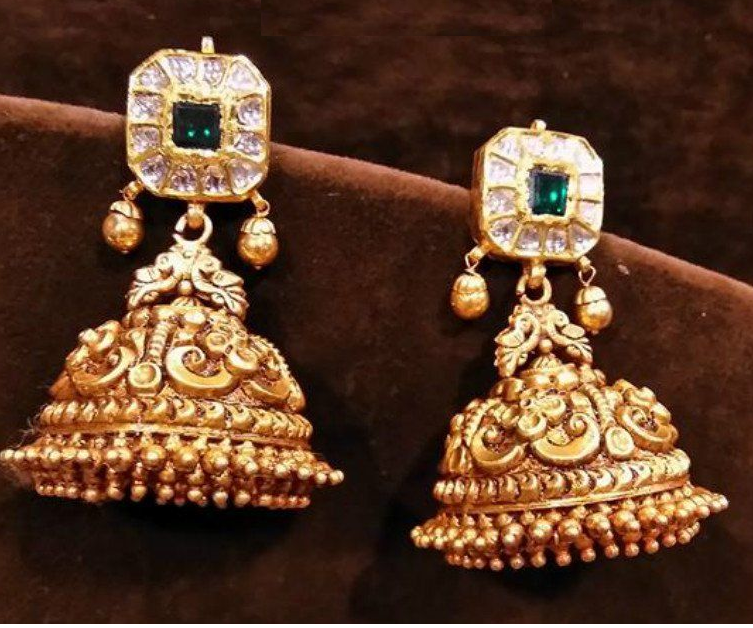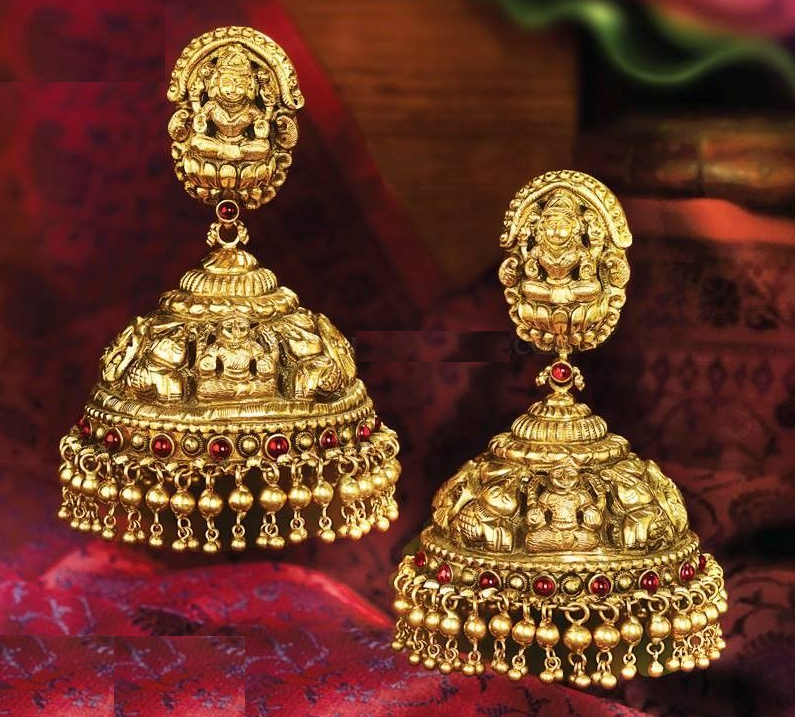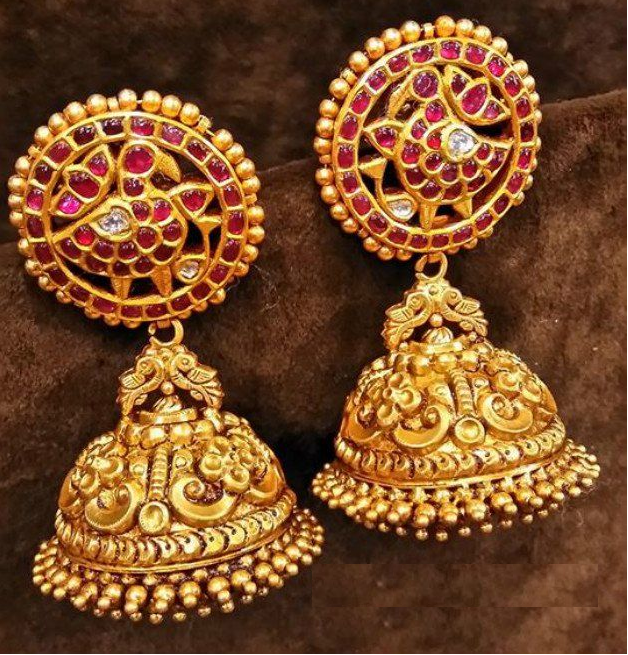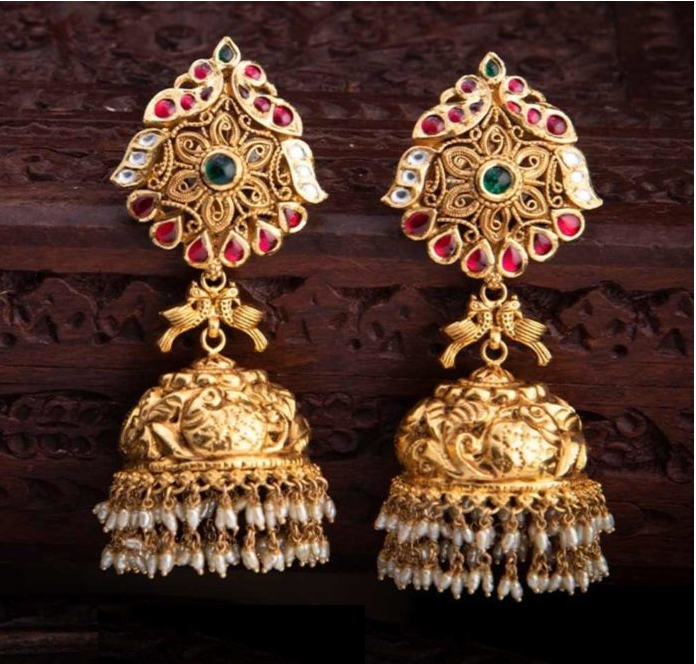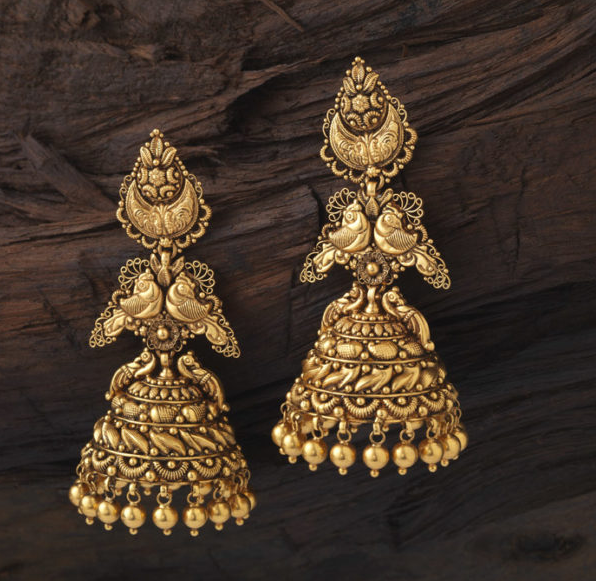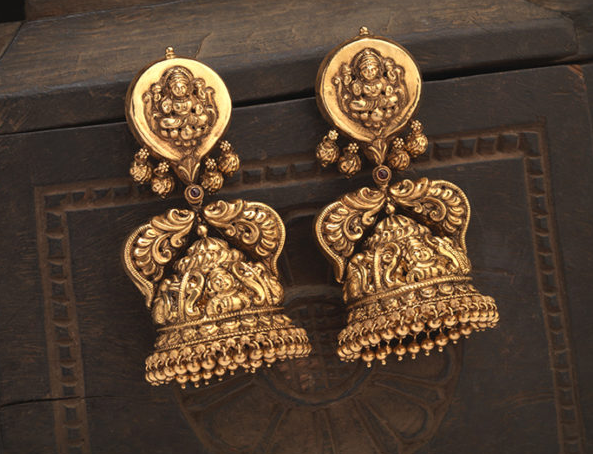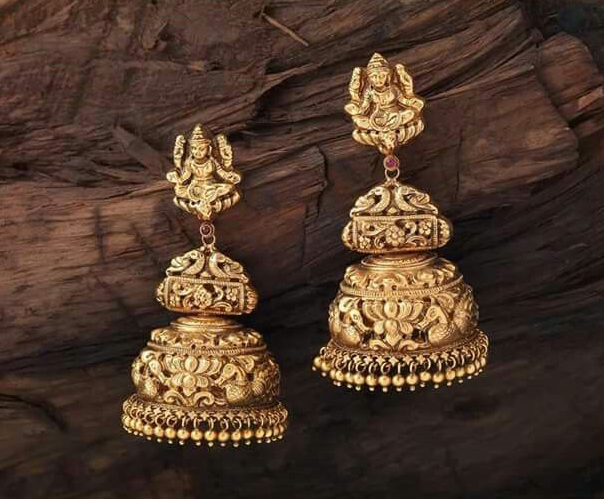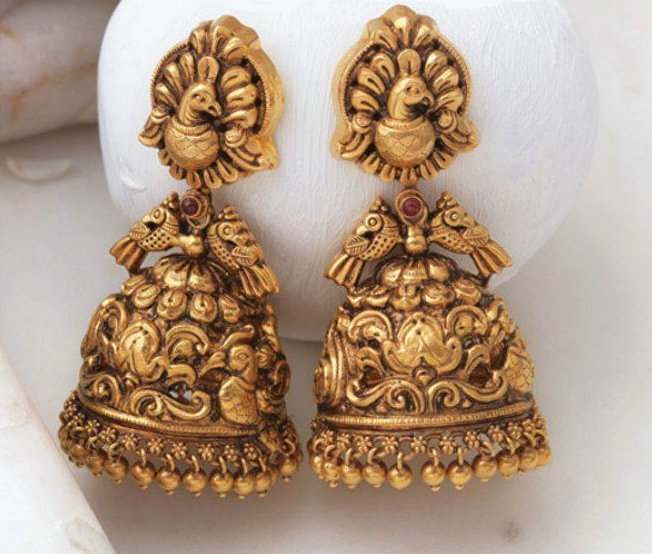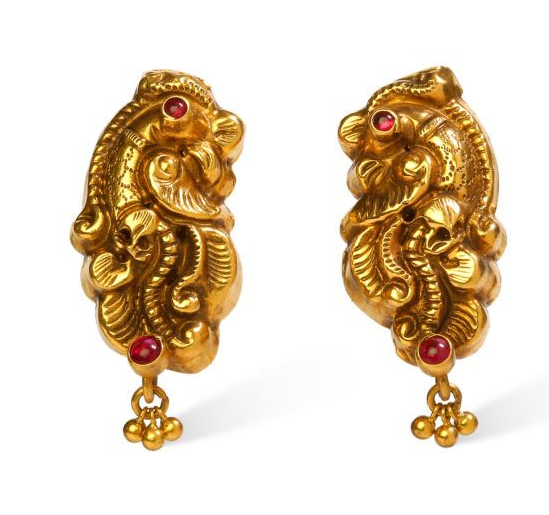 Nakshi Gold Pendant Designs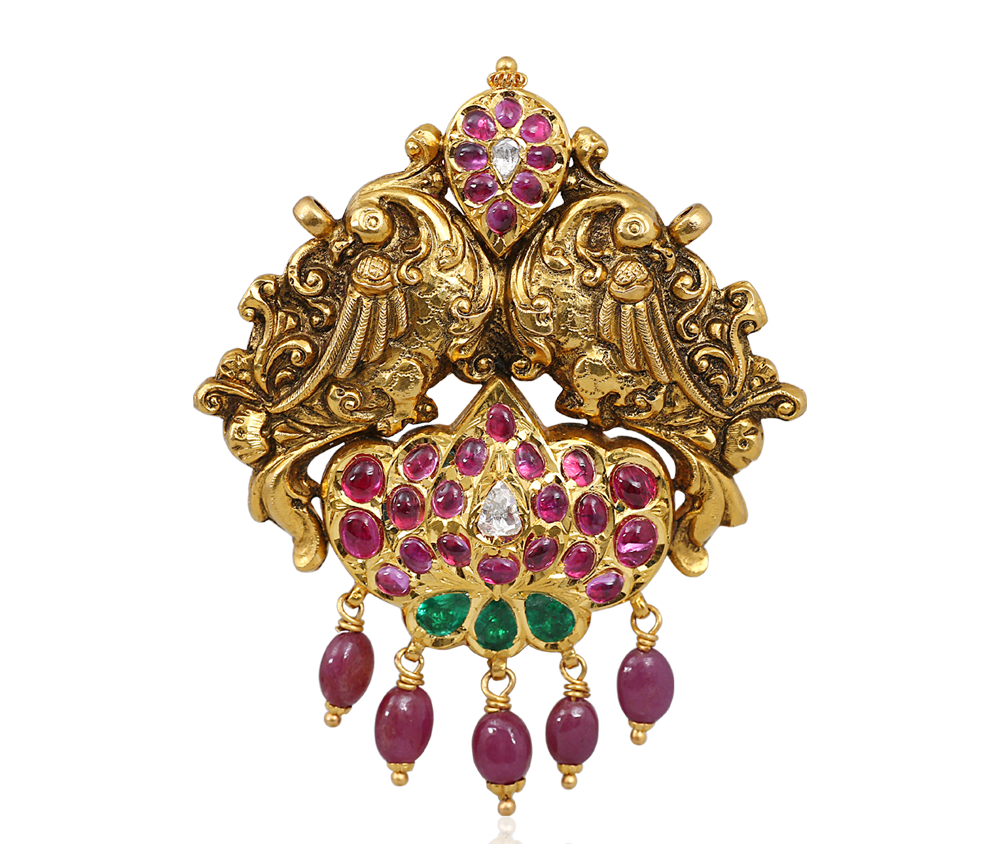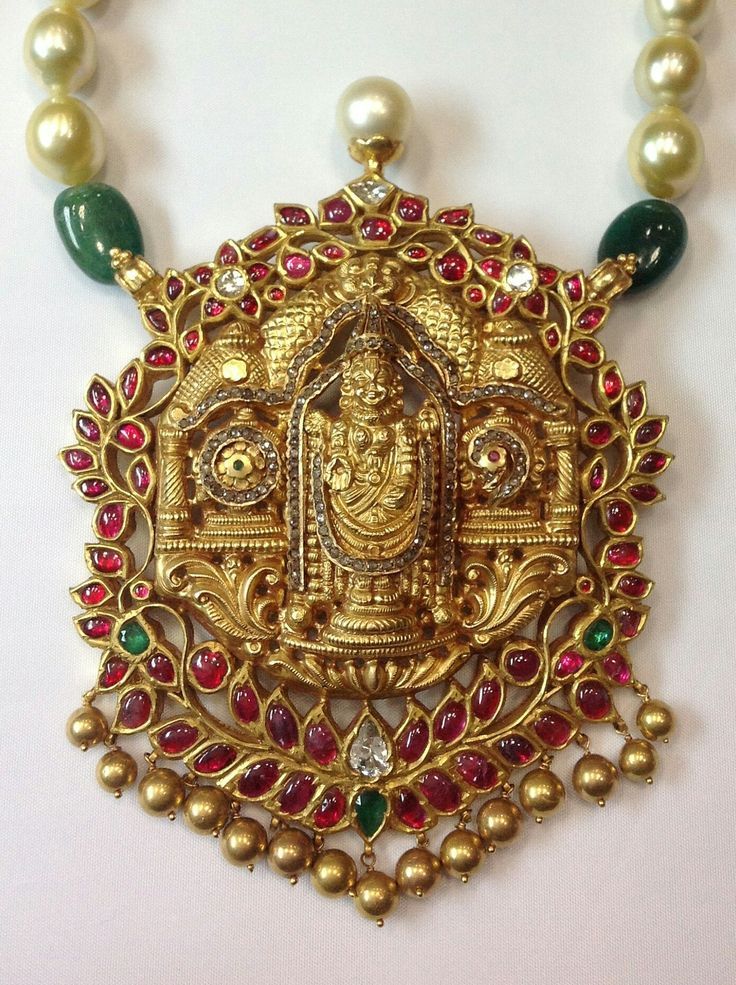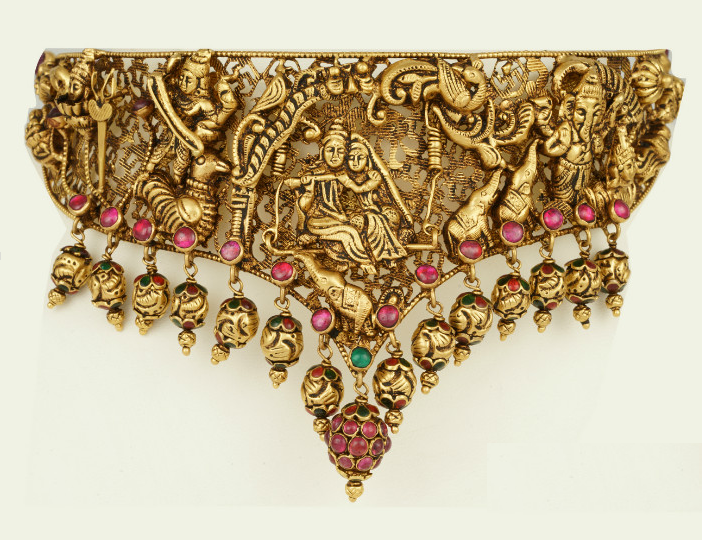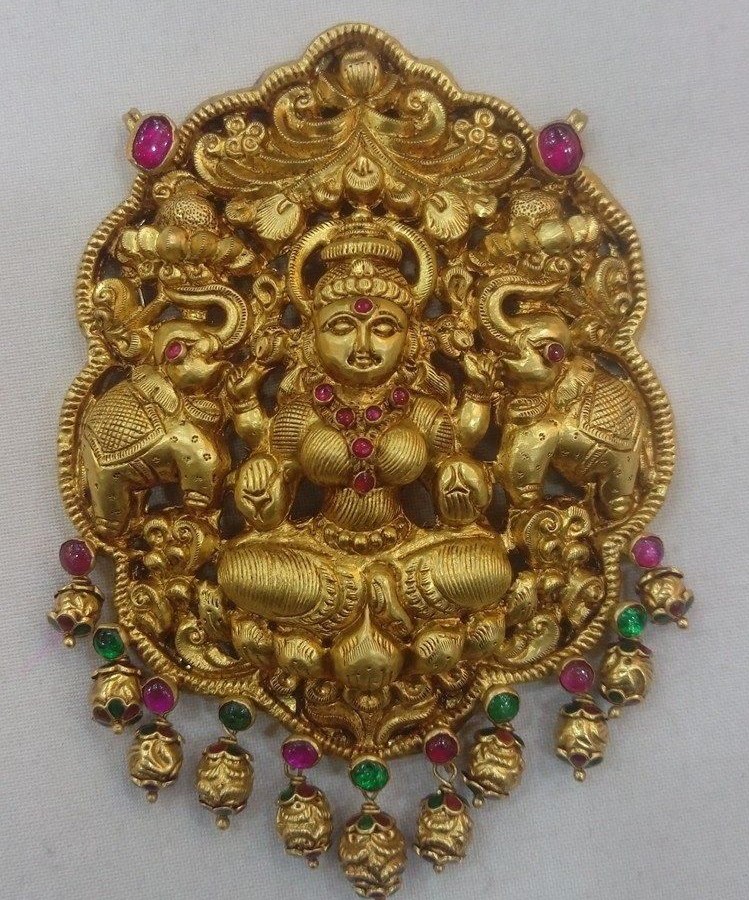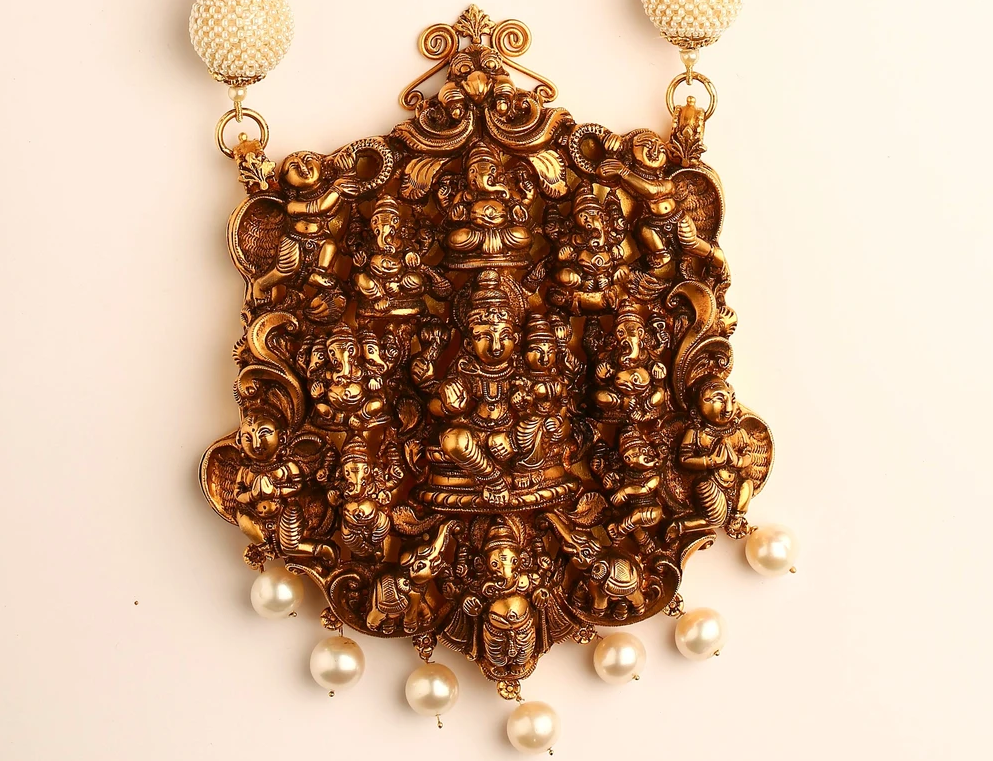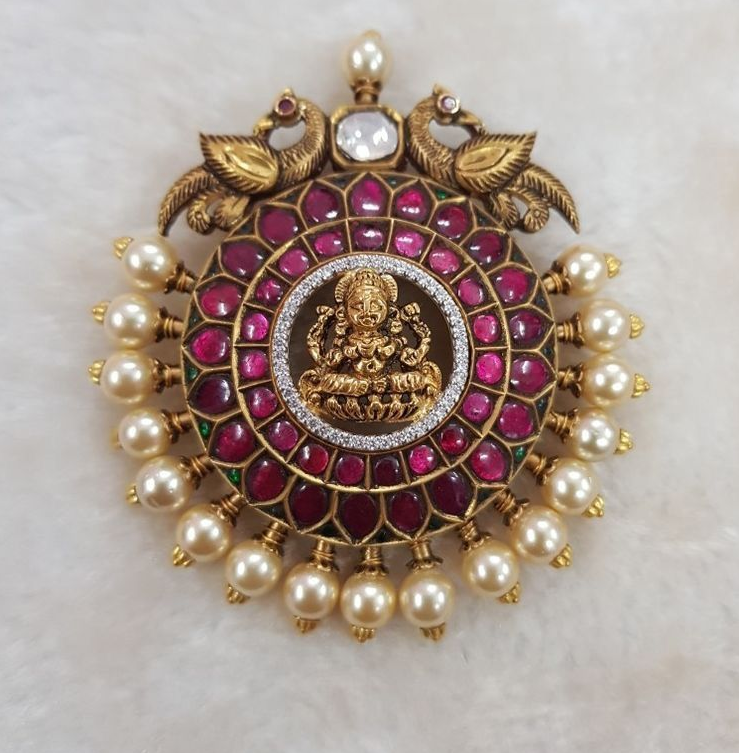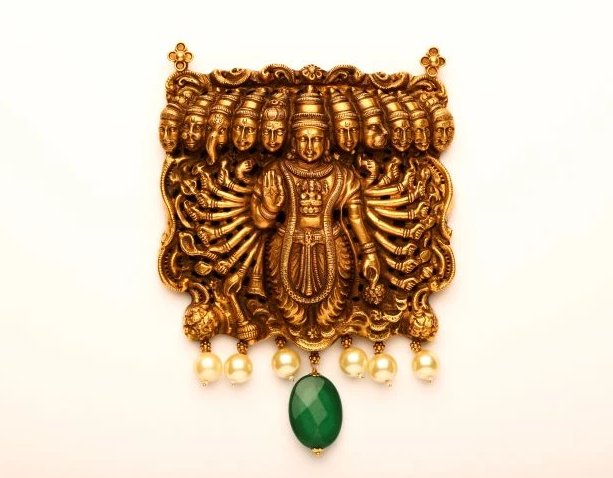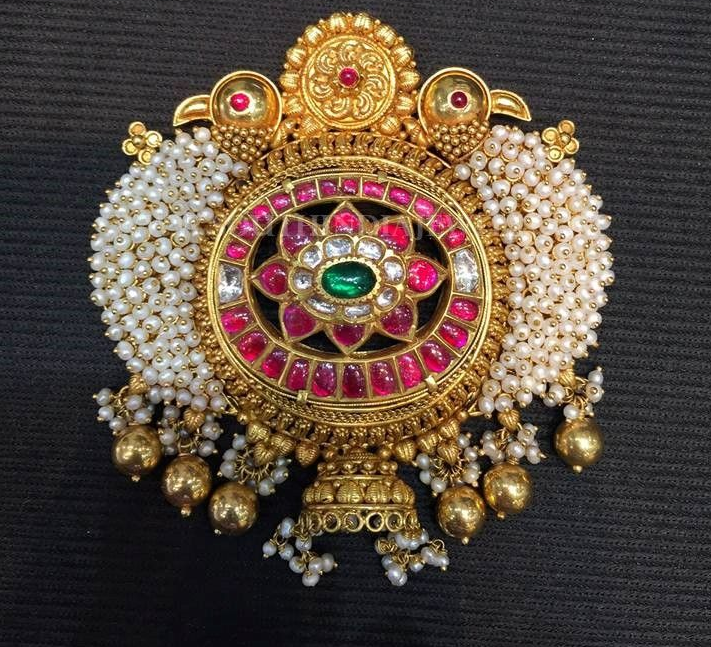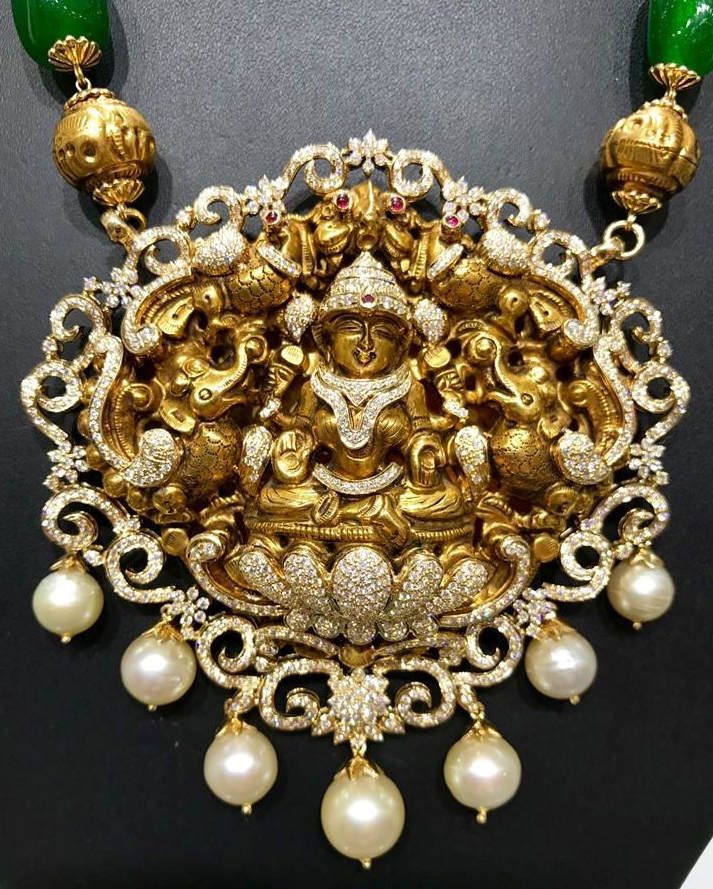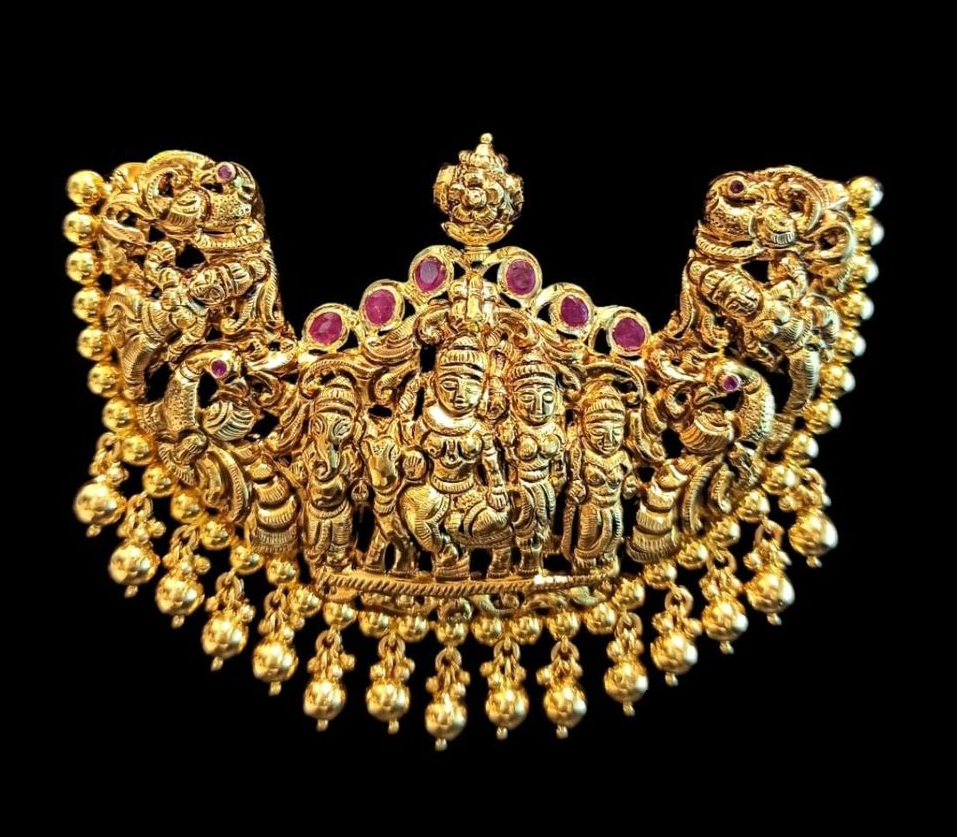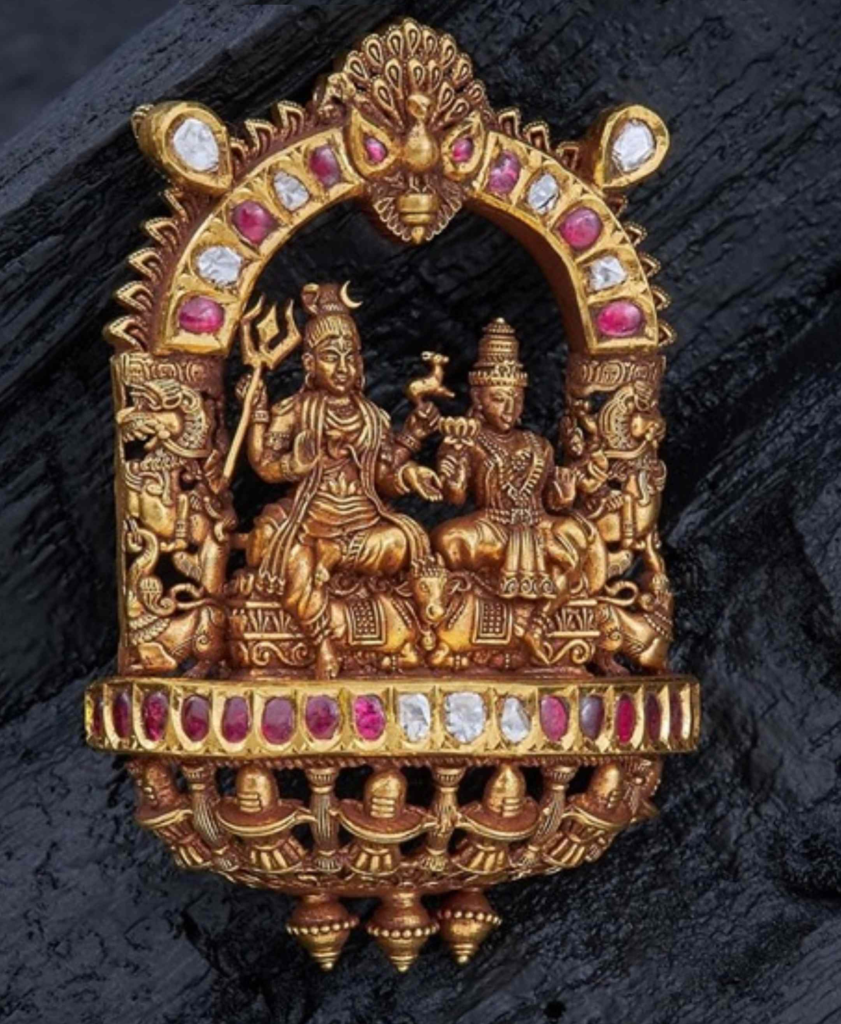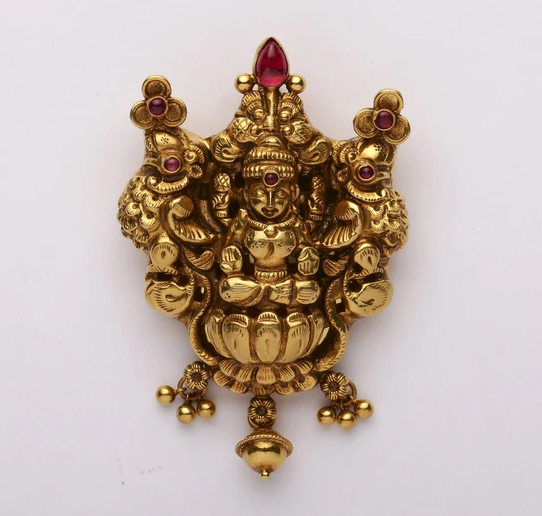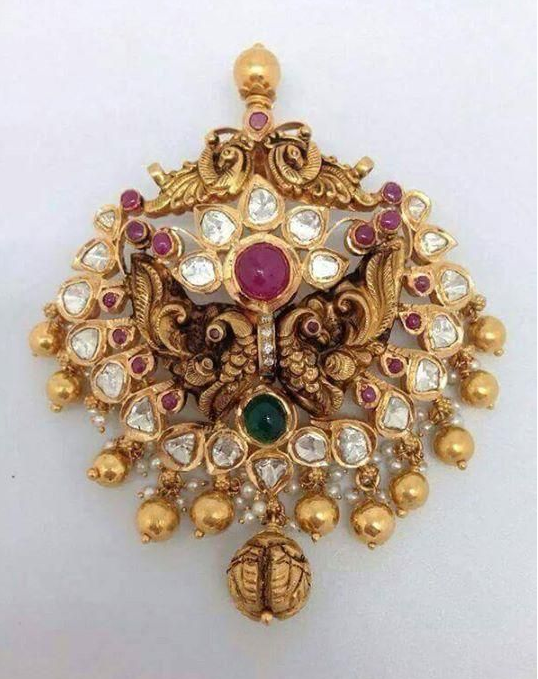 Hope you liked all these intricate nakshi gold jewelry designs. Spot your favorite designs, pair them up and flaunt your divine looks!