Kannada actress Harshika Poonacha got married to Bhuvan Ponnanna in a traditional Kodava ceremony in Coorg. Since both of them are from Coorg, they got married in their hometown as per their custom. Both Harshika and Bhuvan were seen wearing their traditional costumes and jewellery. Yo may like to know more about Coorgi jewellery that the actress adorned during her wedding.
Know more about Coorgi jewellery here:
Check out Harshika Poonacha Bhuvan's wedding pics here: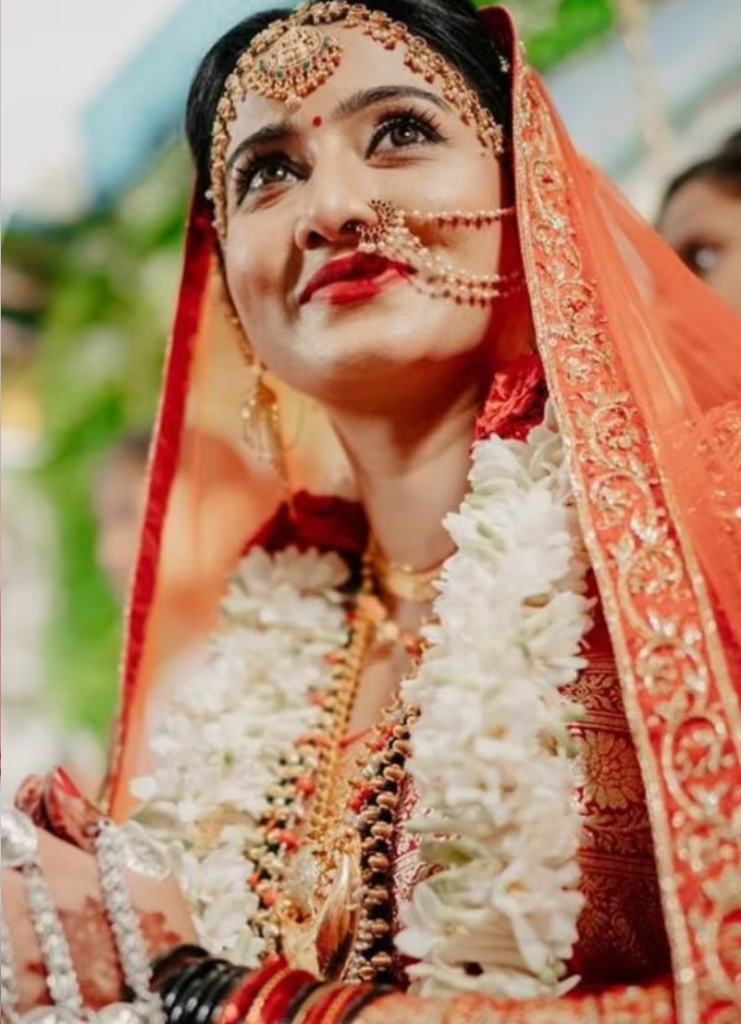 Harshika was dressed in a traditional Coorgi style saree with all Coorgi jewellery. She wore the traditional Coorgi Jomale sara, Kokkethathi necklace, Coorgi Mangalsutra – Karthamani Pathak, Kodava Kaal Pilli silver anklets and hand bracelet.
Harshika had also been in bridal attire for a photoshoot. Check her out in bridal attire.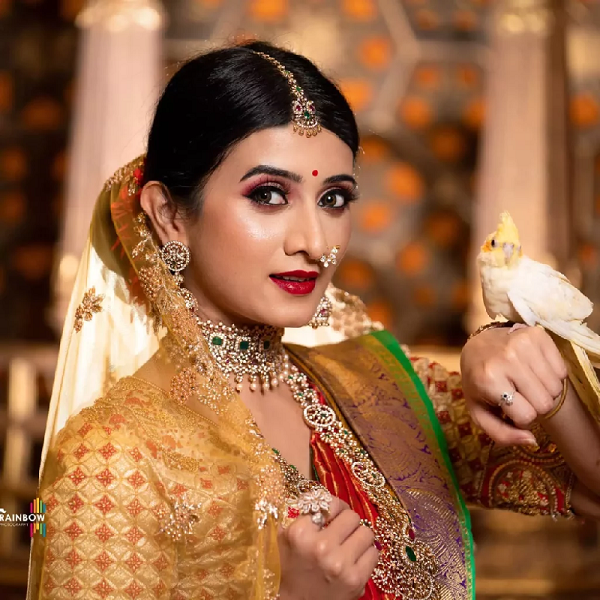 Check out more temple jewellery designs here:
You may buy similar Coorgi jewellery here :