The exquisite, eternal pieces of earrings, namely jhumkas are the most traditional, ethnic and gorgeous pieces to flaunt. Almost every Indian girl, by default, likes these timeless danglers. They brighten up an occasion, spruce up the attire and create a buzz around the evening so good, that they are fail safe ways of partying the traditional way. Adding a curl to traditional wear, are some pieces that could make for ethnic occasions on special days at work. While the simpler forms can be flaunted with style, there are pieces so heavy and huge, you have to wear them at colossal gatherings and grand functions alone.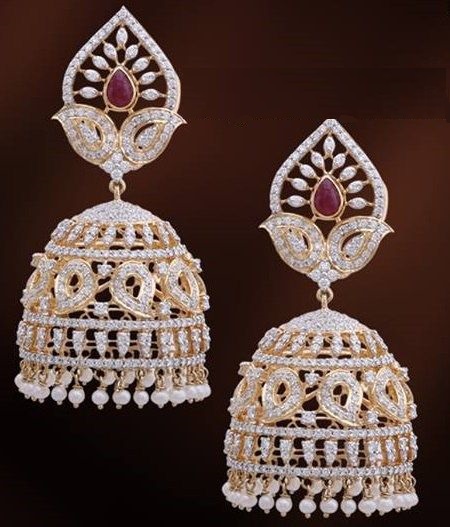 Beautiful Jhumka earrings are going to steal the show when you wear them to a wedding or special function. India is a land of families and festivities. With umpteen number of celebrations due, the chance of flaunting typical Indian traditions swings by every now and then. Coming to the rescue are various diamond jhumka earring designs available at any and every store today as well as in online portals. Rest assured, they are bound to grab the limelight.
Here we pile up latest diamond jhumka designs for your spur. Am sure you can't take your eyes off these mind boggling jewels.
Dazzling diamond jhumkas with dash of dangling pearls and a shine of green emerald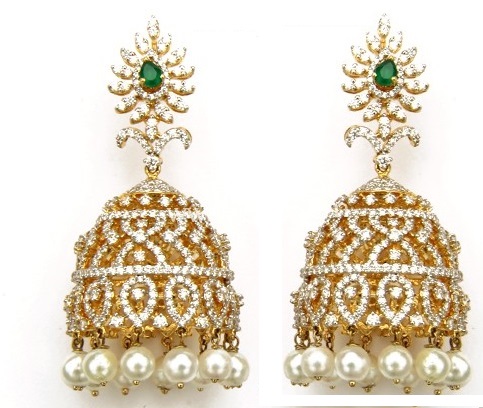 Gorgeous diamond jhumkas with a dropping pearl in different colored stones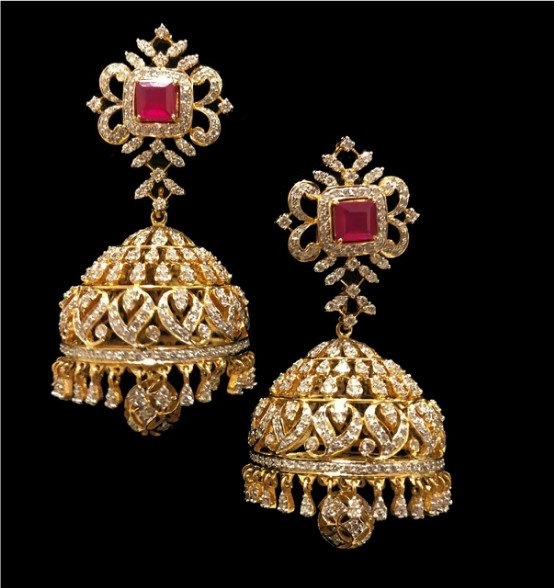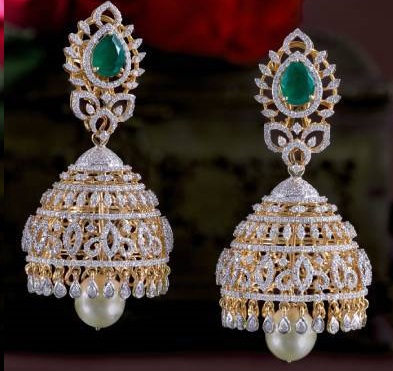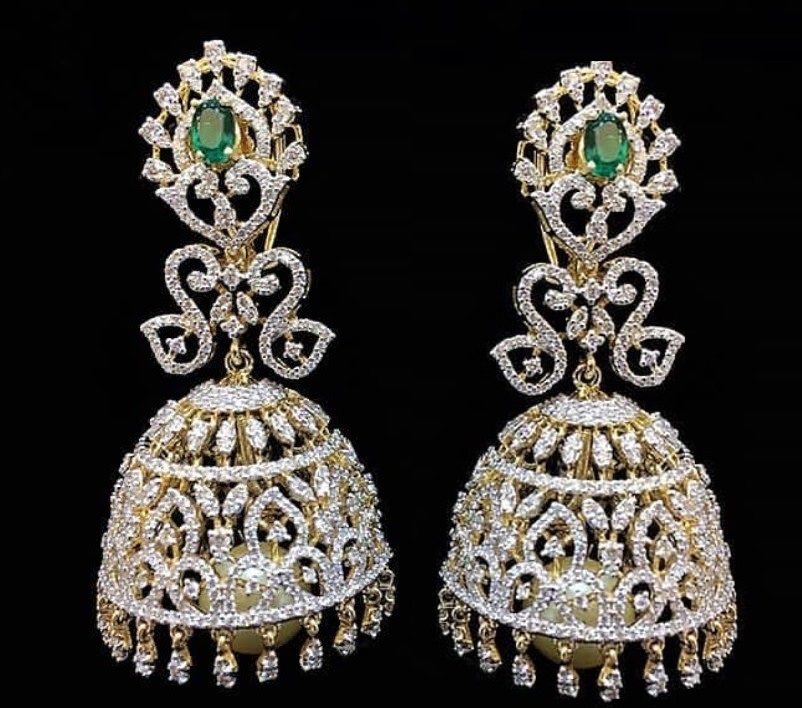 Jaw dropping diamond jhumkas with lotus cut and a pretty emerald drop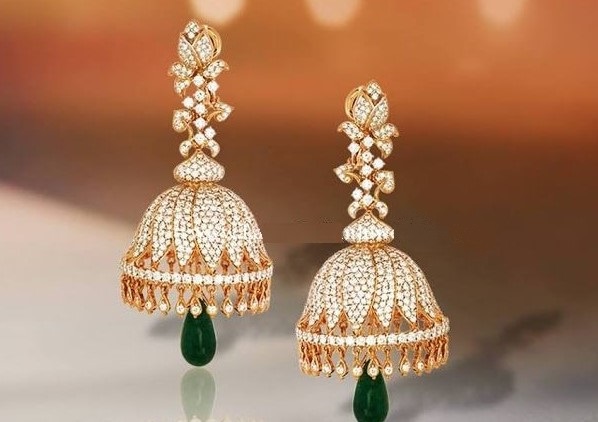 Stunning chandbali style long diamond jhumkas with swaying south sea pearls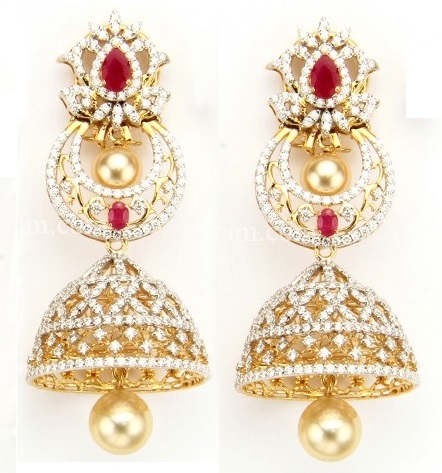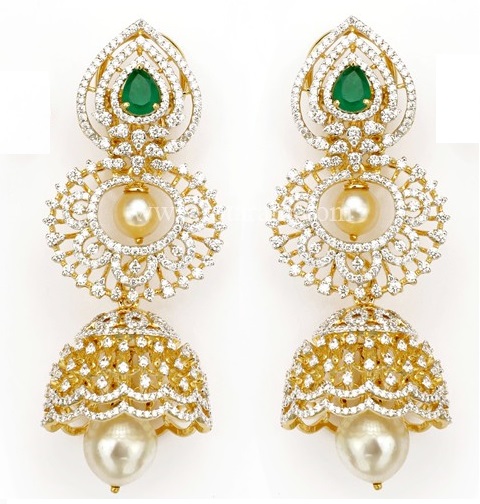 Close setting adorable diamond jhumkas that is trending lately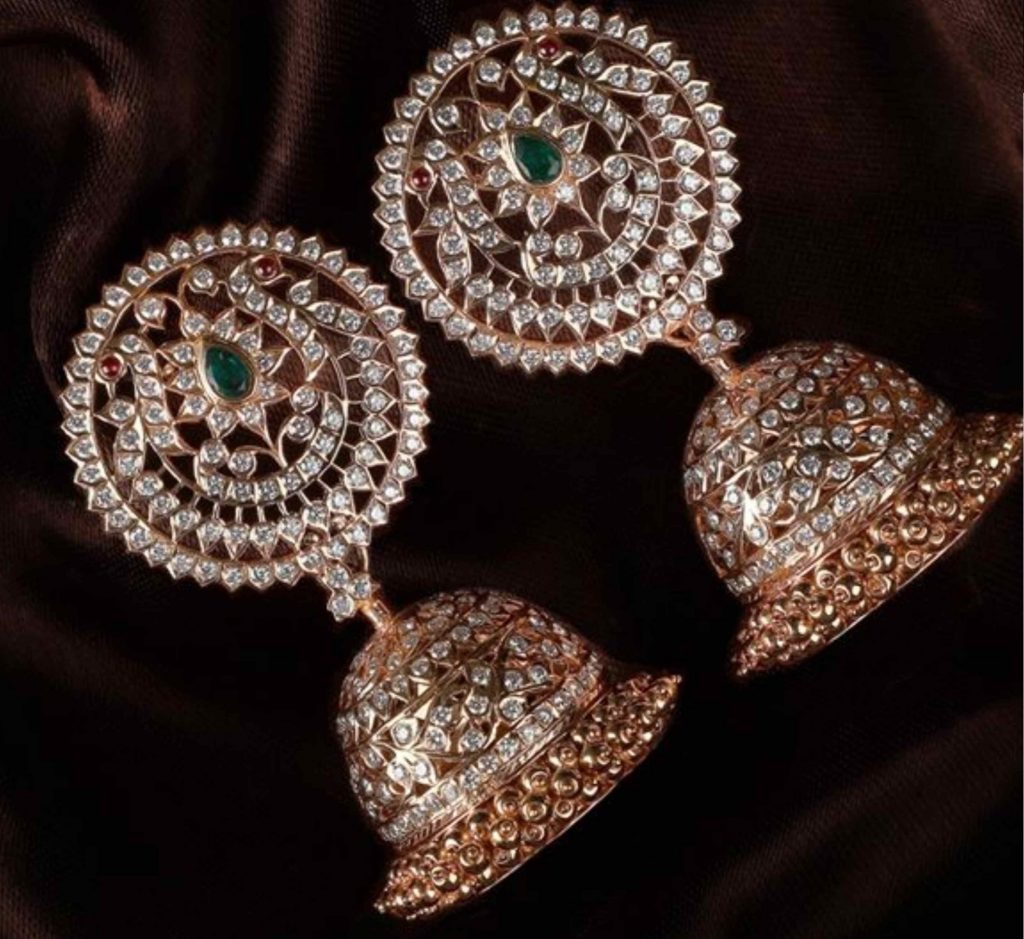 Recently Revathi Nikhil Kumarswamy emabraced this style for her engagement and wedding and it looked overwhelming on the eyeful bride.
Admirable diamond jhumkas with more of gold and touch of rhodium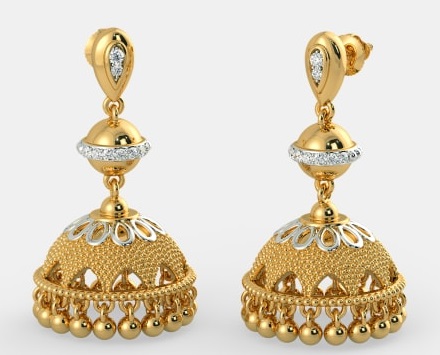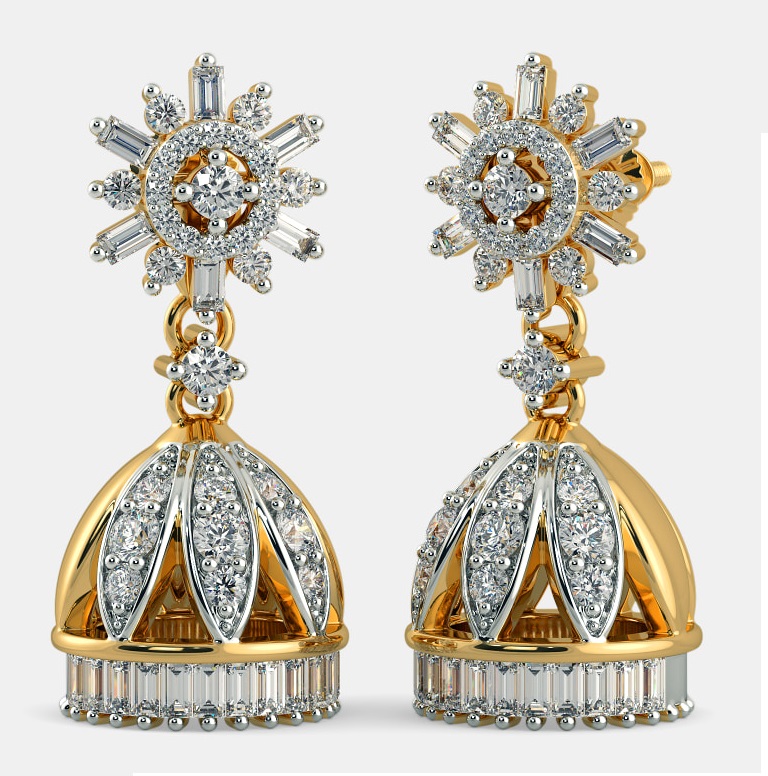 Extravagant layered diamond jhumkas that looks so regal!