Of late multi layered necklaces is trending so much. And when it comes to wedding jewelry, that's one trend that seem to last through years. Many brides layer it up by combining different necklaces, whereas some of them go for a single stunning layered necklace. Just imagine you wearing a neck full of layered jewellery or a rani haar on your wedding day and everyone stops & only gazes you? Isn't that exactly the thing you want on your day!
The way you style yourself with jewellery could make or break the look. So, when you layer it up, be careful that you choose the right jewelry that matches with each other. Your wedding day is the perfect event to go all out with your love for jewellery and look like royalty with layered necklaces.
It is a hot tend that brides, models and actresses seem to flaunt this season. Here are a few brides giving you major inspiration! Have a glimpse of these resplendent ornaments.
The Satladas
The Satlada is a huge hit these days and a customary favorite when it comes to wedding jewelry. As the names hints, Satlada means seven rows (Sat-lada: 7 rows) which is popular in pearls and available in several designs. Also we have 'Panch Lada' which is also popular (5 stringed) and few brides go for three stringed jewel. Have a look at these breathtaking designs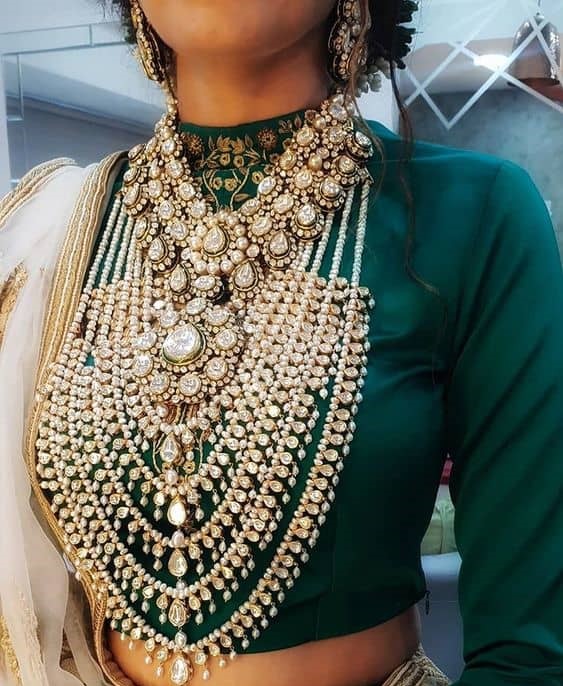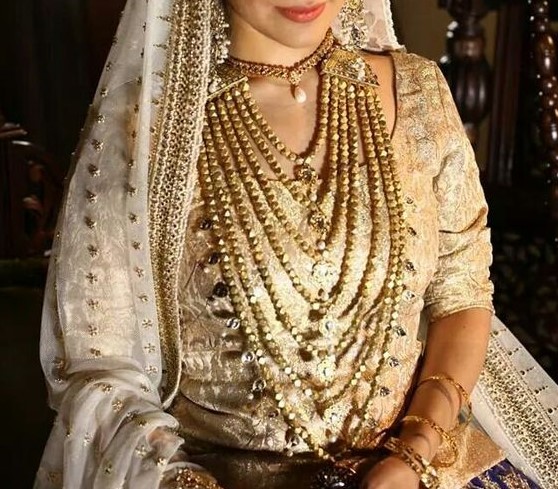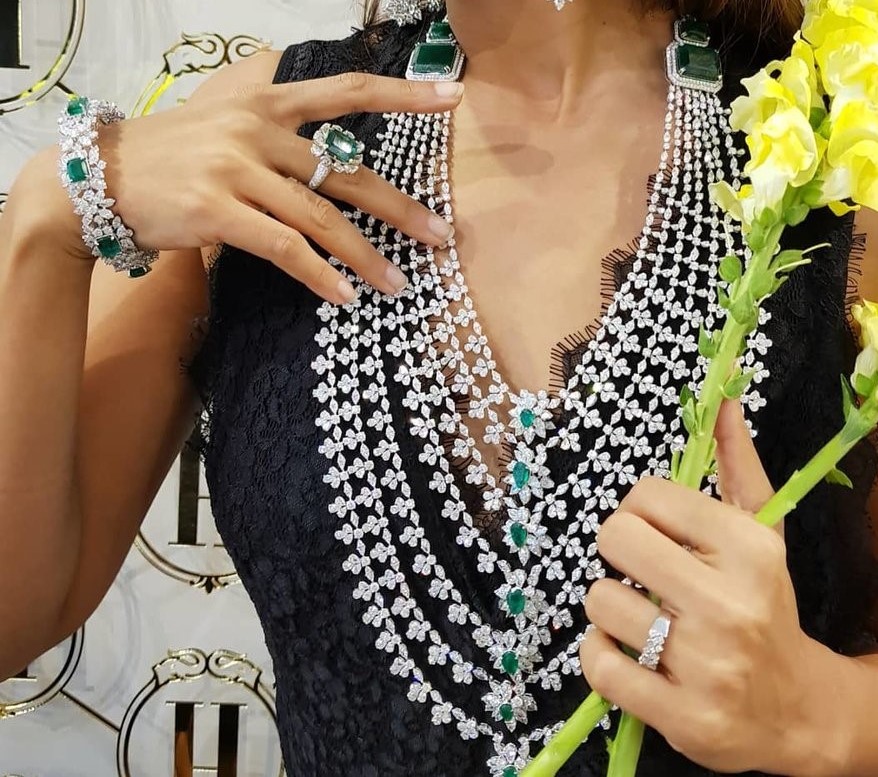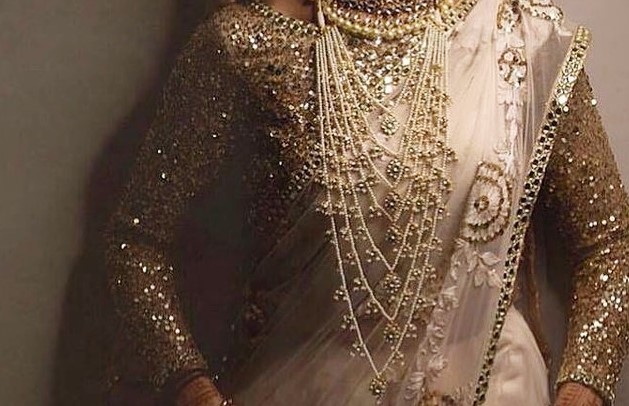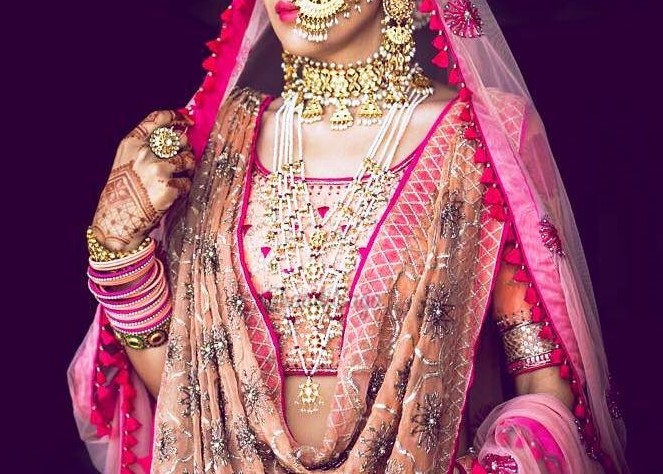 Polki Layered Necklace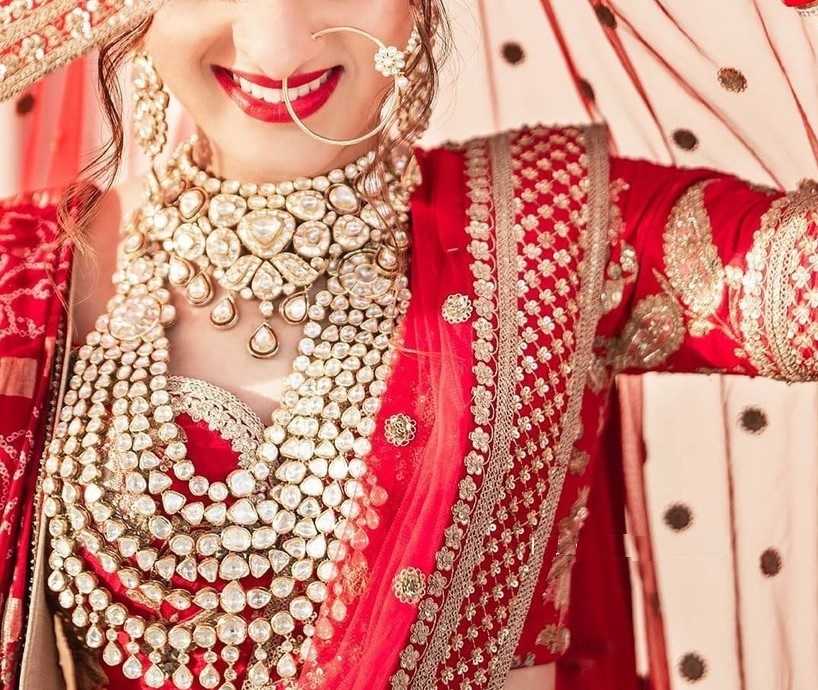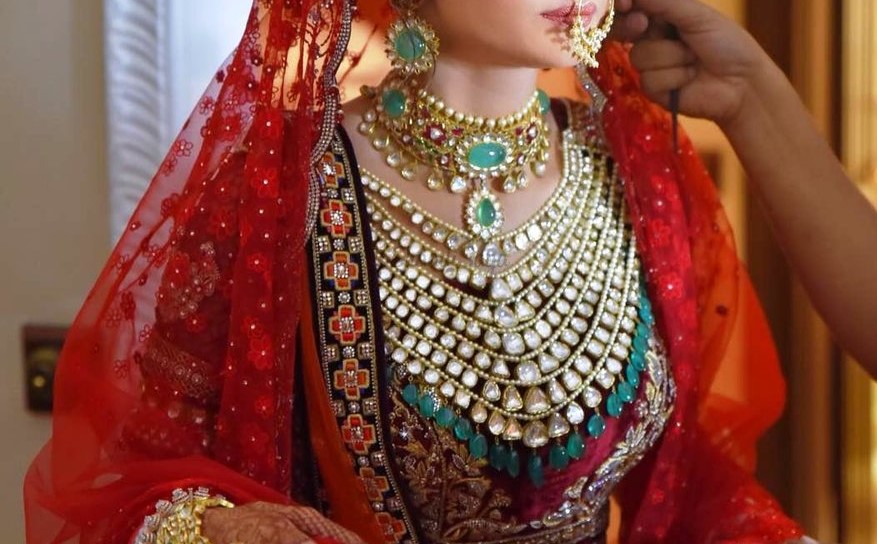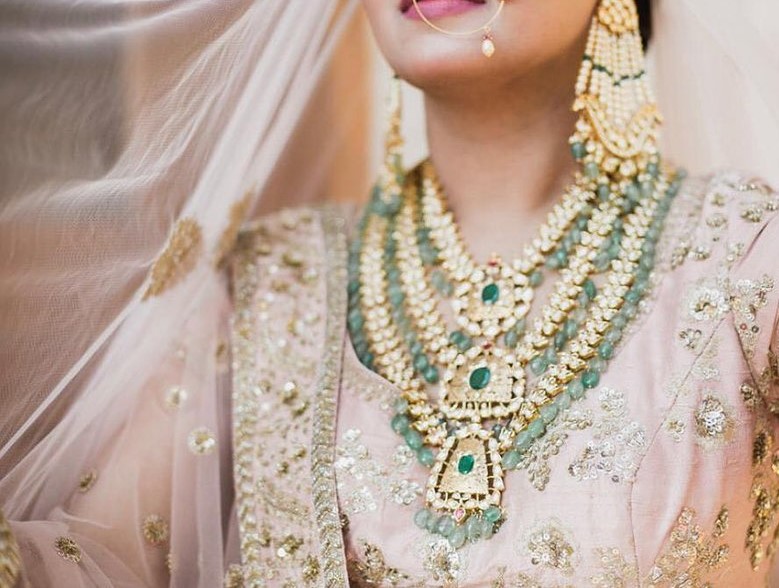 Layering up all Gold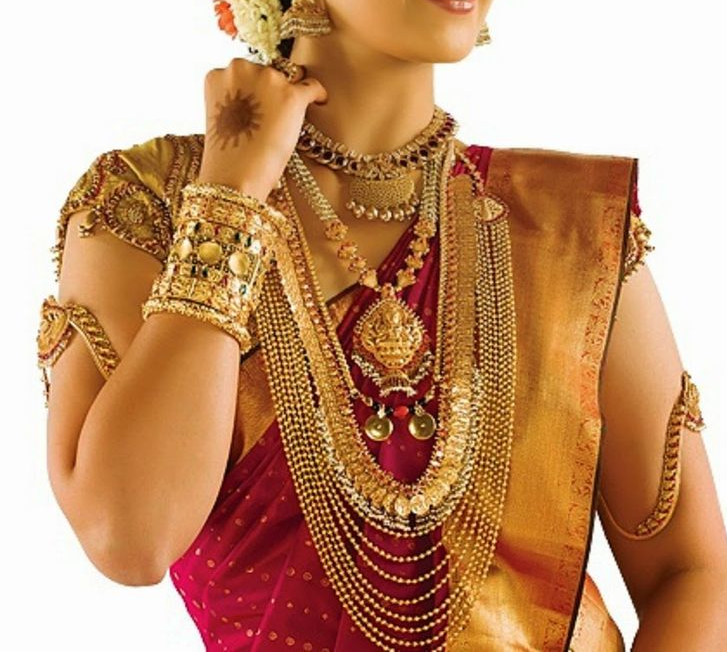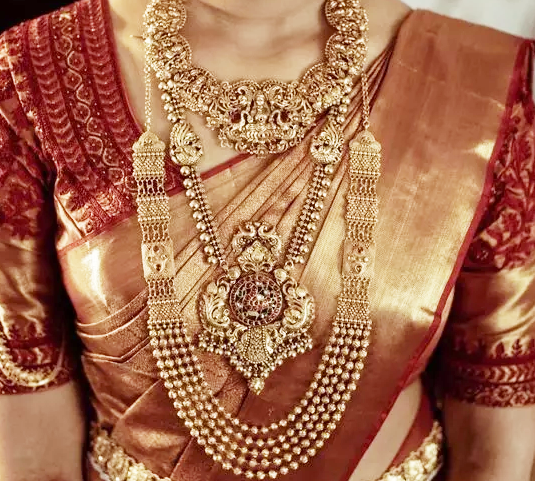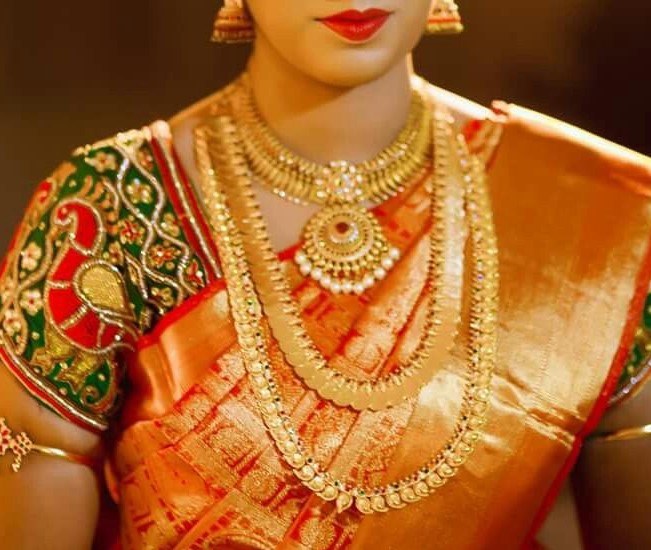 The Lovely Pellet Haars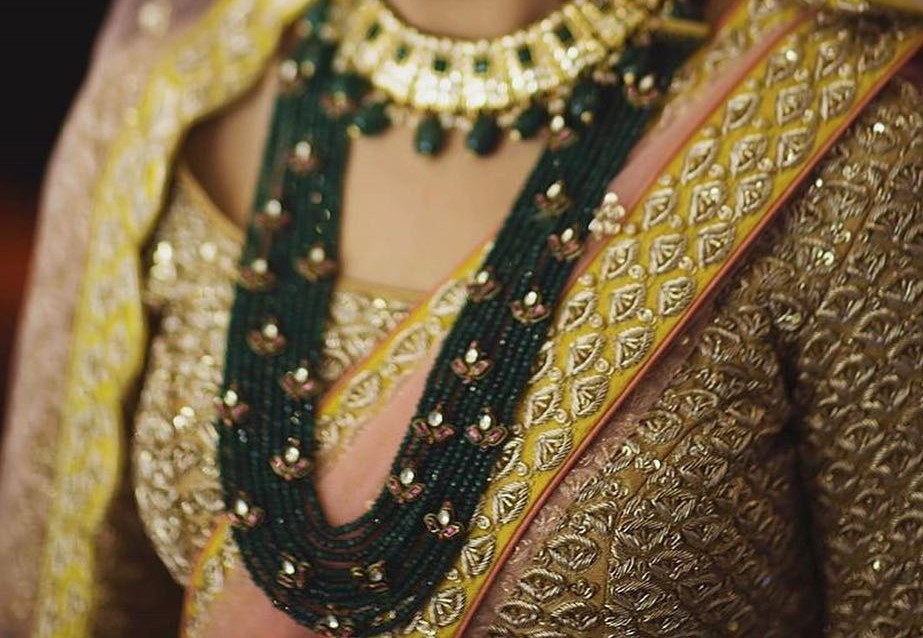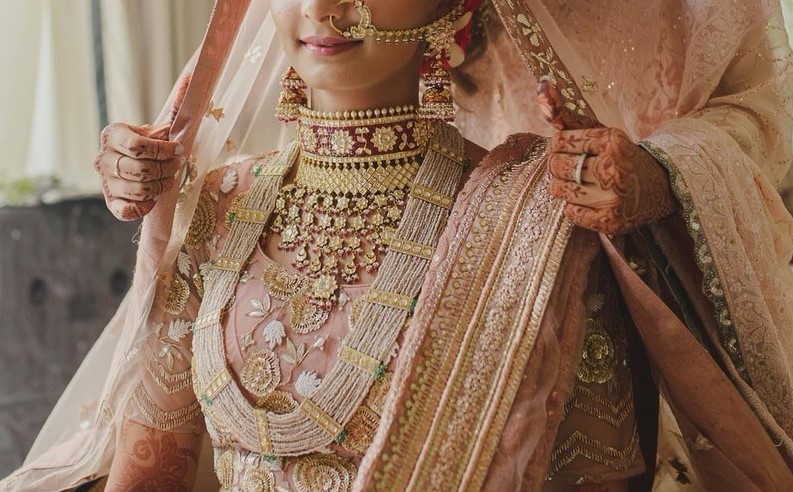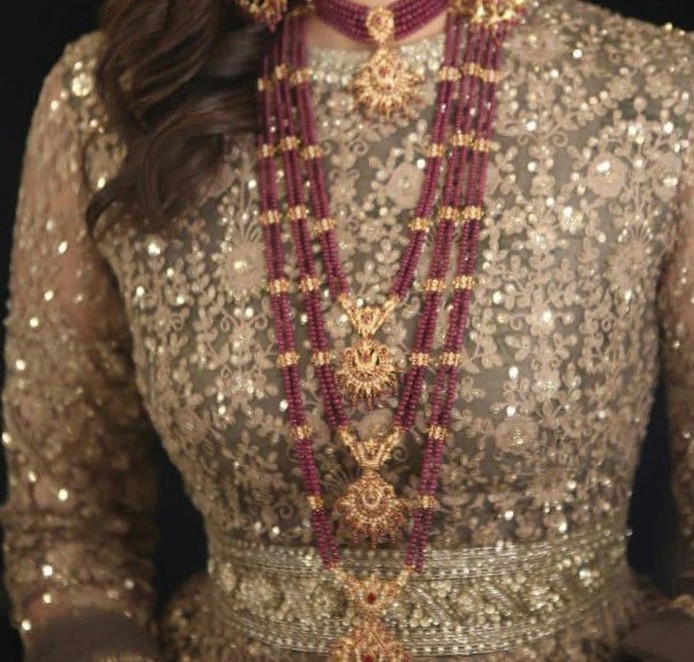 Inspired by Celebrities Weddings