Vj Mahalakshmi and Ravindran marriage has become one of the most talked about wedding of the town due to the huge age gap between the couple. Its not just the age which is being talked about, the wrong pairing is also making people troll the couple, though the couple are least bothered about it. Mahalakshmi is a popular Tamil small screen actor, while Ravindran is a well known producer. The wedding was a small key affair and held at Tirupathi with only the family and immediate friends present at the event. Ravindran, now called as FATMAN is very happy to have Mahalakshmi in his life and his post says it all. He wrote in a light-hearted tone, "People say it will be great to find a girl who looks like 'Mahalakshmi', but what if you get Mahalakshmi herself? Coming soon live in FAT MAN FACTS. Kutty story with my pondatiiiii (Sic)." Well, there is more to talk about the couple bur for now, let us have a look at Mahalakshmi 's wedding jewellery!
Mahalakhmi Ravindran Wedding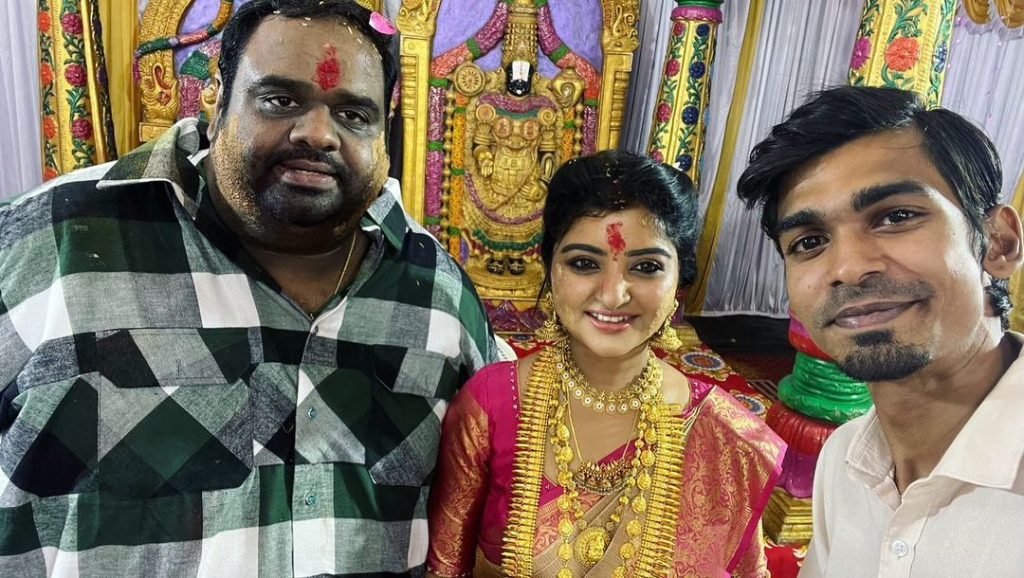 In this pic, Mahalakshmi is seen in heavy gold jewellery. Her jewellery includes short Bottu Mala Necklace, chain with Kokkethathi style pendant, Temple Hara, long Lakshmi motif coins necklace and long and broad Mullamottu mala (Mallige moggu mala).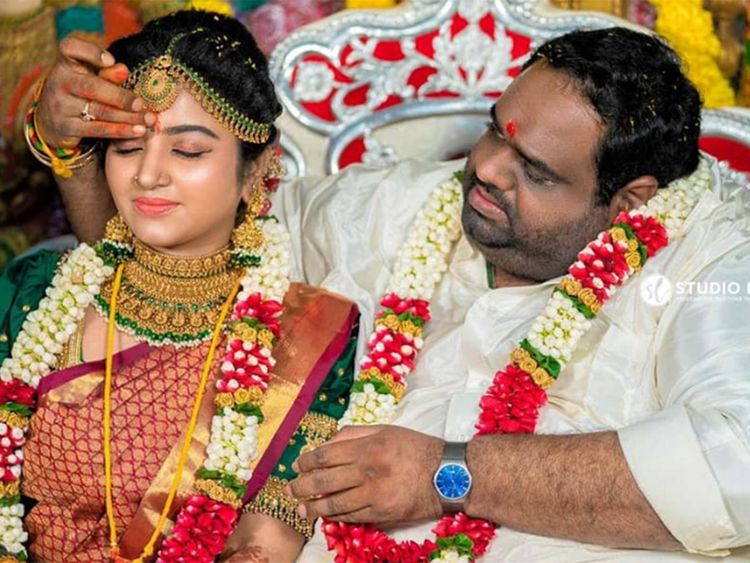 In this wedding pic, Mahalakshmi can be seen in broad choker necklace with emerald and pearl drops. She has worn matching jhumkas, matha patti and even hip chain with similar pattern.
More pics from Mahalakshmi Ravindran wedding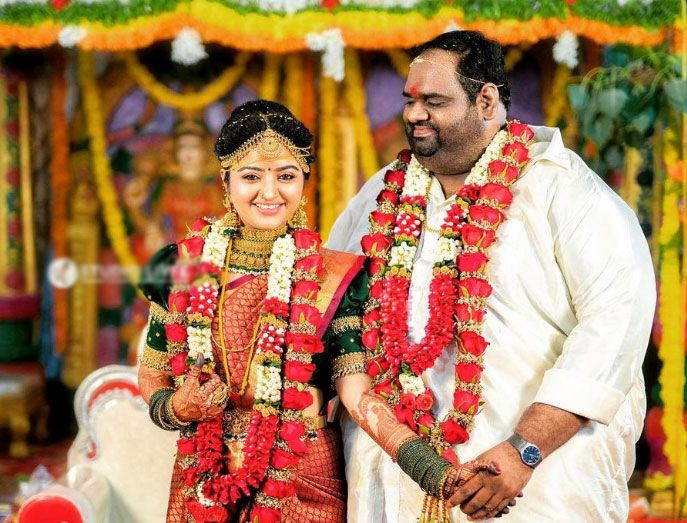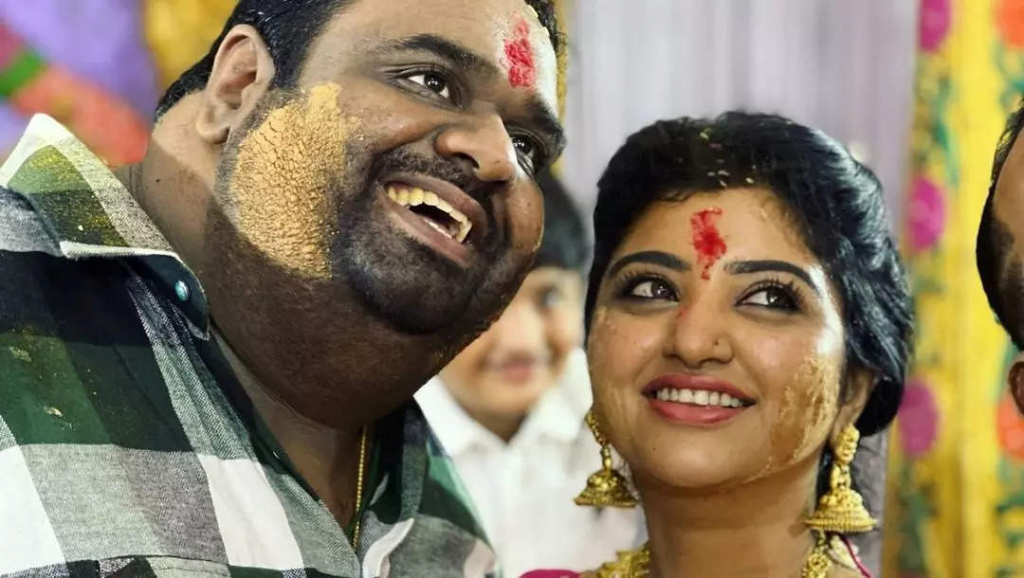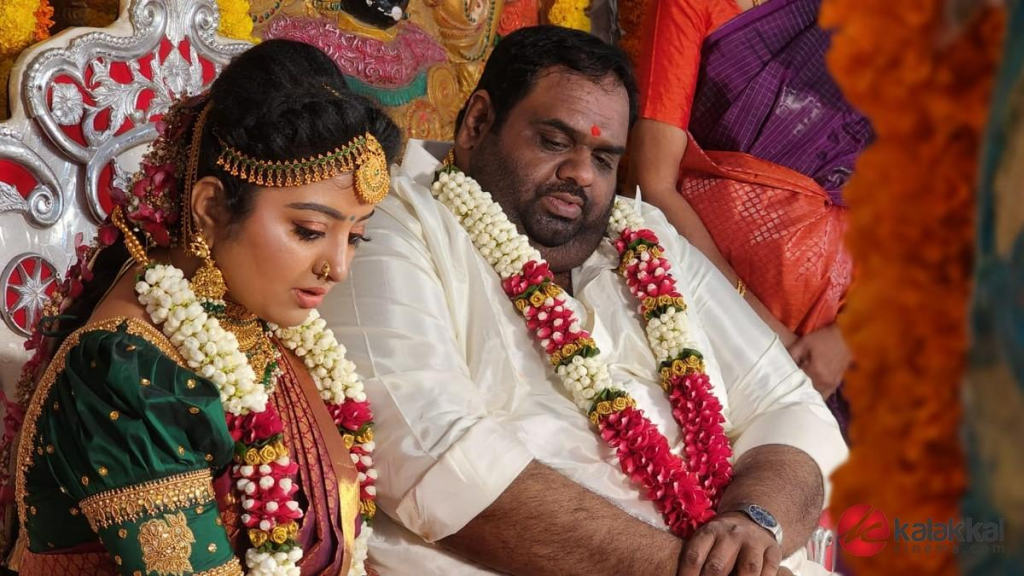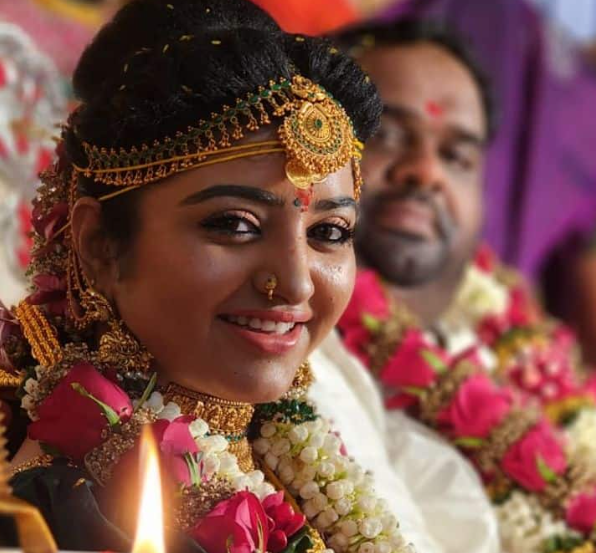 Mahalakshmi is a divorcee and already has a son from her previous marriage to Anil. Even for Ravindran, this is his second marriage. But both of them have moved on from their previous relationships and look happy together now. We wish them a good life together ahead!