Pearls are unique among gemstones, since they are not mined but obtained from the depths of sea. Pearls are organic gemstones which form inside a living pearl-producing mollusk. This makes pearl very precious in jewellery making. Pearls are used in other accessories like clutches, dresses and more, but they are not the expensive ones, but the synthetic or artificial ones which are used to create the look of actual pearls.
Pearl necklaces are available in plenty of designs. They are liked as pendants, simple chokers and long ones as well. Check out some popular pearl necklace types that are widely used.
Traditional Long Pearl Hara (Necklace)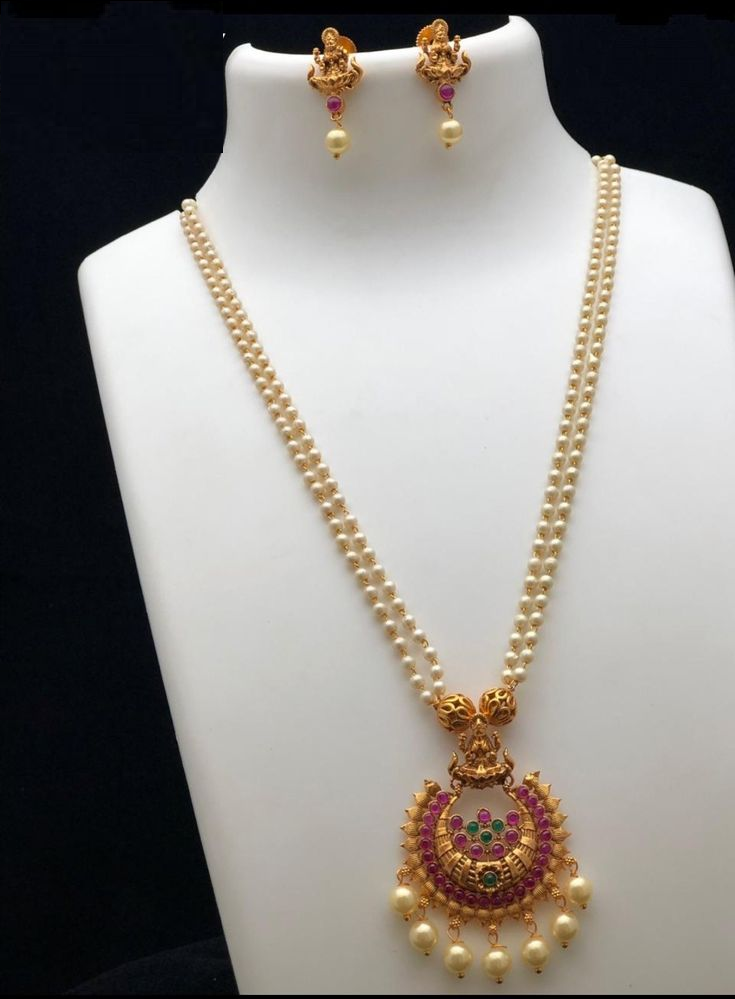 This traditional pearl jewellery were most common back then and are still a favourite one amongst many for their traditional look.
Check out more Traditional Antique Pearl Necklace Designs In Gold here.
Multilayer Pearl Necklace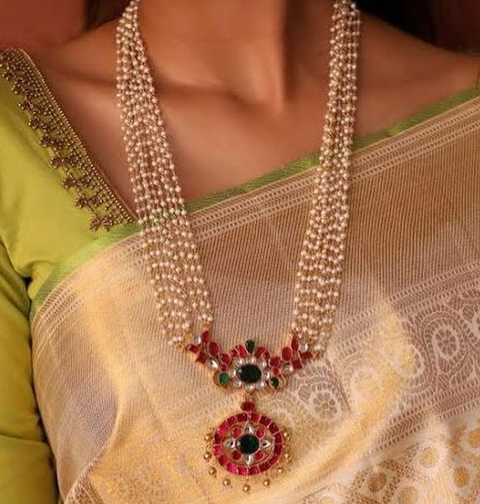 Lot of small pearls are knotted using gold string to give this extraordinary jewellery piece, which looks great on saree. The necklace looks good even without a pendant.
Simple Pearl Necklace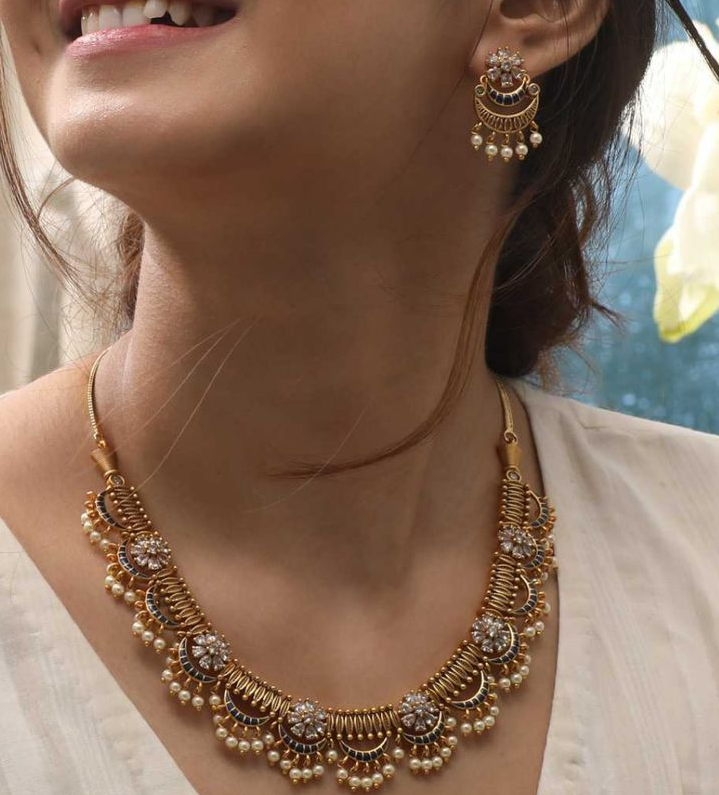 While there are innumerable simple necklace designs that are available in gold, a few pearls in them would make it look great. There are many such pearl necklaces available nowadays.
Large Pearl Necklace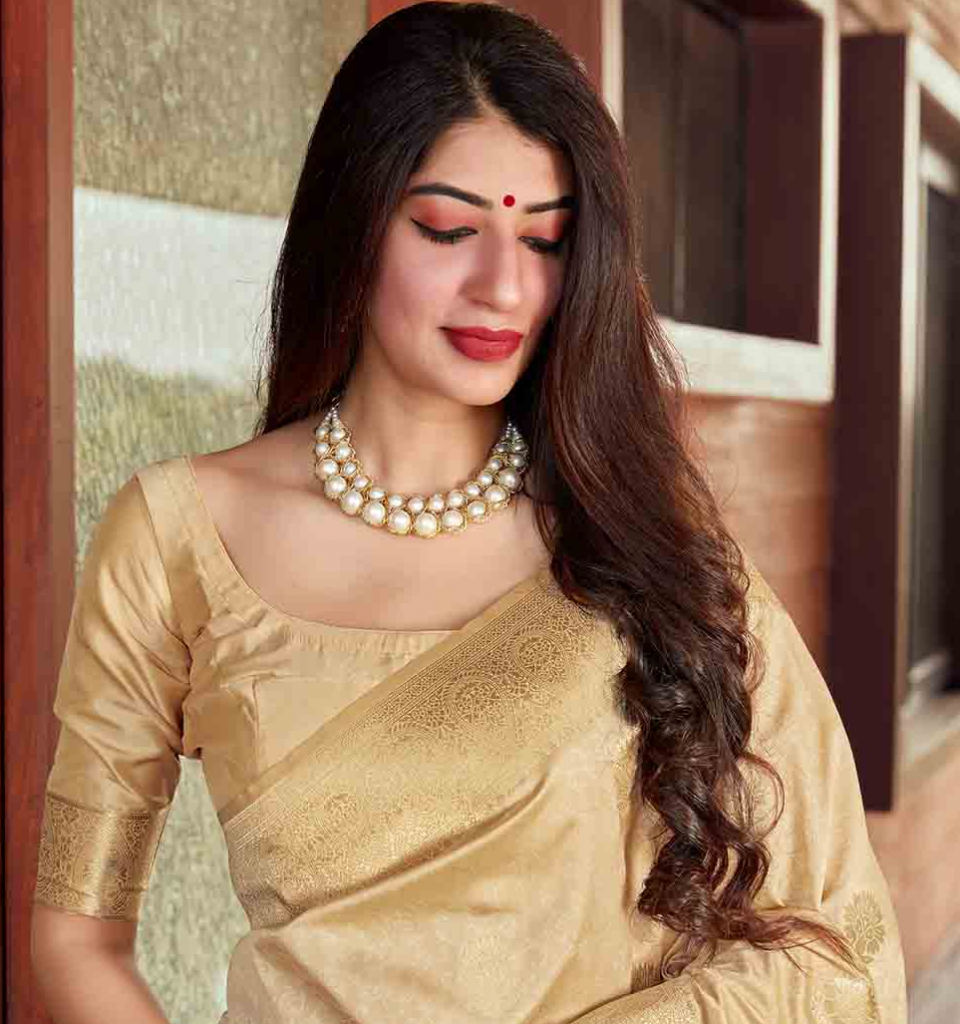 We have seen small sized pearls, rice grain shaped pearls, medium sized pearls as well. How about extra large pearls? Well, they definitely stand out!
Guttapusalu Pearl Necklace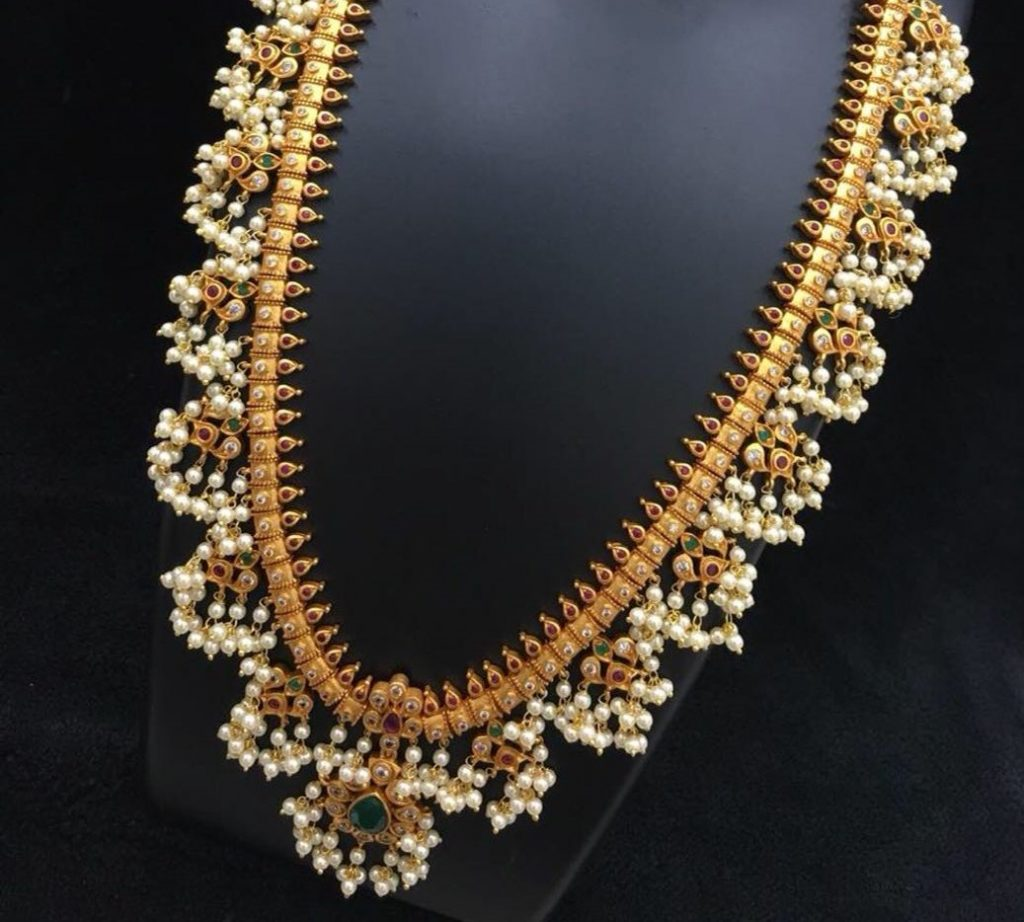 Guttapusalu is a traditional South Indian jewellery, mostly originated from the state of Andhra Pradesh and hence mostly worn by women belonging to that region, though they are widely worn by women across India nowadays. Pusalu means "beads" and gutta means "a shoal of small fish". The necklace is named so because it is fringed with bunches of small pearls resembling "a shoal of small fish" (gutta).
Click here for more Guttapusalu Long Necklace Designs
Click here for Guttapusalu Short Necklace Designs
You may also like similar Pearl Bunch Necklace Designs
Antique Pearl Choker Necklace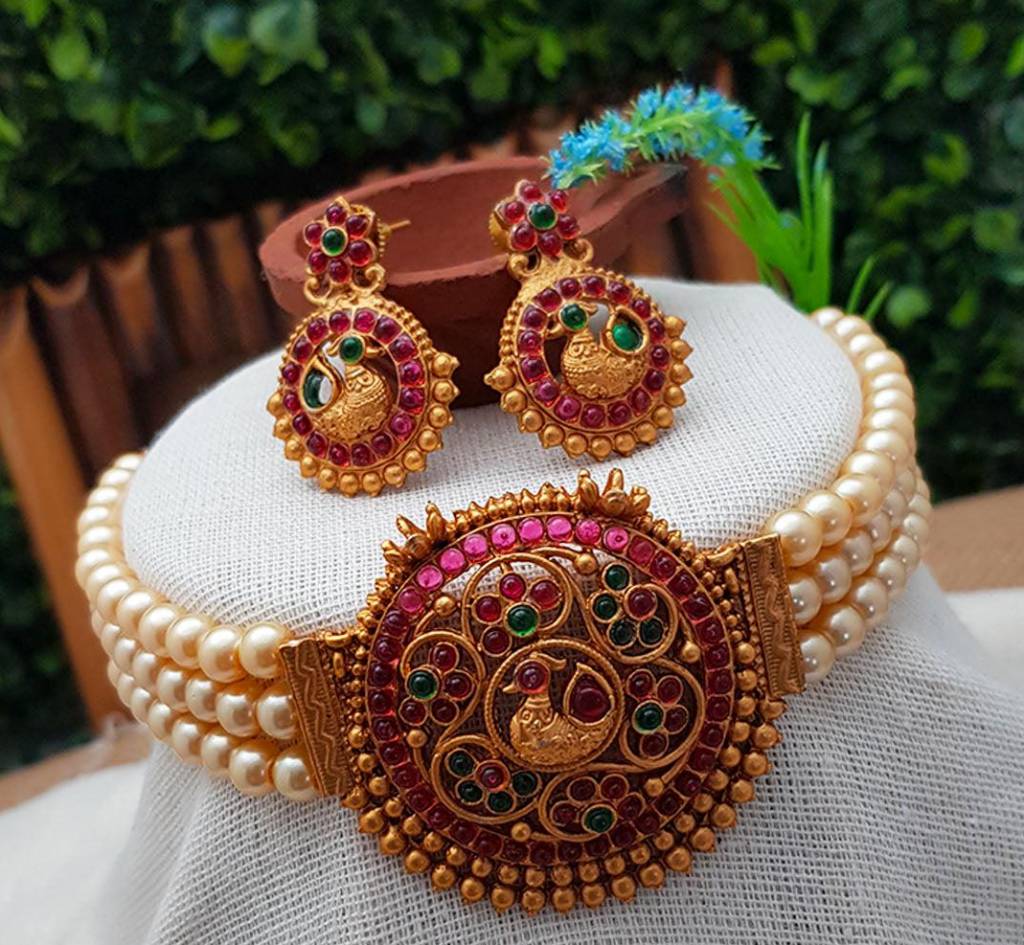 Choker pearl necklaces are trending of late. These choker necklaces usually have two to three lines of medium sized pearls with a pendant, which can either be a gemstone pendant, an antique one or a designer one. Pearl choker with antique pendant are the most opted ones.
Click here for more Pearl Choker Necklace Designs
Freshwater Floating Illusion Pearl Necklace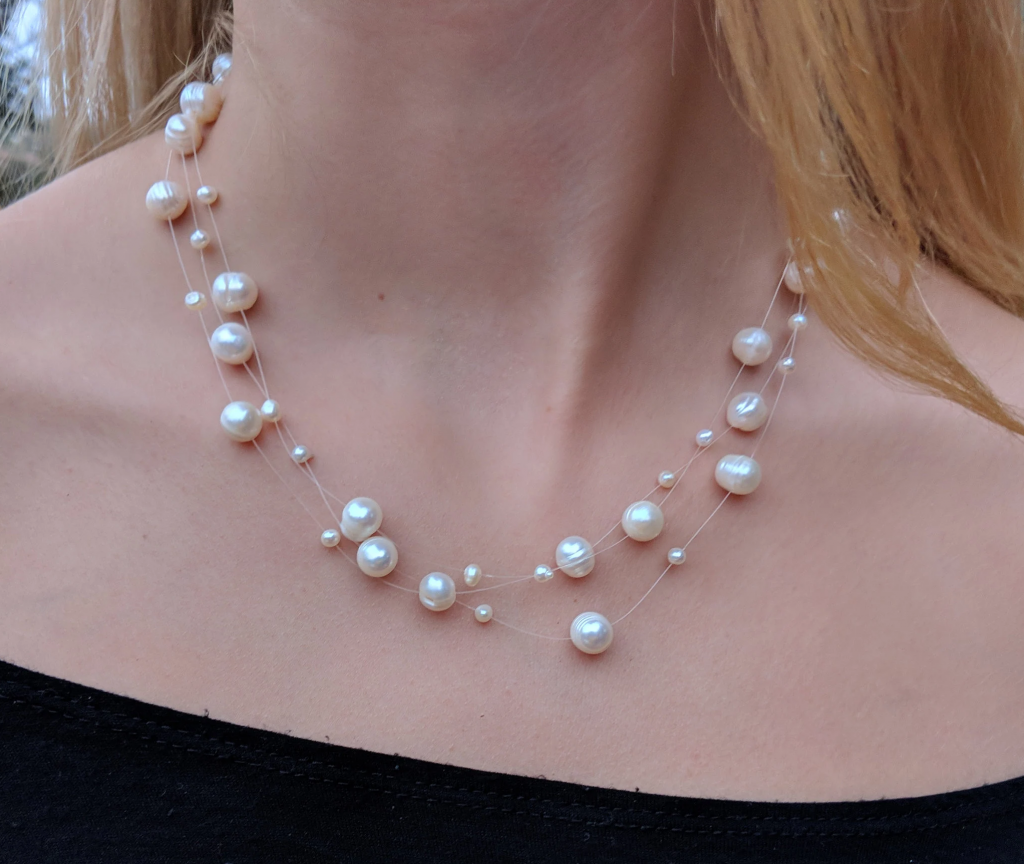 The floating pearl necklace as the name suggests gives the illusion of pearls suspended around your neck but in reality it the pearls are held by gold or clear synthetic cord. This neckpiece looks great on casual or western wear.
Single Floating Pearl Necklace
A single pearl with simple thin gold chain looks very cute and suits any attire.
Pearl Paanch Lada Haar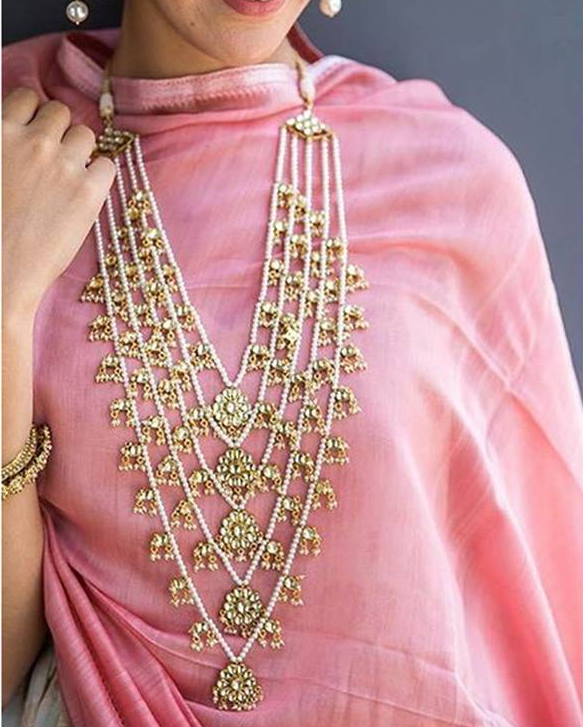 The lada haar are available in 5 strands, 7 strands and 9 strands usually and pearls are used in the chain line along with small dangling motifs distances apart. This bridal piece of jewellery is very common in North India.
Check out more Lada Haar designs here.