Spandana Vijay Raghavendra's demise has come as a big shock to the Kannada industry. Spandana, who was a great motivation to her husband Vijay Raghavendra was holidaying in Thailand when the tragic incident happened. Spandana was a simple and a lovable lady, who followed a traditional lifestyle. She was usually seen in traditional attires, mostly sarees for many events. She was a jewellery lover as well. Her traditional look was appreciated and loved by all her fans. As her name says, Spandana will remain as a true inspiration for all younger generations forever.
Spandana Vijay Raghavendra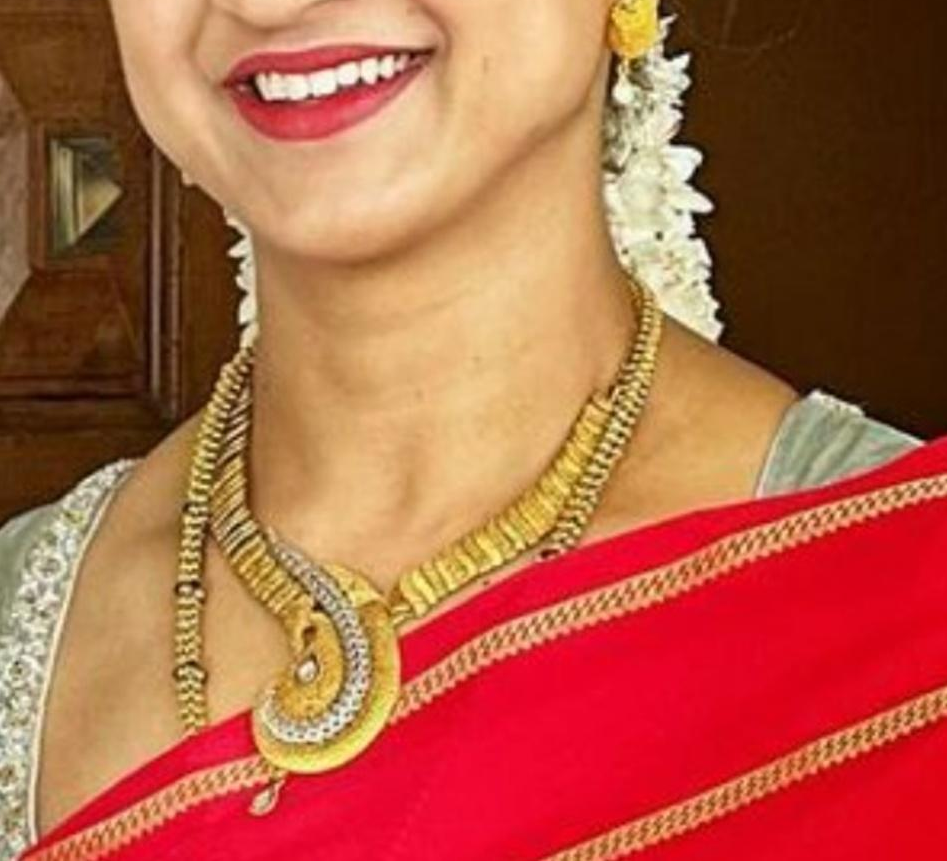 (Above pics) Spandana with husband Vijay Raghavendra during happy times. Spandana can be seen posing in traditional saree with beautiful jewellery pieces. From chokers to long haar, Spandana loved all types of gold jewellery.