Wedding is an important day for the bride and groom. Besides being a formal way to mark the union of two people, weddings can be a lot of fun too. To make this special day more special, the bride and groom always chose the best.
Bangles are of utmost importance in a wedding. Some bangles are passed on from one generation to another as heirlooms during weddings. Bangles that are passed on as heirlooms are precious. There are many other bangles that are not made of gold yet important part in wedding ceremony
Wedding Bangles in South India
Green is the most important wedding color down South. Brides are supposed to wear green glass bangles and green saree for their wedding. There are cultures that even opt for other colors, but green is considered to be more auspicious.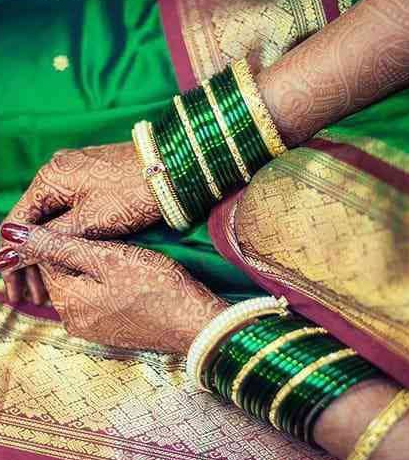 Wedding Bangles in North India
Red is the color of marriage in North India. North Indians opt for red lehengas and sarees for weddings. Hence their wedding bangles are also red. From red sindhoor to red lehengas and chooras, the bride decks up herself in all red for the wedding.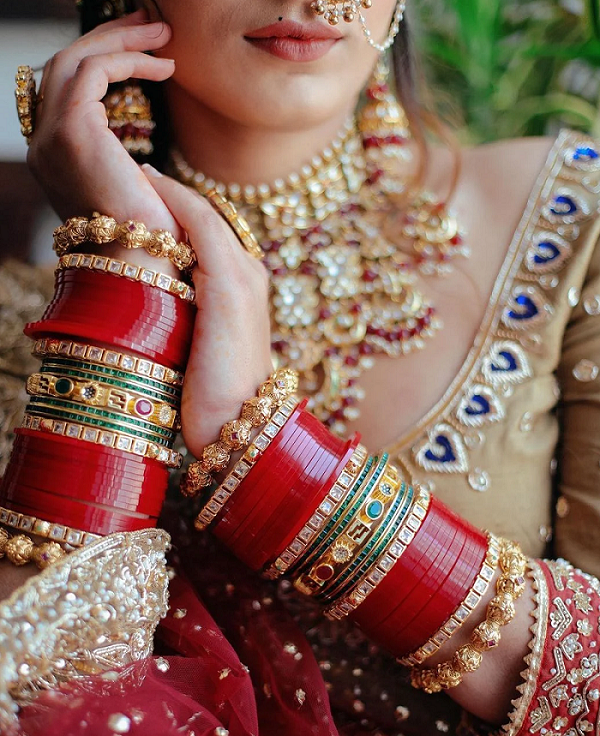 Wedding Bangles in Gold
Gold bangles are also an integral part of wedding jewellery. Along with traditional bangles, gold bangles are also worn by the bride on her wedding day. While some people may not opt for any gold bangles, majority of people do wear gold bangles on their big day. So, what kind of gold bangles are preferred for wedding, depends on one's personal choice.
There are many types of traditional bangles like solid bangles, patli, pacheli, pichodi, tode bangles, karimani bangles, kasu bangles and more. Read in detail about different types of gold bangles.
Know more about all types of bangles here:
Bangles By Trend
Latest Gold Bangles Designs 2023
Types Of Gold Bangles
Latest Gold Bangles Design 2023
Gold Bangles By Design
Latest Gold Bangles Design 2023
Gold Bangles By Weight
Latest Gold Bangles Design 2023
Gold Bangles For Baby
Latest Gold Bangles Design 2023
Bracelet Bangles
Latest Gold Bangles Design 2023
You may buy your favourite wedding bangles here: