Fashion trends are always stirring and transmuting. Previously ladies used to wear bangles. Later bangles transformed and bracelets became popular. And now it's the time for Kadas! These look very beautiful and trendy. At the same time, they look very grand and make you feel regal.
Gold Kadas are also liked by men and is the best gift you can present your husband or brother. Also, bridegrooms are presented kadas by bride's parents as a symbol of welcoming new relationship. At the same time, wishing good luck.
See latest Kada designs which you would like to add to your jewelry assets
1.Broad gold Kada with stunning gold carvings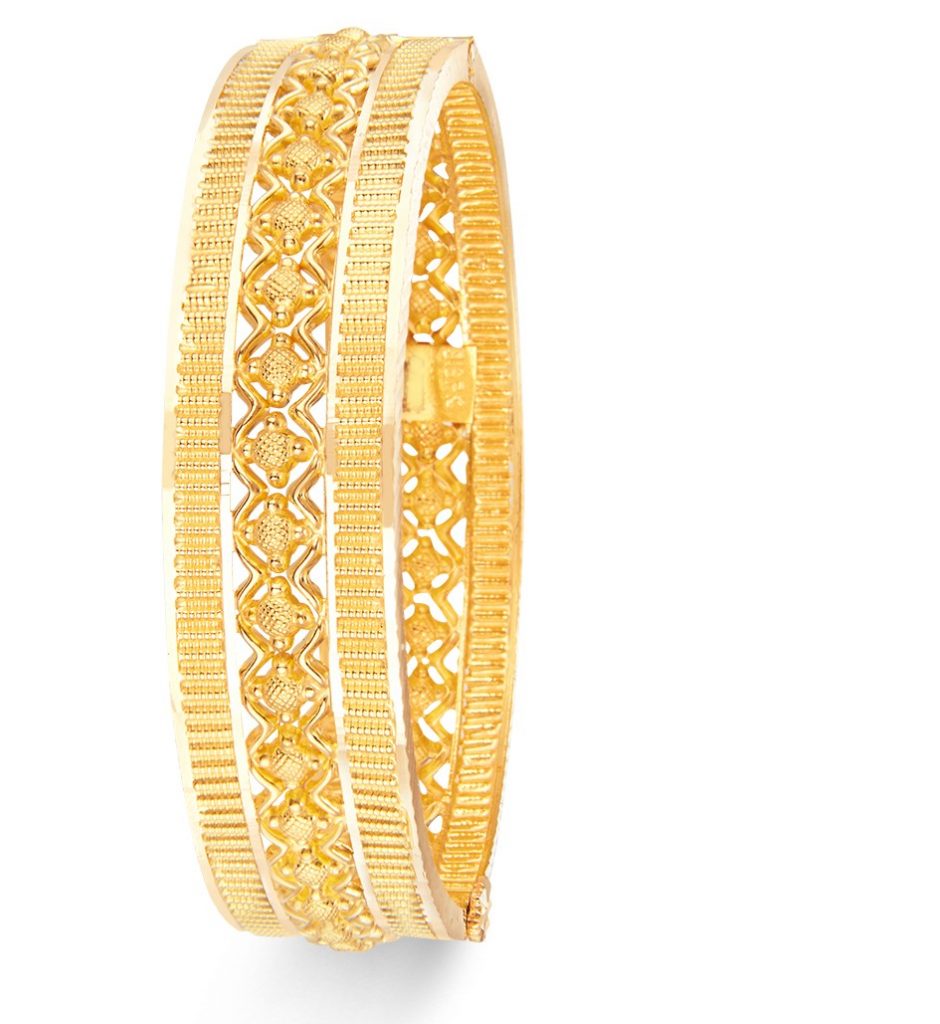 Beautiful broad 22k gold Kada with intricate design which is a masterpiece carved in light weight gold film. This looks very grand and can be matched with other thin gold bangles
2. Stoned Gold Kadas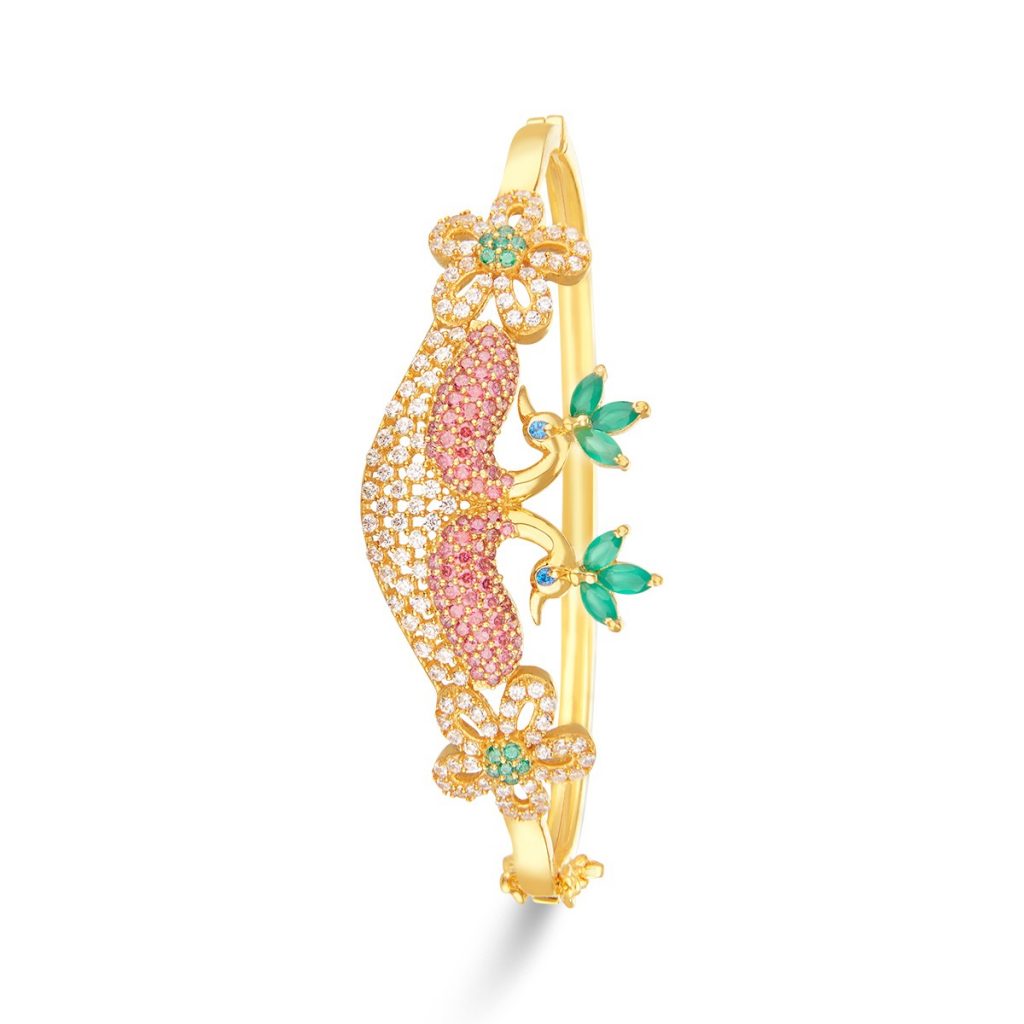 Magnificient peacock styled kada embedded with precious stones – diamonds, rubies and emerald which looks classy. If you want to try something different, wear this on a gown. Here traditional design meets modern outfit and you may be a fashion diva!
Dazzling gold Kada with gorgeous marquise cut pink stones embedded in rhombus carvings. Sparkling white stones on either side gives an amazing look. Moreover, this ornament looks very modish and can go well with modern attire.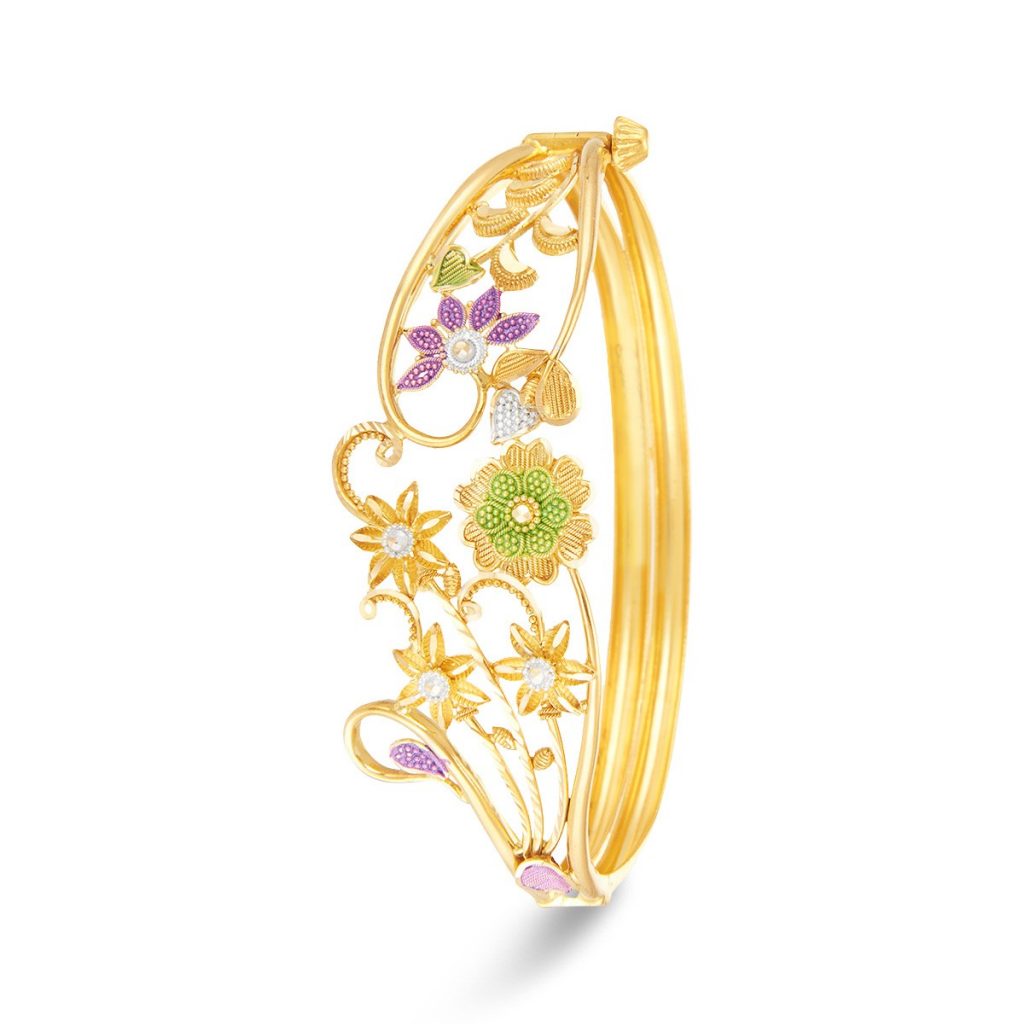 Very fashionable Kada which is having floral pattern in a stylish design. Colored enamel on these florets adds to its modernity. Unique in its style, a very beautiful design!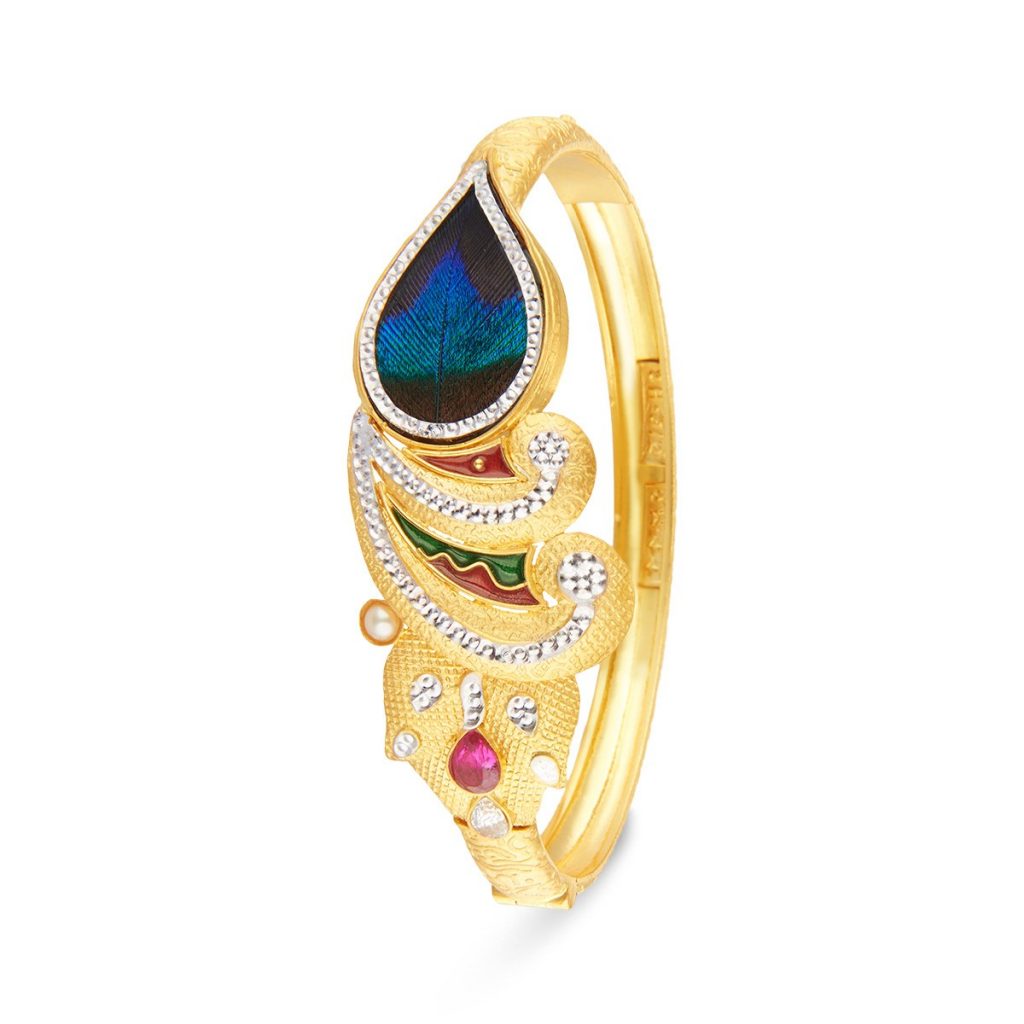 Contemporary gold Kada with vibrant colors is an eye candy! The pear shaped peacock colored enamel is very unique. Further, white stones and enamel design makes the ornament dazzling.
3. Traditional gold Kadas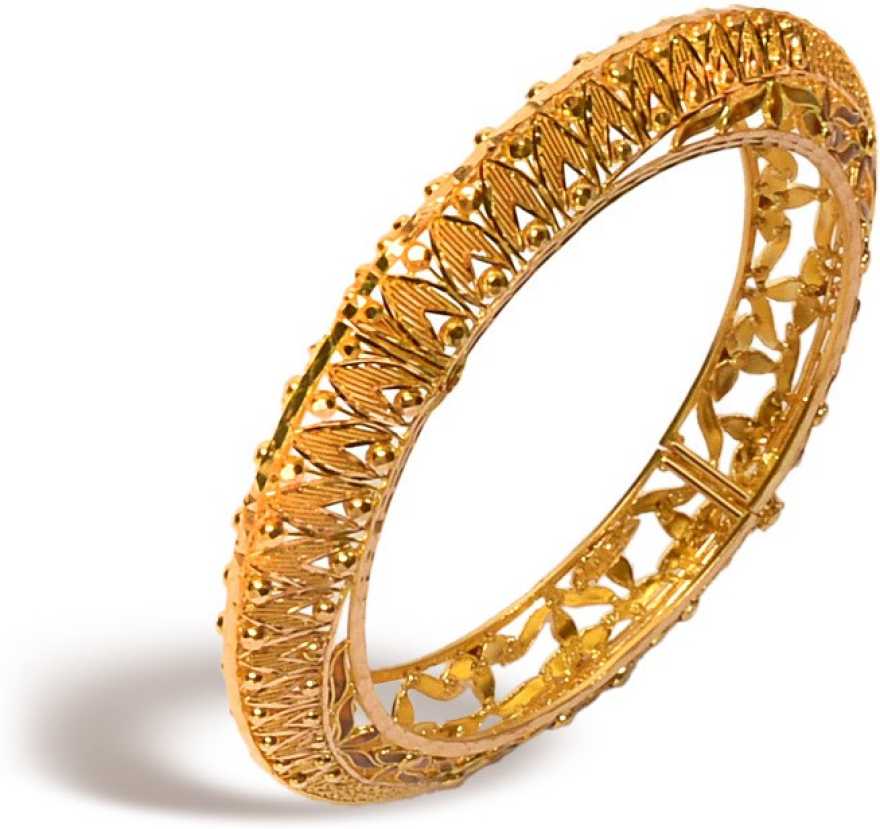 Traditional looking gold kada with adjustable screw which is very easy to maintain and goes well with most of the traditional attire. In fact, this design never goes out of style!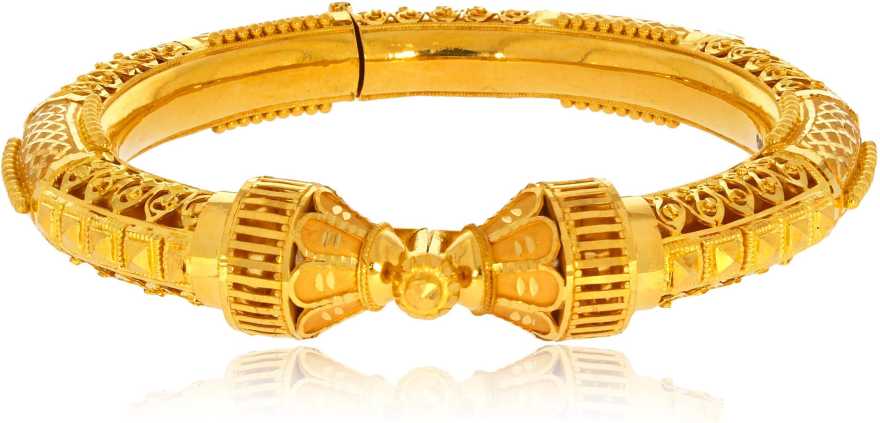 Bangle fashioned gold kada in plain gold with screw and tapering design in between looks beautiful. If you like 'all gold' this one can be your pick!
4. Floral pattern gold Kadas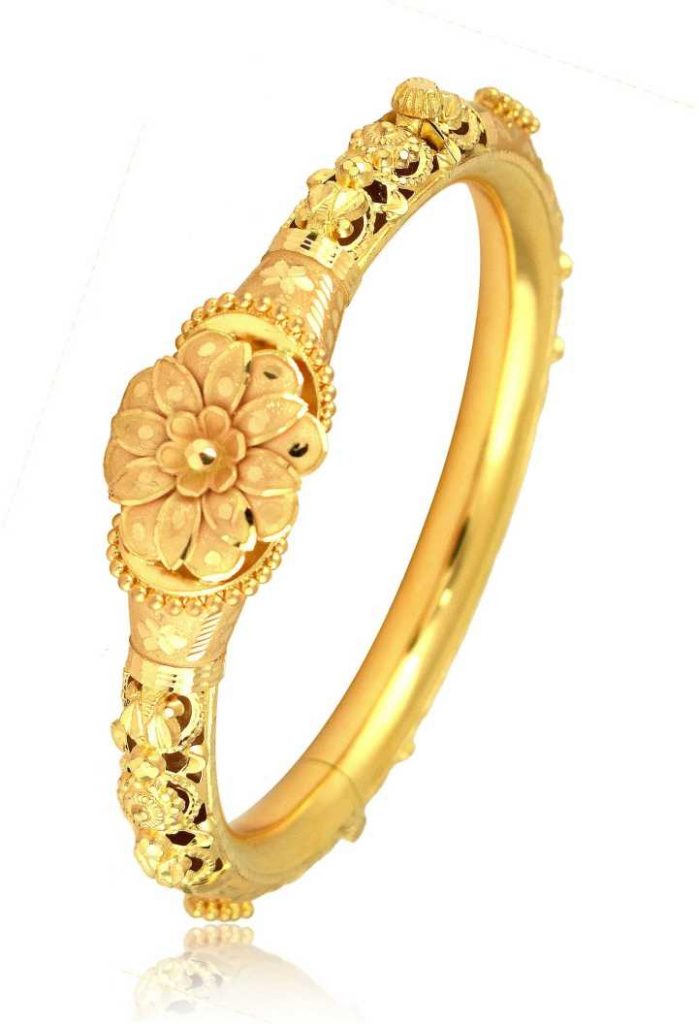 Good looking floral pattern gold Kada having heavy design on one side and plain on the other side. You can get this of perfect size and this looks beautiful like a wrist watch!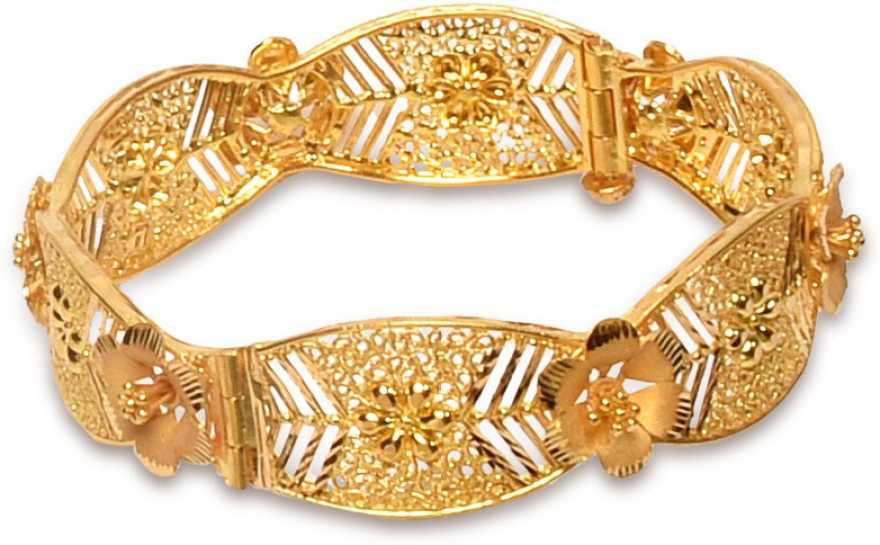 Curvy pattern gold Kada which beautiful carvings and golden florets in between. This is a pretty pattern which can be matched with any kind of attire.
6. Geometric pattern gold Kada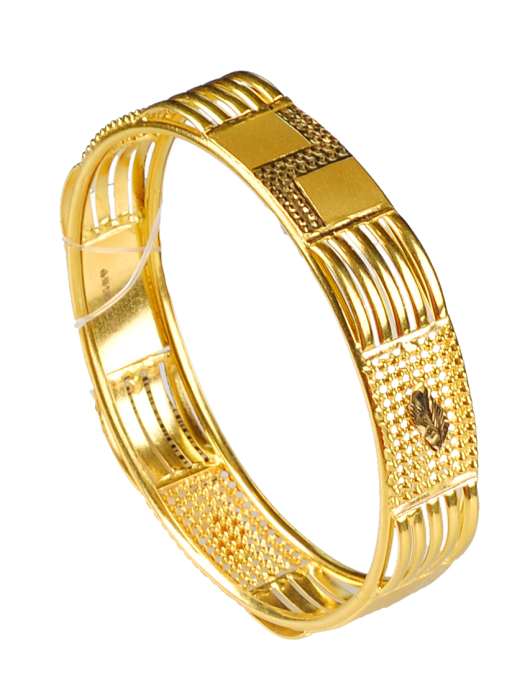 Stylish gold Kada with geometric pattern that looks very decent and lovely. Gold beads are arranged in mesh pattern. The interlacing gold stripes connecting square pattern gives a clad look.
7. Kundan and Enamel gold Kada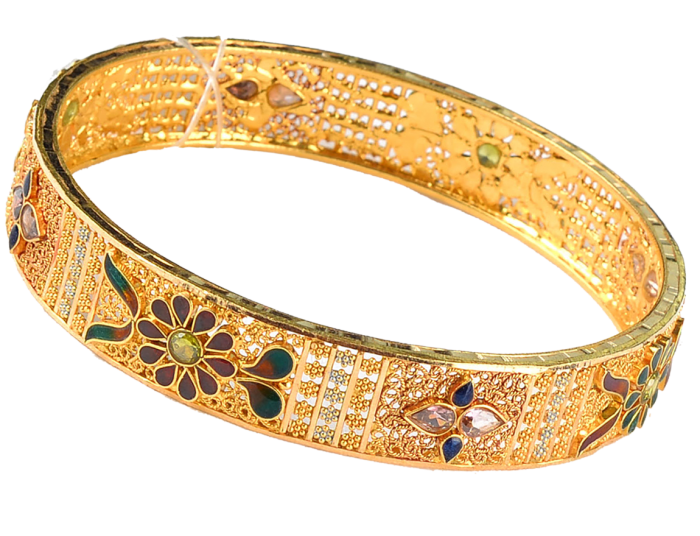 This beautiful combination of kundan and enamel kada looks very grand. Further this design has beautifully placed alternating kundan work and enamel work that looks splendid.