The state of Maharashtra is popular for its unique jewellery and Kolhapuri Saaj is also one among them. Kolhapur is a historic and ancient holy city situated in the Indian state of Maharashtra, often referred as Dakshin Kashi. Kolhapuri Saaj, as the name suggests, is a Kolhapuri ornament and for a married woman it has a special meaning just like 'mangalsutra. ' Kolhapuri Saaj necklace is made with the amalgamation of 21 leaves and golden beads(Jav Mani). These leaves have unique designs and meanings, which usually comprises of avatars of Vishnu and symbols of ashtamangal.
Check out traditional Kolhapuri Saaj Necklace designs below:
Traditional Kolhapuri Saaj has not undergone much changes in its design and pattern and remains the same even today except that the contemporary designs have varying lengths and number of leaf motifs used.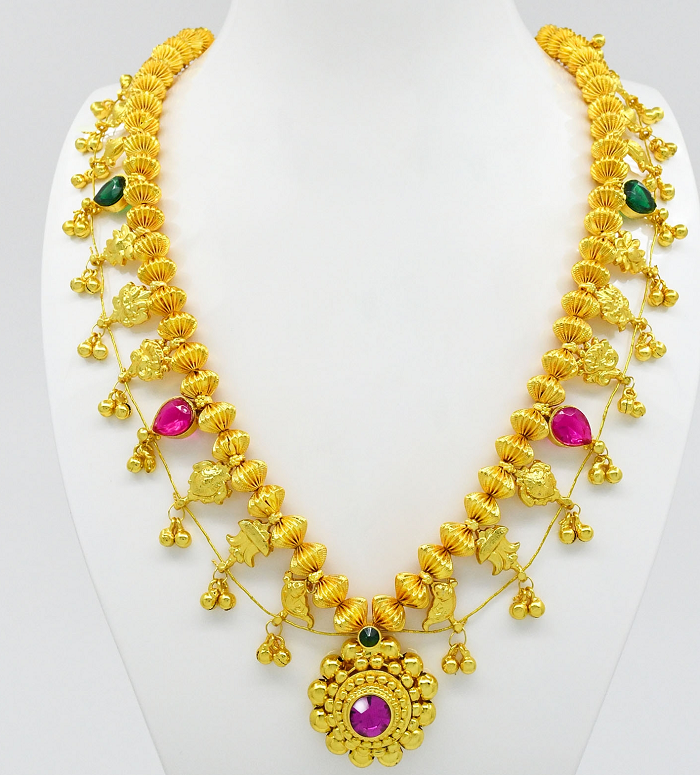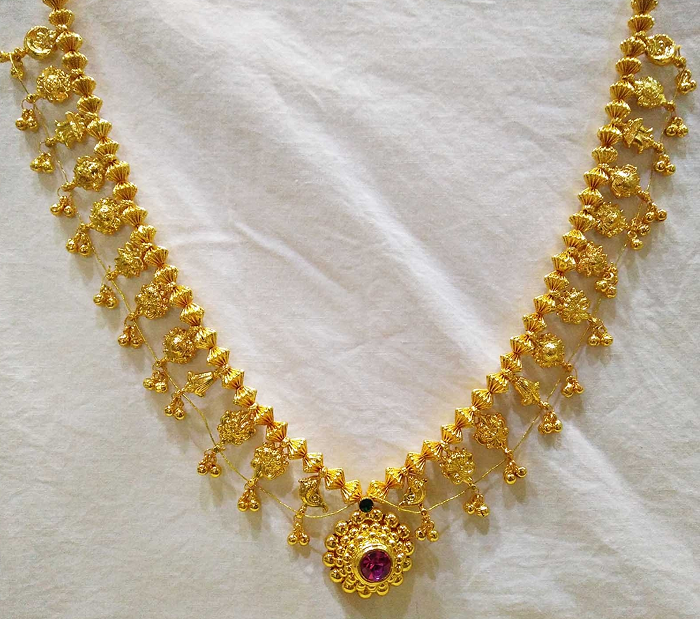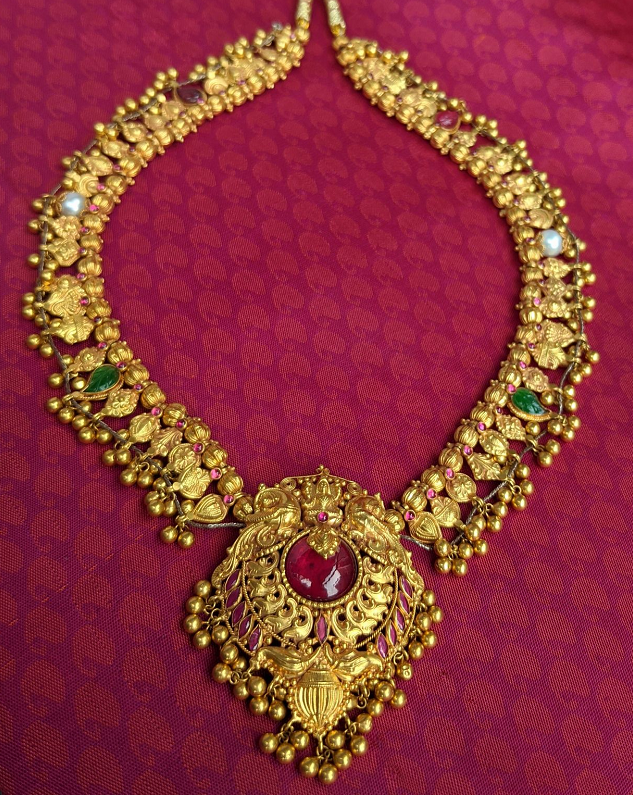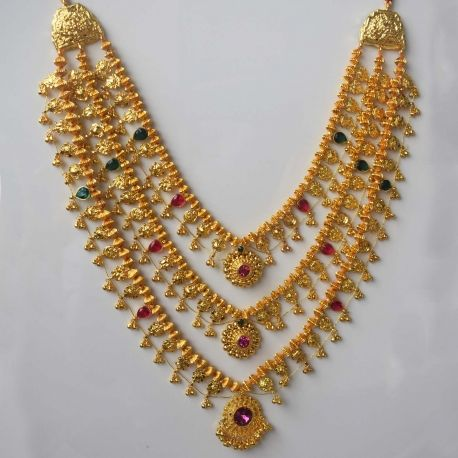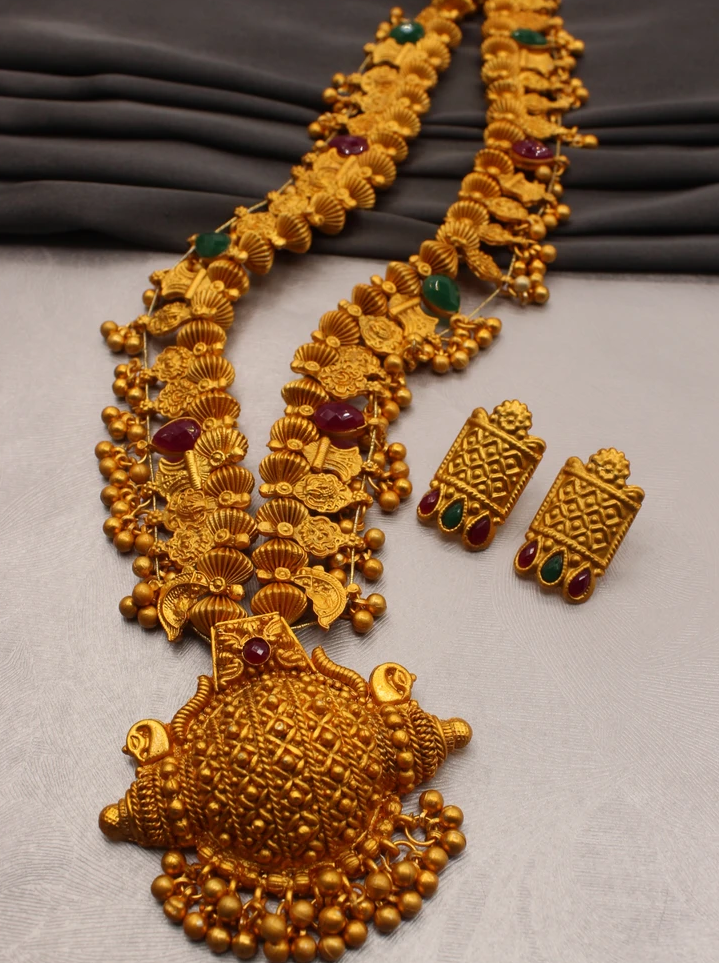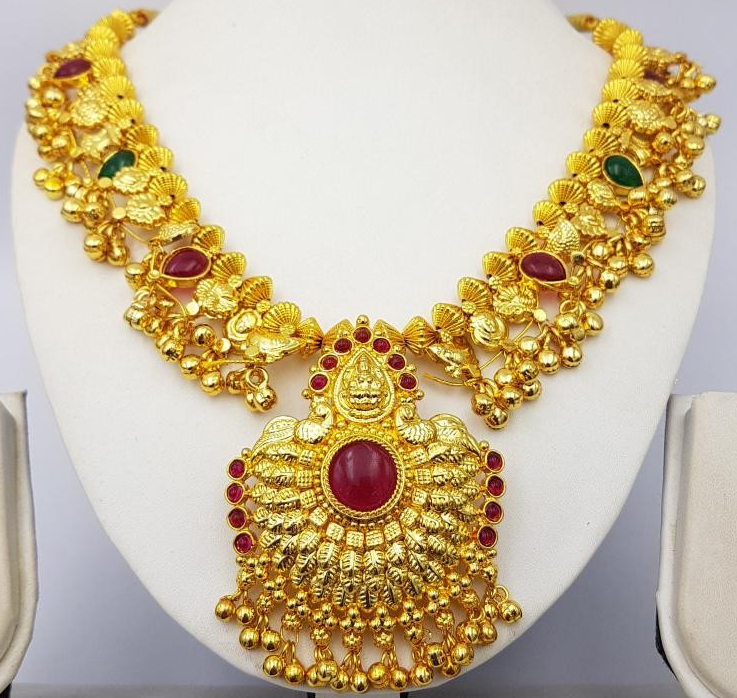 While Kolhapuri Saaj is basically a necklace designs, here we bring you a unique Kolhapuri Saaj payal or anklet!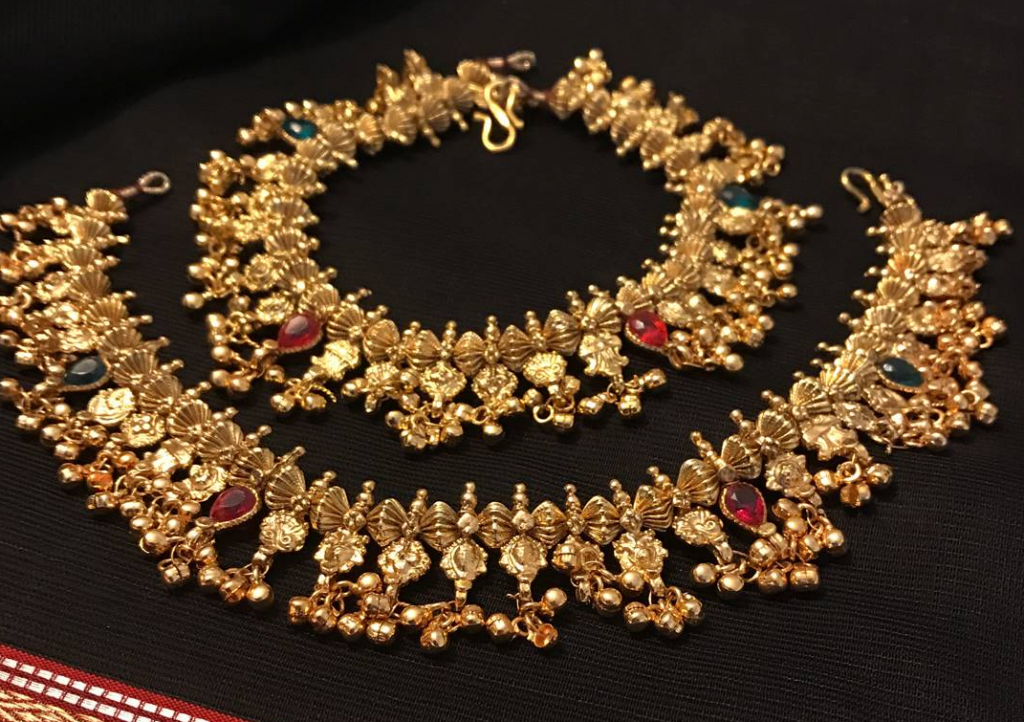 Buy gold plated kolhapuri saaj necklace here: