Sui Dhaga Earrings are an ethnic style of earrings, which can be matched with all traditional attires. Classic patterns can be quite similar at times and a unique design is most desired by all women. Find the newest range of sui dhaga gold earrings designs with sparkling diamonds and white stones here.
Stunning sui dhaga earring with hanging pear shaped pearl.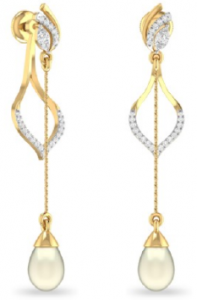 Beautiful sui dhaga earrings with leaf shaped pattern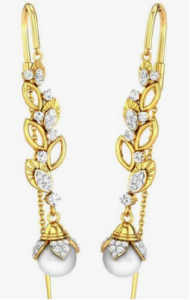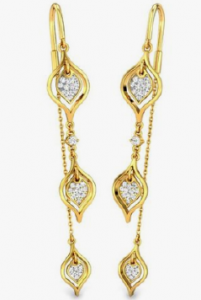 Simple four stoned light weight dangling earring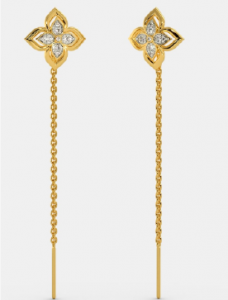 Stylish sui dhaga earring swirled with gold embedded with diamonds and pearl at the bottom.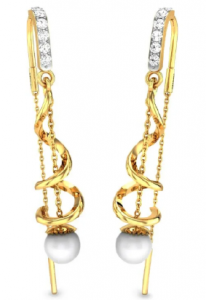 Simple heart shaped sui dhaga earrings with sparkling diamond.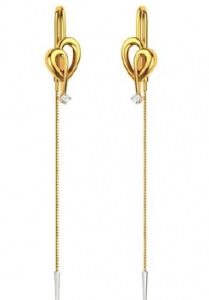 Heavy weight sui dhaga earring with entangled golden and diamond hearts. Beautiful gift that can be presented for the entangled soulmate!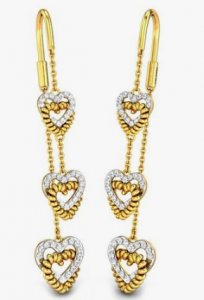 'Love is a friendship set to music' – Gift this romantic music heart shaped earrings and express your love!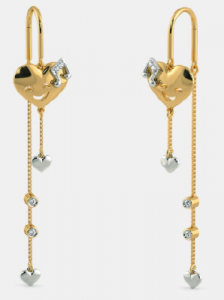 Traditional yet elegant sui dhaga earrings in floral pattern. A perfect jewel to wear for any festival and flaunt your beauty!