Antique gold temple jewellery with 3 line gold beads chain followed by lakshmi pendant & colored beads hangings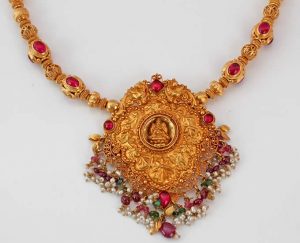 Ruby studded gold beaded temple necklace with lakshmi pendant having hangings of different colors white, green, pink.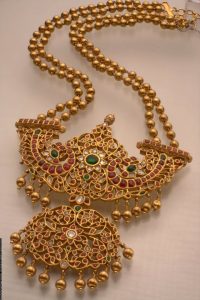 Antique dull finish temple jewellery with 2 line gold gundus (beads) & elegant big pendant studded with white stones/kundan, rubies, emeralds & hanging gold beads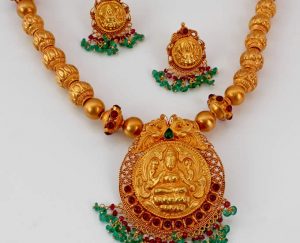 Beautiful temple hara made of 22k single line big gold beads & colourful gold lakshmi pendant with matching earrings.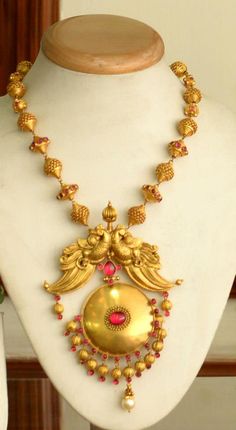 Latest designer temple jewellery with gold beaded chain and designer peacock pendant with ruby in center & gold hangings.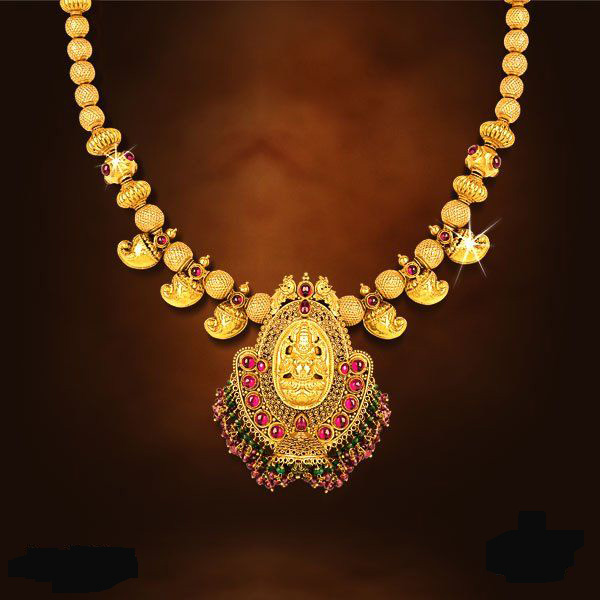 Latest temple design necklace with gold beads and mango design followed by oval shaped ruby studded lakshmi pendant.