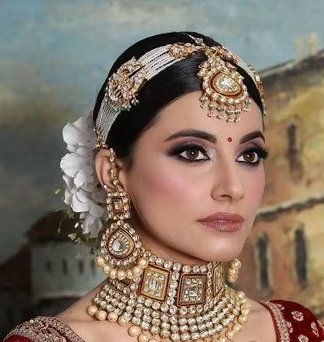 Wedding is a big day for a couple, especially for the bride, it means a lot. The long preparation of marriage includes lot of events for both the couple and families, but in India, the onus of marriage event is more on the bride's family than the groom. While the marriage preparations go on, the bride gets busy with her bridal costume, make up and jewellery. Contemporary brides make sure that they follow the right trend on the big day and want to look their best. Along with choosing the right make up and costume, choosing right jewellery is also of utmost importance for the perfect bridal look.
Bridal Jewellery
Bridal jewellery varies depending on the caste, region and religion. There are various traditional jewellery that a bride adorns that represent her culture. You may know more about traditional bridal jewellery in India here:
Bridal jewellery mainly comprises of head jewellery, earrings, statement necklace or layers of necklaces, bangles, finger rings, armlet or the vanki, waist belt and anklets. During wedding, the groom ties mangalsutra around the bride's neck and even toe ring, which symbolizes marriage.
What is Sheeshpatti ?
Mathapatti, which used to be the most popular head jewellery so far is now being replaced by Sheeshpatti, which is yet another head jewellery. Unlike the mathapattis, the sheeshpattis don't grace the hairline. While the drooping dangler comes on the head, the bands lie a few inches behind the hairline.
Sheeshpatti also known as Sheeshphool appear in various designs and patterns. There are sheeshphools that are just a single line hairband, other sheeshphools have a maang tikka attached to the hairband. They can be single line or multi line as well. For a bride, nothing is "Too Much", hence heavy elaborate sheeshpattis are bride's favourite choice.
Find more Sheeshpatti/ Headband jewellery designs here: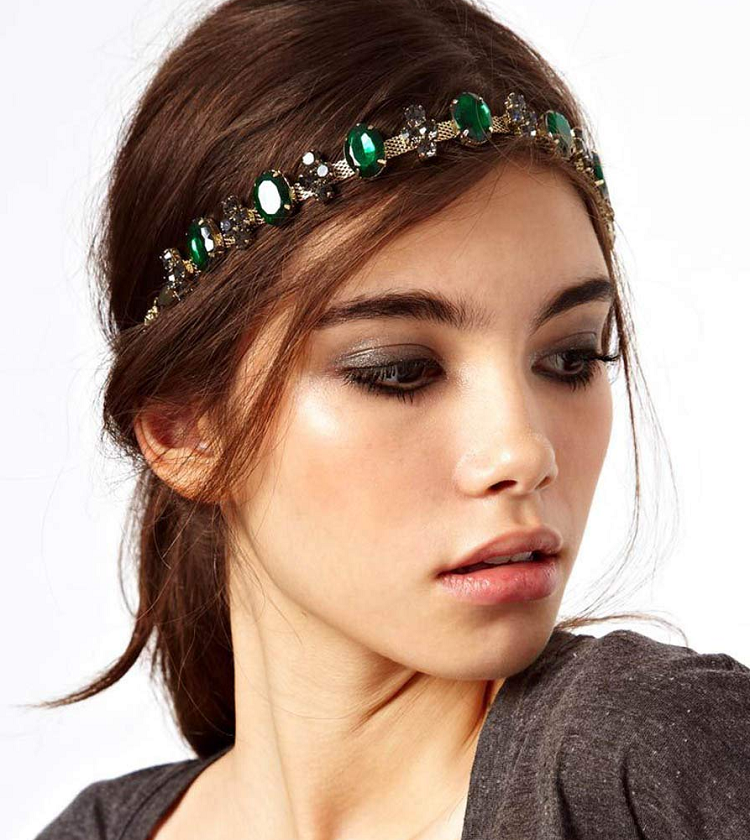 You may buy similar jewellery here: