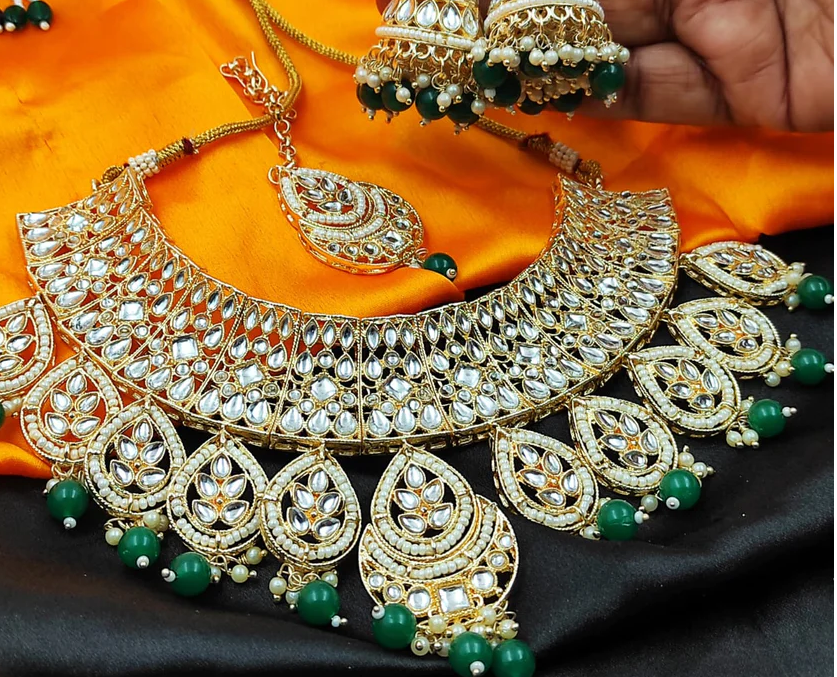 Kundan Jewellery has become quiet popular off late. Kundan and Polki are often confused with each other. Kundan is more cheaper than polki since they are made of glass whereas polki is refered to uncut diamonds, that are used in their original form without any cutting.
Kundan Jewellery Origin
The origins of kundan jewellery date back to the Rajput and Mughal era, as it is one of the oldest jewellery crafts in India. Mughals were the first to bring this fashion , which was later adapted by the royal families of India. In the recent times, you can find traces of art and craftsmanship from the Mughal and Rajput era in this kind of jewellery.
Bridal Kundan Jewellery
Kundan Jewellery was originally made of real 22k gold. The stripes in which gems were set was made of pure gold stripes and required skilled artisans to do the same. This carefully set kundans inside the gold moulds were then beautified with dangling stones and meenakari work. Kundan jewellery nowadays are just imitation of real kundan jewellery pieces and are available in economical price since they are not made of real gold.
Why Kundan for weddings could be a good question! The answer is simple- royal and graceful look of kundan is always in demand for weddings. Traditional Indian jewellery has always been rather heavy, consisting of voluminous gold pieces. Though kundan jewellery is made lighter in weight as well off late, it has still gained new-found popularity among Indian brides. Every bride wants to look like a queen on her big day, and this form of jewellery was favored by royals for a reason.
You may find some beautiful kundan jewellery pieces for bridal wear here!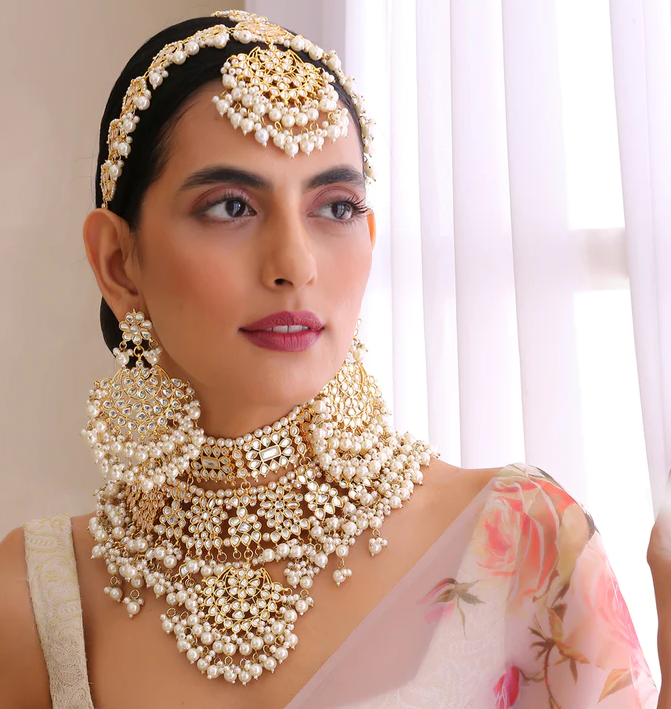 Buy kundan jewellery here: