Cushion cut, as the name says has the diamond cut in the shape of a cushion which is a square with slightly rounded edges. Cushion cut diamonds are considered to be of vintage stye. Cushion cut diamonds are considered to be less cheaper than the round cut ones, but still popular since they are affordable in price and shape.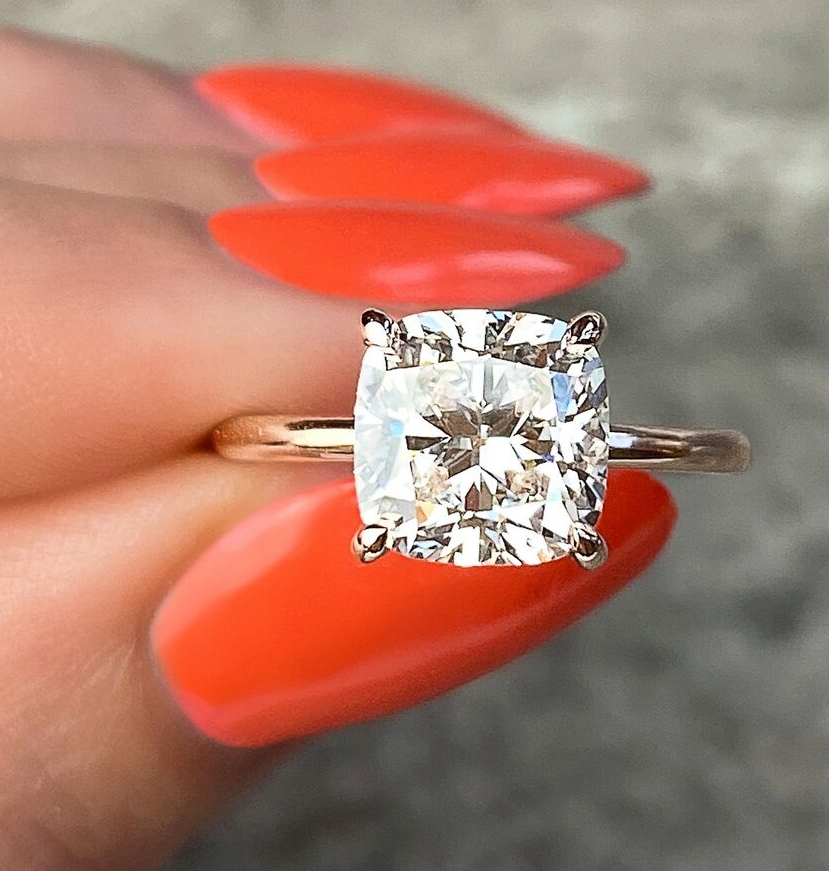 Cushion cut diamonds look slightly smaller when viewed from top. They are cut deeper and the ideal depth to look for in case of cushion cut diamonds is between 61 and 68 percent. Just like cushion cut, there are cushion cut halo rings which slightly differ from the cushion cut yet look similar. In case of cushion cut diamond ring, the center ring is cushion cut, meaning square cut with cushion edges. Whereas, cushion cut halo ring can have the center ring round and only the halo having cushion cut.
Though round cut diamonds are known to shine brighter, cushion cut diamond lovers find advantage in cushion cut rings. For a cushion-cut diamond set in a white gold engagement ring, stick to a color grade of H or higher. If you have a tight budget, you can drop to an I or even some J color diamonds and still have a white too.
Cushion Cut Diamond Engagement Ring Designs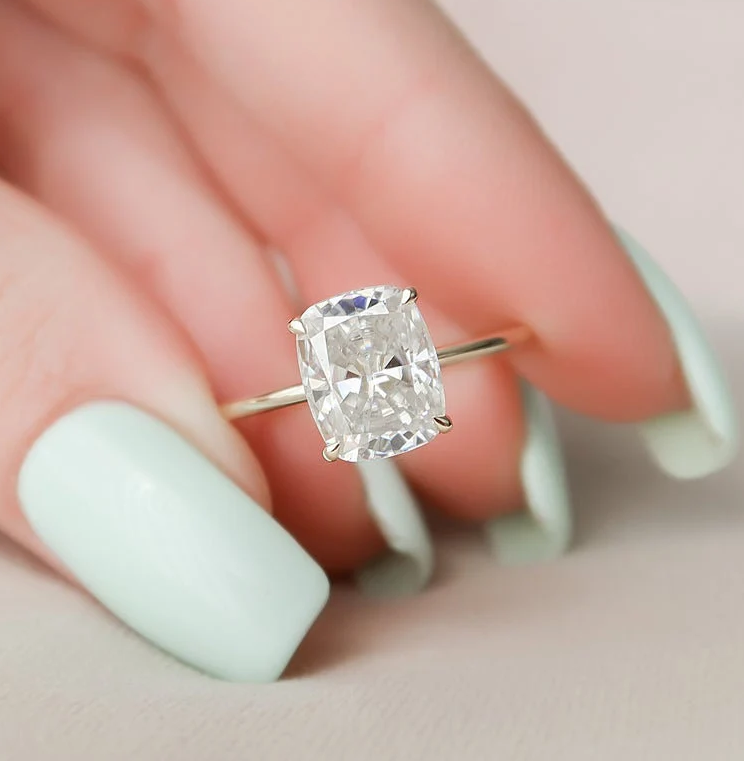 Cushion Cut Halo Diamond Engagement Ring Designs
As already mentioned, these rings are similar to cushion cut, except that the halo has the cushion cut and center diamond is still round.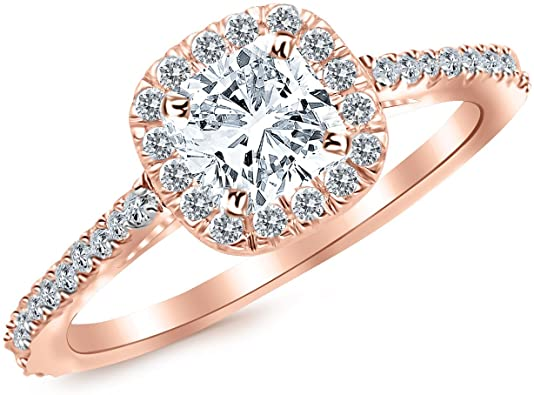 Elongated Cushion Cut Diamond Ring
Elongated cushion cut diamond ring, as the name says are longer and rectangular in shape in comparison to cushion cut ring, where the shape is square. When it comes to pricing then the price is going to be same if a square cut and an elongated cut diamond have the same 4 C's (i.e. cut, color, carat and clarity). The cushion-cut ratio is not a factor in the price comparison.
Cushion Cut Diamond Size Chart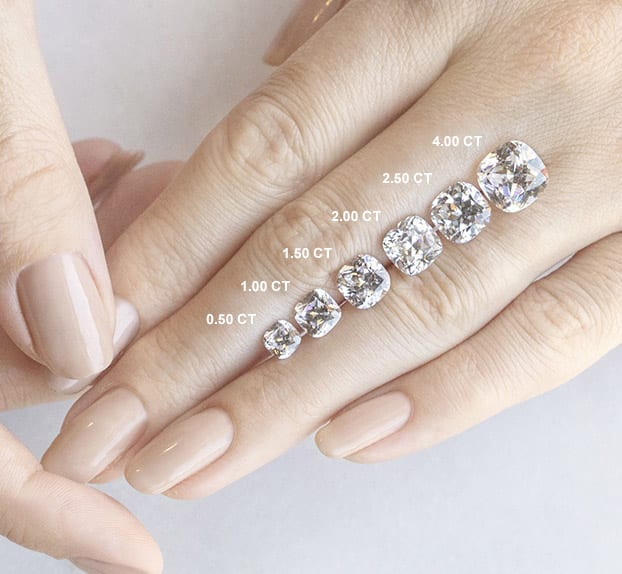 Cushion Cut MM to Carat Diamond Size Chart