Every woman will be fantasizing her wedding day and she just wants to look scintillating on this D-day! A bride remains incomplete without the exquisite touch of jewelry which gives her a majestic look. Bridal jewelry is of such a great significance as it not only enhances the beauty of the bride's attire, but also takes her beauty to another level.
Bridal jewelry has a special value and a bride's look depends a lot on the kind of jewelry worn by her. Due to its special intricate designs and availability in a wide variety, it becomes very important that you choose the right jewel that matches your attire. So, if you're looking for some inspiration for your upcoming wedding or just here to admire some of the most beautiful bridal jewelry, then check these brides looking outstandingly gorgeous! Choker necklace is very trendy now, check out few newest stunning designs.
Elegant huge choker necklace layered with a rani haar made of petite pearls. Bride looks no lesser than 'maharani'!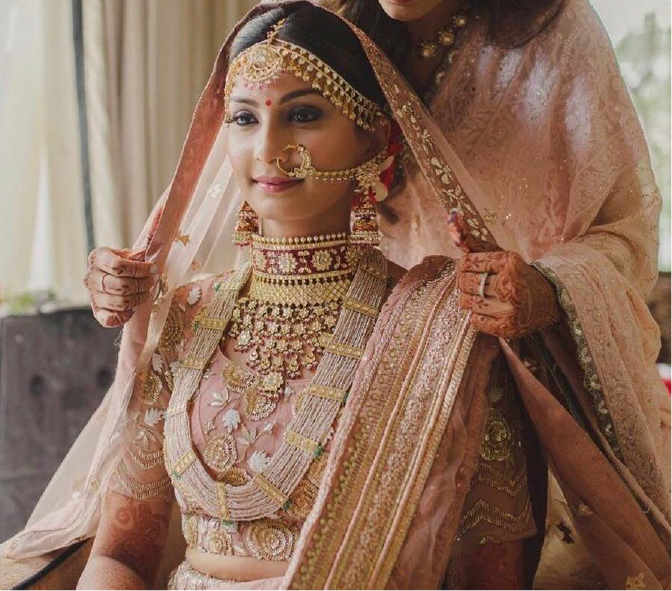 This bride with regal choker and layered neckpiece looks magnificent!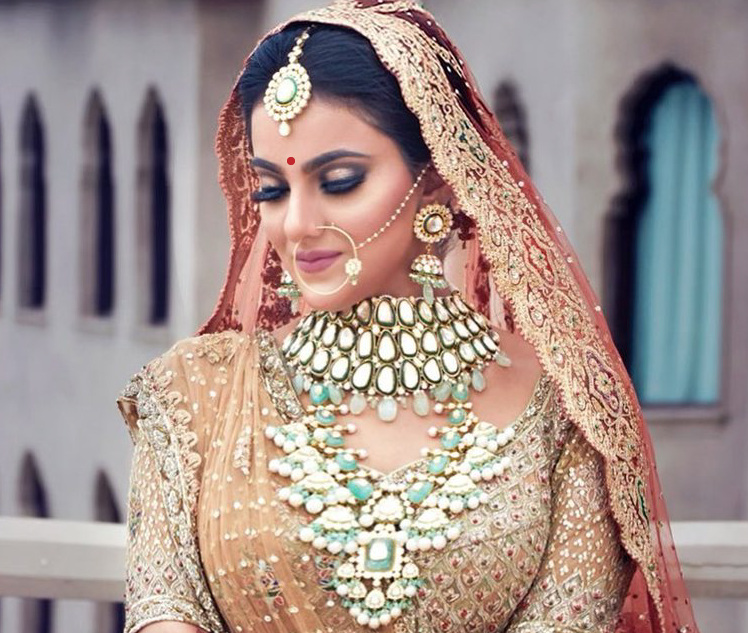 Astonishing heavy choker which nobody can stop gazing at! This breathtaking choker made of kundan and rubies is a masterwork.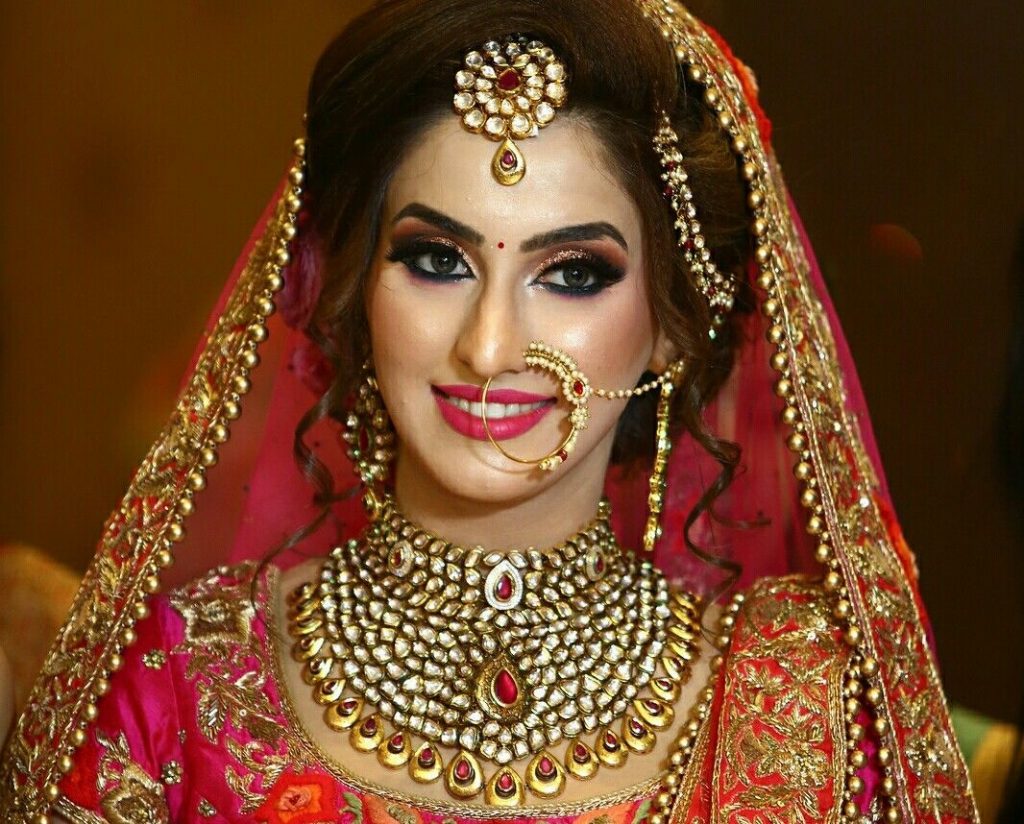 This bride with heavy chocker necklace look astonishing! Light colored lehangas and heavy choker sets beautifully compliments each other.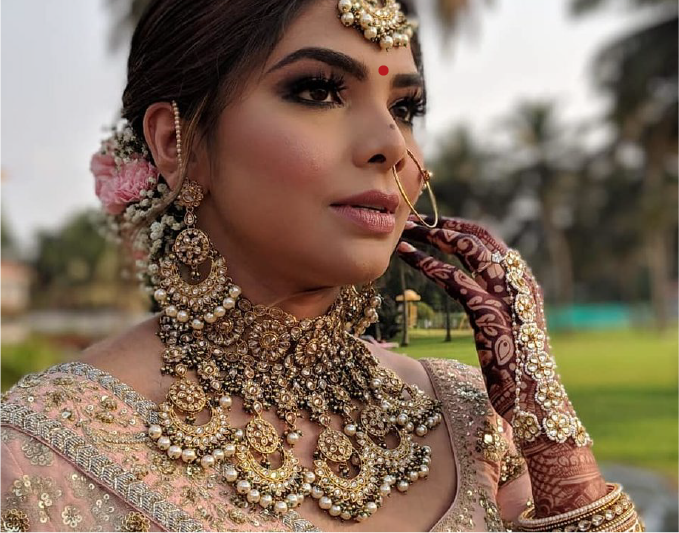 This stunning choker with emeralds is truly stunning and makes the necklace look brighter with their gleam!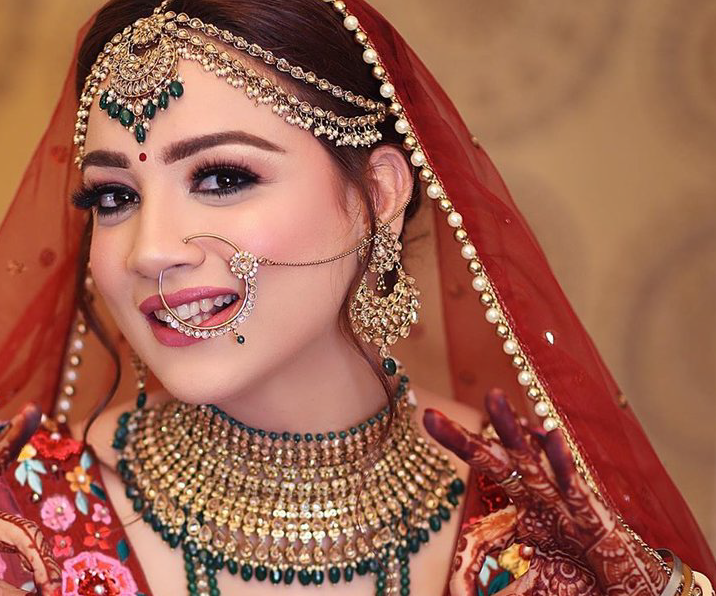 Dark stones with bright kundan, this choker is absolutely divine.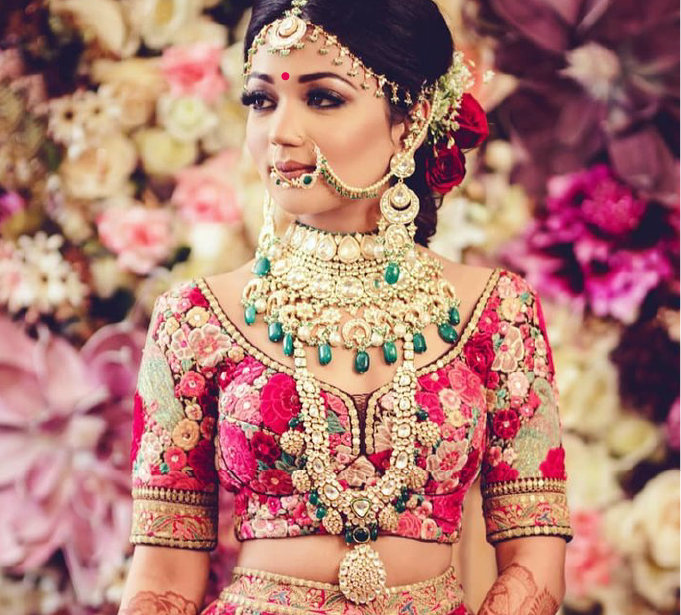 Kundan choker with asymetric white bright stones in between is unique in its style and as gorgeous as the bride!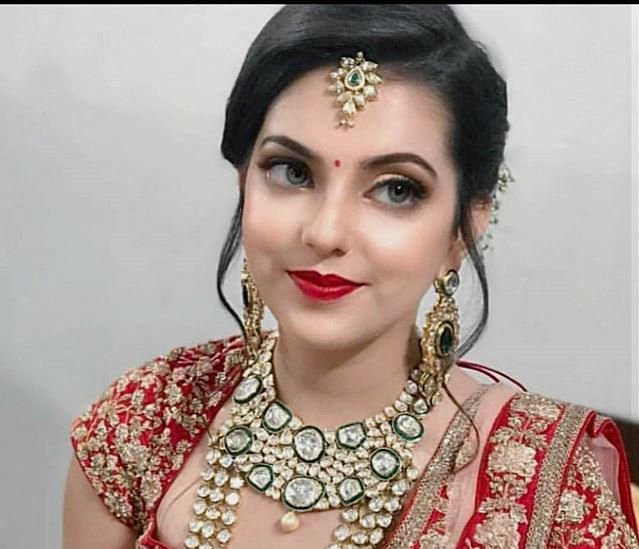 This bride's layered choker is a masterpiece of kundan, rubies and emerald work.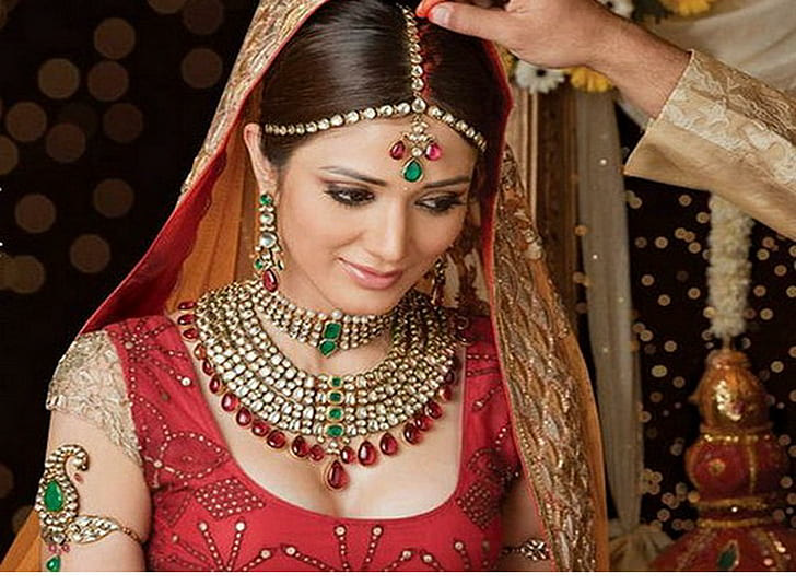 This elegant choker with kundan and pearls is a seamless jewel for this pretty bride.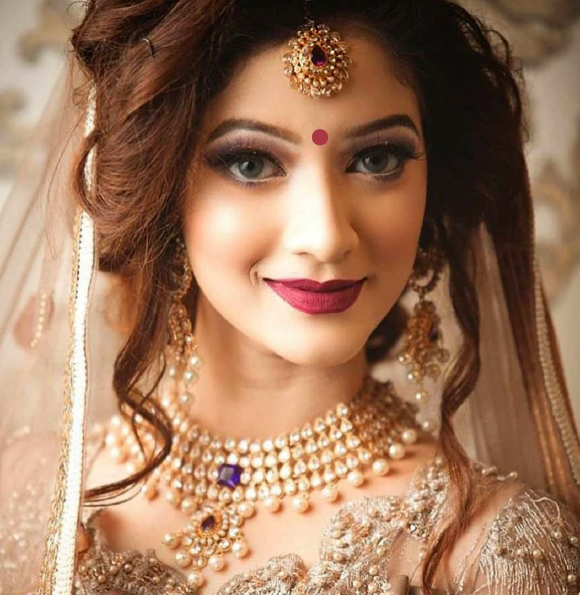 This enamelled gold and kundan embedded choker is fashionable and gorgeous!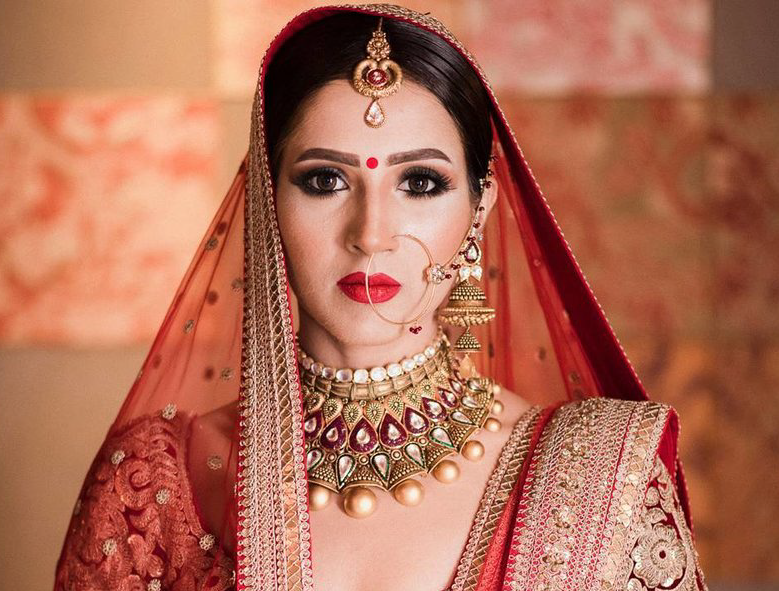 There's nothing quiet as resplendent as this traditonal kundan choker necklace embedded with rubies and emeralds. The floral patterns in the jewel attached with circular endings makes the neck piece look incredible!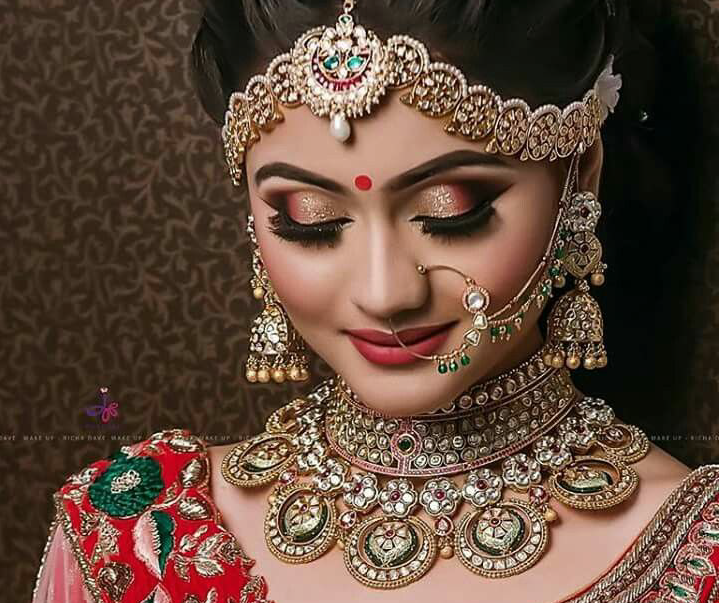 This beautiful polki choker necklace with blue pearls is unique and adds a brilliant luminosity to this bride's pastel outfit.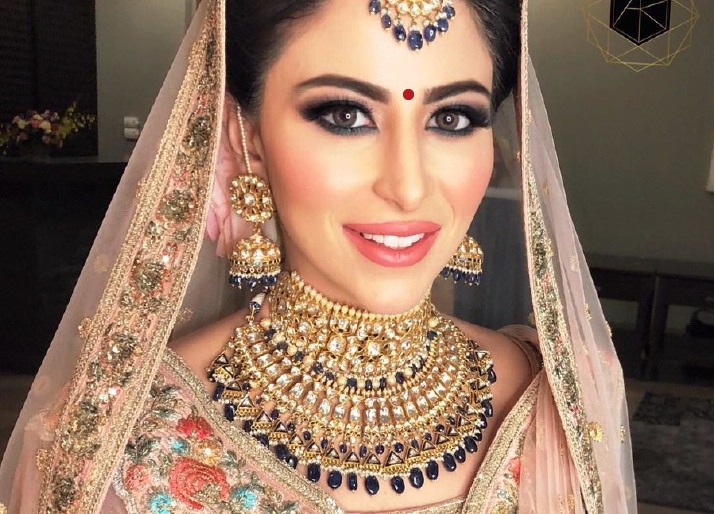 There's nothing as glorious as traditonal gold beaded choker necklace which is stylish forever!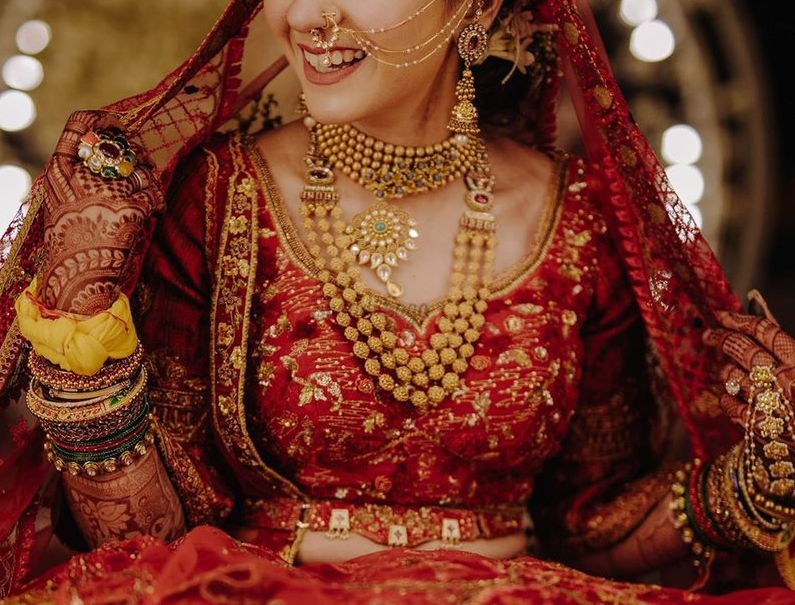 Beautiful yet minimal, this menakari and pearl choker looks elegant for brides who like minimum embellishments.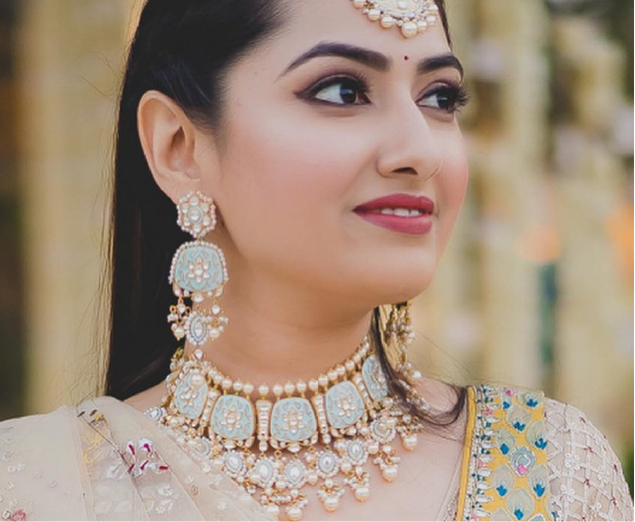 Sparkling diamond choker necklace gives a royal and superior look!