Off late golden kadas have been very trendy. Single gold kada can complete your hand jewelry. You can avail wide range of designs for kada in antique jewelery. These broad kadas stand out among your other ornaments.
If you are planning to buy broad bangles or looking for bridal bangles, these kadas would be the perfect pick. Browse through these latest antique design golden kadas.
1. Magnificient floral antique gold kada with umpteen dark pink rubies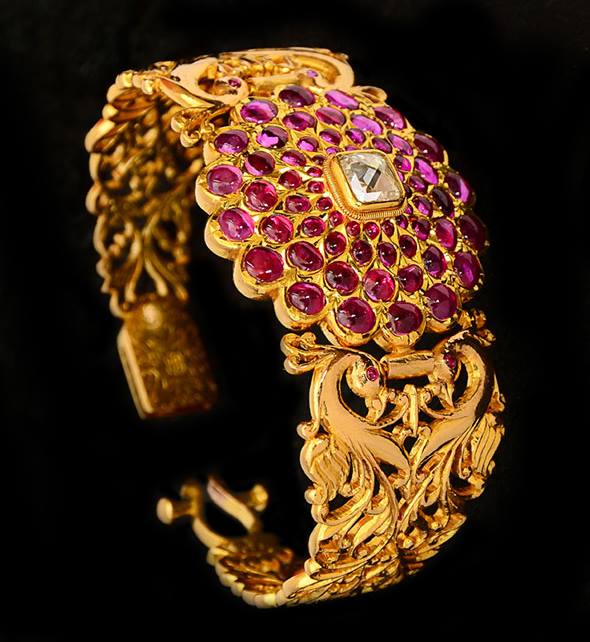 2. Sunray pattern antique kada with bright ruby and white stones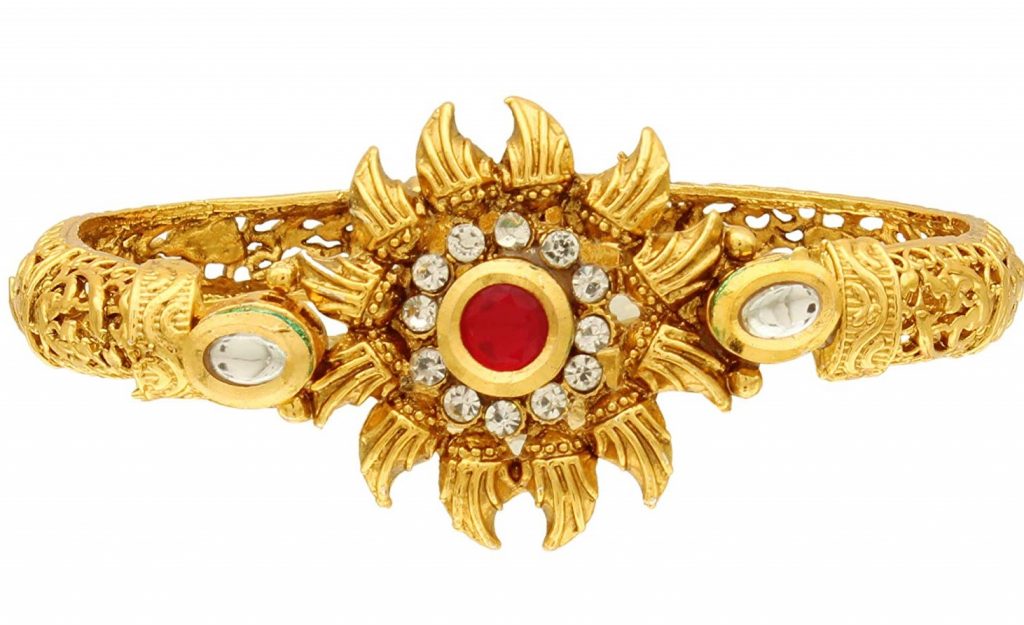 3. Solid peacock pattern kada in dull polish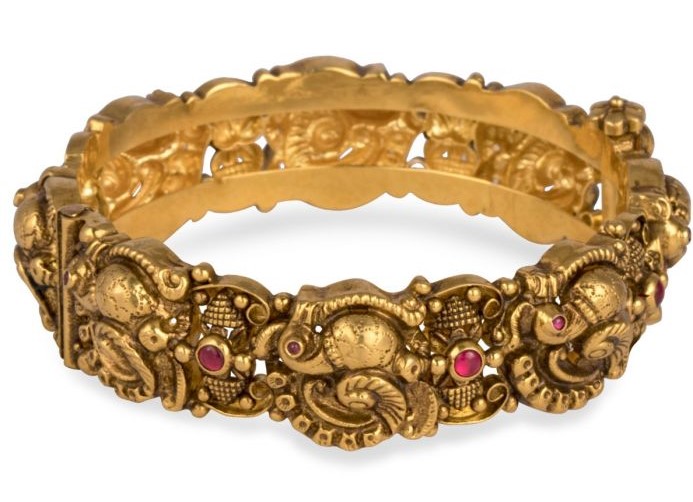 4. Broad screw pattern antique gold kada with pretty pink rubies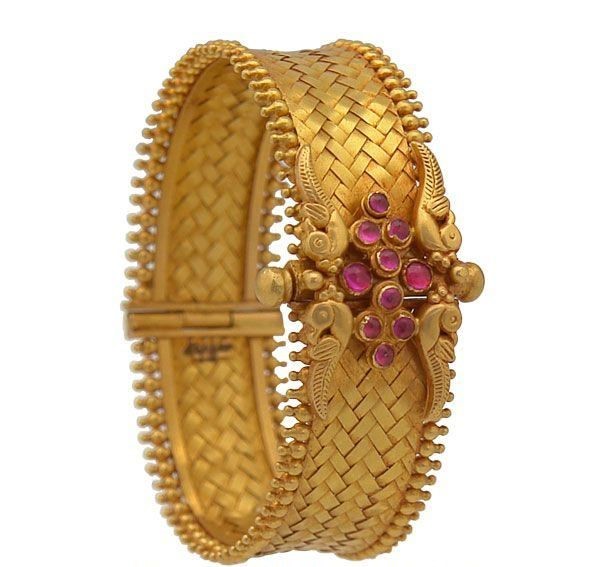 5. Splendid antique kada expertly carved with precious stones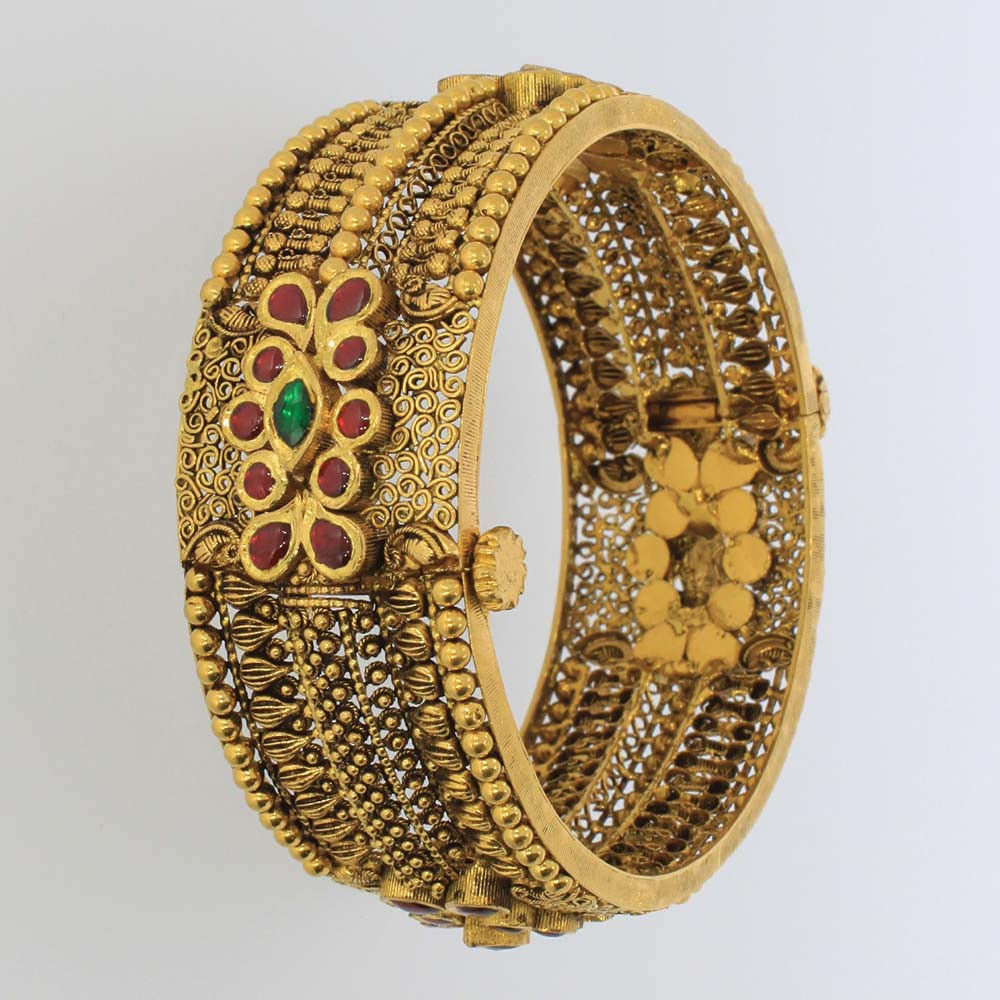 6. Alluring elephant design antique gold kada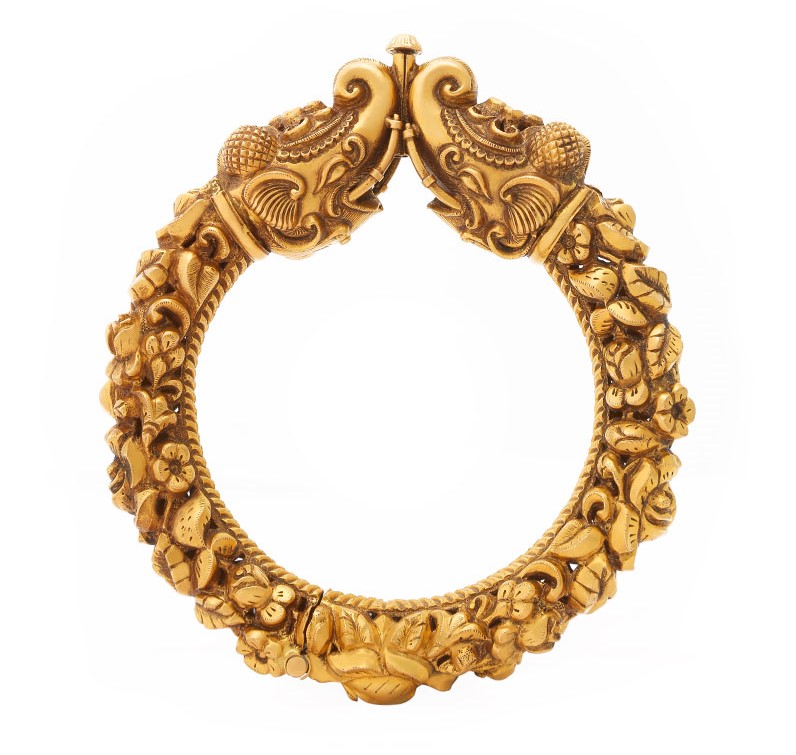 7. Broad antique gold kada with kundan florets in dull finish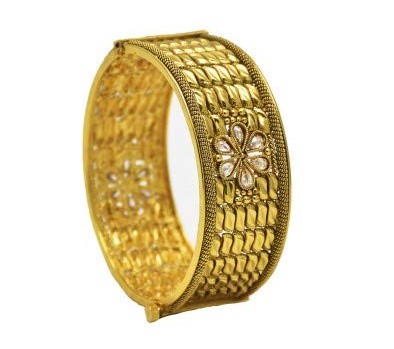 8. Unique antique kada with stunning floret in black enamel.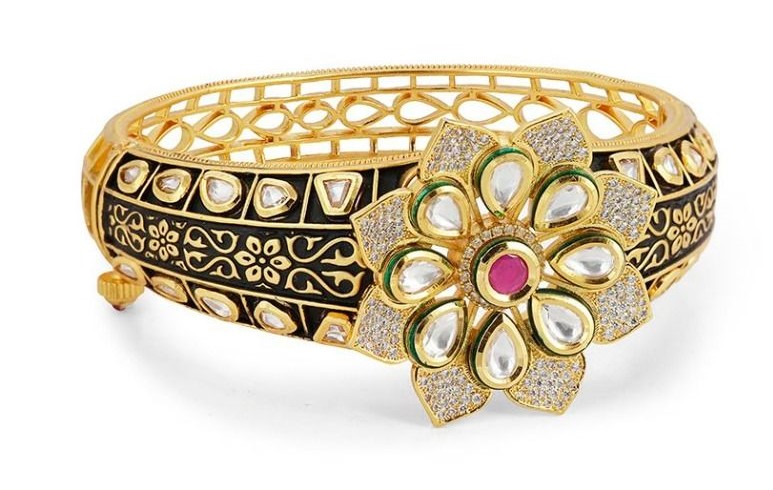 9. Exquisite antique gold kada with uncut diamonds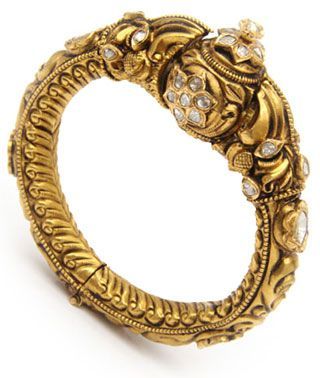 10. Antique kada in coin pattern with black enamel and antique finish