The Mangalsutra, a black and gold necklace with a gold or diamond pendant denotes good luck, love, and friendship. A mangalsutra is not just a piece of jewellery or a fashion accessory; it is a symbol of eternal love and trust that a husband and wife share. A Mangalsutra is a sacred jewel that Indian woman adorns every day.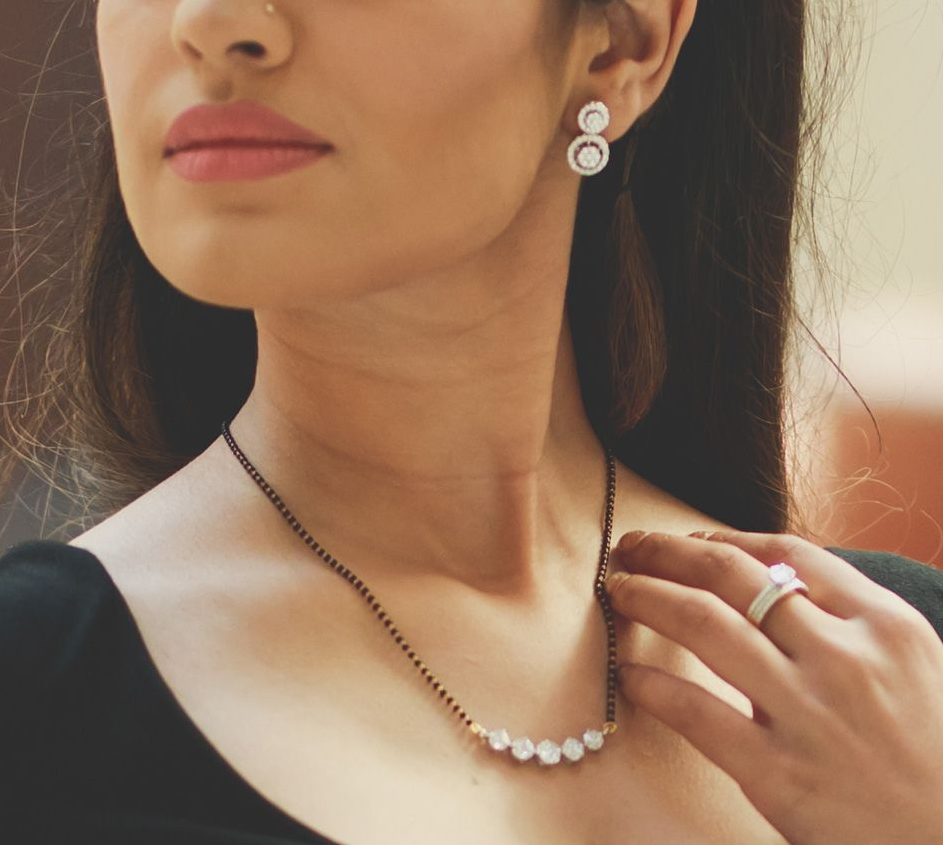 As Mangalsutra is a daily wear ornament, there is a growing inclination towards lightweight and subtle designs that give an elegant look. The latest styles in mangalsutra include the addition of diamonds with intricate motifs. A simple diamond pendant or a classy ball pendant with simple black bead strings make for an ideal mangalsutra for a daily fashion statement. The floral designs are also very popular in the office going women who like wearing sophisticated designs.
If you are looking for modern and trendy Managlsutra , pick your favourite one here!
Buy diamond floral pendant Mangalsutra
Buy yellow gold floral pendant Mangalsutra
Buy broad diamond pendant Mangalsutra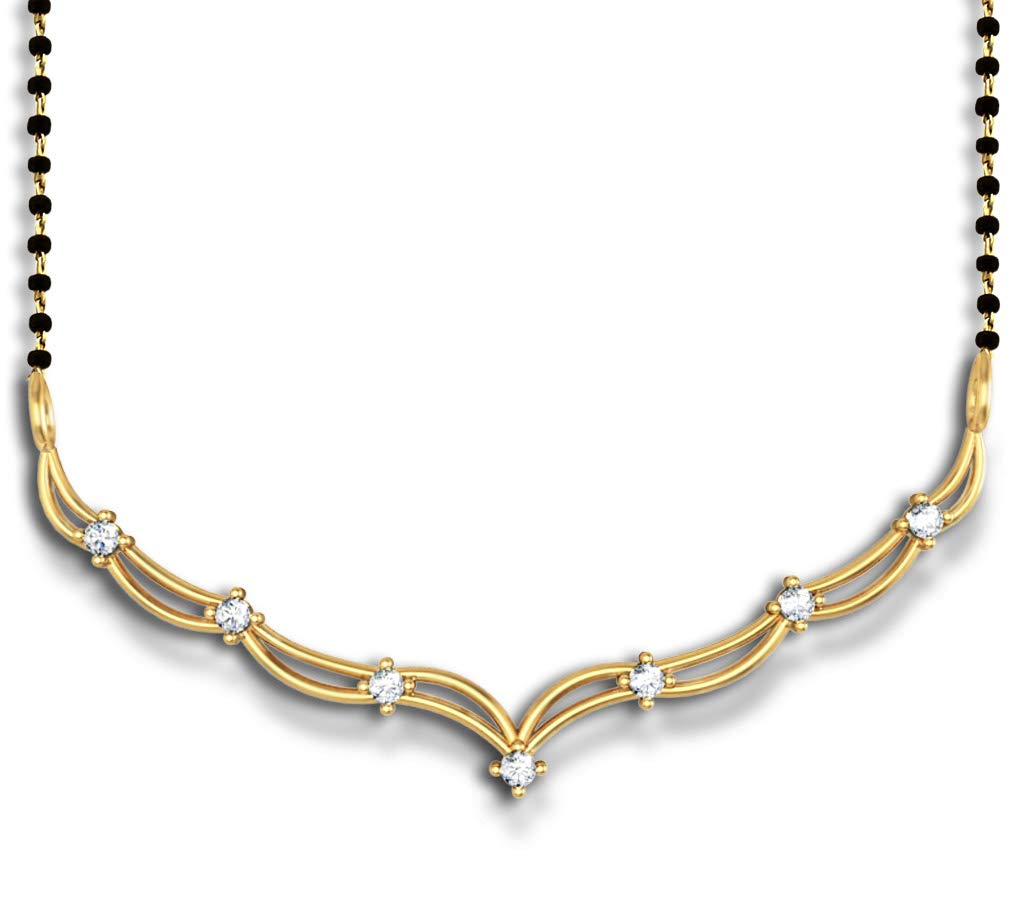 Buy peacock motif gold Mangalsutra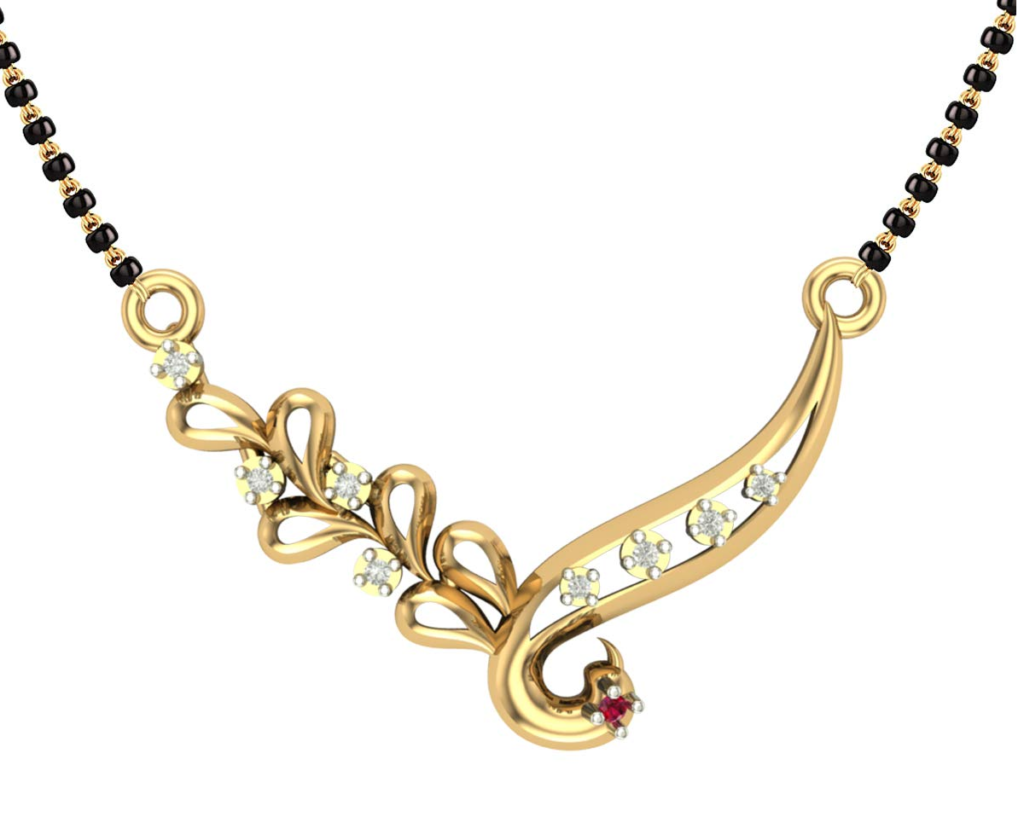 Buy two color gold and diamond Mangalsutra
Buy heavily diamond studded pendant Mangalsutra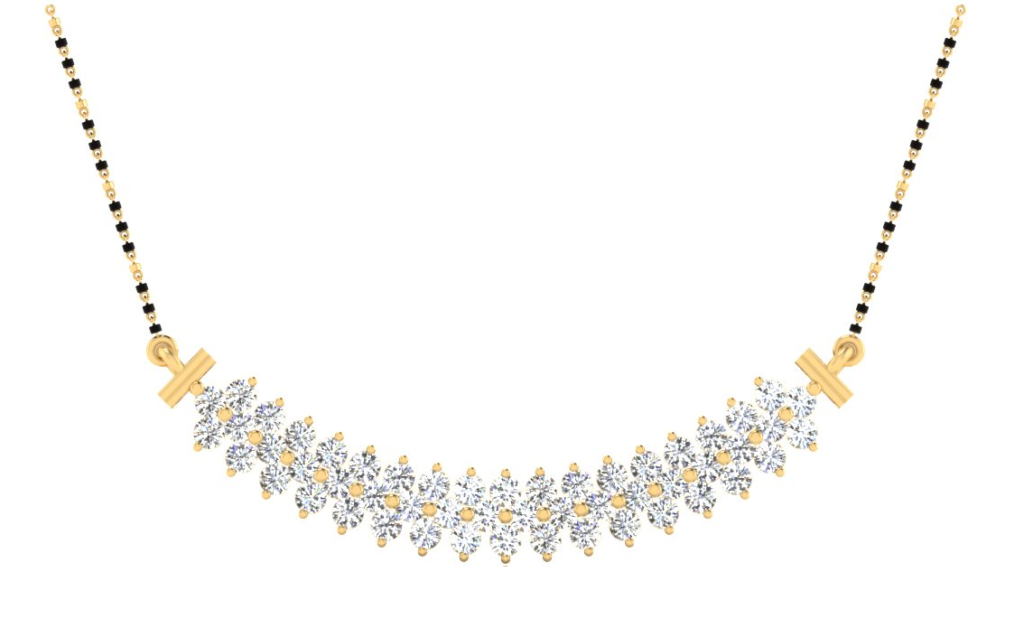 Buy pear shaped diamond pendant Mangalsutra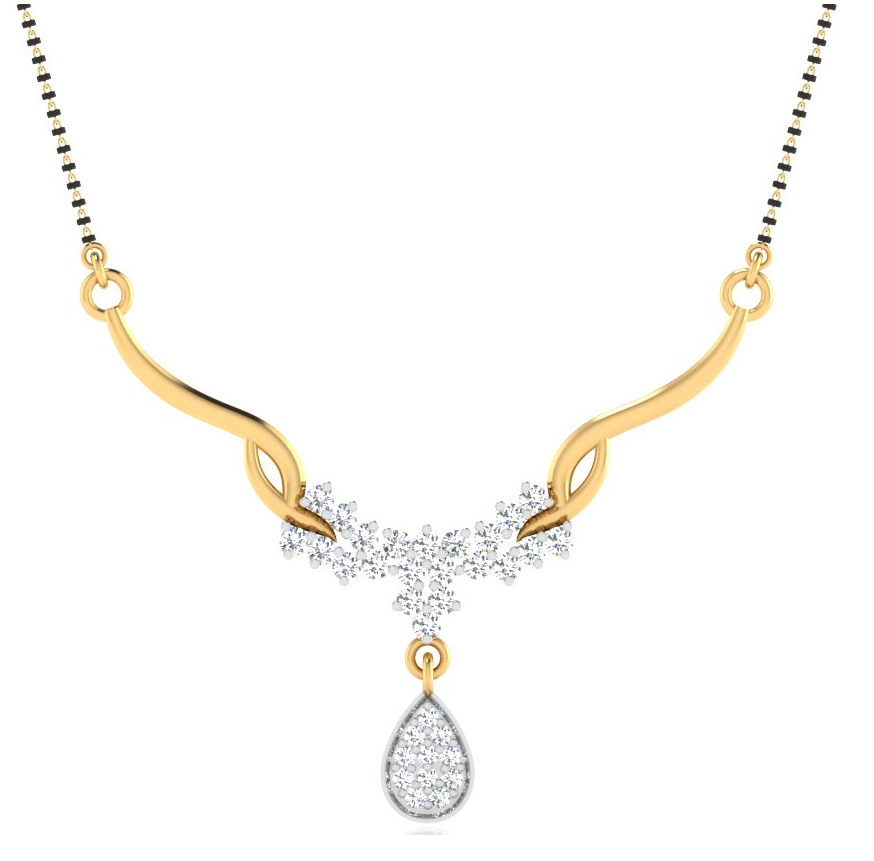 Buy white gold and solitaire Mangalsutra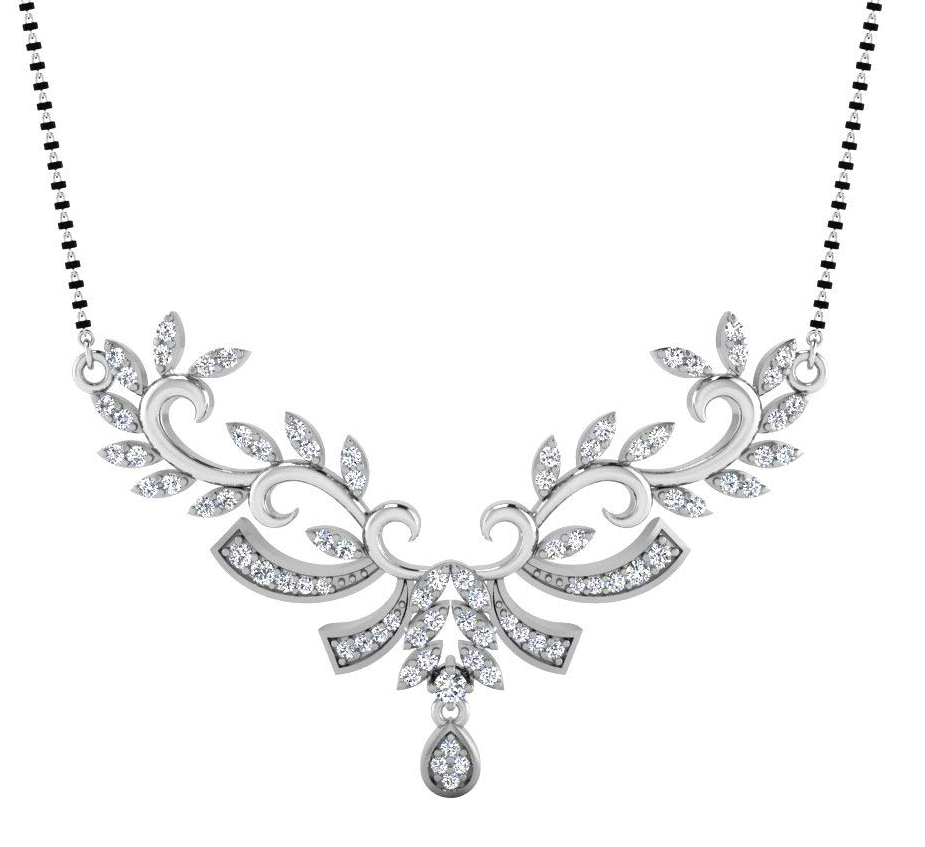 Buy stylish pear shaped gold and diamond Mangalsutra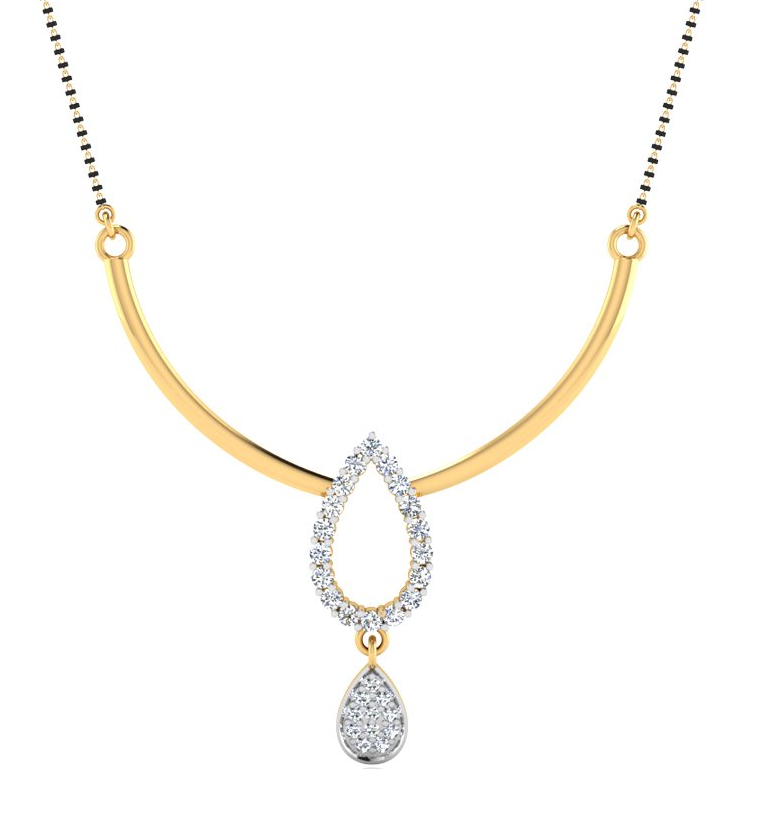 Buy leafy pattern gold Mangalsutra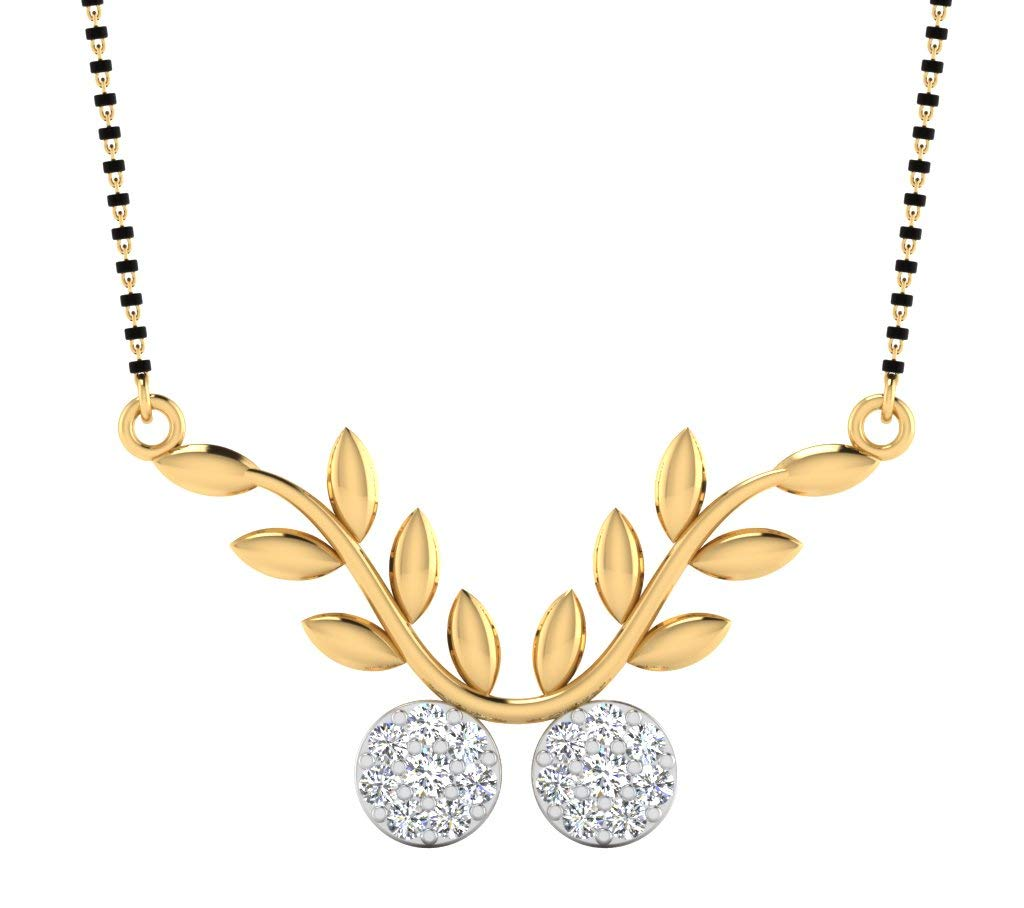 Buy classy ball design gold and diamond Mangalsutra
Buy simple floral diamond pendant Mangalsutra
Buy rose gold Mangalsutra with big diamond pendant
Buy enameled gold pendant Mangalsutra
See more Mangalsutra designs here