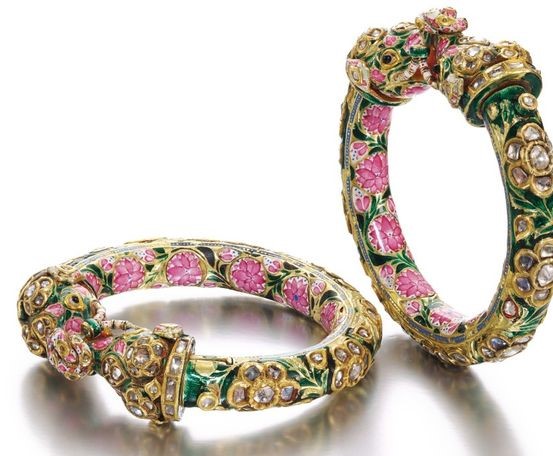 Bangles are such beautiful ornaments for a woman. When adorned, they make one's hand look so gracious and in fact complete her look. Beautiful designs and the clinking noise made by them turn one's head towards her. Bangles themselves are so beautiful, how about something very colorful, stylish and has intrinsic, stunning designs? Yes, you have them all in gorgeous Meenakari Bangles!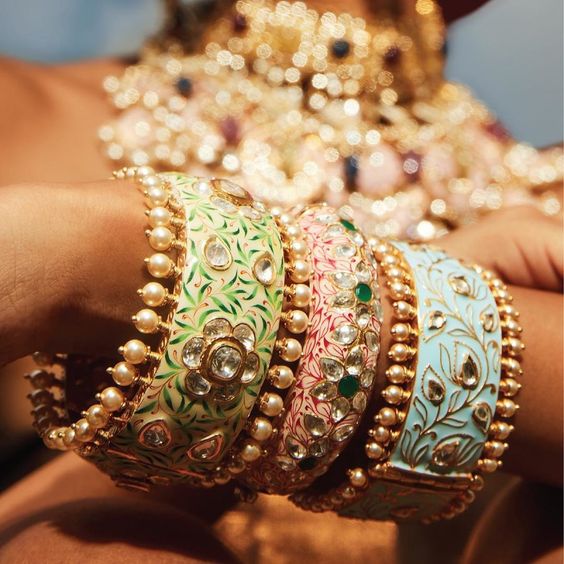 Meenakari jewellery is basically enameled jewellery. The enameling is done on many metals, the most treasured ones being gold and silver. The surface of the jewellery is enameled with very creative and fabulous designs. Later this jewellery is fired in the kin that will give a splendid finish.
We present you few striking Meenakari bangle designs. Check them out.