Experimental brides want to try something new and different !They surely want to follow the hottest jewellery trends along with the make up, bridal attire or hairdo they chose. With the right jewellery, the bridal look feels complete though some contemporary brides ditch their jewellery if they choose exotic weddings where they opt for modern gowns over traditional and heavy lehengas or sarees. Bridal jewellery trends keep changing and here we bring you a list of the jewellery that is trending the most among the brides post pandemic!
PASTEL JEWELLERY
Pastel colors are everywhere; be it dress or party decorations, pastel colors are trending and jewellery is no exception! Pastel color jewellery are mostly opted on lehengas than sarees. Among the pastel colors, mint green, aqua blue, pastel pink and meenakari pastel colors trend the most.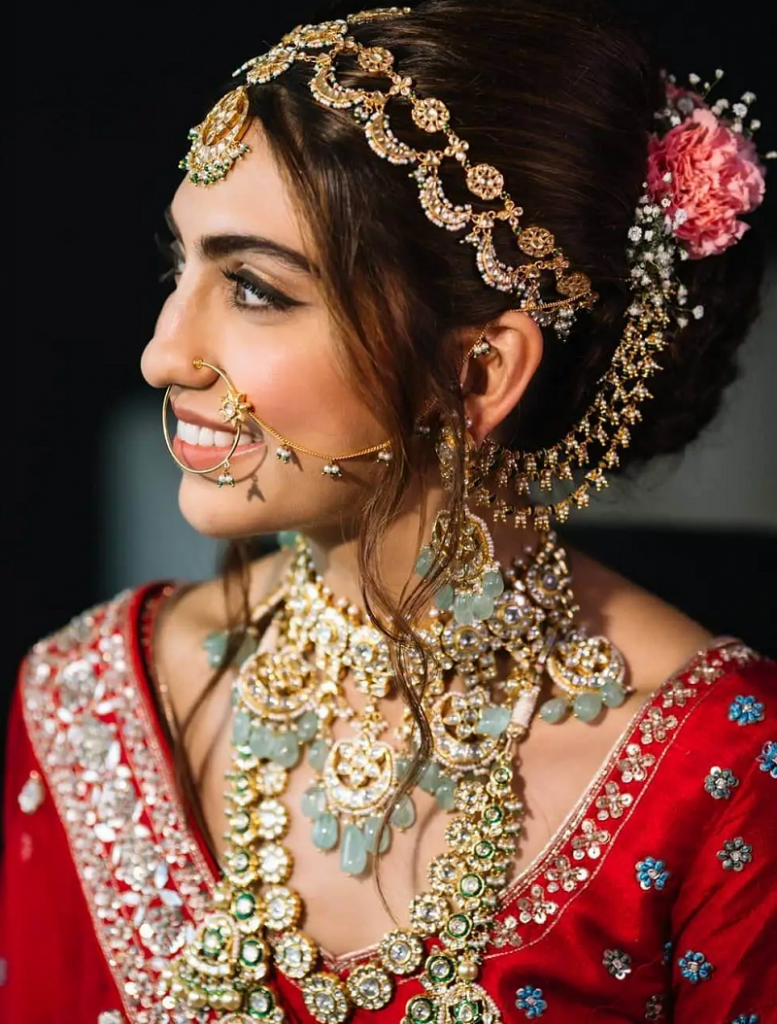 Read more about pastel jewellery here:
POLKI JEWELLERY
Polki is refered to those uncut diamonds that are not in their original form and hence are more economical compared to original processed diamonds. Though they lack the lustre of original diamonds, they still add royal vibe when you wear them and hence they have become a hot trend among the brides. Extra large statement polki necklace , layered polki necklace or bib polki necklaces have become the latest trend.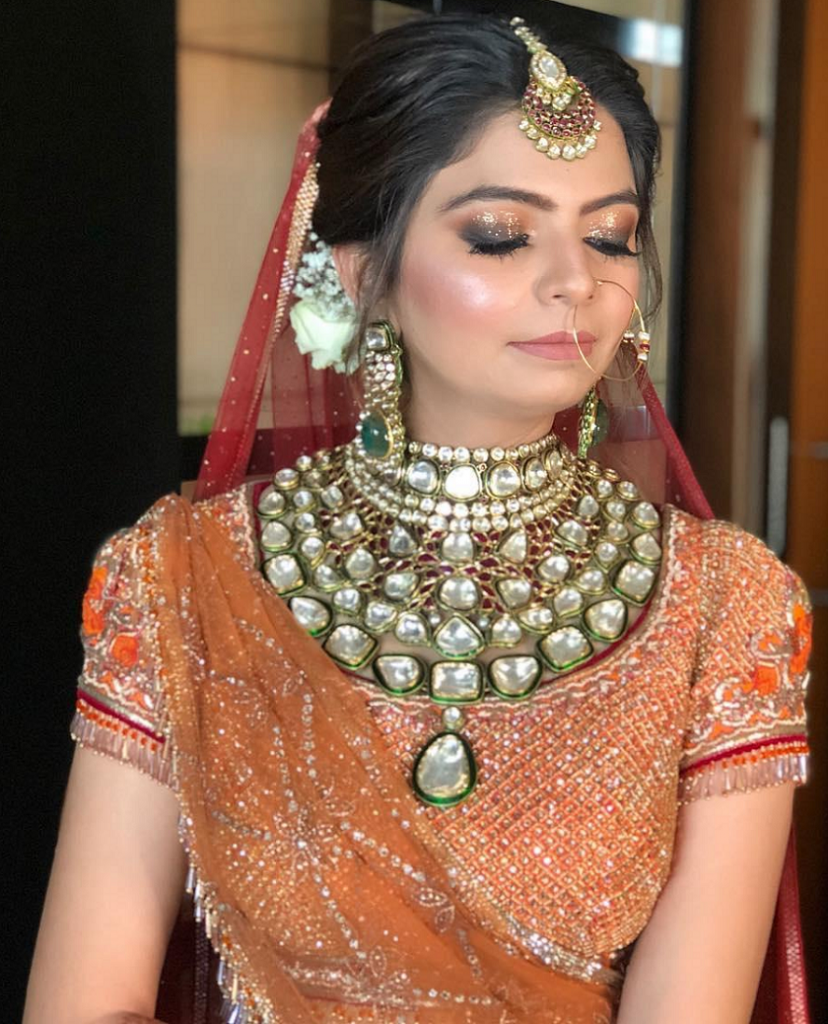 Read more about polki jewellery here:
TEMPLE JEWELLERY
Temple Jewellery are antique style jewellery pieces that have the gods carved on gold. Usually Lakshmi god is embossed in necklaces and pendants and these jewellery pieces are given dull mat finish that makes them popular among South Indian brides.
See more temple jewellery designs here:
ANTIQUE JEWELLERY/TRADITIONAL JEWELLERY
Antique Jewellery pieces never go out of trend. Among the South Indian traditional jewellery, Mango Mala, Kasu Mala and Kemp Jewellery are popular. Other traditional jewellery pieces are particular to some region like Palakka Mala of Kerala, Kolhapuri Saaj, Thushi Jewellery and gundla hara of Maharashtra and more.
Know more about popular traditional jewellery related to particular religion and state here: Traditional Bridal Jewellery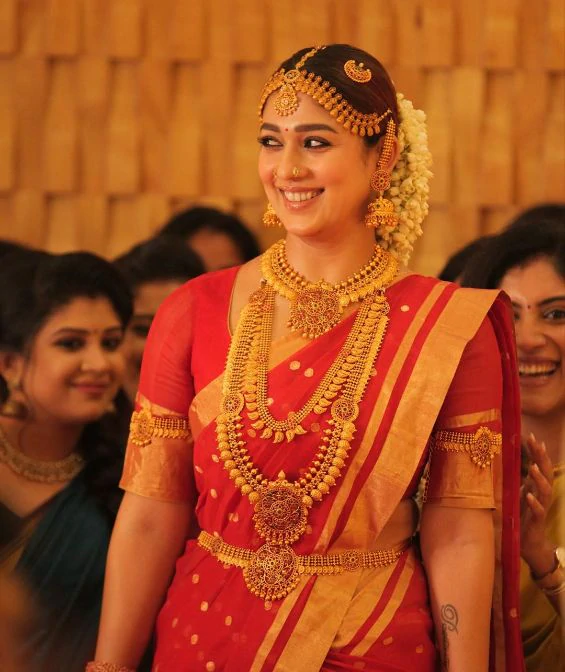 DIAMOND JEWELLERY
Diamonds are the jewellery that is the most common choice of the affluent class of society. These precious diamond jewellery are mostly chosen for reception since the sparling diamonds add additional glitter to well lit night party .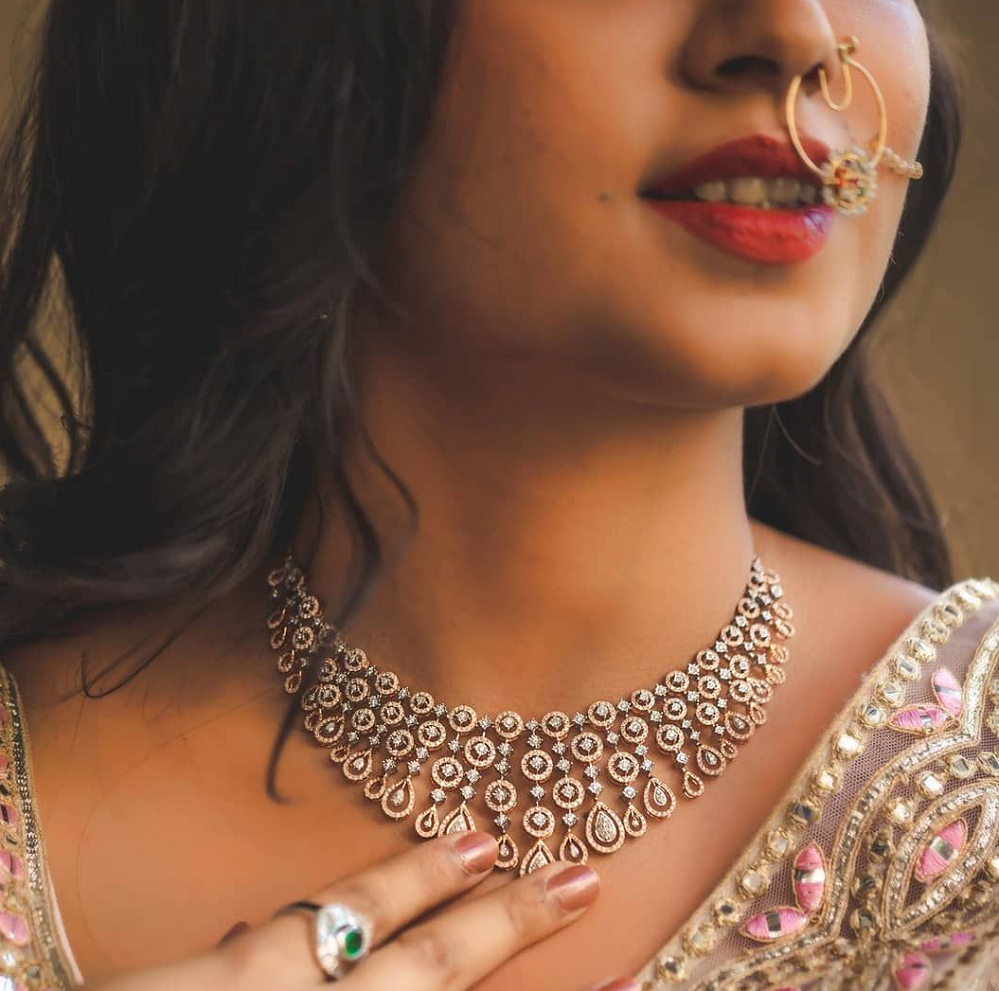 See more diamond necklace designs here:
EMERALD JEWELLERY
The precious green stones-emeralds are trending in jewellery and used along with polki jewellery most of the times. Emerald stones were used earlier in gold jewellery and in the recent times emerald drops are widely used in necklaces and emerald beads necklace are also popularly worn by bridegroom.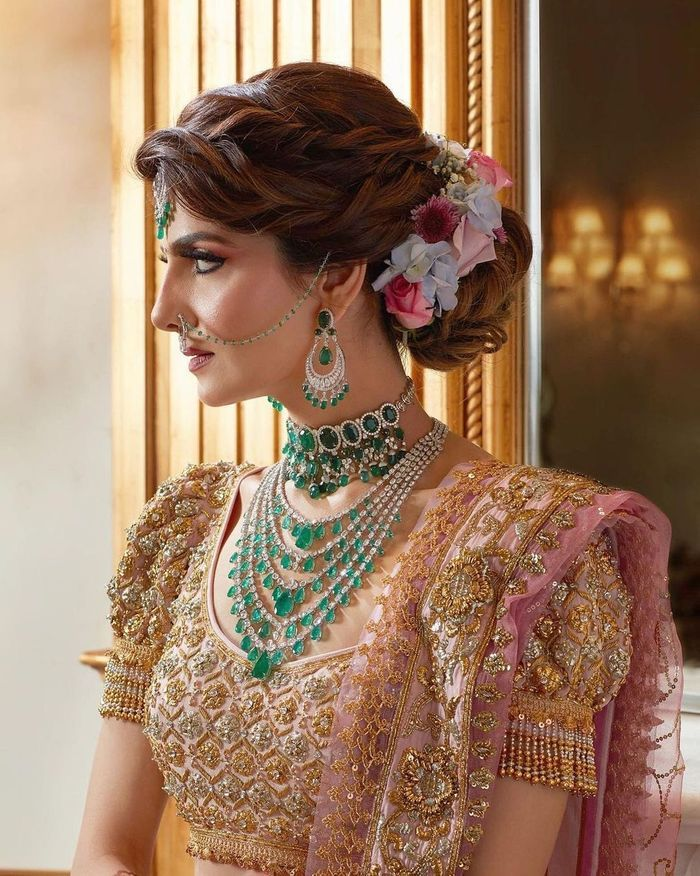 See more Emerald Necklace Designs here:
SHELL JEWELLERY
Shell jewellery is the latest talk of the town in the wedding world and we're amazed at how pretty it looks. This jewellery trend is super versatile and can be worn for almost any and every wedding occasion by any and everyone, literally.Usually the bride's first choice, this s trend can't go any wrong if worn by the bridesmaid or the groom himself.
FLORAL JEWELLERY
Floral Jewellery is yet another choice which has been trending for quiet sometime now for Haldi and Mehendi cermony. While the shell jewellery is latest in the town, floral jewellery has not yet lost its charm and has made a comeback with various colors and patterns!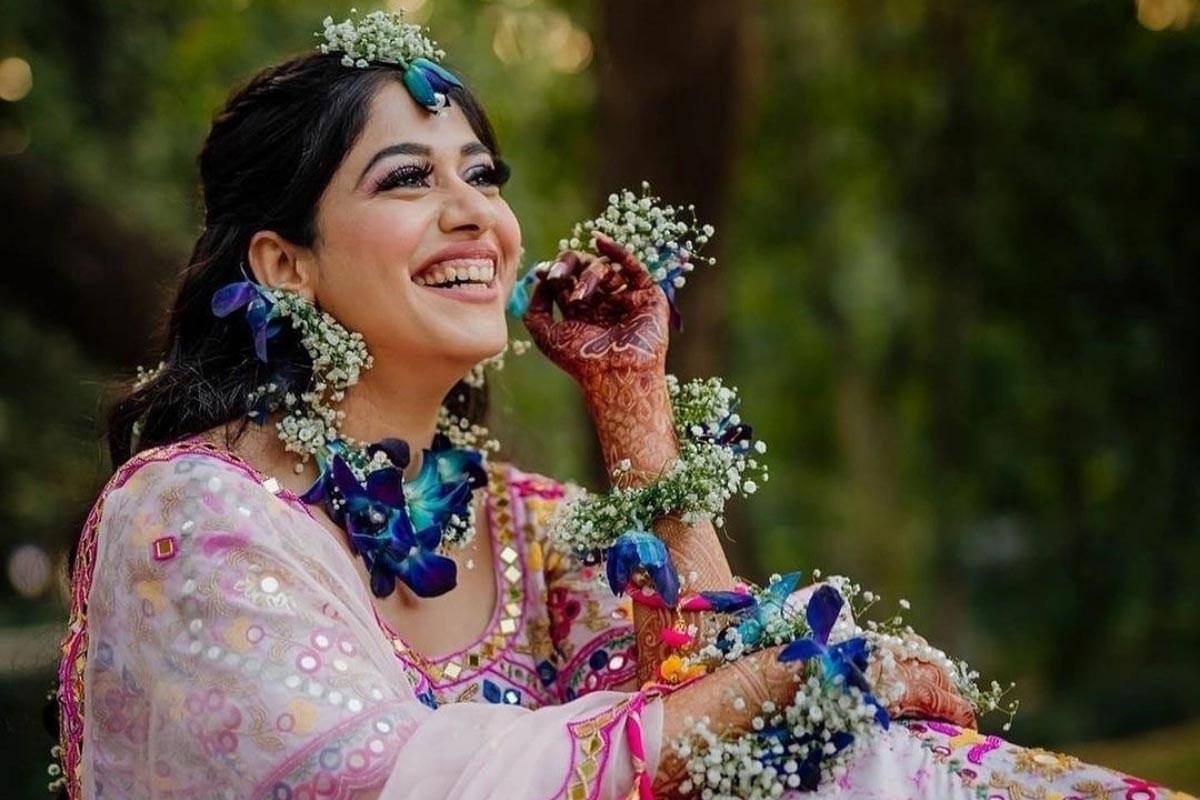 You may also read : Jewelry Styles that Trends Forever!