The Gutta Pusalu is a classic necklace design from Andhra Pradesh , and is a piece of heritage jewellery . Pusalu means "beads" and gutta means "a shoal of small fish". The necklace is named so because it is fringed with bunches of small pearls resembling "a shoal of small fish" (gutta). This design originated in areas close to the ancient pearl fisheries along the Coromandel coast of India.
A guttapusalu necklace can be found in any length and style. These looks royal when made in gold with beads, ornate stones or pearls to border the lining. These are available in the form of chokers/ short necklaces, and even long version necklaces.
This jewel is preferred choice of South Indian brides. However this jewelry gained visibilty and popularity in North India during Sonam Kapoor's Wedding when she chose long Guttapusalu Haar.
Take a tour at these beautiful gold Guttapusalu long necklace designs.
Beautiful Guttapusalu Haaram with colorful stones and emerald pendant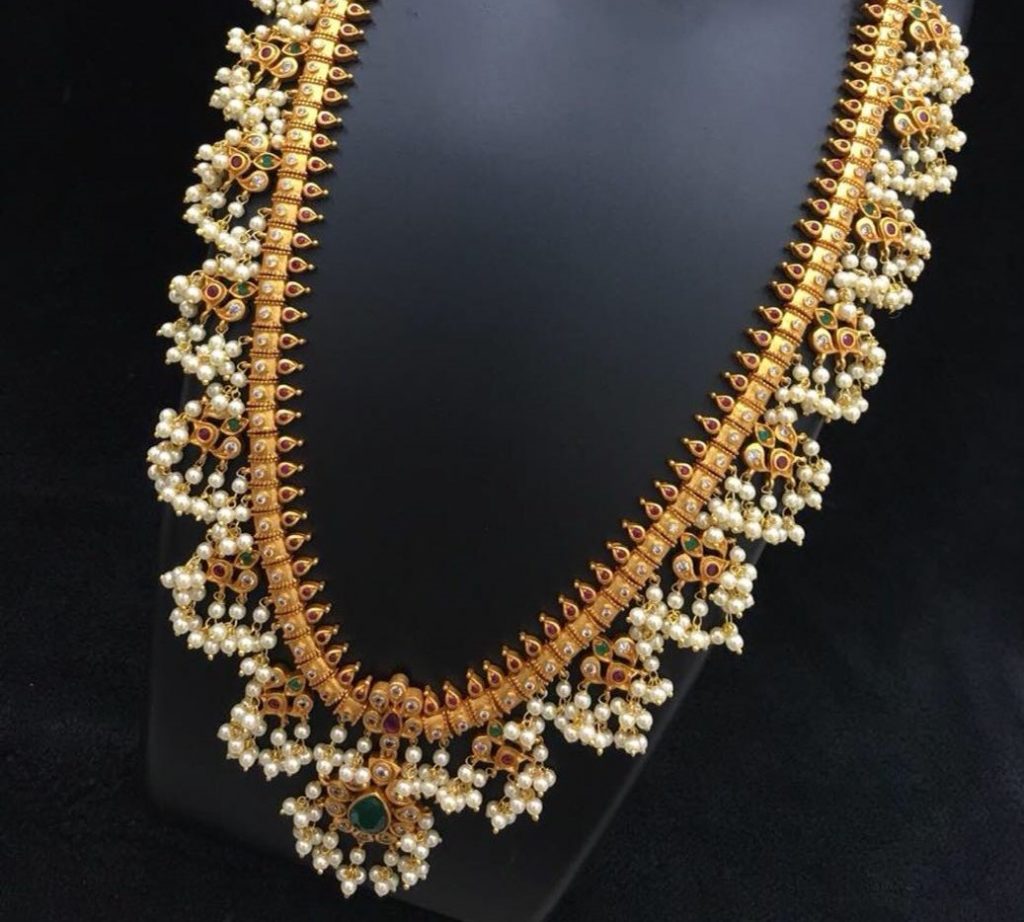 Guttapusalu Haaaram with lovely Chandbali pendant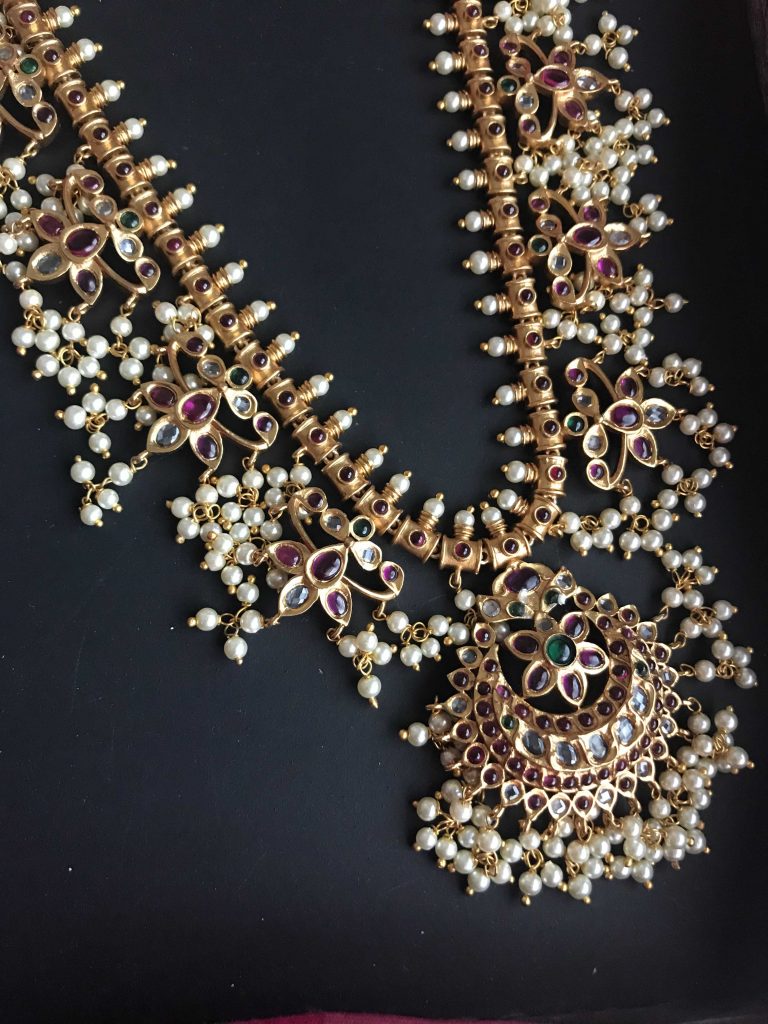 Breathtaking Guttapusalu Maala with Kundan stones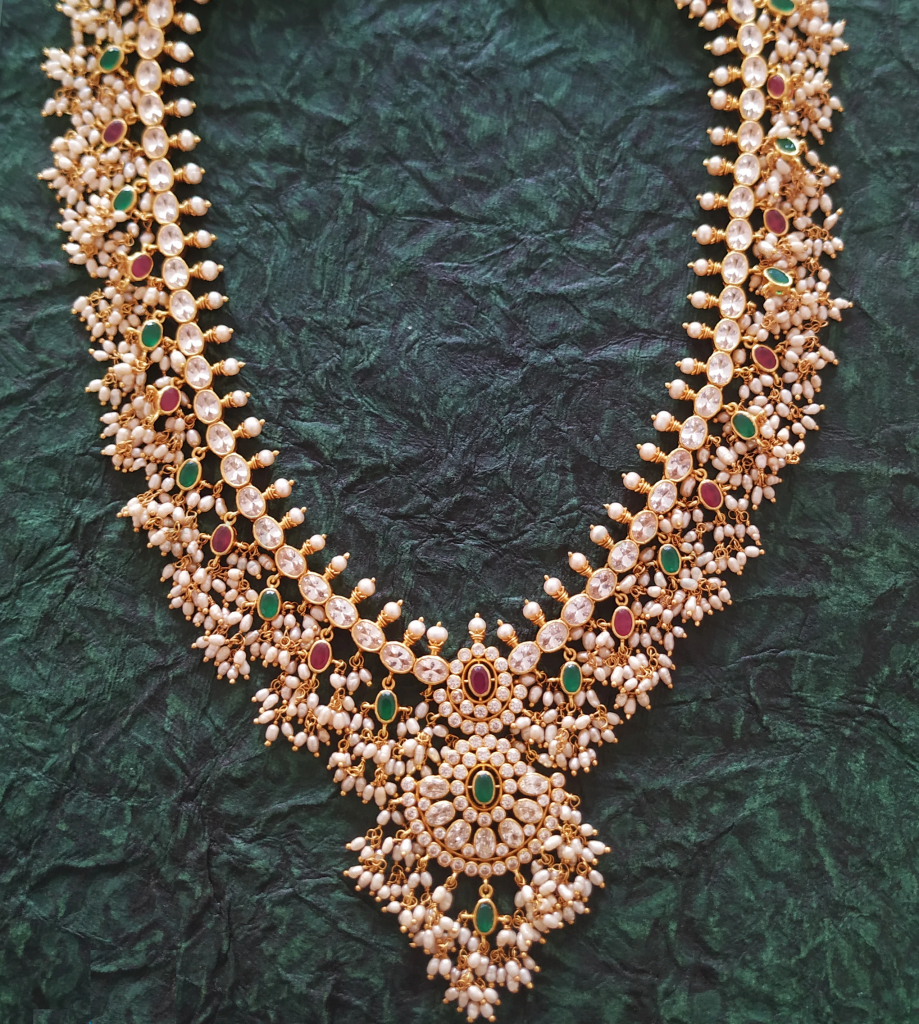 Splendid Guttapusalu Necklace in Peacock Design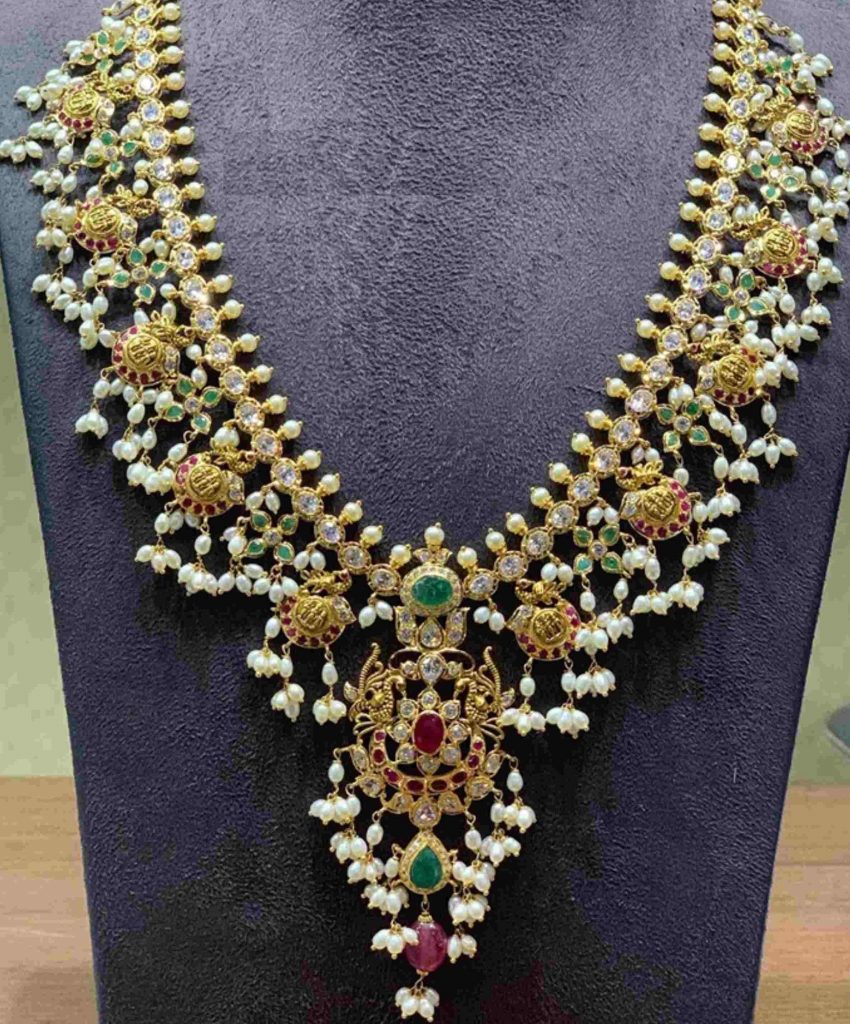 Marvelous Guttapusalu Necklace with Lakshmi Pendnats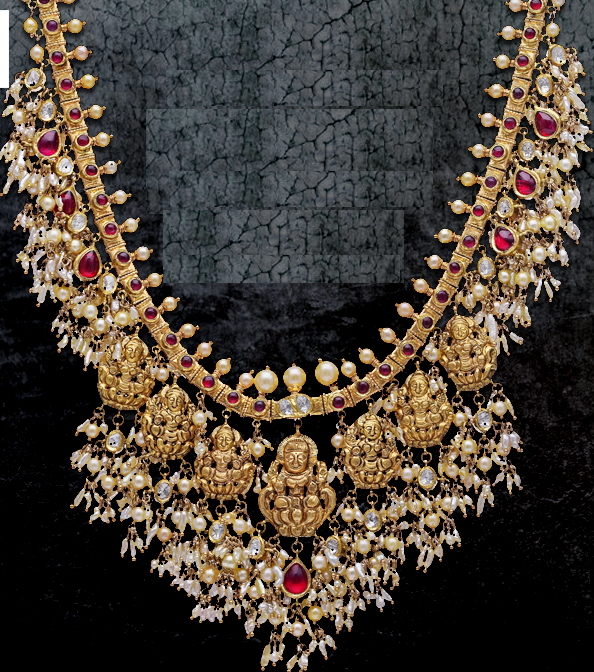 Simple yet Elegant long Guttapusalu Haaram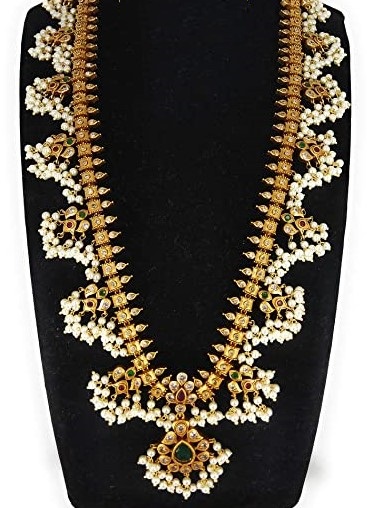 Traditional Guttapusalu Necklace in Floral Design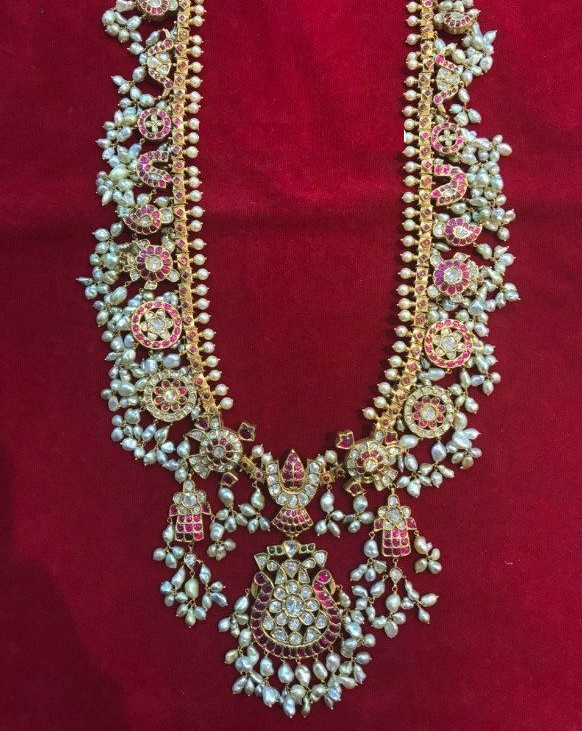 Gorgeous Guttapusalu Necklace with small pearls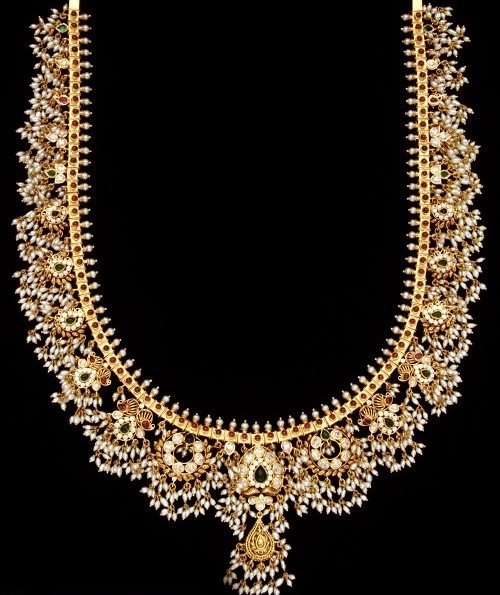 Buy Graceful Guttapusalu Necklace with Lakshmi Pendant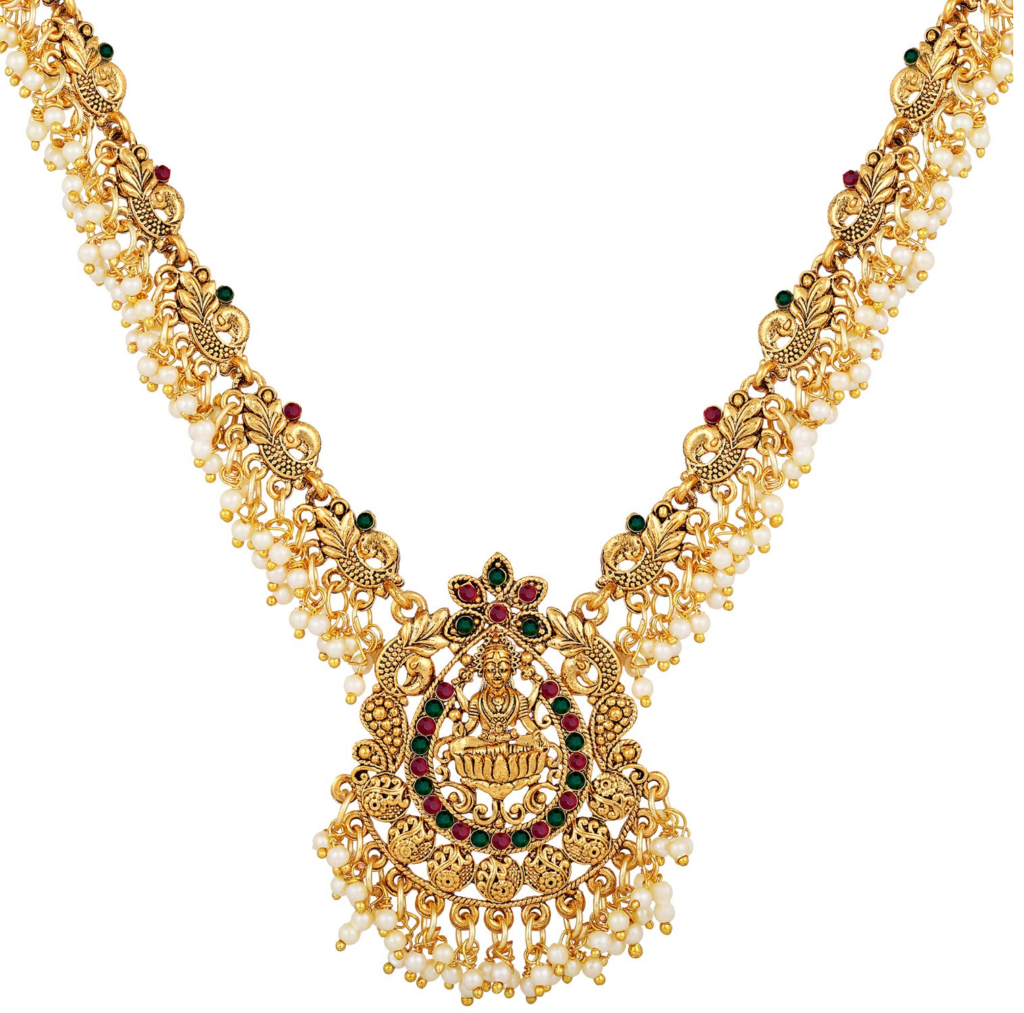 Look for more designs