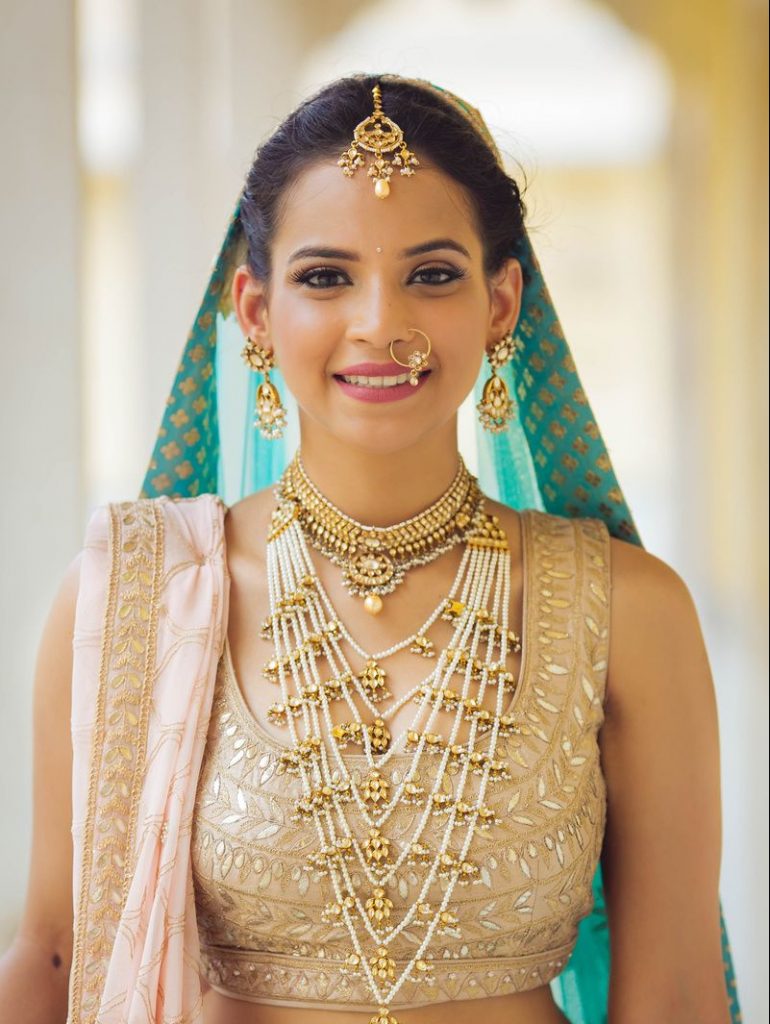 The love for Chokers and Gulubands is increasing remarkably, and combining them with satlada / panchlada haars has been trending from long. While Chokers have been around for centuries, satladas are of Nawabi heritage, and the beautiful combination of both is hard to ignore.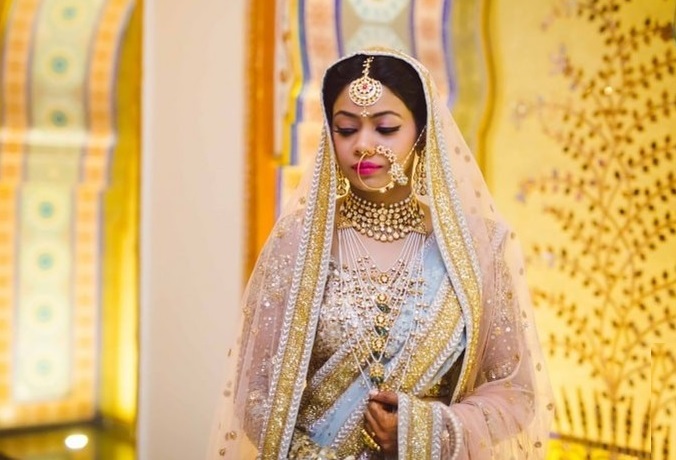 There are so many alluring designs available in chokers like the Kundan chokers, Polki chokers, Pearl and Diamond chokers, Temple Jewelry chokers and so on. Whatever is the make, when the chokers are combined with multi layered lada-haars , they look stunning. A bride adorned in this combination truly glistens and look angelic.
So future brides, pin down some statement worthy jewellery looks, here is a collection of choker paired with panch & satlada haars.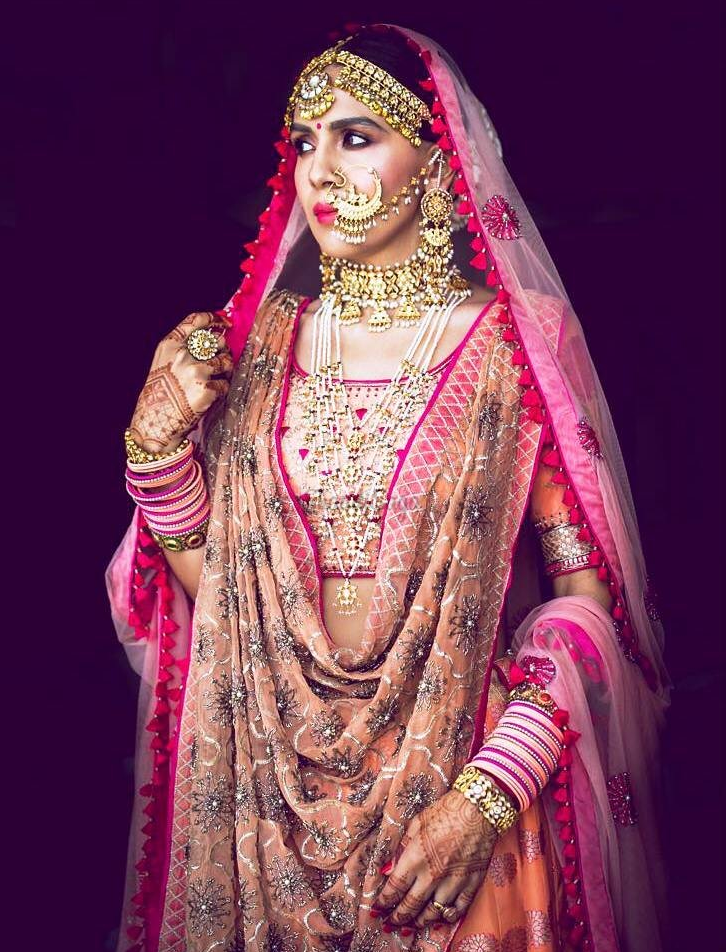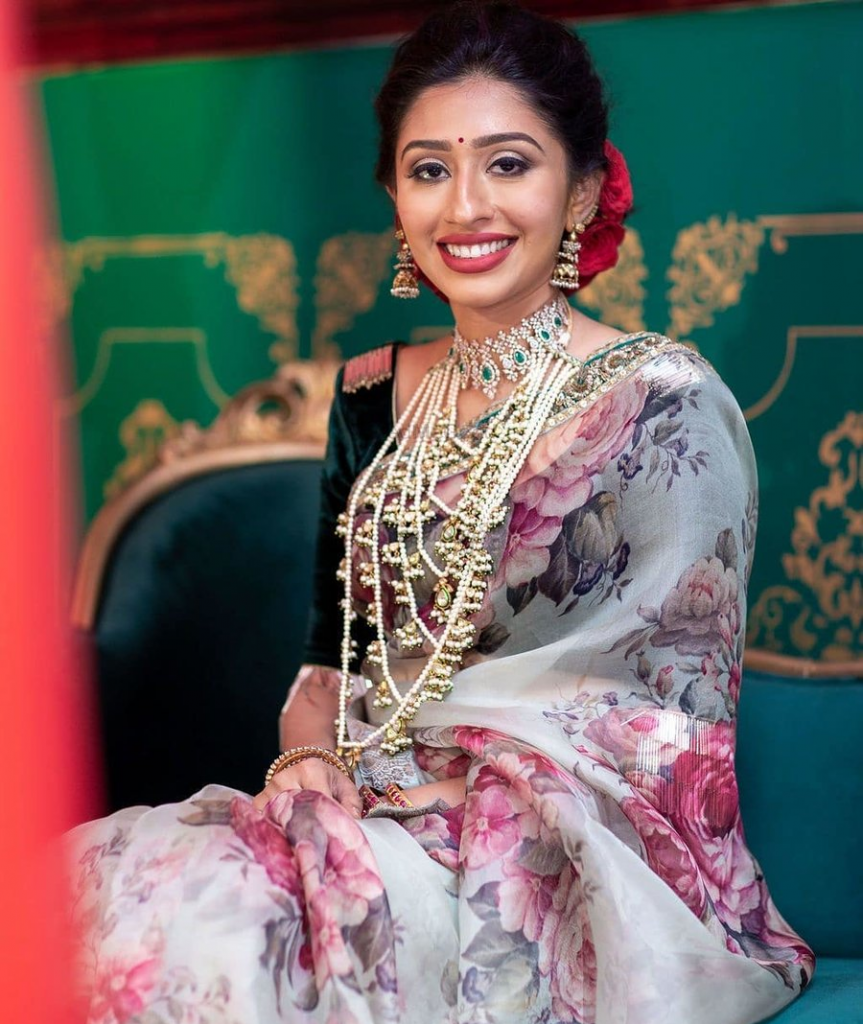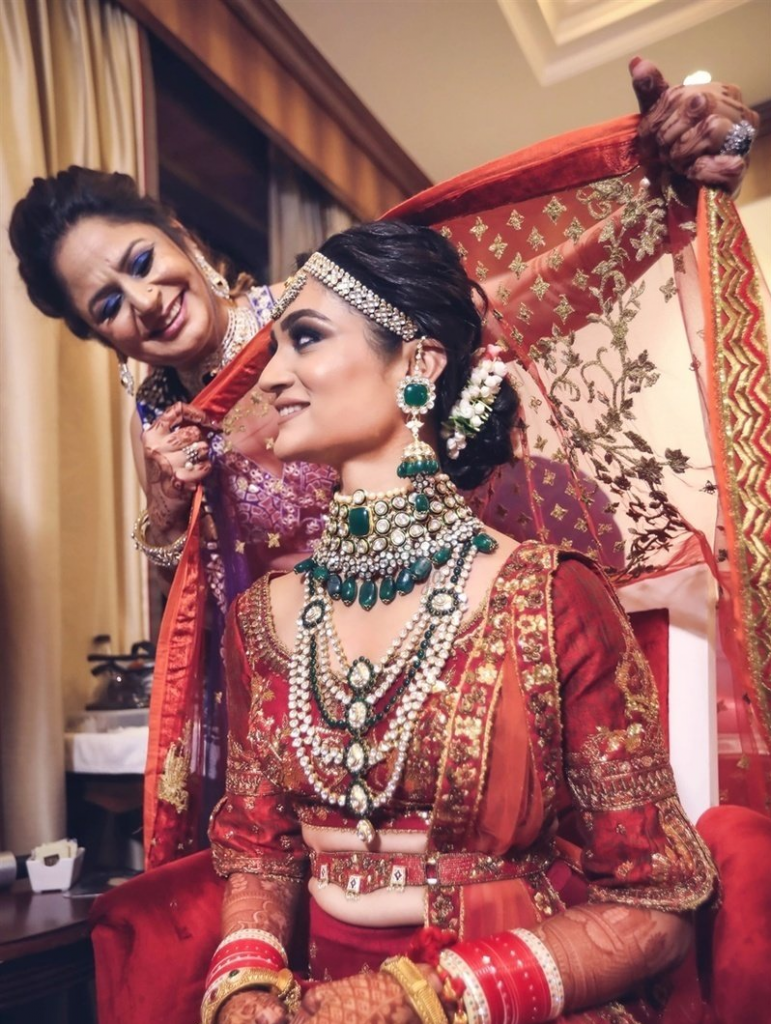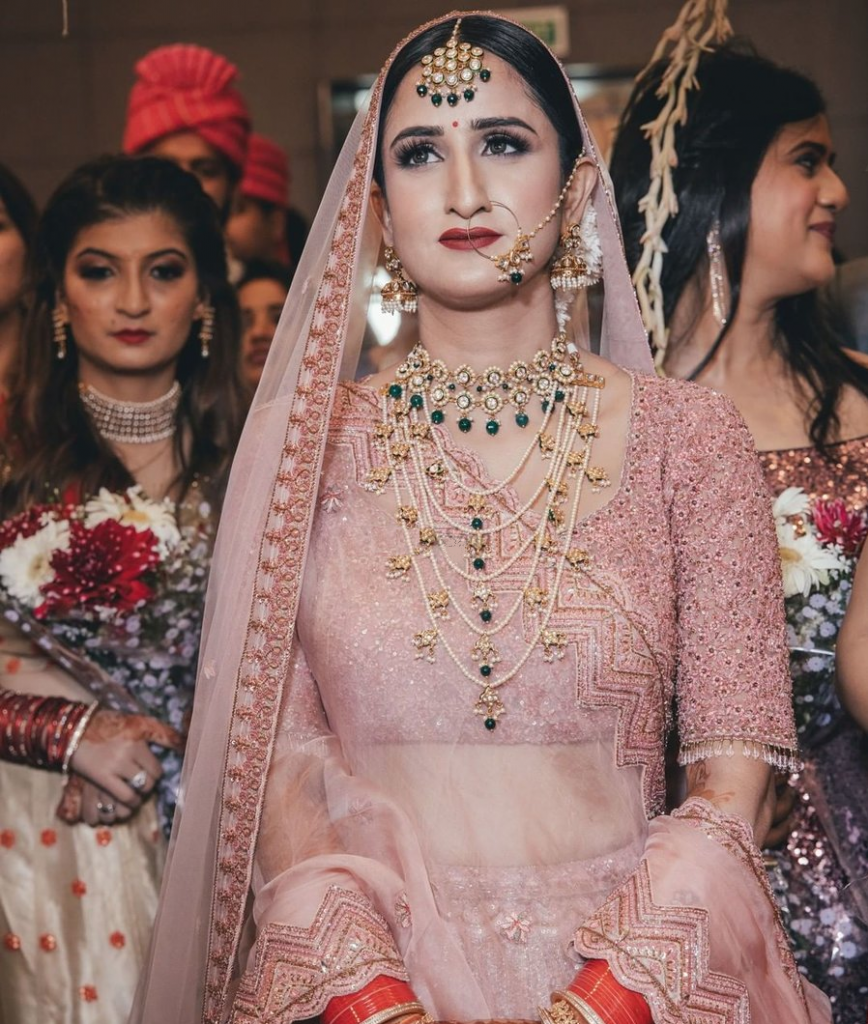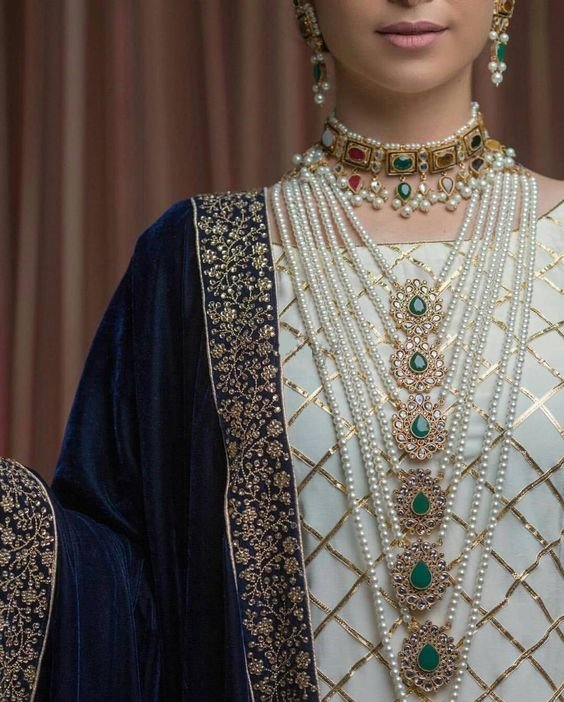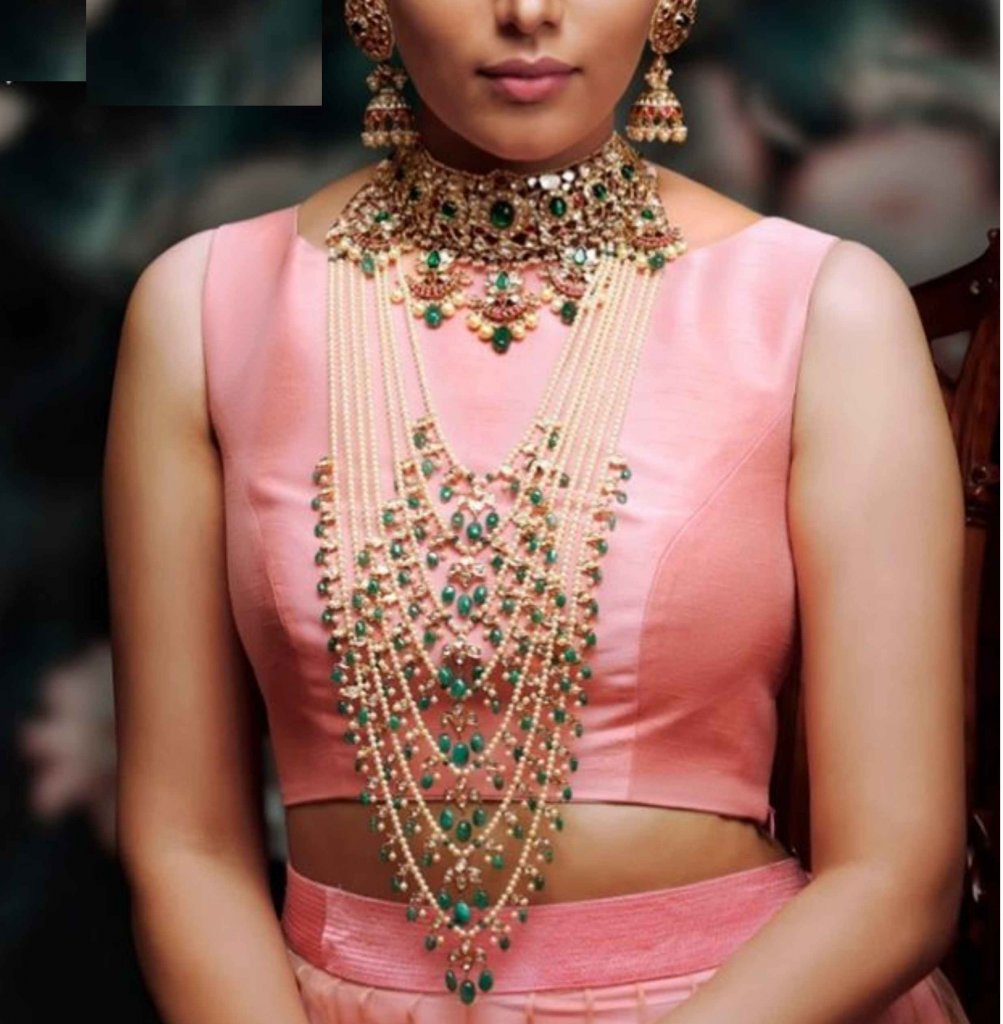 You may like to see Choker Necklace Designs – Pearl Chokers, Diamond Chokers, Kundan Polki Chokers, Temple Jewelry Chokers, Uncut Diamond Chokers