Polki is basically uncut diamond which is in its pure form. Polki jewellery is made of such uncut diamonds that are not processed, hence they lack the luster of sparling diamonds. Their rustic look makes them look very regal and it can be a heirloom choice as well. Though real polki jewellery are expensive, they do not have resale value. The only value would be that of the gold used in setting the polkis. Still, polki jewellery are a great choice for they add royal vibe when you wear them!
Polki Bangle Designs in Gold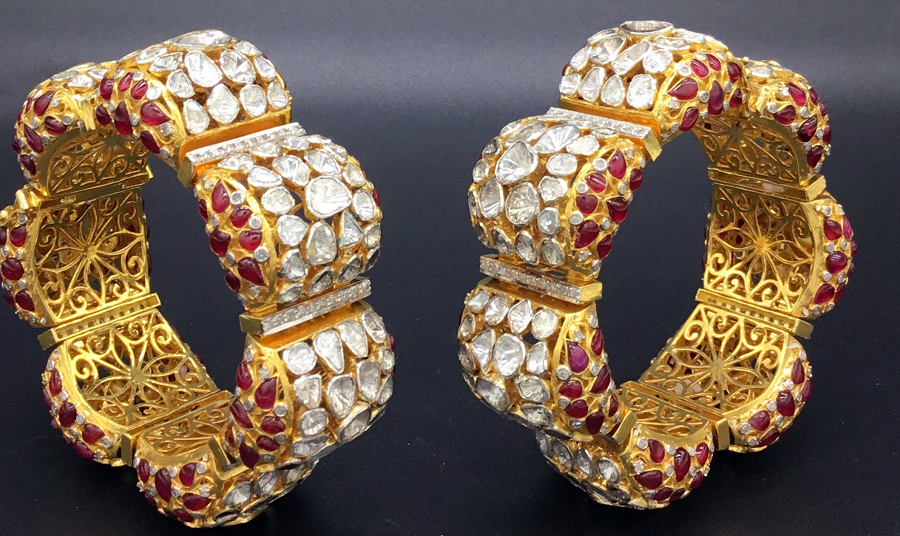 The art of making polki jewellery is quiet difficult, hence it is expensive. It takes a lot of time in setting these polki stones within the intricate jewellery design. The above polki bangle set have even rubies embedded along with polki diamonds in gold and they weigh more than 70 grams together.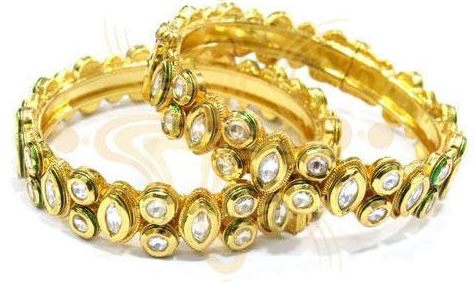 Artificial polkis can also be used in 18K gold and they look more lustrous compared to real polki diamonds and are even less expensive. The resale value in this case would be again that of gold alone, but since the stones used in the making are less expensive, the investment would be worth it.