Beautiful heavy design ruby studded long gold beads antique hara with hanging beads.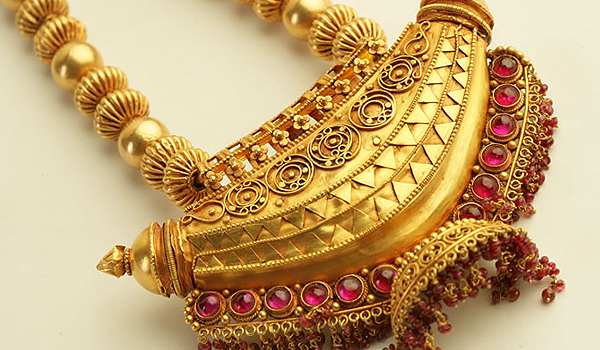 Short antique necklace design studded with rubies and white stones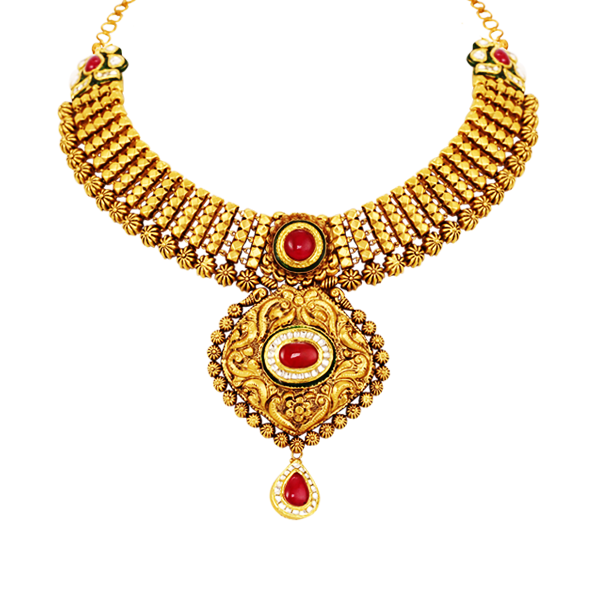 Multi line traditional gundu hara.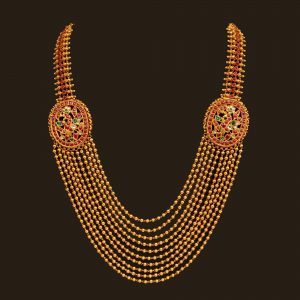 Fish shaped traditional Nagapada style necklace.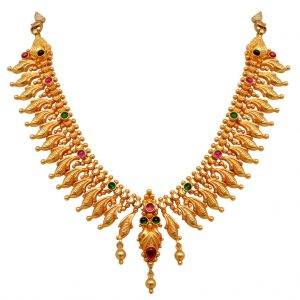 Beautiful choker antique necklace with beautiful Lakshmi pendant entrenched with rubies and pearls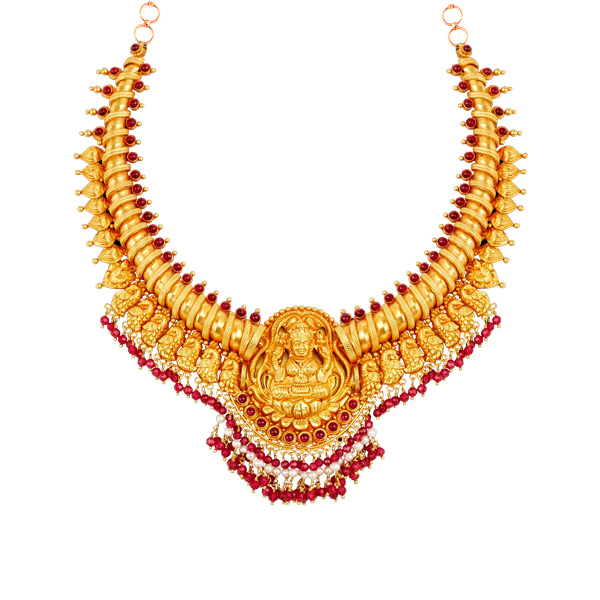 Antique ruby studded necklace set with beautiful antique pendant.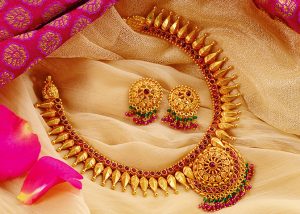 Bajirao Mastani style traditional mango hara with gold beads and matching earrings.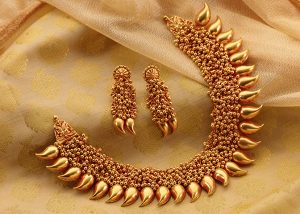 Traditonal Kerala style Nagapada hara.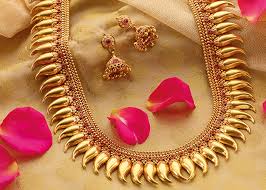 Antique necklace studded with precious stones.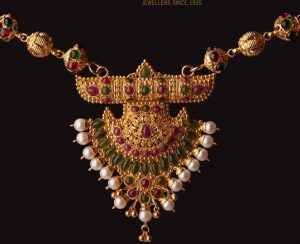 Antique ganesha hara studded with rubies similar to traditional lakshmi hara.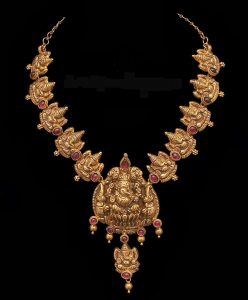 Antique finish long necklace with lakshmi pendant.