Madhuri Dixit is one of most acclaimed actors and Kathak dancers Bollywood has ever witnessed. The Bollywood queen reigned Bollywood during 90's and gave many hit movies before she took a break from the industry post marriage. After a long hiatus, she is back in the industry and seen in movies occasionally but stays active in limelight with her latest fashion. Known for her beautiful smile, Madhuri stuns in every jewelry piece she adorns; be it traditional or contemporary!
Check out Madhuri's best looks in stunning jewelry pieces: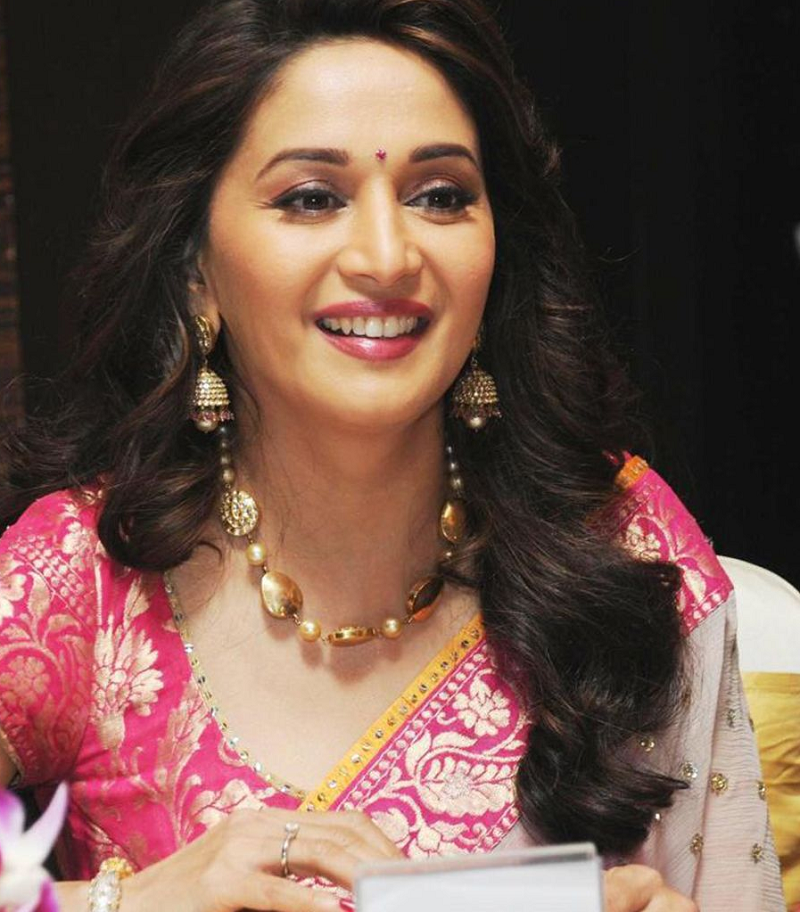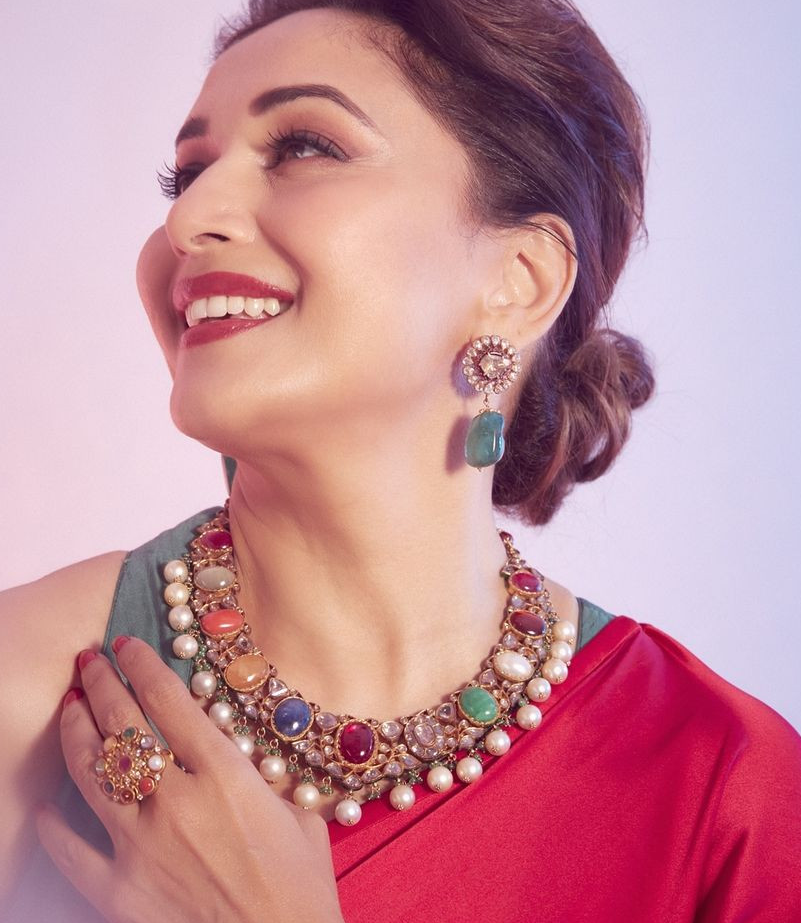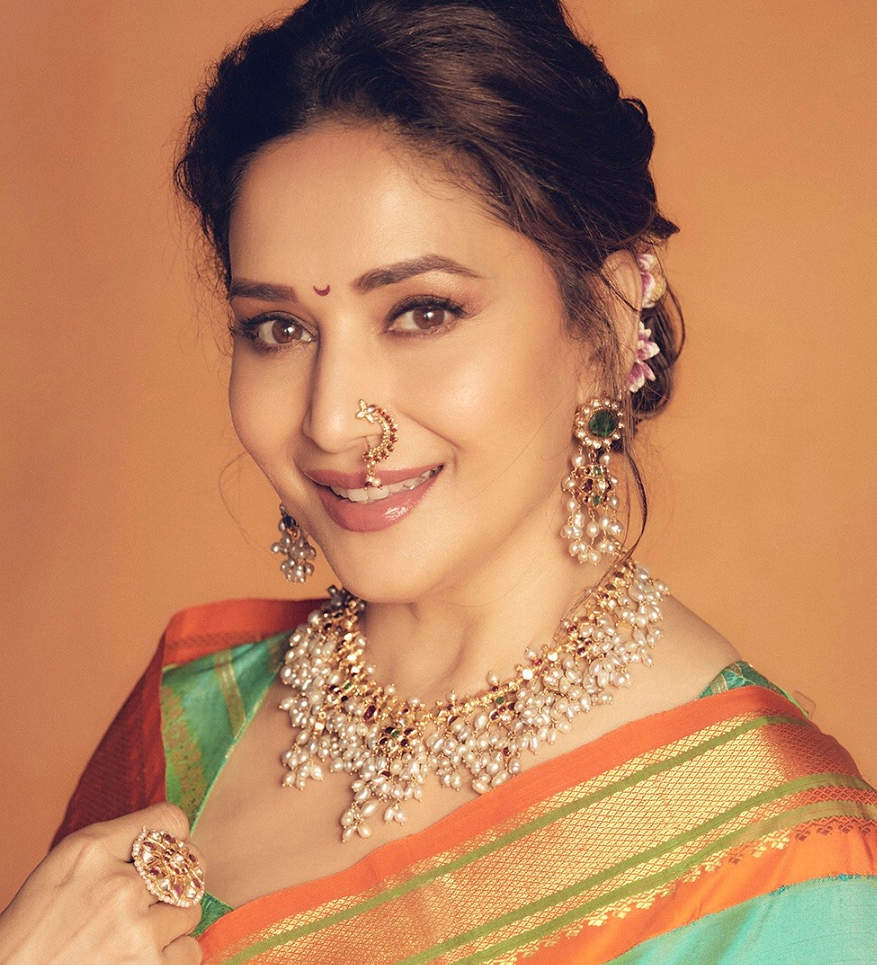 Madhuri Dixit Nene rocks the Maharashtrian look with the traditional Maharashtrian Nath. She adorns beautiful guttapusalu necklace with matching earrings along with traditional saree. Madhuri Dixit in yet another Maharashtrian look with Mahashtrian Tode and Pichodi bangles along with other gold bangles, long gundla hara, mangalsutra, ruby studded gold choker necklace, earrings with ear chain here: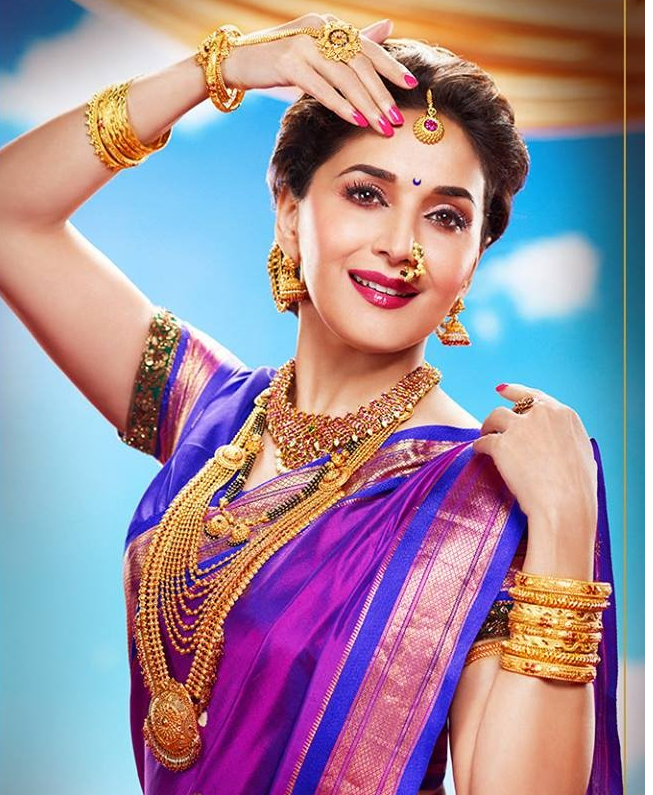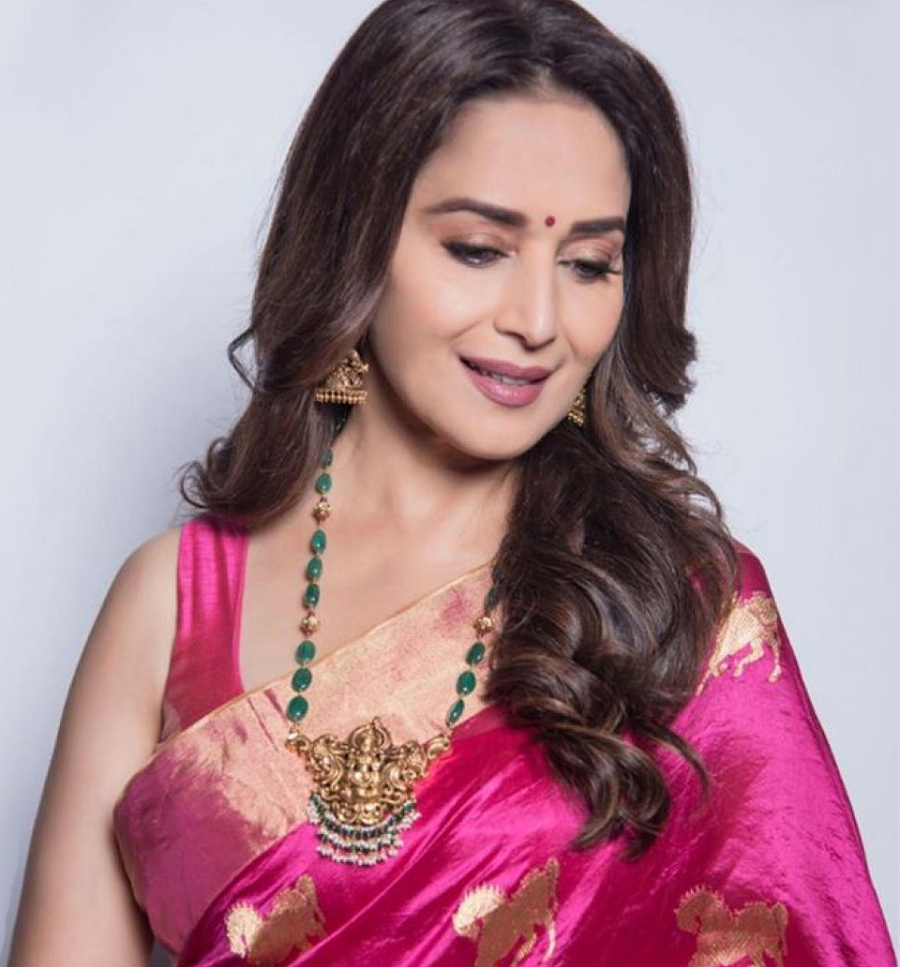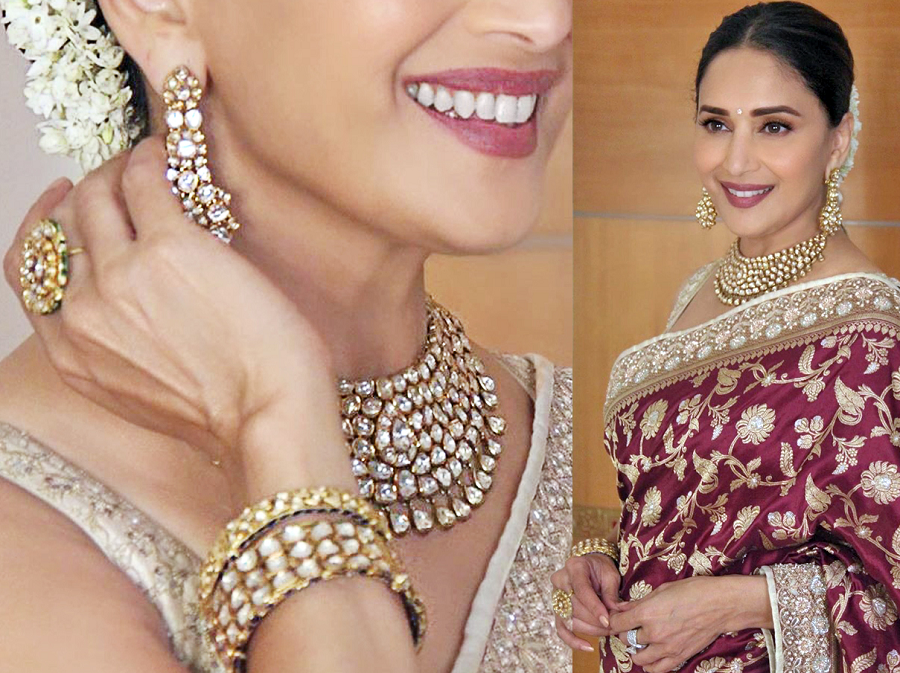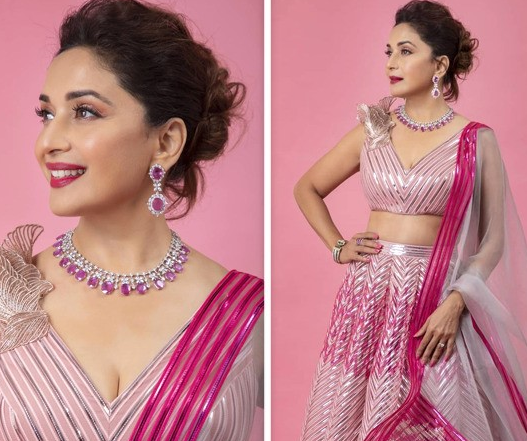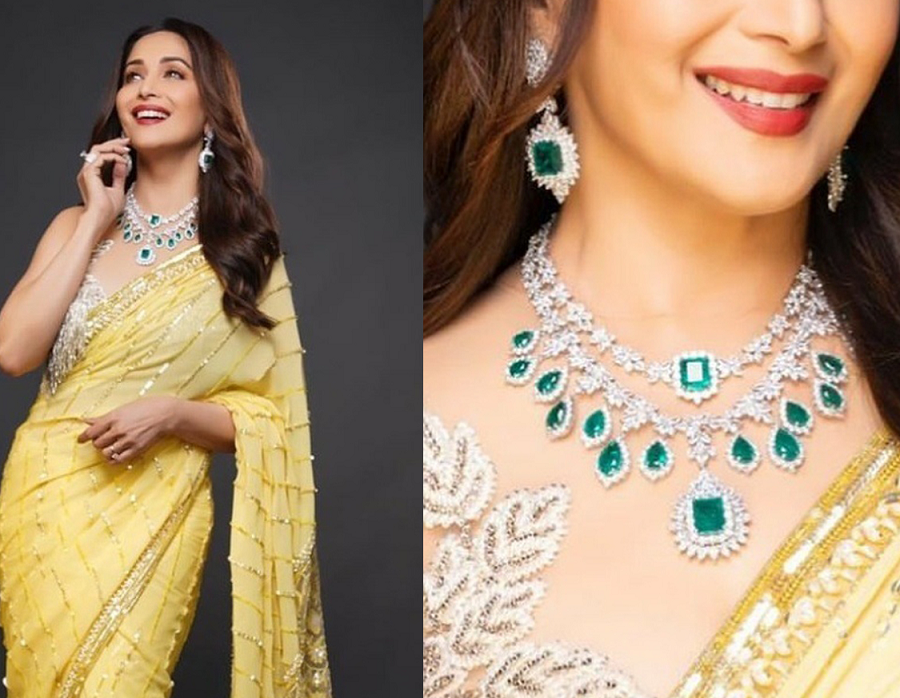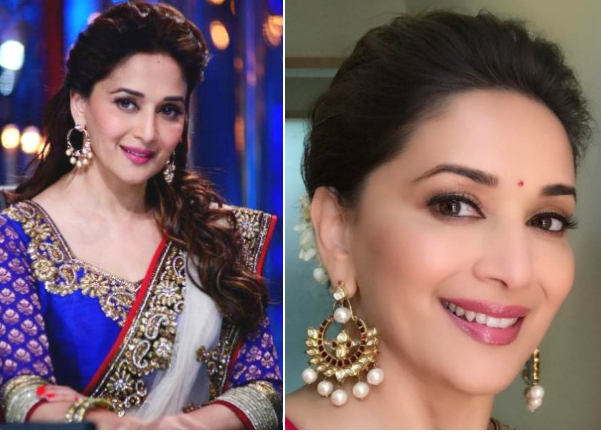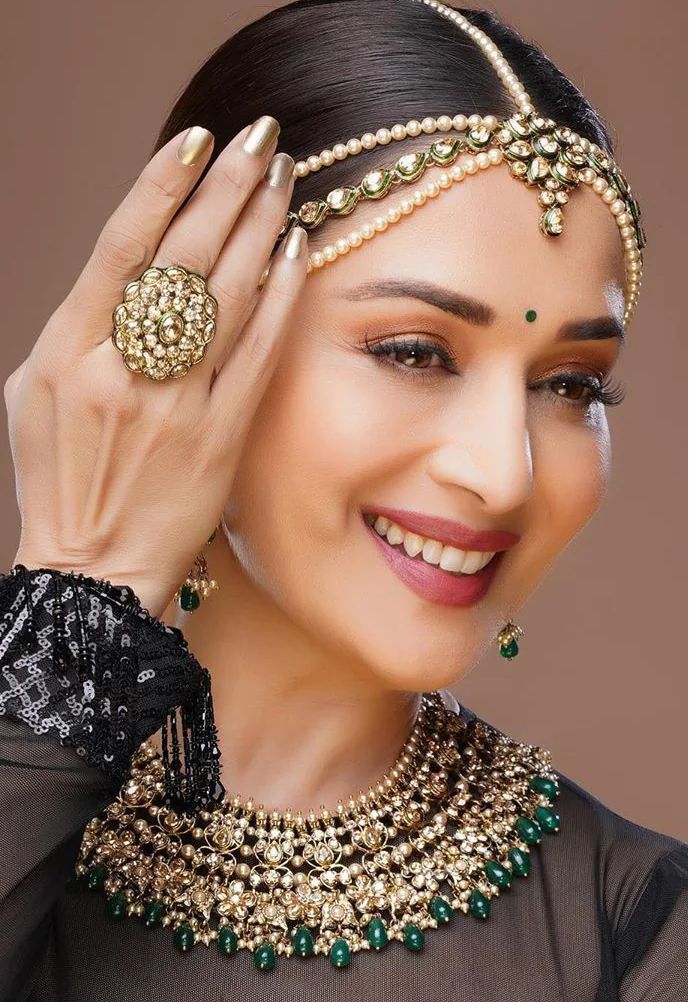 Madhuri Dixit in big cocktail finger ring, polki multiline maang tikka, long earrings and huge polki emerald choker necklace.
Check out more South Indian Lakshmi kasu(coin) necklace designs here:

https://www.dhanalakshmijewellers.com/gold-jewellery/gold-necklace/latest-kasu-mala-necklace-designs-for-bridal-wear/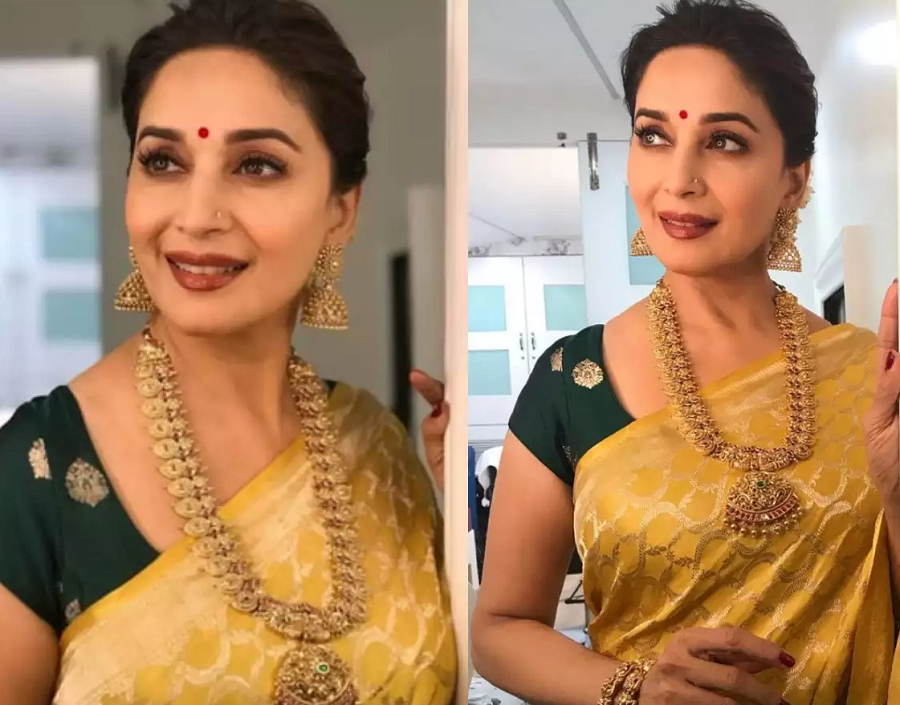 Check out more South Indian Mango Mala necklace designs here:

https://www.dhanalakshmijewellers.com/gold-jewellery/gold-necklace/mango-mala-antique-jewellery-photogallery/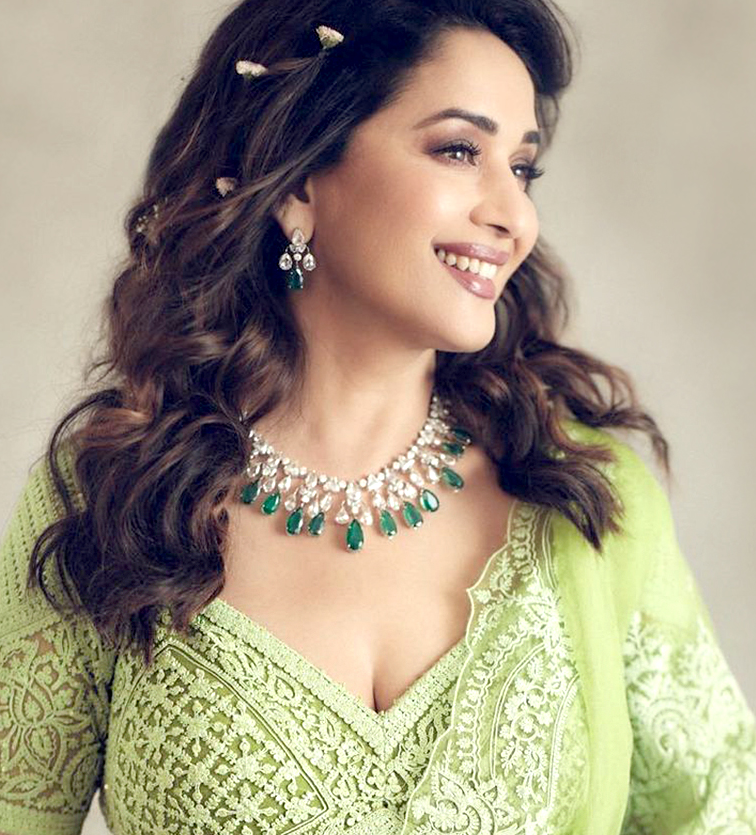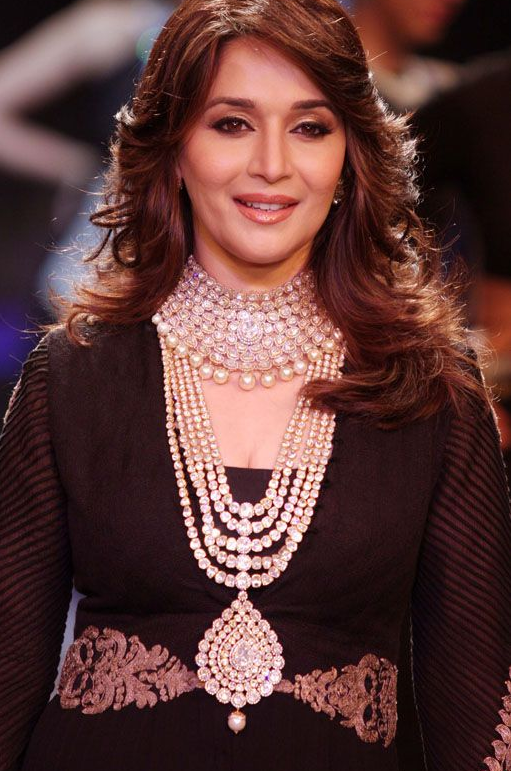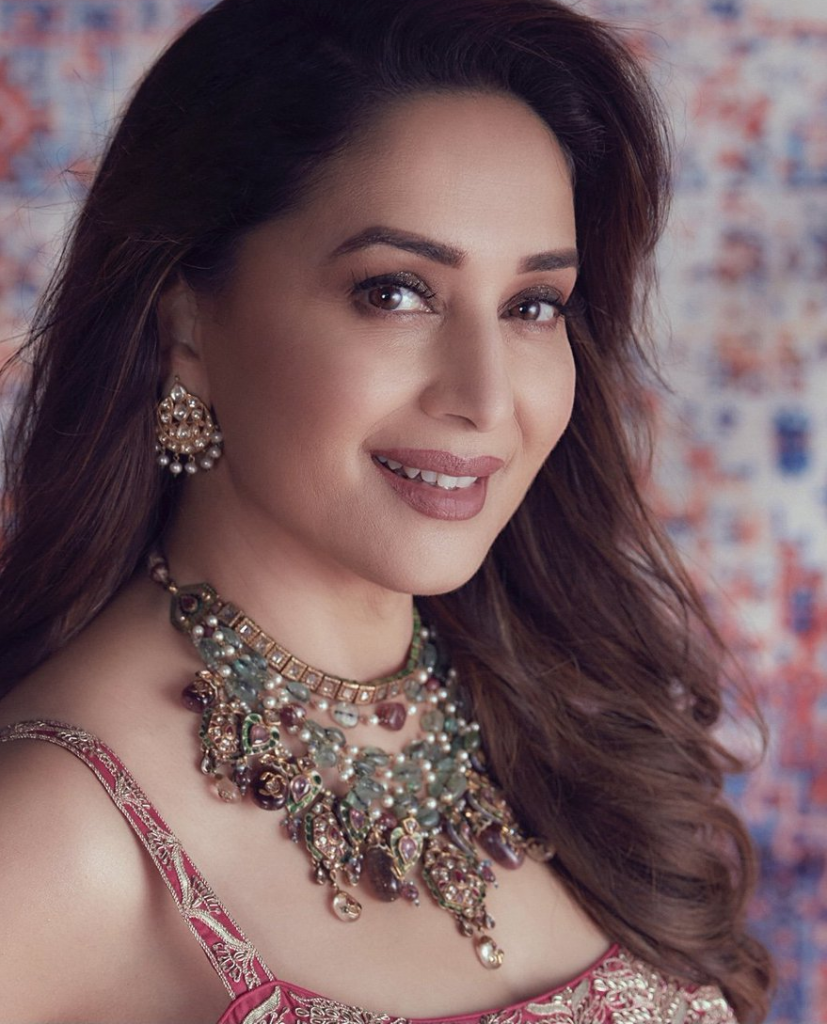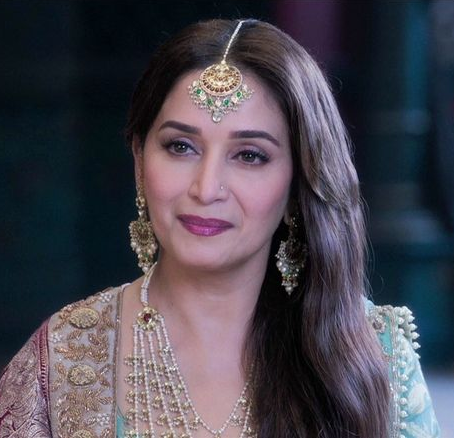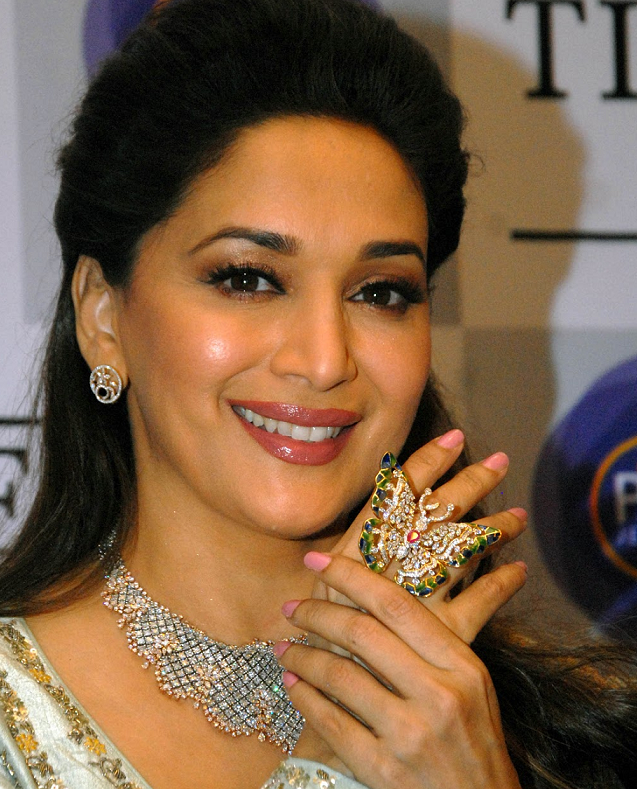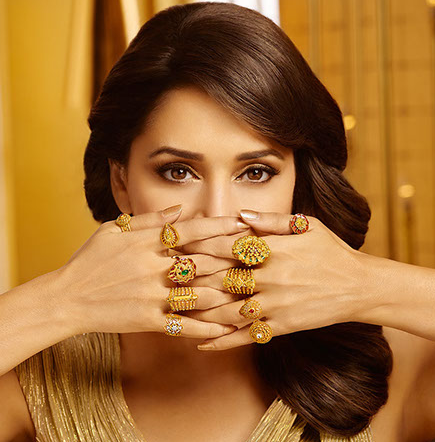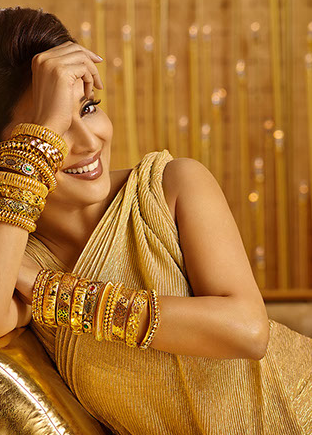 Actress Madhuri Dixit has joined hands to lend her support as the Indian Brand Ambassador for a project titled 'Emeralds for Elephants'. This project has been designed to create awareness and raise vital funds for the protection of the critically endangered Asian elephant. Check out Madhuri Dixit showcasing their tremendous emerald jewelry collection here :