Nayanthara and Vignesh Shivan, the power couple of Tollywood got married on June 9, 2022 in Mahabalipuram in the presence of close family and friends. Many top stars like Rajinikanth, Shah Rukh Khan, and AR Rahman attended the wedding and news about a possible show on the wedding ceremony was making the rounds on social media. A documentary on Nayanthara's journey that led to the fairytale wedding is all set to premiere soon on Netflix India.
While the wedding was a much discussed topic, the couple's wedding attire and jewellery will never be missed as well. Lets check what the Southern beauty chose to wear on her big day!
Nayanthara Vignesh Wedding Pics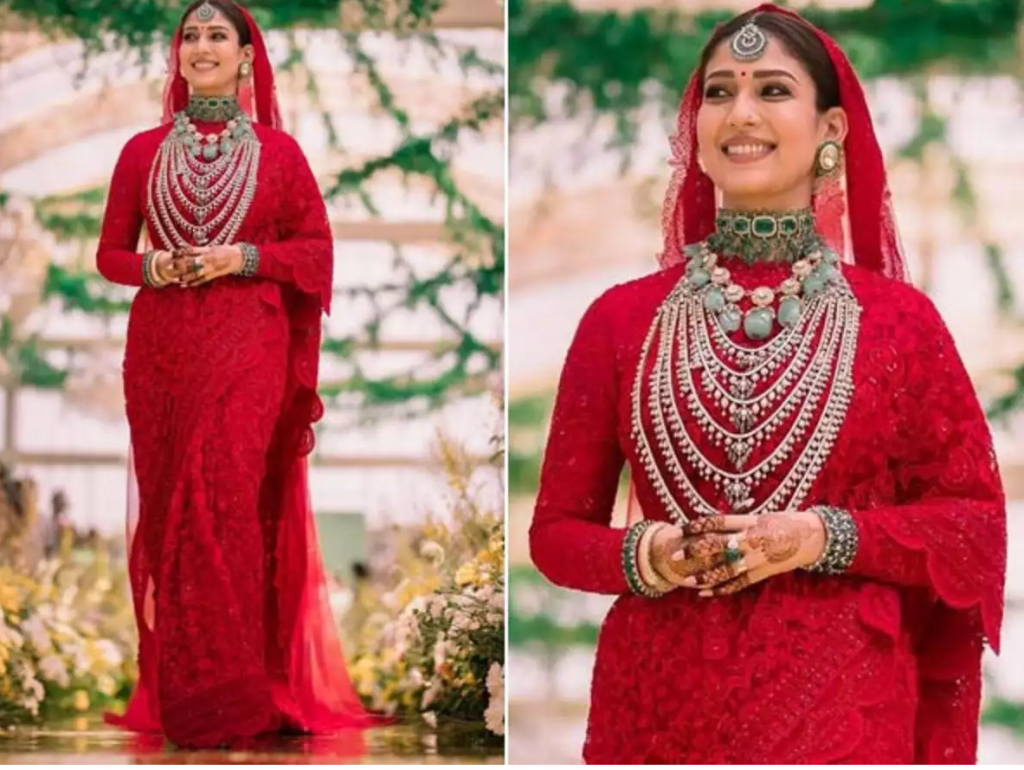 Nayanthara chose bold red attire with contrast jewellery, which were all green! Nayanthara chose emerald choker, pastel green necklace , saath lada haar which also had the green beads, maang tikka, big ear studs, finger ring and bangles which all had the emeralds in them.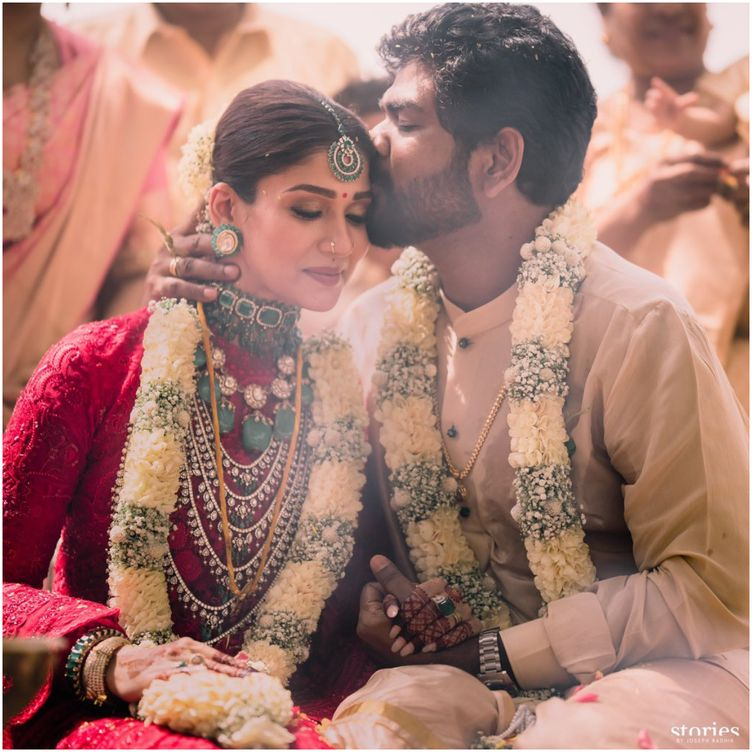 Well, Nayanthara and Vignesh kept their wedding event simple which is evident in the pictures. What caught our attention is that simple traditional Mangalsutra that Vignesh tied around Nayanthara's neck on their wedding.
Times When Nayanthara Decked Up As A Bride Onscreen
While Nayanthara looked drop dead gorgeous as a real time bride, there have been times when Nayanthara was seen in bridal attire on the silver screen, where she looks no less than a real time bride. Here are few pics of Nayanthara in bridal attire. Let's check out them!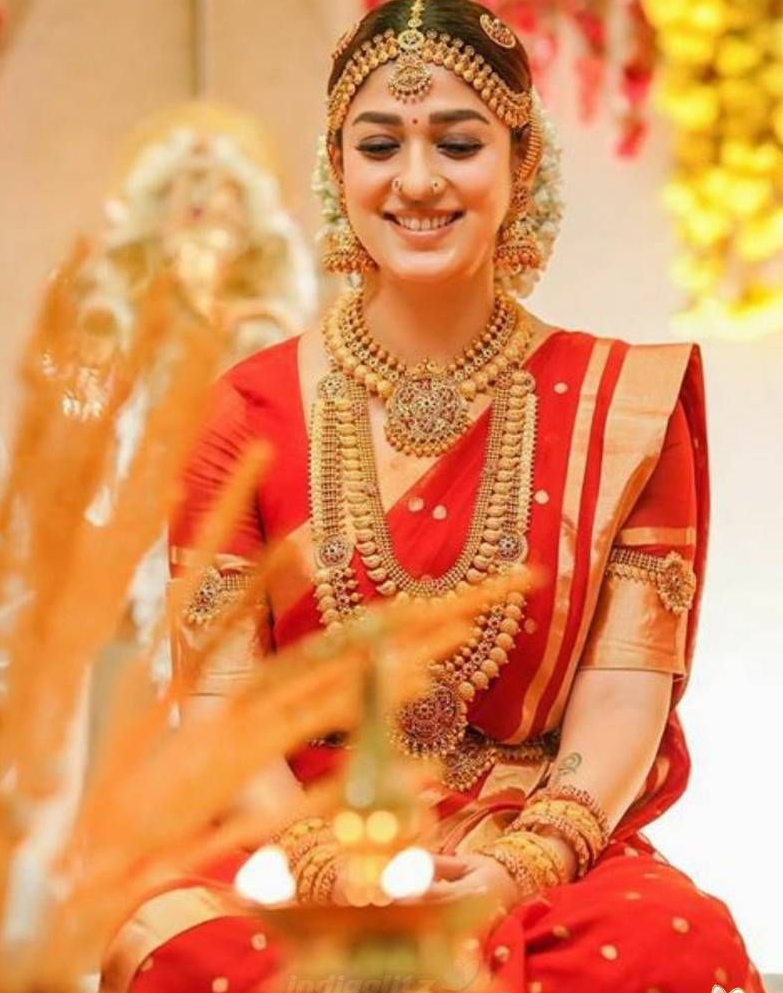 Nayanthara looks a typical South Indian bride in the above pic with all gold jewellery which includes a broad maang tikka, over sized jhumkas with ear chain, beautiful gold choker, traditional mango mala, long haram, armlet, waist belt and hands full of gold bangles.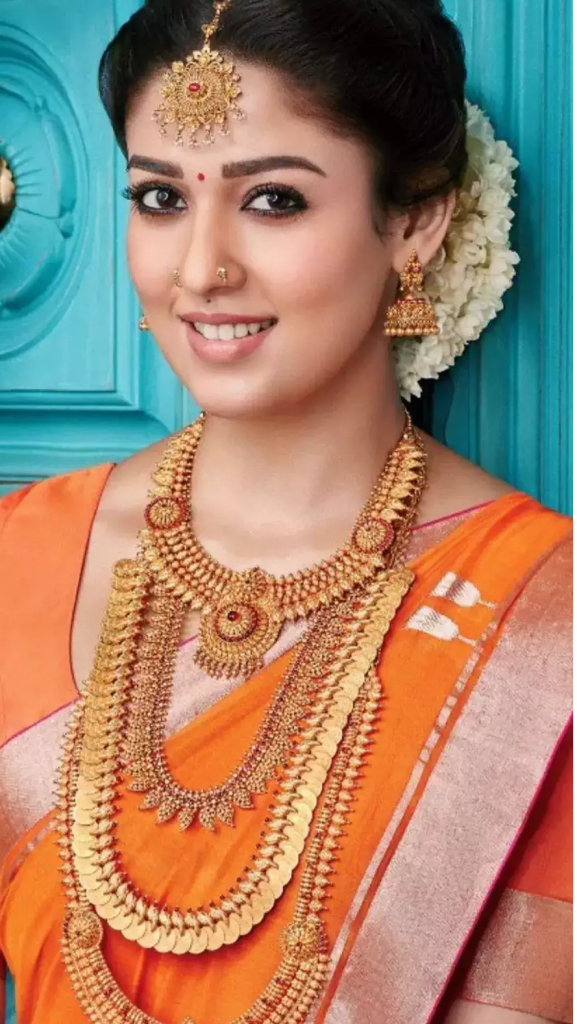 Nayanthara can be seen in Antique Lakshmi Jhumkas, Antique Kasu Mala, short and long necklace and Traditional Mango Mala in the above pic.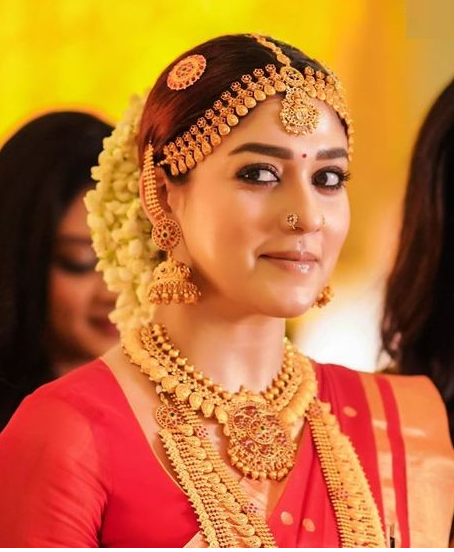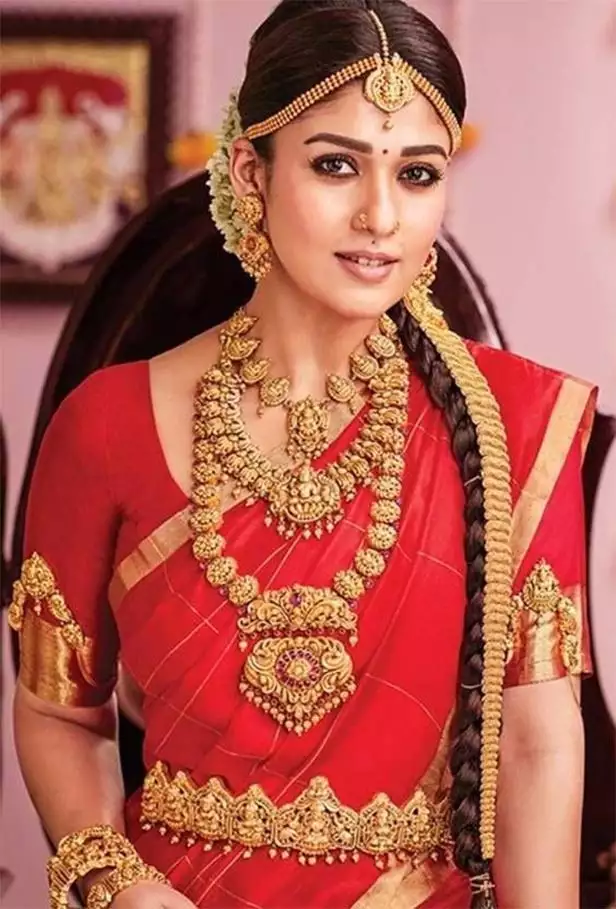 In the above photoshoot, Nayanthara is seen in Antique Temple Jewellery. Find more temple jewellery designs here.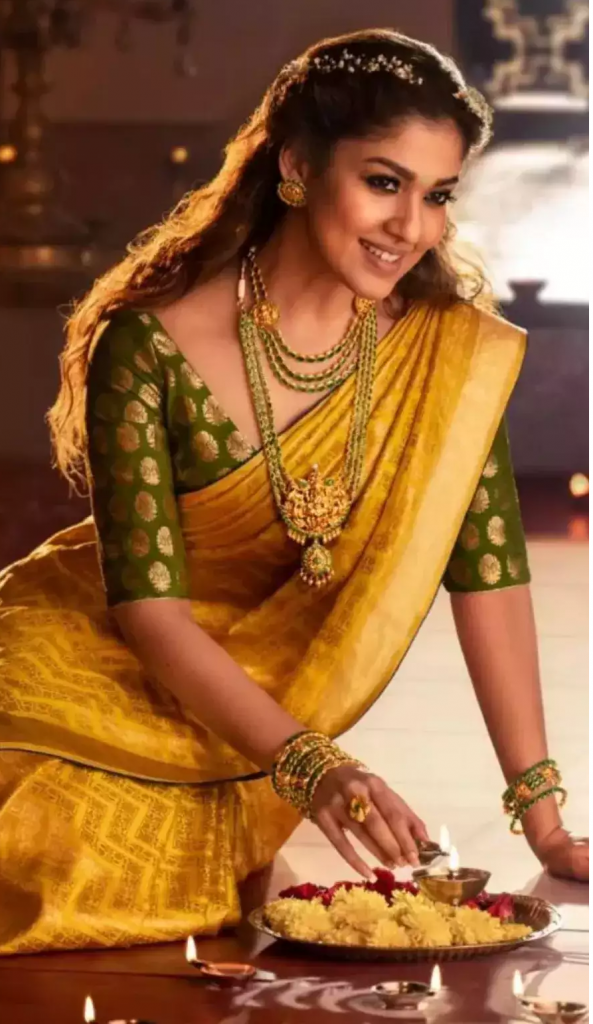 Nayanthara looks simple yet elegant in emerald jewellery in this pic. In fact, she chose emerald jewellery for her wedding as well.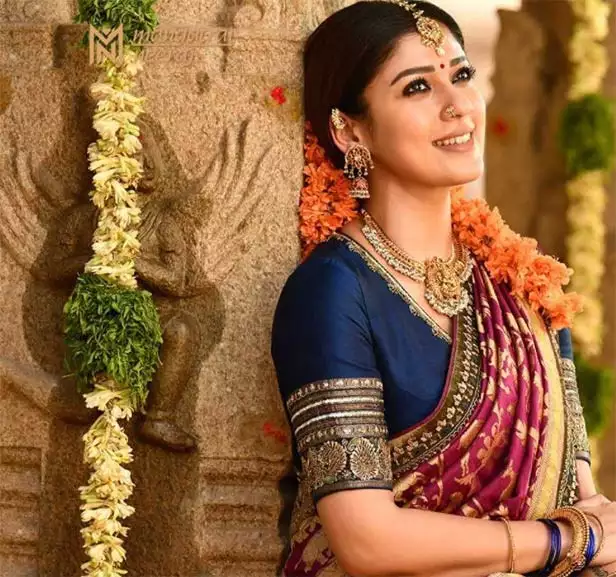 Nayanthara is seen in short Guttapusalu Choker Necklace, kemp earrings, Traditional Bugadi Earrings, Maharashtrian Tode Bangles.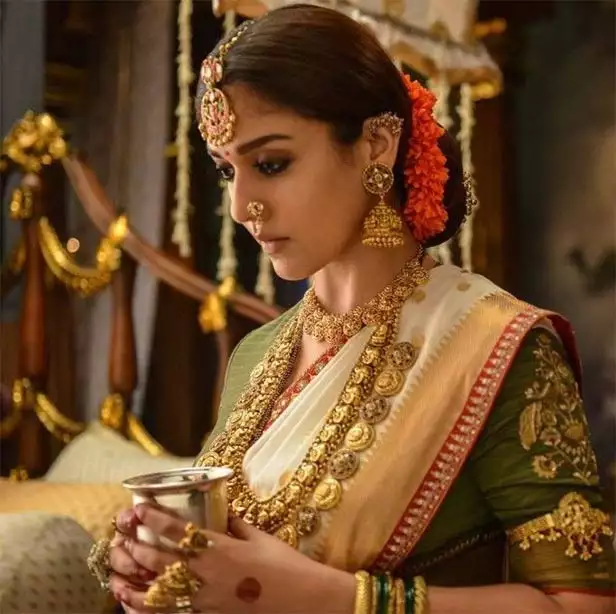 Nayanthara looks gorgeous in this bridal look, where she can be seen in short and long Bottu Mala Necklace, jhumkas, maang tikka and nose pin.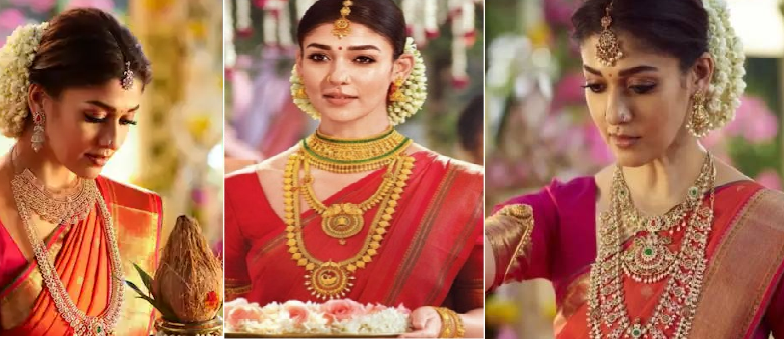 Nayanthara dazzles in Diamond Jewellery in the first pic, Antique jewellery in the second and Guttapusalu pearl jewellery in the third image.
Nayanthara's Documentary On Netflix